Xiaomi 12 Pro review: Fast, furious and not quite there yet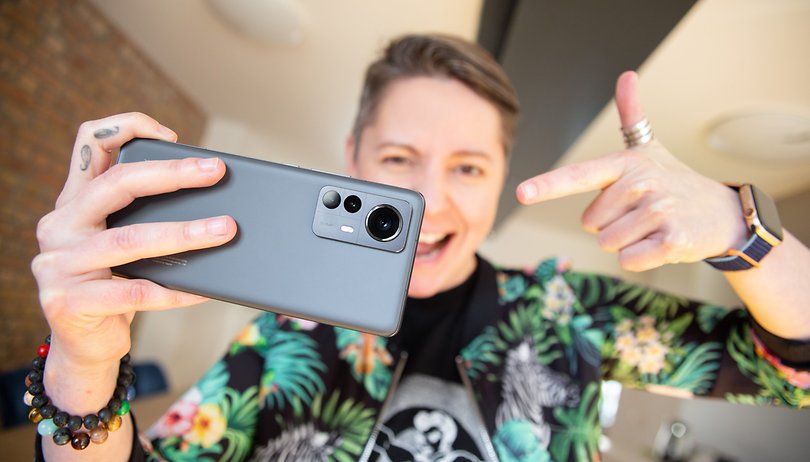 The Xiaomi 12 Pro offers a good experience overall, however, despite the fact that the data sheet contains specifications of true flagships, the device fails at the basics. The Chinese manufacturer clearly takes aim at competitors Apple, Samsung and Google, but has set a price tag that doesn't stand up to the competition. Check out in this Xiaomi 12 Pro review how good this flagship is.
Good
Rich display colors and contrast

HyperCharger solution with 120W adapter in the box

Fast SoC performance

Versatile camera
Bad
MIUI has too many bloatware

Average telephoto camera

No 512 GB or 1 TB storage options

Only IP53 certified
Xiaomi 12 Pro in a nutshell
Out of the box, the Xiaomi 12 Pro really is a premium smartphone, and on paper too. Xiaomi didn't skimp here. With a Snapdragon 8 Gen 1 processor, 12 GB of RAM, and 256 GB of internal storage, this smartphone has almost everything a flagship needs in 2022.
What scores against this model is the bloatware, a limited telephoto camera, the lack of internal storage options, IP certification, and of course a more competitive international price.
The device starts at $999, which is not really a competitive price for Xiaomi if you think that the iPhone 13 Pro can be found starting at the same price. On the other hand, the Google Pixel 6 Pro costs a bit less, starting at $899.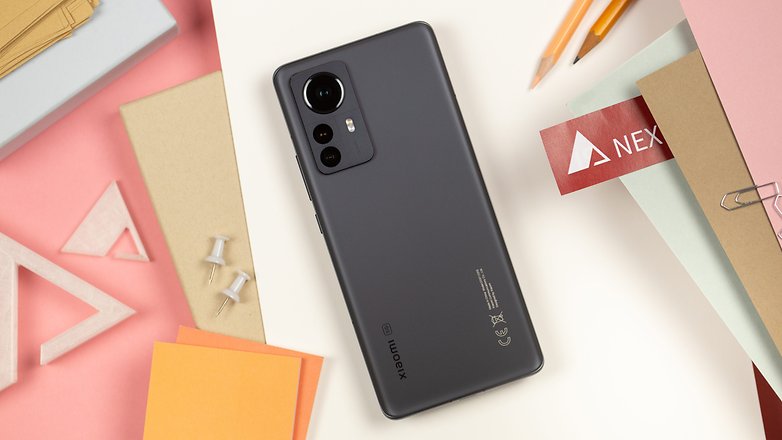 Compact design and a bright display
One thing is for sure, even with a 4,600 mAh battery, this is a thin smartphone. It is 8.16 mm thick and weighs 205 grams. It feels really compact for its size. Here, we have a 6.7-inch screen and it's built with a beautiful curved AMOLED panel. The 1440p resolution brings the pixel density to 522 PPI, offering a colorful and bright experience.
---
I liked the:
120Hz adaptive refresh rate.
WQHD+ resolution.
Colors and brightness of the display.
I didn't like the:
---
When it comes to refresh rate, Xiaomi offers 120 Hz, of course, which works in conjunction with AdaptiveSync Pro technology, which dynamically improves energy efficiency by switching the screen frequency between 1 and 120 Hz. The brightness here goes up to the insane amount of 1,500 nits. Also, the fingerprint sensor is integrated under the display and works smoothly.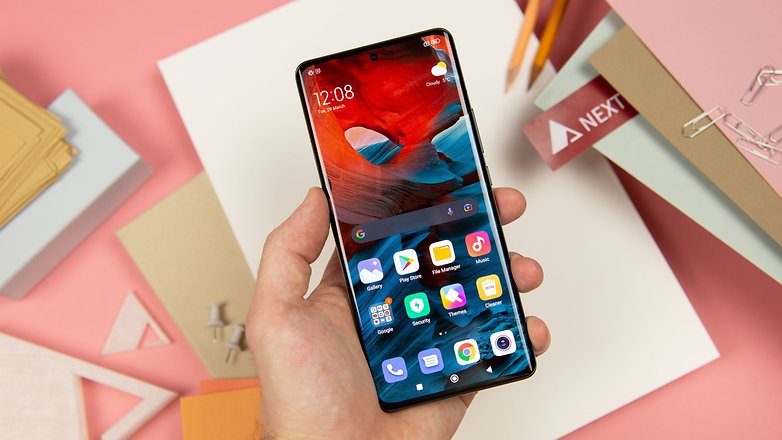 The display also brings a 10-bit color depth and HDR+ that deliver rich colors and contrast. As we know from older models, it's possible to customize this experience even further with options like upscale video content and adaptive playback comfort modes based on ambient lighting.
I must say that, when it comes to display quality, the Xiaomi 12 Pro offers an experience very similiar if not better than the iPhone 13 Pro Max and the Pixel 6 Pro, two models I have used heavily in the last few months.
However, as mentioned before, we do not have IP67 or IP68 certification here, only IP53 which protects only against water splashes. Which is a downgrade for the series, given that durability is essential for flagships with a starting price of $1000. In contrast, the company brings a warranty service for the phone that protects the device in case of screen breakage for the first 6 months.
Fast performance and a bloated software
As expected, this device is powered by the Snapdragon 8 Gen 1, and supports up to 12 GB of RAM and up to 256 GB of internal storage. And while testing it I must say that it does fly . However, the lack of the internal storage options are missing here, since we don't have the possibility to expand memory using a microSD card here.
---
I liked the:
I didn't like the:
MIUI has too many bloatwares.
No 512 GB or 1 TB storage options
---
The benchmark results of the Snapdragon 8 Gen 1 are impressive in the Xiaomi 12 Pro, and are consistent with day-to-day experience. When compared to the benchmark of other 8Gen1-packed models, like the Nubia RedMagic 7, we can definitely say that Xiaomi's smartphone has a balanced performance, as we can see in the following comparison table:
Xiaomi 12 Pro
Nubia RedMagic 7
Oppo Find X5 Pro
Apple iPhone 13 Pro Max
Google Pixel 6 Pro
Samsung Galaxy S22 Ultra
3DMark Wild Life
3DMark Wild Life Stress Test

Best loop: 10028
Worst loop: 4625

Best loop: 10143
Worst loop: 8395

Best loop: 9192
Worst loop: 6069

Best loop: 8111
Worst loop: 9732

Best loop: -
Worst loop: 6367

Best loop: 5741
Worst loop: 3351

Geekbench 5
When it comes to performance, the Xiaomi 12 Pro is a beast. From multitasking to gaming performance, the device did not experience any kind of stuttering or lag. I had a very fluid experience in this test period and felt no difference at all going from the Apple A15 Bionic to the Snapdragon 8 Gen 1.
In contrast with last year's Xiaomi Mi 11 Ultra, the heat management of this model apparently matches the quality of Qualcomm's SoC. However, the device went from 29º to 45º during the 20-minute simulation of 3DMark's Wild Life Stress Test benchmark, showing a frame drop when stabilizing the temperature at 45º. And this can prove to be a problem when using the device for long gaming sessions with advanced graphical settings. But perhaps that is the price to pay for the speed of this hardware.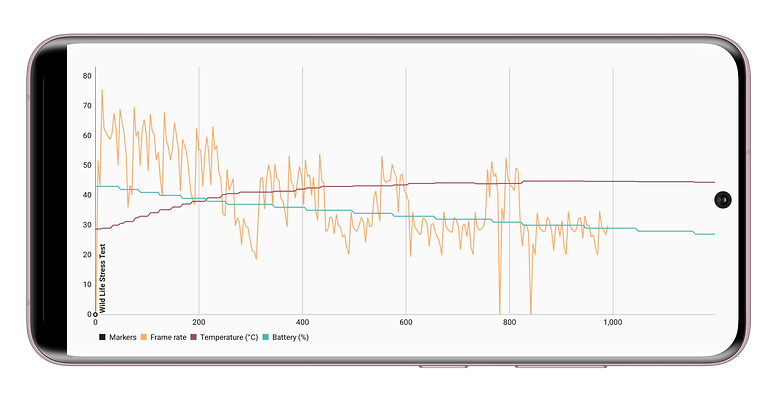 Finally, the Xiaomi 12 Pro is powered by MIUI 13 based on Android 12. Xiaomi also informed that the phone will get three major Android updates and four years of support for security updates. And I must say that it is in the software area that we start feeling the differences between Apple's and Google's operational system experiences.
Right after the initial settings, you notice how much bloatware comes pre-installed on the device. From partners and the manufacturer itself. However, I didn't notice any direct ads in the UI of this flagship, only in some apps like Xiaomi's Themes and Downloads.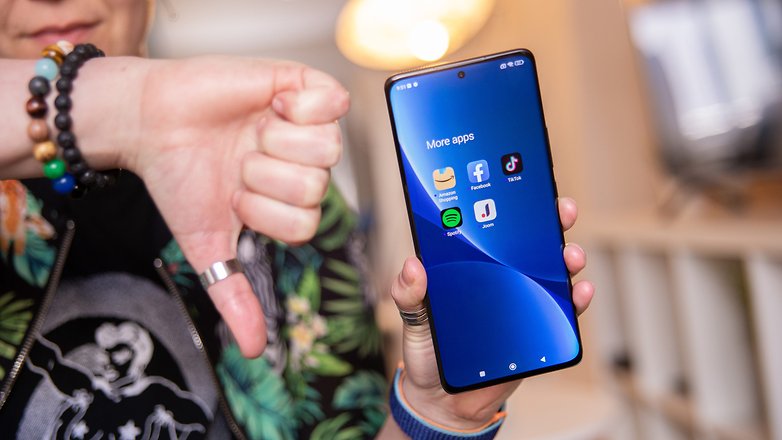 A consistent but not spectacular camera
When it comes to photo and video, the Xiaomi 12 Pro uses three cameras in the back and all the sensors have 50 megapixels each . Here we have a main camera with a Sony IMX707 sensor; an ultrawide-angle camera; and a 2x zoom telephoto camera. The front camera has a 32 MP shooter.
---
I liked the:
Clean and right to the point software.
Vivid colors in daylight.
Night Mode 2.0 does keep it colorful.
I didn't like the:
Average Telephoto camera.
---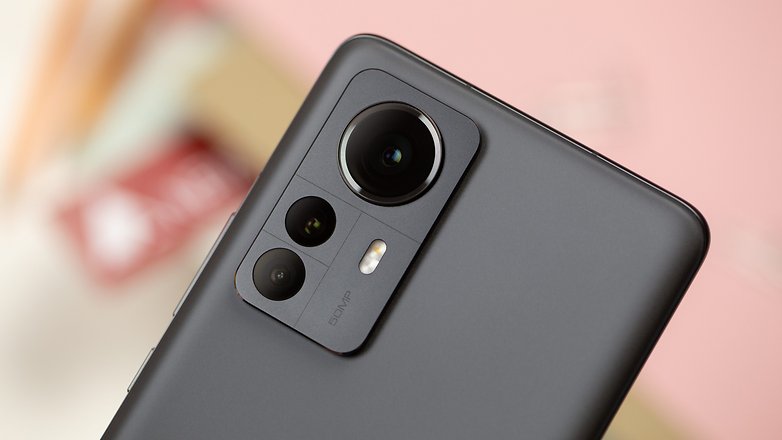 The overall camera quality is very good, it works the light very well and keeps the natural colors of the scene. The main camera produces a binned 12.5MP picture, which means that it combines 4-in-1 pixels to deliver what Xiaomi called "Super Pixels" with a size of 2.44μm. The results of it are excellent in daytime photos, and even during the night, we can see an extra high color fidelity thanks to the Night Mode 2.0.
I took the opportunity to test the camera of the Xiaomi 12 Pro during a visit to the Gardens of the World park in Berlin, and given the characteristics of the place, the camera of this device simply shone. Consistent colorimetry, sharpness, and contrast. The best shots were captured with the main camera, and the 115° field of view of the ultrawide lens offers an excellent picture of detail in the image without you having to move an inch.
However, as I mentioned on my hands-on, the 2x optical zoom is not really a highlight compared to competitors and the 20x digital zoom does not have the same quality as the Super Res Zoom function of the Google Pixel 6 Pro for instance. But yes, we have here a camera that is versatile as far as possible.
As far as video formats are concerned, it is possible to capture HD, FullHD, and 4K video at up to 60 fps, and 8K at 24 fps. However, on the mobile screen, the difference between high definition, 4K, and 8K is barely noticeable. This is much more geared towards TVs and monitors capable of making the most of these formats.
Fast charging at 120 Watts!
Finally, the battery has a capacity of 4600 mAh, which can be charged with up to 120 watts! Xiaomi reports that to reach 0 to 100%, the proprietary HyperCharge charging technology needs only 18 minutes. However, in my testing, that number ranged from 20 to 25 minutes. Also, the wireless and reverse charging are at 50 and 10 Watts respectively.
---
I liked the:
120W HyperCharge solution.
120W adapter in the box.
50W wireless charging.
I didn't like the:
---
This is not a new technology, as the Xiaomi 11T Pro already offers such a feature, but it is still impressive. Also, despite offering a smaller battery capacity than its predecessor, the Xiaomi 12 Pro can be used all day and still reach the end of the day with 20 to 15% battery life. This will of course depend on how much you use the device.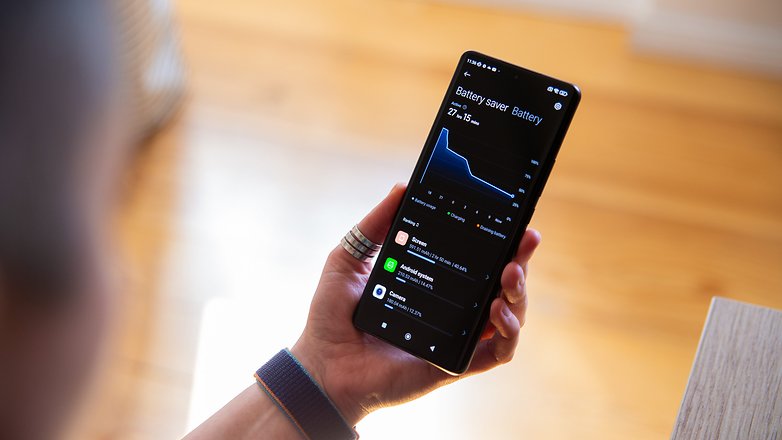 However, despite offering a battery experience similar to that of the Pixel 6 Pro, it lags behind what Apple offers on models in the iPhone 13 Pro. The battery life of the Xiaomi 12 Pro also had an average performance in the PC Mark benchmark and took 7h48min to fall below the 20% remaining battery life mark. In comparison, the OnePlus 10 Pro took 13h15min to achieve the same battery consumption.
Another point to consider here is the size of the 120W adapter. Of course, such a solution requires a larger charger, but this can become a difficulty when you do not carry a backpack or a large bag. Also, the output of the power adapter is USB-A to USB-C, when most adapters today are USB-C.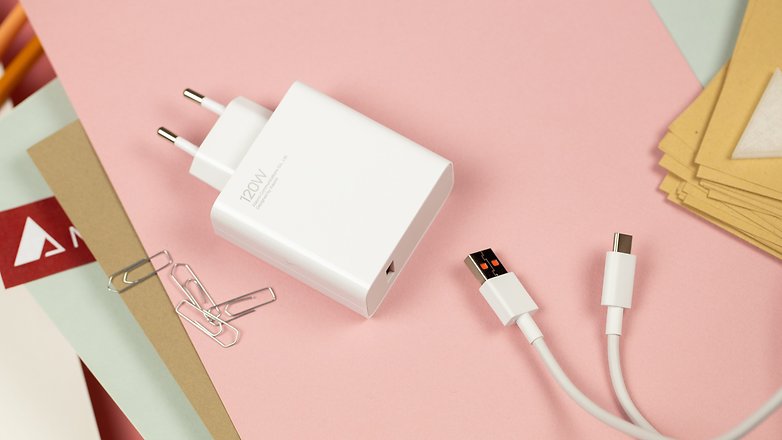 Xiaomi 12 Pro technical specifications
Xiaomi 12 Pro specs
Product
Image
Display
6.73 inch, Curved AMOLED
3,200 x 1,440 pixels, 120 Hz adaptive
SoC
Qualcomm Snapdragon 8 Gen 1
Memory
128 / 256 GB ROM
8 / 12 GB RAM
Software
MIUI 13 with Android 12
Rear camera
Main camera: 50 MP / f/1.9 aperture / 1/1.28-inch 7P lens
2.44 μm 4-in-1 Super Pixel /
Ultra-wide-angle: 50 MP / f/1.9 aperture / 115º FOV
Telephoto camera: 50 MP / f/1.9 aperture / 48 mm equivalent focal length
Front camera
32 MP / f/2.45 aperture / 1.4 µm 4-in-1 Super Pixel
Battery
4600 mAh
Wired charging: 120 W
Wireless charging: 50 W
Reverse wireless charging: 10 W
Connectivity
5G, Wi-Fi 5 & 6 (ac/ax), BT 5.2, NFC, Dual GPS/Galileo, GLONASS/BDS
Dimensions and weight
163.6 x 74.6 x 8.16 mm, 205 g
To the offer*
n/a
Final verdict
As I said in the introduction of this Xiaomi 12 Pro review, this device has many qualities, but it errs on the small details and also on the pricing strategy. A smartphone available for $1,000 should come to market with water and dust resistance certification. The 12 Pro doesn't have it. Only a 256 GB storage variant for a flagship with no memory expansion possibility is too little to store high-quality photos and videos at 4K and 8K. Bloated software is also not worthy of a top-of-the-line phone.
In its favor, the Xiaomi 12 Pro has excellent performance, one of the most advanced battery charging solutions on the market, and a competitive camera.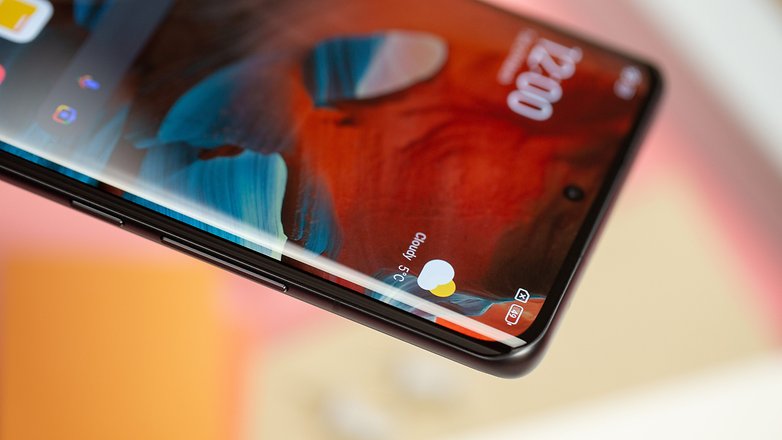 Xiaomi clearly arrives in the global market to compete with Samsung, Apple, and Google, but it costs more expensive or the same as the top-of-the-line smartphones from these same brands. This doesn't mean that the device is worse or better, just that the chances of buying it in the US and Canada markets are much lower. Especially if we take into consideration that the OnePlus 10 Pro will be announced this week and, as we saw last year, may arrive at a really competitive price in North America.
Regarding price and availability, the Xiaomi 12 Pro is already available for around $999 in selected markets. However, despite the pricing in US dollars, Xiaomi didn't confirm any plans for selling it in the country.
Now I want to know from you, what is your opinion about the Xiaomi 12 Pro? Would you trade your current flagship for a model from the Chinese manufacturer?