Xiaomi 11T Pro review: Great specifications, poor execution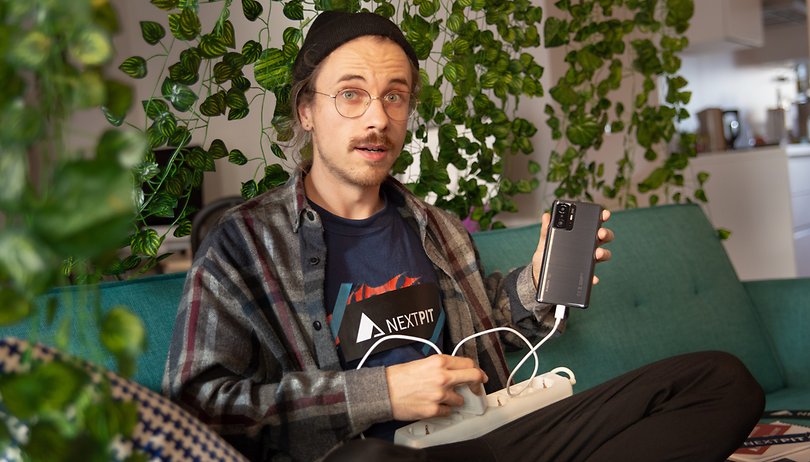 108 megapixels, a Snapdragon 888 SoC, and 120-watt Quick Charging - all that for only €649.90! The Xiaomi 11T Pro is another declaration of war from the Chinese consumer electronics giant. But isn't a smartphone more than the sum of its components? In this NextPit review, I will tell you whether the 11T Pro that carries the "Mi" suffix has also lost its personality. By the way, the currency alone tells you that this handset will not be available officially in the US.
Good
Full charged battery in 17 minutes

Beautiful display

Plenty of performance for its price tag

Interesting video features
Bad
Camera quality is below average

No microSD card slot

Snapdragon 888 SoC has overheating issues

Really big and heavy

No IP certification
Xiaomi 11T Pro in a nutshell
Who would have thought that price-to-performance segment would ever get boring? Yes, it is extremely impressive to see the kind of features that the Xiaomi 11T Pro's specification sheet holds. Quick charging with 120 watts, the fastest Android processor available right now, a camera with a whopping 108 megapixels resolution, and even the vibration motor works wonderfully. However, if the shock-and-awe factor of this device wows you with the €649.90 price tag, an eerie silence still looms over it.
That's because the Xiaomi 11T Pro lacks character. Many features of the smartphone are very good, but they do not do enough to impress in everyday life. The photos taken with the camera look bland, the super-fast processor overheats in the benchmark tests, and overall, the smartphone is too heavy and unwieldy. This is acceptable for a so-called "specifications monster", but I am no longer impressed. This leaves only the 120W Quick-Charging feature as its saving grace.
Design & Display: Superlatives all around this large, bulky device
The Xiaomi 11T Pro features a 6.67-inch AMOLED display with a high refresh rate of 120 Hertz. In addition, it carries a sampling rate of 480 Hertz, a high resolution of 2400 x 1080 pixels, support for HDR10+, and even nicked top scores from Displaymate. But the large display also guarantees a large form factor of 164.1 x 76.9 x 8.8 millimeters as it tips the scales at 204 grams.
What I liked:
Overall, a real premium display
High refresh rate and sampling rate
Protected by Gorilla Glass Victus
Precise vibration motor
What I disliked:
Display bezels is too thick in 2021...
... which in turn makes the smartphone extremely large
Glass back looks more like plastic
Xiaomi is fully focusing on the "Cinemagic" feature for its T-series devices in 2021. While we can dive into the video features later, the cinematic feeling already comes with the display itself. The 6.67-inch AMOLED display is truly massive and perfect for media consumption. This is in part due to the size, but more importantly, the high resolution and high refresh rates for display and sampling help add to the premium feeling.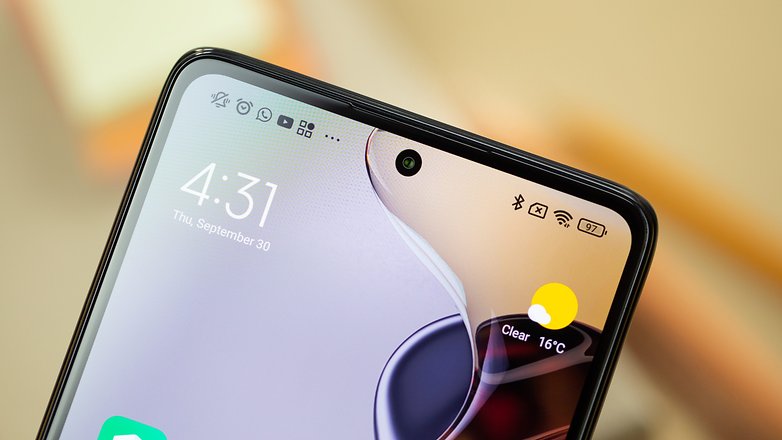 The maximum brightness stands at 1,000 nits, although I didn't always notice that much. This is because Xiaomi seems to dim the display even when I disable the automatic brightness control. Nevertheless, I can confirm the impressions of Displaymate, who gave the display the top grade of "A+".
While I was impressed by the display right out of the box, unfortunately, I didn't like the overall concept of the smartphone as much. As I already mentioned in the hands-on earlier, the smartphone is too big and too heavy for me personally. That's a subjective matter, yes, but objectively, I can fault the thick display bezels and the design of the smartphone. The back is made of glass which feels more like plastic with a rather hollow knock and lame texture. I was also reluctant to carry the Xiaomi 11T Pro in my pocket most of the time.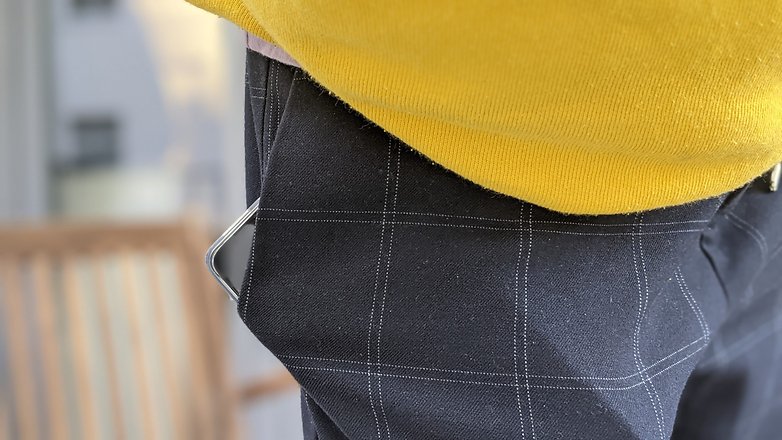 This is where Xiaomi really threw away any design potential since the stereo speakers and even the vibration motor are of very good-quality. Whatever advantage they could have eked out over their rivals disappeared, especially when Xiaomi intentionally timed its launch almost at the same time as Apple. In terms of quality, however, the 11T Pro is nowhere near matching the new iPhone 13.
TL;DR: The focus on a bulging specifications sheet makes for highs and lows in everyday use. The beautiful display lets you immerse yourself in new worlds, while the thick display edges and the hollow-looking back bring you back down to earth. However, the dual speakers and the vibration motor score plus points on the Ben scale.
Performance & features: Snapdragon 888, you are annoying!
As part of the premium specifications found in the Xiaomi 11T Pro, you will of course find the Snapdragon 888 SoC. Thus, you will benefit from the performance of the fastest Android processor that is currently available. However, Xiaomi can hardly control the heat build-up of the SoC. As a consolation, there's up to 12 GB of LPDDR5 RAM and a maximum of 256 GB of UFS 3.1 storage, 5G, Wi-Fi 6, and NFC support.
What I liked:
Smooth system performance, especially when the animation time is reduced by half
Fast storage
Excess processing muscle ensures future-proofing
What I disliked:
Snapdragon 888 overheats all-too-easily
Maxes out at 256 GB of storage space
No micro SD slot
Xiaomi positions the 11T Pro as an Android flagship and thus one feature belongs in the specifications just like how Amens belong in the church: The Qualcomm Snapdragon 888 SoC. The most powerful Android processor currently, this chipset ensures blazing system performance and brings enough processing muscle to play the latest mobile games at the highest graphics settings.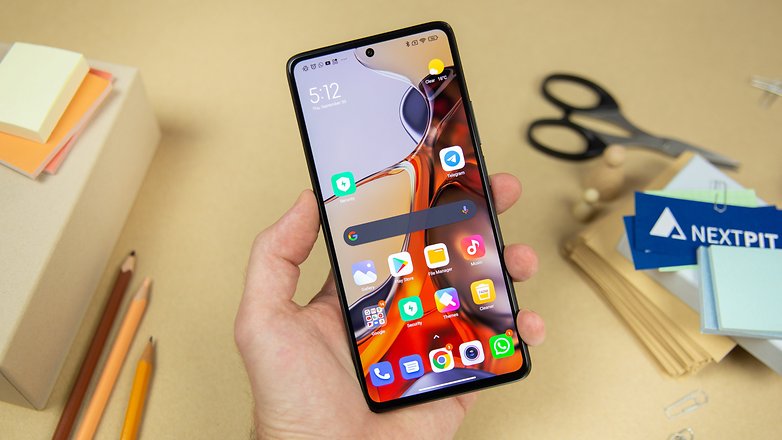 Loading times are virtually non-existent in the pre-installed MIUI 12.5, especially when you speed up the annoying animations in the developer settings. Thanks to its 12 GB of RAM, the parallel use of multiple apps by multitasking is also a delight. This is surely top-class performance, behaving like a Ferrari F40 in the city center.
We can really push the specs of the 11T Pro in benchmark tests. And that's where we run into a problem that is a common theme among flagship benchmark tests in 2021, a tune that is commonly sung.
Xiaomi was so worried about potential hardware damage from overheating and decided not to implement any aggressive forms of thermal throttling, that it simply canceled the stress test in the 3D Mark benchmark. Even when placing the handset in the fridge during the benchmark test, a dialog box will pop up that some system functions were shut down due to the possibility of overheating. A problem that Antoine already noticed in the Xiaomi Mi 11 review.
In everyday life, this issue is probably rather irrelevant. Scenarios in which smartphones have overheated in my case so far are longer 4K recordings, simultaneous navigation + screen recording in the Sygic review, and enjoying mobile games during the summer while charging your handset simultaneously. Still, the benchmark test shows that Xiaomi's design doesn't quite match the processor's performance.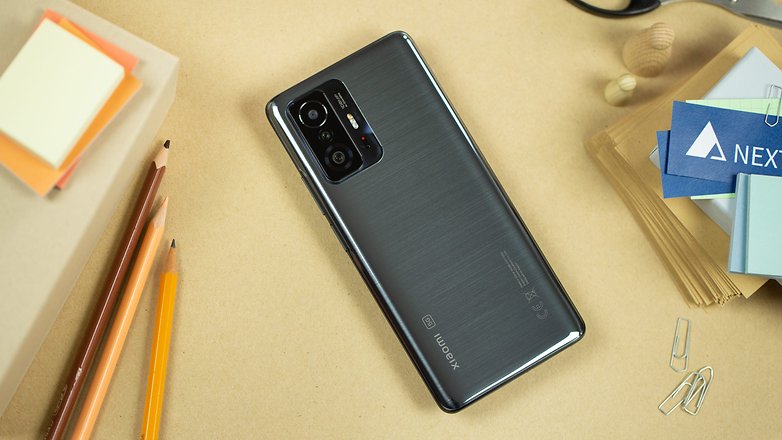 Another thing that boggles the mind is how you equip the Xiaomi 11T Pro with a maximum of 256 GB of internal storage that cannot be expanded via a micro SD memory card slot. All that memory is going to get filled up quickly with the "Cinemagic" video recording feature. That's because video recordings with up to 8K take up so much memory that you could almost think that Xiaomi placed its focus on videos only for advertising purposes and forgot about everything else.
TL;DR: The Xiaomi 11T Pro shows itself to be a very powerful Android smartphone both in everyday use and in benchmark tests. Unfortunately, overheating problems occur under constant full load, and the 11T Pro has surprisingly little storage space for a smartphone with a focus on video. The maximum storage capacity stands at a mere 256 GB since Xiaomi left the micro SD slot out.
Camera: 108 Megapixel ≠ Super good photos
A triple camera with up to 108 megapixels makes up on the back of the Xiaomi 11T Pro. The main camera with a wide-angle lens is joined by an 8-megapixel ultra-wide-angle camera and a telemacro camera with 4 megapixels. For selfies, you have a 16-megapixel camera embedded in a punch hole notch.
The presentation of the Xiaomi 11T Pro was all about Cinemagic! This is not only an amalgamation of the words "Cinema" and "Magic", but at the same time, a pre-emptive strike at Apple which delivered several new video features and capabilities on the iPhone 13 (Pro). What "Cinematic Mode" and a high-end video code are at Apple, Xiaomi just implemented as video filters, of which I will discuss later.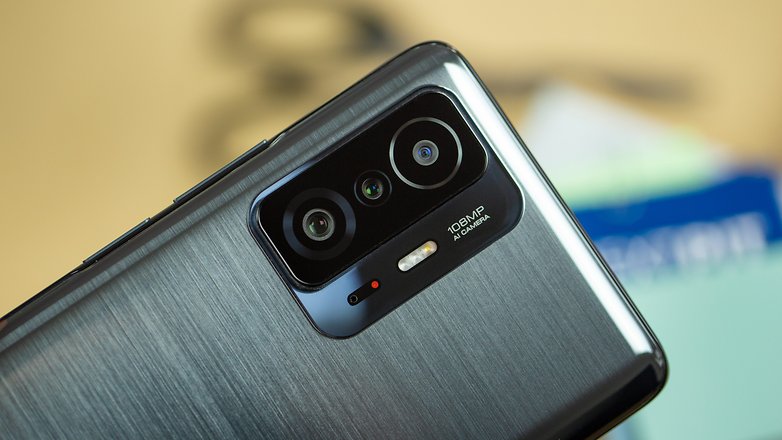 For apart from these features, the camera setup of the 11T Pro is surprisingly average. Sure, there's a 108-megapixel main sensor that outputs images at 12-megapixels thanks to pixel binning, and an ultra-wide-angle camera. The camera, which was advertised as "telemacro", is solely responsible for macro shots, as it cannot focus on distant objects. Thus, while the smartphone shoots macros in the telephoto range, the handset relies on digital magnification for zooming in on standard shots.
I liked these a lot
Creative design options
For those who like to explore new perspectives and motifs with their smartphone, the camera of the 11T Pro is really something. Because the mix of the extensive camera app on the one hand and the exciting macro camera on the other, combines well to deliver plenty of fun when taking pictures.
Xiaomi has built-in many filters into its camera app and even offers free cosmetic surgery, as is common in camera apps from Chinese manufacturers. But this is something that you need to see for yourself to believe it: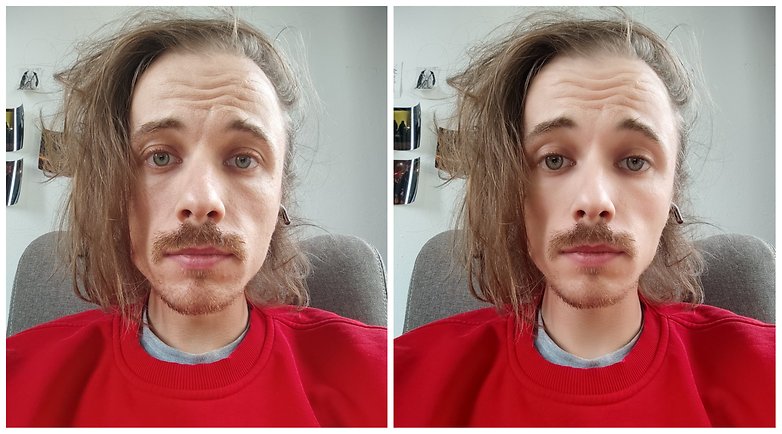 Even though the results could almost have been crafted by HR Giger, I know that many users appreciate the design options in the camera app. Especially since you can take really cool pictures with a little bit of finesse.
As I mentioned earlier, though, the focus is on the videos. So let's take another look at that. Also as an "Eyebleach" for the creepy picture from just now!
Cool video modes
Smartphone processors have decent power now and I get the impression that manufacturers have found a new benchmark for video features. Apple's Cinematic Mode is impressive and Xiaomi's video modes are fun to say the least. Embedded below you'll find a few examples I've captured over the past few weeks.
What cheesed me off
Image quality in photos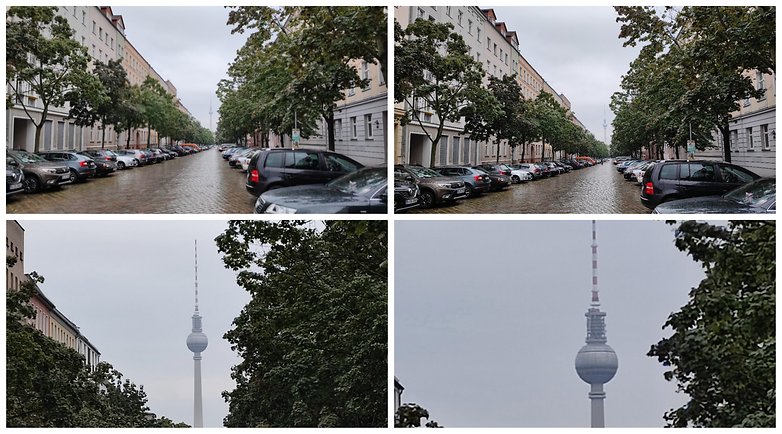 The 11T Pro was released shortly after the iPhone 13. This means that Xiaomi has no choice but to be compared to one of the best camera systems in existing smartphones. Unfortunately, this attempt backfired in my opinion. The pictures of the 11T Pro look artificial and lack sharpness even in bright daylight. A problem that could possibly be due to the tiny pixels on the main sensor.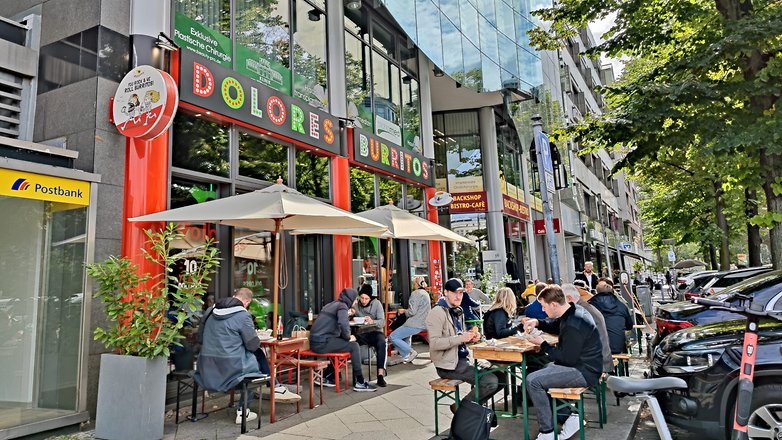 However, Xiaomi makes even more mistakes where other manufacturers still get a lot out of it via software - Samsung with the Galaxy S21 Ultra is an example. The HDR mode is so aggressive that pictures completely lack dynamics. In the meantime, I wished for the Sony Xperia 1 III with its natural pictures here. And there's not much you can do with the 11T Pro at night either. The pictures are noisy and where there isn't any noise, as the software muddies the details.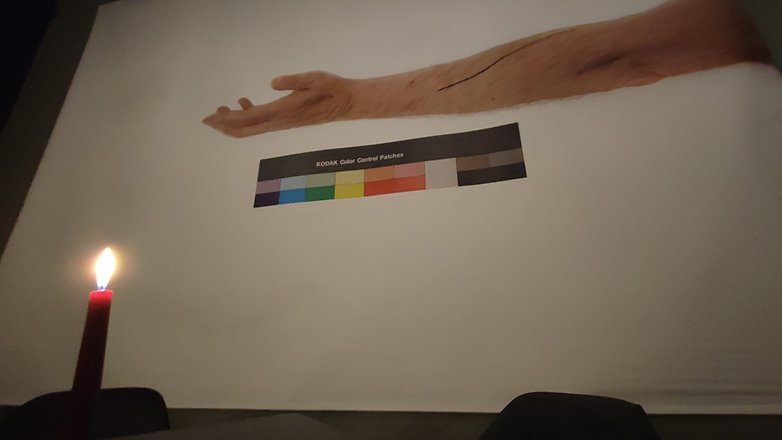 No telephoto camera
Using the term "telemacro" in the advertisement is of course a clever tactic. In fact, the Xiaomi 11T Pro does not have a telephoto camera that you can use to bring distant objects closer. That's because the macro camera only activates when you enable the dedicated "Super Macro Mode". And even if you want to use it to photograph far away subjects, this is what it looks like: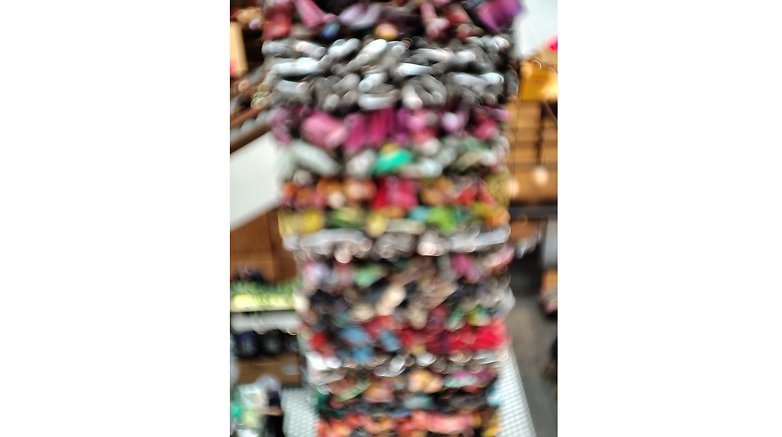 It is a pity that Xiaomi does not offer a middle ground here, as other manufacturers do. However, the macro photos look quite impressive. Only the need for close setting limits is simply far rarer in practice than taking good-looking photos in the telephoto range.
TL;DR: Overall, the Xiaomi 11T Pro's camera is a sobering experience. Even in bright daylight, the pictures look too artificial, and the smartphone doesn't prove itself as a night vision device at the end of the day (hehe). At least the many filters, design options, and video features are fun.
Battery: King of Quick Charging
The 11T Pro offers Quick-Charging at 120 watts! Thus, Xiaomi offers the smartphone with the fastest charging technology in Europe. The battery with its generous 5,000 mAh capacity can be fully recharged in just 17 minutes! In combination, that's enough to completely change your charging habits.
What I liked:
Insanely fast Quick-Charging speed
Good battery life thanks to its 5,000 mAh capacity
What I disliked:
No wireless charging support
Huge power adapter
Rarely have I had to deal with a flat battery so often with a review smartphone as with the Xiaomi 11T Pro. This isn't at all due to battery life being too short, but rather that I've been self-quick-charging myself into a charging delirium. Like a fully coked clubber in the middle of the city, I couldn't remember the last time I charged the device. Was it yesterday? Was it the day before yesterday?
Charging the 11T Pro goes from a regular habit to more of an on-demand act, and that's a really interesting shift. Charging transforms from going to bed to taking the trash out, you simply do it when you need to. And that takes a change of habit that I wasn't quite prepared for. If you take 17 minutes in the morning and begin the day with a full battery, however, the battery is more than capable of holding its own for the rest of the day.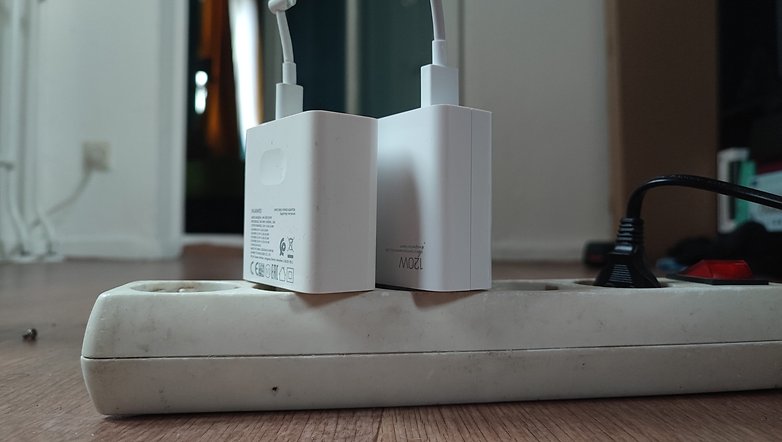 What I definitely miss on the 11T Pro, however, is wireless charging capability. This is a feature that you could definitely expect in a flagship killer that retails for €649.90. Here, Xiaomi placed too much emphasis on "breaking records", which in the end came at the expense of the user experience.
TL;DR: Xiaomi's fast charging technology is nothing less than impressive. However, in everyday use, the smartphone would be able to hold its own without the gimmick thanks to its 5,000 mAh battery. For this reason alone, I would have preferred wireless charging support over a fast charging speed.
Is it worth buying?
After almost two weeks, I unfortunately have to draw a rather sobering conclusion about the Xiaomi 11T Pro. The impression that Xiaomi gave was to break records and beat competitors as opposed to actually build a good smartphone became more and more apparent. It might sound harsh, but despite superlatives like 108 megapixels, 120 watts Quick-Charging, and an A+ grade display, there are always shortcomings in everyday use.
For instance, the camera doesn't really convince even in bright daylight and conceptually, the smartphone is uncomfortably large and heavy for everyday use. The missing IP certification and the lack of support for wireless charging are also sorely missed in a phone that retails for €649.90. At least there is a consolation for all these shortcomings: Xiaomi announced an extended software update policy with the 11T series: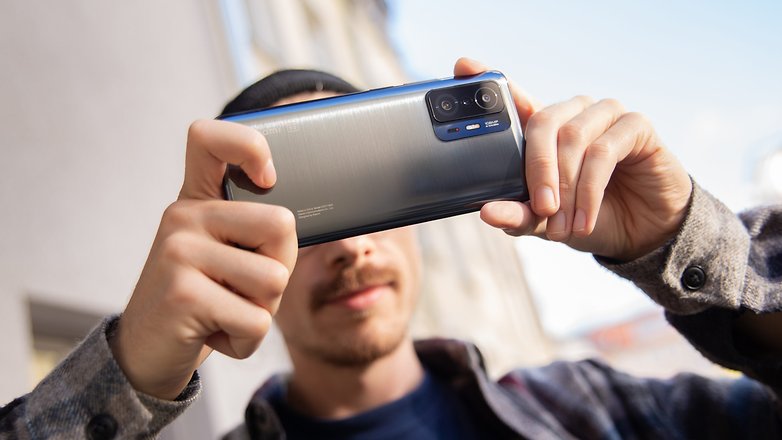 Basically, the 11T Pro will receive security updates for four years, which is really cool in the Android world. Only time will tell if the battery will last that long. Because even though quick-charging isn't supposed to be harmful to the battery in the first few years, such predictions tend to assume a useful shelf life of 2 years. I repeat: Breaking records can quickly come at the expense of the user.