OnePlus 10 Pro review: Just the right amount of Oppo!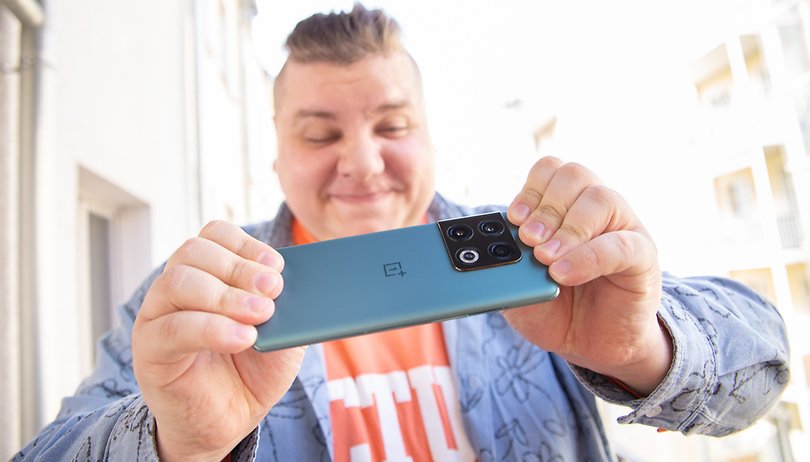 The OnePlus 10 Pro is a very good smartphone, but it's more of an Oppo smartphone than a true OnePlus handset. In this comprehensive review, I will tell you whether the OnePlus 10 Pro which continues to lose its identity, is still relevant in a highly competitive market that is filled with the likes of Xiaomi, Samsung, and especially Oppo.
Good
Quality 120Hz LTPO 2.0 AMOLED display

Snapdragon 8 Gen 1 and HyperBoost engine make a difference

Excellent battery life and 80-watt fast charging

3 Android updates and 4 years of security patches

Classiest design on the market today

Competitive price for a flagship in 2022
Bad
OxygenOS 12.1 lacks substance

Hasselblad camera module not convincing enough

No IP rating, 3.5mm jack, and microSD slot

Lack of relevance in Oppo's catalog
OnePlus 10 Pro in a nutshell
The OnePlus 10 Pro is finally available in the US since March 31, 2022, with an asking price of $899. The new flagship lands after a sequenced launch that happened first in China, where there was some controversy that arose from the smartphone's durability and build quality.
If you're not a fan of the brand, you'll have noticed that OnePlus has lost some of its glory over the course of time. The manufacturer hasn't even launched a base OnePlus 10 model, but rather, a Pro version instead. At first, it reminded me a bit of Huawei, which only released Pro versions of its flagships in Europe. But that's where the comparison ends, and it doesn't hold up at all beyond that.
No, the OnePlus 10 Pro is a very good high-end Android smartphone in my opinion. But you have to think of it as an Oppo smartphone, rather than a OnePlus product. Personally, I have no issues with that. And when you see Samsung being trusted more and more in the most subtle manner with its Galaxy S22+ that breaches the $1,000 range, I figured out that an $899 OnePlus 10 Pro is at least worth a shot.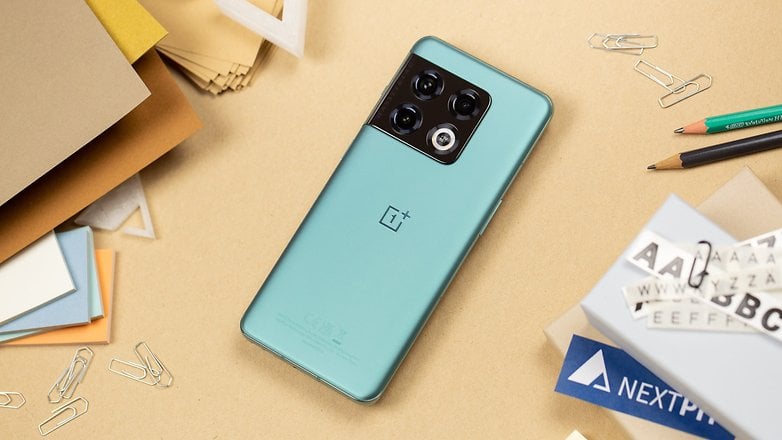 Design: A blue-green hue look that looks good
The OnePlus 10 Pro takes the design of the OnePlus 9 Pro from which it differs only by the very (really very!) clunky-looking camera module.
---
What I liked:
Matte and granulated coating at the back.
Original and extravagant camera module.
Very nice Emerald Forest color.
Corning Gorilla Glass Victus in front and Gorilla Glass 5 at the back.
What I disliked:
No IP certification.
No 3.5mm jack.
No microSD port.
---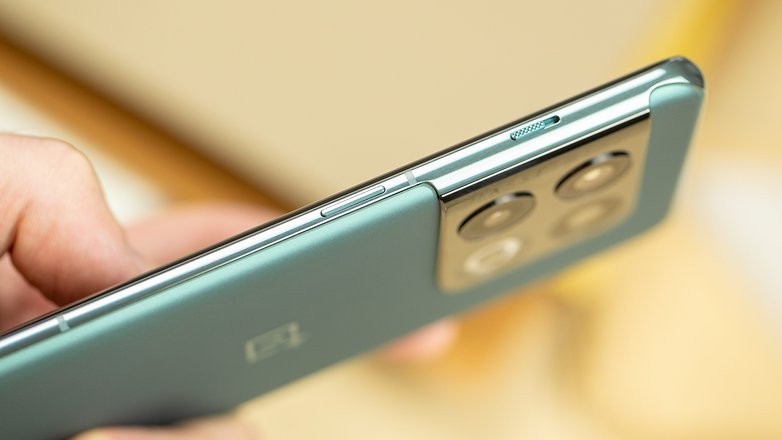 Visually, the only distinguishing feature of the OnePlus 10 Pro compared to its predecessor is its huge camera module. Basically, it's kind of like that buddy who hangs out with you while sharing the same fashion sense. Like the same pair of jeans and a plain t-shirt, but with very stylish sneakers.
If he or she reminded me of induction cookers at first, I will have to admit that I have gotten used to it over time. I really like the fact that it wraps around the right edge of the smartphone and feels like an integral part of the smartphone chassis. It's quite similar to what Samsung did on its Galaxy S22 design language — except for the Galaxy S22 Ultra.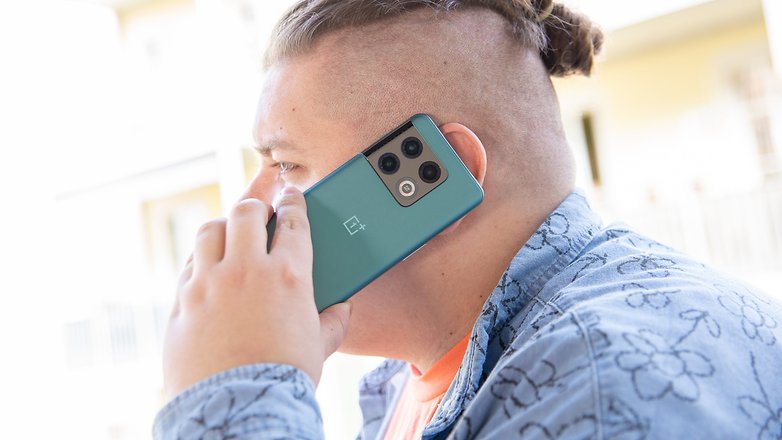 The matte coating is grainy to the touch and glitters when exposed to light. I find the effect to be very captivating, especially since it effectively prevents any fingerprints from making their mark. The Emerald Forest turquoise green color is also very nice to look at, but you can also opt for a Volcanic Black version that looks even more sober.
In front, the smartphone looks like any OnePlus flagship from the last 3 years with a screen that has curved edges and rounded corners, which do provide it with a pretty good grip. It is not too heavy either, even though it tips the scales at 201 grams compared to 197 grams on its predecessor.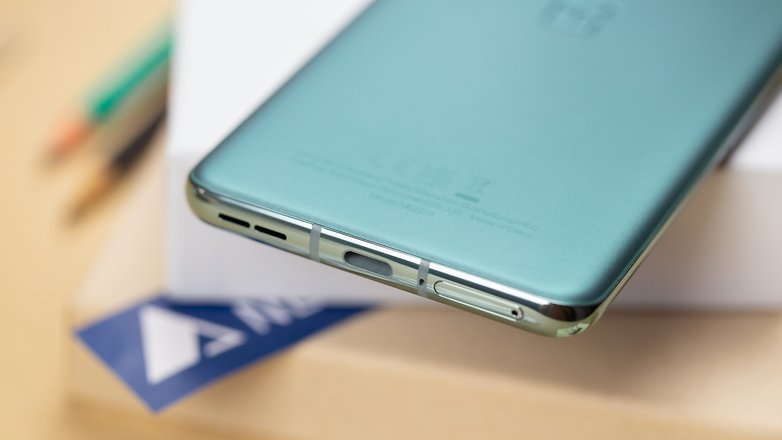 Screen: Still a 120Hz AMOLED but with LTPO 2.0
The OnePlus 10 Pro embeds a 6.7-inch AMOLED display, which again is very similar to that of its predecessor, except for one very important detail.
---
What I liked:
120 Hz refresh rate.
The touch sampling rate of 1000 Hz.
Brightness of 500 (typ), 800 (HBM) and 1300 nits (peak).
What I disliked:
---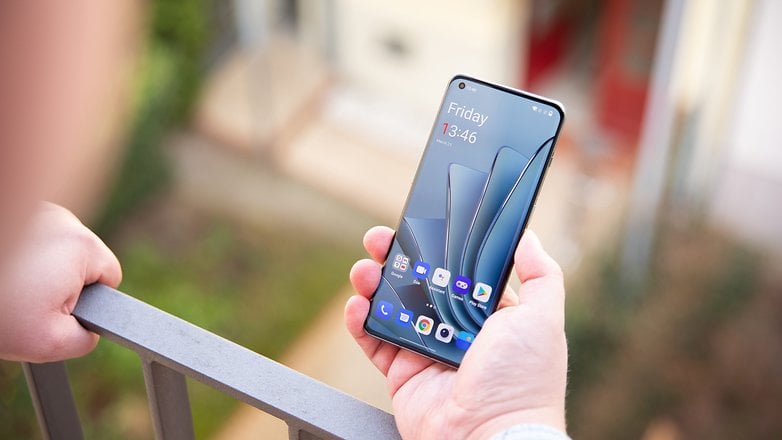 The OnePlus 10 Pro's panel hasn't changed much from the OnePlus 9 Pro, but the manufacturer has adopted LTPO 2.0 technology to offer a variable refresh rate of 120 to 1 Hz compared to 120 to 10 Hz before this. It's a good thing OnePlus made this transition, like most of its competitors.
The screen achieves an average brightness of 500 nits in typical (normal use) which can go up to 800 nits in high brightness mode (HBM) or even 1,300 nits at its peak (on a segment of the screen only). This is more than enough to keep the OnePlus 10 Pro's screen readable under all circumstances.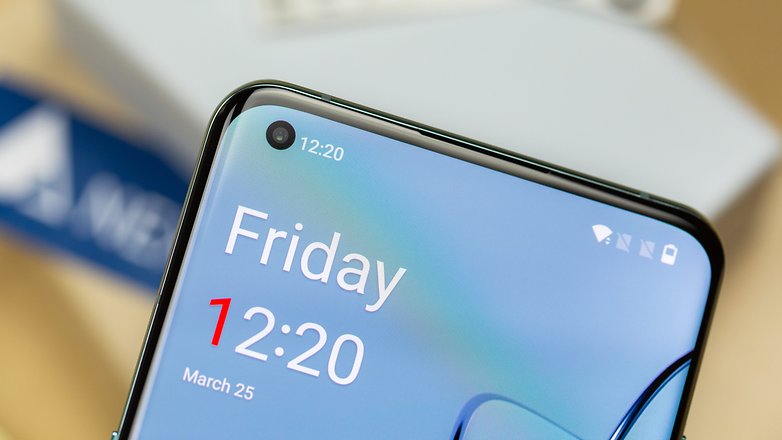 The touch sampling rate, on the other hand, is not rocket science, at 360 Hz. But you have the option to boost it up to 1000 Hz in certain gaming scenarios, via the Gaming Tools menu. Based on what I can recall, OnePlus used to call this feature HyperTouch, but it has completely disappeared from the screen settings and seems to be reserved for mobile games only.
Interface: OxygenOS 12.1 but not back to basics
The interface is one of the areas where OnePlus normally gains the interest of others, and the OnePlus 10 Pro is powered by OxygenOS 12.1 that is based on Android 12 and offers up to 4 years of updates.
---
What I liked:
Some well thought out UI design changes.
A lot of customization options.
Not too much bloatware.
Good long-term software support.
What I disliked:
It feels like we are using ColorOS 12.
Not the expected return to its roots.
---
OxygenOS has received much criticism from the OnePlus community, especially because the skin looks too much like ColorOS 12, being nothing more than a simple skin of the Oppo interface. This does not mean that ColorOS is evil. However, the user experience of OxygenOS was traditionally one of the key selling points of OnePlus, where one relies on a clean and intuitive experience that boasted the famous "burdenless experience".
OnePlus has already made it clear that it wants to return to its roots to reconcile with its fans. But it will not happen with OxygenOS 12.1. This slightly modified version does not bring enough changes and we will surely have to wait for the next iteration, OxygenOS 13, to see whether this intention is more than just empty talk.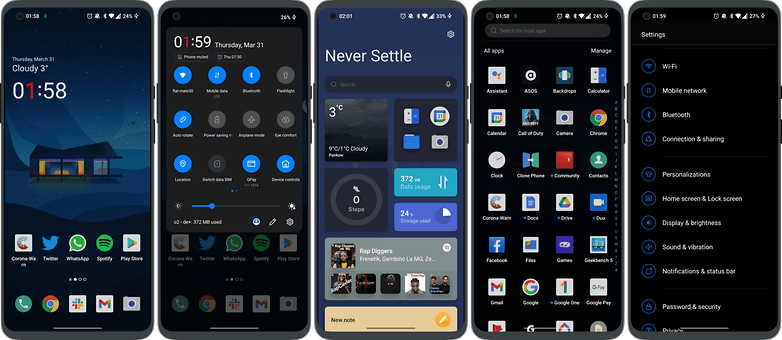 Now, the fingerprint reader is placed higher on the screen (whereas it was ridiculously low on the OnePlus 9/Pro). I also notice some improvements made to the OnePlus Shelf that is more customizable now, and incorporation of the Scout function (to quickly search for a setting or file on the phone) as positives in OxygenOS 12.1. But these are not actually new features per se. This is especially stark since OnePlus has skipped over some fairly basic interface elements, such as the dynamic theme in Android 12.
Finally, a word about OnePlus' rather lengthy Android update policy. The manufacturer offers 3 major versions of Android updates as well as 4 years of Android security updates. This is better than most of its competitors, but not as good as Samsung and especially Oppo and its Find X5 Pro. One wonders what is the point of having a common base is if it is not to provide the same degree of maintenance for all models in the same catalog...
Performance: Snapdragon 8 Gen 1, LPDDR5 RAM, UFS 3.1 storage, what else?
The OnePlus 10 Pro is equipped with the Snapdragon 8 Gen 1 processor and its Adreno 730 GPU mated to 8 or 12 GB of LPDDR5 RAM as well as 128 or 256 GB of UFS 3.1 storage.
---
What I liked:
Constant 60 FPS on my mobile games (CoD Mobile, Dead Cells, etc.).
No stability issues.
No overheating.
Adequate thermal throttling.
What I disliked:
---
The OnePlus 10 Pro performs pretty much like any Android smartphone that is powered by a Snapdragon 8 Gen 1 SoC. It does better on benchmarks than the Oppo Find X5 Pro while performing slightly worse than the Xiaomi 12 Pro. It does significantly better than the Samsung Galaxy S22 Ultra, though, especially when it comes to graphics benchmarks.
But among all those competitors that I just mentioned are significantly more expensive than the OnePlus 10 Pro. That's something to bear in mind. If I were to go by price, I would have had to compare the smartphone to the performance of the base Xiaomi 12, Oppo Find X5 and Samsung Galaxy S22, which would have widened the gap even more.
OnePlus 10 Pro (SD 8 Gen 1)
Oppo Find X5 Pro (SD 8 Gen 1)
Xiaomi 12 Pro (SD 8 Gen 1)
Samsung Galaxy S22 Ultra (Exynos 2200)
3DMark Wild Life
3DMark Wild Life Stress Test

Best loop: 9845
Worst loop: 6240

Best loop: 9192
Worst loop: 6069

Best loop: 10028
Worst loop: 4625

Best loop: 5741
Worst loop: 3351

Geekbench 5
In everyday use, I was able to run CoD Mobile at a constant 60 FPS for a short hour with the graphics set to "very high" (maximum level) and the framerate set to "max". OnePlus explained that it has developed a game engine within its GPU being specially optimized for gaming. Known as HyperBoost, it is supposed to adapt the handset's performance to your game scenario, stabilize the framerate and accelerate the synchronization between your screen and the processor, so that your computer can be used for the best possible performance in all scenarios.
It is supposed to adapt the performance to your game scenario as well, stabilize the framerate and accelerate the synchronization between your screen and the processor, to reduce the response time (delay between the execution of an action and it being reproduced on the screen).
And it works quite well. I noticed that the thermal throttling was very limited but above all, gradual, so that when it occurs, the dropped FPS losses are not constant or sudden. On the contrary, they stabilize as illustrated by this graph from a 20-minute session of the 3DMark Wild Life Stress Test benchmark below.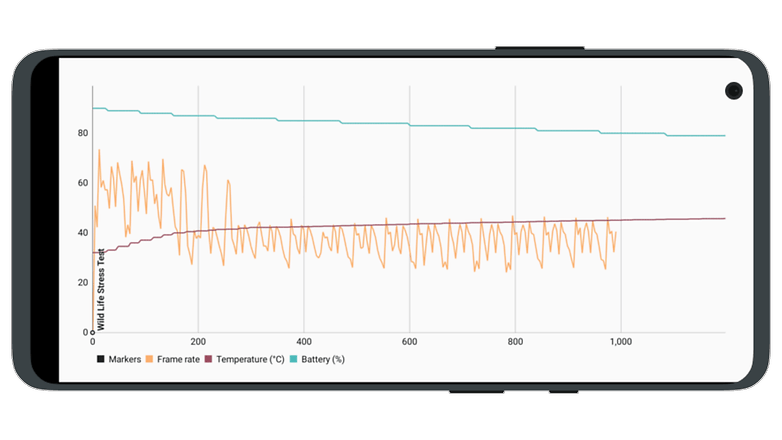 OnePlus also offers a native FPS counter in its Gaming Tools menu. This menu also allows you to manage the performance level, the touch sampling rate (to boost it to 1000 Hz) and offers other features which are specially meant to optimize your gaming experience. Once again, there is nothing new to see here but this menu has the merit of being very complete.
Camera: Hasselblad has Hasselblasted me
The OnePlus 10 Pro features a triple camera module that is powered by the same 48 MP main lens as found on the OnePlus 9 Pro as well as the same 8 MP telephoto lens, but is now armed with a new 50 MP ultra wide-angle lens capable of displaying a 150° FOV. The manufacturer has also dropped the (pretty useless) 2 MP monochrome sensor.
---
What I liked:
Very good level of detail, sharp shots during the day.
3.3x optical zoom is effective even at night
Good dedicated night mode.
What I disliked:
Unnatural rendering.
Color inconsistencies between wide-angle and ultra wide angle shots.
Limited digital zoom beyond 3.3x.
The 150° FOV in ultra wide-angle is not crazy enough.
---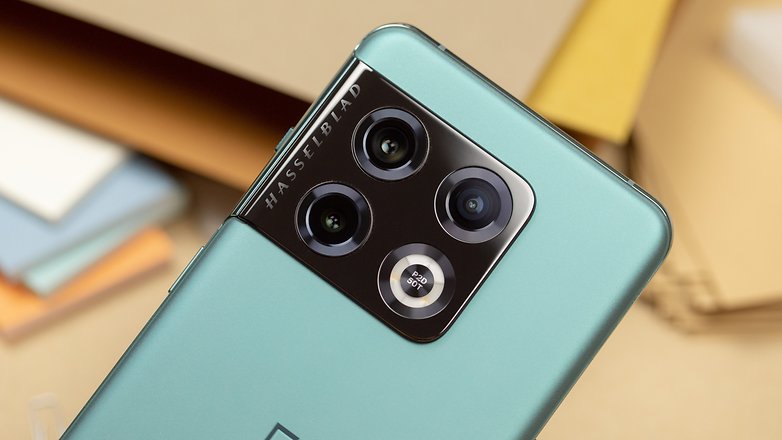 OnePlus continues its partnership with Hasselblad this time around, which is still limited to the software part. My colleague Ben dedicated an article to the contributions of this partnership between OnePlus and Hasselblad during a photo session with David Peskens, a renowned Dutch professional photographer and winner of the 2016 Hasselblad Masters Award.
The first thing we can take note of is how the OnePlus 10 Pro's photo rendering is anything but natural. With scene recognition enabled, colors are saturated and stand out a lot. Personally, I like this type of rendering but I know that shutterbugs many reviewers prefer more natural results. I don't know why, but I find that this rather aggressive software processing nevertheless gives a charm to the photos, provides them with a vibe like a filter that plays on both the exposure and contrast.
During the day, the pictures always have a very good level of detail, and they don't really lack any sharpness. Things happen to get worse as soon as you zoom in beyond the 3.3x optical magnification. We do notice quite a few artifacts, and even halo effects around the subject in focus. I also noticed a slight "glitch" each time I switched to the 3.3x zoom, where it feels like a latency after pressing the corresponding button. The focus is not the most reactive.
I also noticed some color inconsistencies between the main lens and the ultra wide-angle and I didn't find the 150° FOV to be very fascinating at all (especially since it is optional and the default FOV is 110°). As for the portrait mode, it is very clean.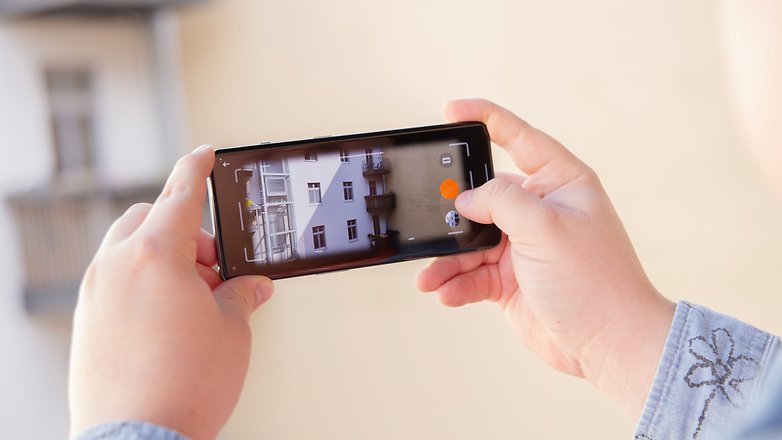 At night, the night mode works very well and effectively illuminates the shots while limiting the flare effects and other artifacts that tend to burn into the image. The ultra wide-angle is not usable in low light in my opinion, but strangely enough, the 3.3x zoom works surprisingly well.
Battery life: Large 5,000 mAh battery and 65W fast charge
The OnePlus 10 Pro packs a large 5,000 mAh battery that accepts the new Warp Charging technology. Wait, no, it is the 65-watt SuperVOOC standard.
---
What I liked:
Excellent battery life.
Very fast SuperVOOC 65-watts charging.
50-watt AirVOOC wireless charging.
Charger provided in the box.
What I disliked:
USB-A port on the charger.
---
The battery life of the OnePlus 10 Pro proved itself to be very solid during the time that I spent with it. With the PC Mark benchmark and the display set to Full HD+ definition, a refresh rate of 120 Hz (adaptive) and brightness at 200 nits (the brightness level required by the benchmark), the OnePlus 10 Pro took nearly 13:15 to fall below the 20% remaining battery life mark.
That's an excellent score, especially when compared to the Samsung Galaxy S22 Ultra (8:42) that I recently reviewed. The 80-watt fast charging is very fast, but it's hard to notice if you're used to OnePlus' Warp Charge 65T. Since the OnePlus 10 Pro's battery is significantly larger than the OnePlus 9 Pro's, for example, (5,000 mAh vs. 4,500), charging times are still pretty similar. I averaged a little over 30 minutes (between 32 and 34 minutes max) to go from 0 to 100%.
The only downside to the excellent battery life of the OnePlus 10 Pro is the Oppo SuperVOOC charger, which forces me to switch back to USB-A on output. It is impossible to use the older OnePlus cables or other third-party cables, which is a bit of a pain, we won't lie about that.
Do take note that consumers in Europe get the 80W SuperVOOC charge standard. However, according to OnePlus US, the difference between the 65W to the 80W is only 2 minutes of the total charging time.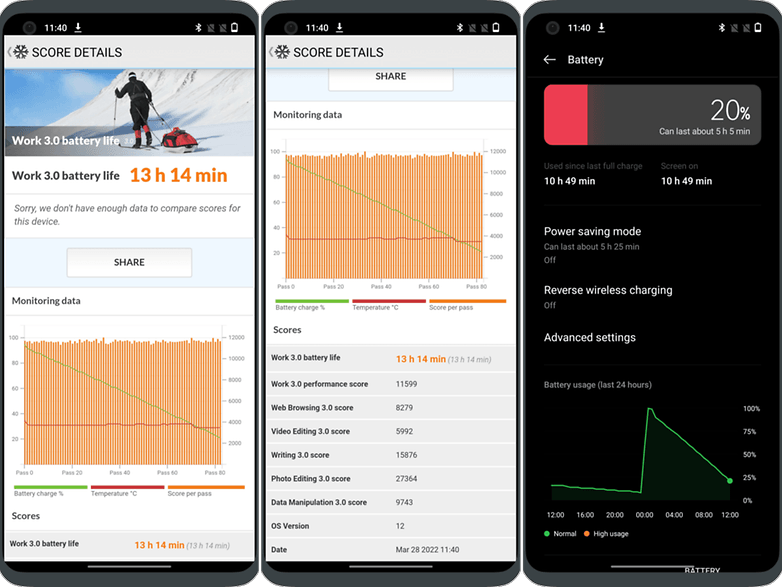 OnePlus 10 Pro technical specifications
The OnePlus 2022 flagship
Product
Image
Colors
Volcanic Black and Emerald Forest
Dimensions & weight
163 x 73.9 x 8.6 mm and 200.5 g
Display
6.7-inch fluid AMOLED with LTPO 2.0, 3216 x 1440 pixels, 120 Hz
Memory
128 GB ROM and 8 GB RAM
CPU & GPU
Snapdragon 8 Gen 1
OS
Android 12 with OxygenOS
Camera Module

Wide-angle main lens: 48 MP, f/1.8, 23 mm, 1/1.43", 1.12 µm | Multidirectional PDAF | Laser AF | OIS
Ultra wide-angle lens: 50 MP, f/2.2, 14 mm, 150˚ FoV, 1/2.76", 0.64 µm | AF
Telephoto lens: 8 MP, f/2.4, 77 mm, 1.0 µm | PDAF | OIS | 3.3x optical zoom
Selfie: 32 MP, f/2.2, 1/2.74", 0.8 µm

Video

Back: 8K at 30 fps | 4K at 30/60/120 fps | 1080p at 30/60/240fps | Auto HDR | gyro-EIS
Selfie: 1080p at 30 FPS | gyro-EIS

Battery
5,000 mAh | Fast Charge 65W | Fast Wireless Charge 50W | Reverse Wireless Charge | USB Power Delivery
Audio
Two stereo speakers | No 3.5mm jack
Conclusion
OnePlus clearly doesn't really make me dream anymore or walk in the clouds. Perhaps that is because I'm still stupidly clinging to OnePlus as a brand, the one that made me leave Apple with the OnePlus 5T. If we were to consider the OnePlus 10 Pro as an Oppo smartphone, which it is objectively, I find the quality/price ratio to be rather attractive. In fact, it is a model that I could totally recommend you to buy and I will surely continue to use it as a daily driver.
What I mean by that is that we should stop expecting OnePlus to offer the equivalent of a Galaxy S22 Ultra but for $300 cheaper. Compared to its direct price competitors like the Pixel 6, the Galaxy S22 or the iPhone 13, the OnePlus 10 Pro does very well in terms of price-to-performance ratio.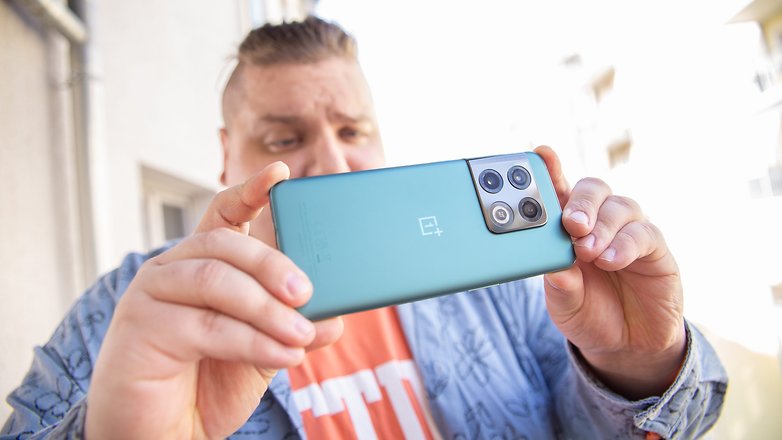 When it comes to the design side, it's the Android flagship that looks the best in 2022, along with the Oppo Find X5 Pro. The screen is almost flawless, as always. Performance is better than the other non-gaming Snapdragon 8 Gen 1 powered smartphones that I've reviewed. Not only that, the battery life that is coupled with the 65-watt fast charging is also a strong argument in favor of OnePlus, especially against Samsung which is clearly lagging at this point in time.
The only real shortcomings of the OnePlus 10 Pro would be the camera module, which I find to be below par when compared to the competition, as well as OxygenOS 12.1 which lacks substance. But these flaws are clearly not pronounced enough to seriously detract from the user experience. Personally, I would vouch for the OnePlus 10 Pro.