Here's Why You Should Reset Your New Phone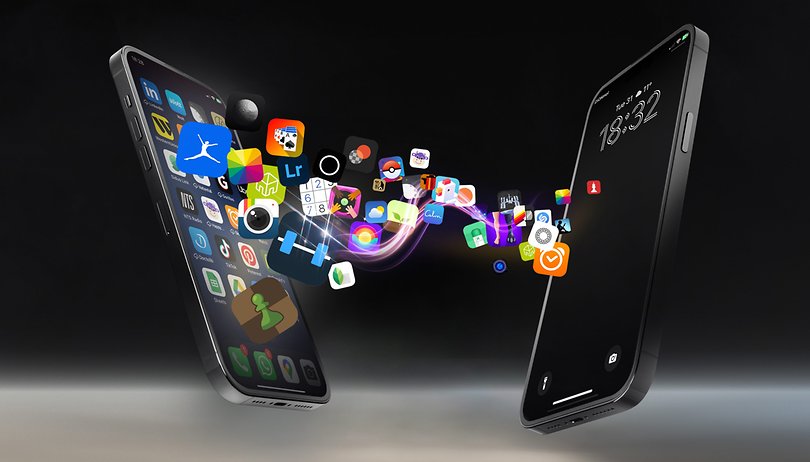 Have you purchased a brand-new smartphone, or will do so in the near future? If so, it is for another major move to migrate all your contacts, apps, photos, and other files from your old phone to the new one. Fortunately, these data transfers have become easier and easier over time. However, I would like to urge you now not to just send all your data to the new device. I will explain why in this article.
It's the beginning of November. That matters because we are in a very exciting time window: There are new launches of many powerful smartphones such as the new iPhone 15 series, the Google handsets from the Pixel 8 series, Samsung's foldables such as the Galaxy Z Fold 5 (review) and Galaxy Z Flip 5 (review), which have all debuted.
At the same time, there are upcoming deal holidays such as Singles' Day, Black Friday, and Cyber Monday coming right up, with the holiday season also peeking cautiously around the corner.
Thus, a wide range of new smartphones and numerous occasions to pick one up collide. Just the perfect time, then, to share with you on how to get your brand-new smartphone up and running.
Fortunately, this smartphone setup has gotten easier and easier over the years. In no time at all, we're bludgeoning our new, almost virgin smartphone to the rafters with all the photos we want to carry with us at all times and all the apps we love to use.
That's precisely my point today, we were actually striving to finally make setting up a phone as easy as it is now. While this has long been a reality, I have a request for you: Please give up this convenient feature!
Look and feel: Do your new smartphones feel new?
Yes, yes, I can see the question mark forming in your eyes that have narrowed to slits, "Are you nuts?" I surely understand your perspective. Sure, it's super pleasant when all you have to do is tap your way through a few menu items, and then you have a brand-new phone in your hands that feels comfortable enough to use, like a pair of well-worn sneakers you've been wearing for years.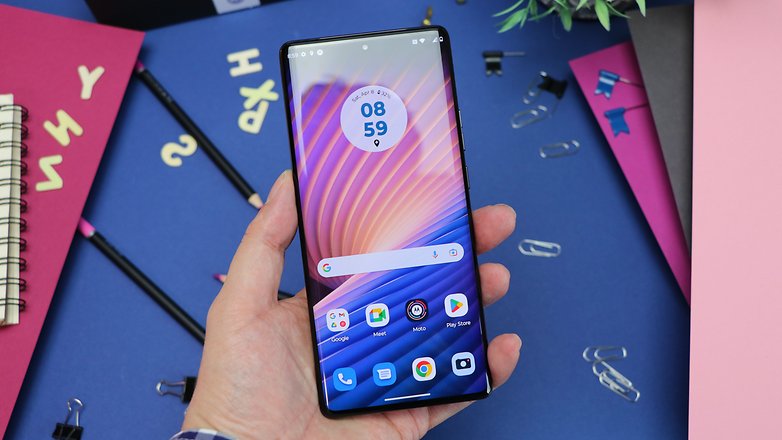 But that's undoubtedly what I don't want anymore! When we get something new, we actually want it to feel new, right? The smell of fresh upholstery in the car, trying on a new jacket for the very first time, or even unboxing the smartphone for the first time, including peeling the film off the display.
Now, when you log in to your Google account on your Android phone for the first time (or set up your iPhone, it doesn't matter), the magic is over in a matter of minutes.
Your home screen with the same wallpaper and icons and widgets greets you, you're playing the same games, and you're scrolling past all the apps in the app drawer again that you already stopped using on the old smartphone. Hence, the first point I want to make in this article deals with optics and feelings.
That's extremely subjective, for sure. However, if I were to decide what a smartphone should inherit from my Google Pixel 6 Pro (review), then it should look different and new right after switching it on.
More space, more speed
Since we were just talking about these unused apps, let's take a look at how many apps you have on your current smartphone and how many of them you haven't touched for months?
I can only speak for myself, but my phone is a hot mess full of apps. There are endless games that I've reviewed but found to be crap, apps that I checked out for work reasons, a festival app that's no longer up to date, or the app for that airline that I only used once ten years ago.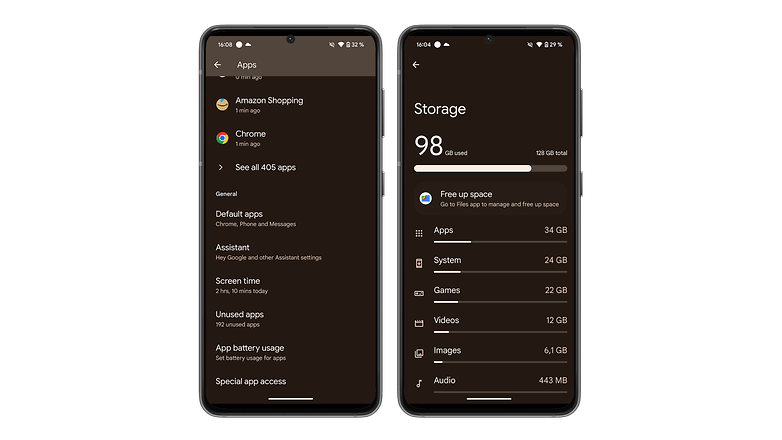 I have so many shopping list apps on my phone alone that I could make my own list out of them. Honestly, if I were to drop four of those five or six list apps, or just uninstall 20 casual games, I wouldn't miss them one bit. Hence, I want to discourage you from taking all your old app junk with you to the new phone. It is not just about looks, but also simply about space.
Many new smartphones don't have a slot to store a microSD card. It then makes sense not to use all my 34 GB of apps to flood my new smartphone. By the way, please keep in mind that your OS also consumes precious storage space right from the start. I have no clue when my Android grew to a dinky 24 GB.
The fact is that freshly installed systems are not only smaller, but also faster. So, try to get rid of unnecessary system ballast, and not migrate the numerous unused apps in the first place. Install only the essentials such as contacts and email accounts with you. A faster smartphone and more storage space are your reward.
Speaking of storage space, experience has shown that one of the biggest memory guzzlers is the folder filled with photos and videos. You should also consider this when you migrate to a new device.
Does every photo really have to be on your phone? Isn't it enough to move your precious collection of thousands of bad memes for every situation to the cloud? Personally, I use Google Photos, where I pay a negligible $24 a year for my Google One subscription and get 100 GB of storage in return.
Whether it's Google, iCloud, Dropbox, OneDrive, or something else, you might just have to admit that your work is in good hands there because you're not constantly watching 4 GB of blurry concert videos.
Conclusion
There are two enemies standing between you and a brand-new phone that actually feels brand new: One is the voice inside you that tells you that you really need to have all 300 apps, 30 of which place funny filters over your photos. The other enemy is convenience because what I'm suggesting to you may consume hours of your time.
One thing is for sure: I know that the next time I switch smartphones, I'll let my inner Marie Kondō run wild and be rewarded with a phone that feels fresh from the front all the way to the back. In a pinch, all my backed-up photos and apps that were left behind are just a tap away.
What do you think? Are you open to and comfortable with this idea? Or do you think I'm crazy? Feel free to share your thoughts in the comments, but please, if you disagree, be kind with your words!