Why do manufacturers take so long with Nougat updates?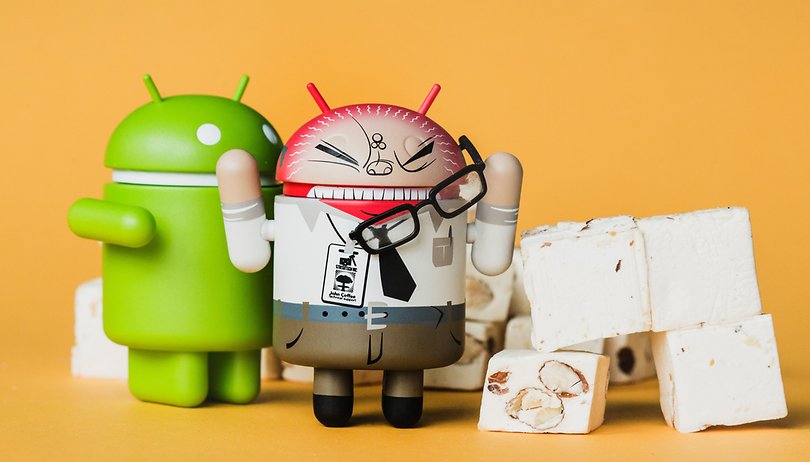 Android Nougat had the longest beta phase period to date. Android Nougat was released earlier in the year than any other version before it. Release by many manufacturers is still dragging, and updates are constantly being pulled back. What is going on with the Android updates, and is Google shouldering responsibility for it?
Android users are probably wondering what is really going on with Google and the manufacturers: the update to Android Nougat is quite sluggish, and it almost seems to be moving forward more slowly than with previous platform updates. Android updates are already lampooned with parodies.
Do Android updates dream of non-existent sheep? 🤔

— not Jony Ive (@JonyIveParody) 23. Januar 2017
Android Nougat: a strong start
Everything had started very well with Nougat: the developer preview was released in March 2016, a longer beta period followed and the final release was on August 22nd – earlier in the year than any other (Jelly Bean 4.1 or 4.3, are the only others to come to mind). Otherwise, since Android 4.0 in 2011, release dates have typically come later, in October or November.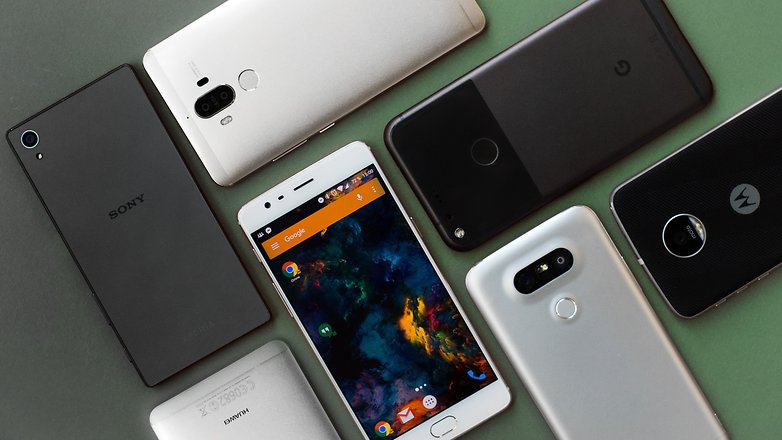 While the first smartphone with Nougat was presented shortly after the IFA – the LG V20 – it has remained strangely quiet since then. At least the top smartphones of 2016 have by now mostly received the update, as it has been five months since Nougat appeared. The following table summarizes the state of affairs for the important top phones from 2016:
The list does not claim to be exhaustive and, when possible, takes into account the OTA release for all users. (Does the list lack an important top smartphone from 2016? Write to us in the comments. Thanks!)
Nougat updates with glitches…
Nevertheless, a surprisingly high number of manufacturers had problems with the update and had to quickly pull it back. Google itself let the Nexus 6 lag behind. Nvidia announced the Nougat update as an Experience Upgrade 5.0 for Shield TV (2015), but it was delivered a good week later – and instead as release 5.0.2. Apparently, it was necessary to quickly fix a bug.
With Sony, it also didn't go quite as planned: the Z5 series should have received the update, but Sony had to withdraw it at short notice, apparently because errors had occurred. These were updates that were intended for the predecessor generation of the 2016 series.
We're still working on the inconsistencies in Nougat for Z5, Z3+ and Z4 Tablet - priority is user experience. Will re-commence rollout ASAP.

— Sony Xperia News (@SonyMobileNews) 23. Januar 2017
The same fate also hit HTC, whose Nougat update for the 10 should have already appeared in 2016. Just a few days ago, we were informed that it was really going to move forward. ZTE had to move the Axon 7 release once again because of the Nougat software, since they were not satisfied with the quality of the software.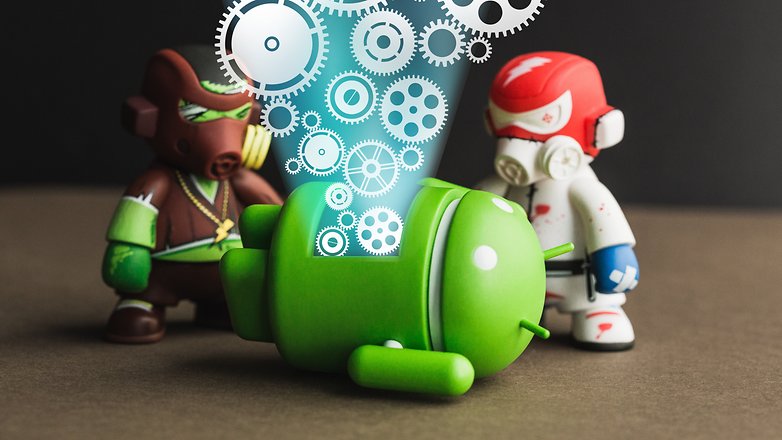 …and Nougat updates limp along
Samsung did not get the Nougat update with the S7 any faster than they got the Marshmallow update with the Galaxy S6. And this happened even though the Nougat source code has actually been available longer for manufacturers. Because of this, Samsung Galaxy S7 owners were given some new features as a small consolation for the long wait.
HTC, on the other hand, has not been able to take advantage of the Nougat update for the HTC 10 within roughly the same timeframe as the Marshmallow update for the M9 a year earlier, and has needed two months longer for the Nougat update.
Nougat is a problematic update
The Nougat update has also not happened without snags. Sony is good example, but there are many other victims. For the Xperia Z3, Sony had even released the Developer Preview for Android Nougat. But the last Nougat beta did not appear. The puzzle's solution: only shortly before the appearance date, Google added a demand for support for OpenGL 3.1, with which many older graphics chips can't handle well. Even a driver update is not sufficient, because it is about newer hardware. So Sony (and the entire industry) had to do without official updates for hardware with the Snapdragon 800/801 (plus many other chips are also affected). Another prominent victim is the OnePlus X, which could not get Nougat because of this particular Google decision, even though it was on the market for less than one year.
Through Custom ROM, Nougat is still possible for these smartphones, as the programmers can work around a problem – but in a way, that makes an official update impossible. Therefore, for many older Snapdragon 800 smartphones, there's an update for Nougat, just not an official one. A good starting point for this was CyanogenMod, now Lineage OS. Curiously, the first nightly builds of Nougat with CyanogenMod were quite stable.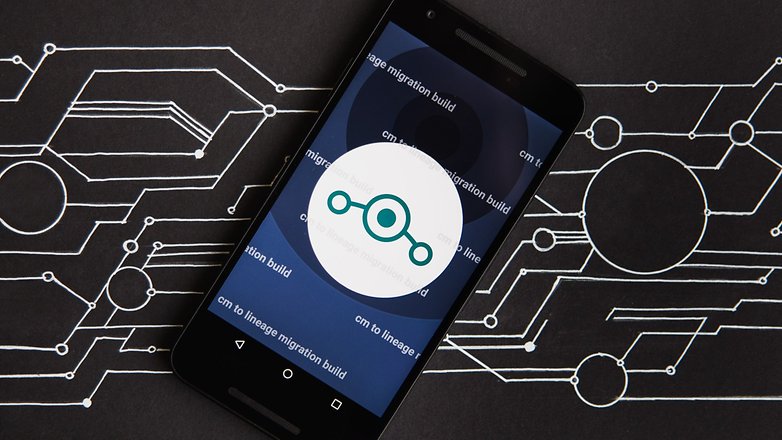 What's so problematic about Nougat?
It remains unclear why the Nougat update caused so many problems. There are actually not many visible changes, so the responsibility must lie elsewhere. In the depths of the system, there are some changes that may pose problems for manufacturers. In particular, with regard to memory management, Google has made significant adjustments and new security guidelines around system libraries that may be responsible for delays. However, this has not been conclusively clarified.
Despite more stringent security measures, however, manufacturers should have the necessary structures to enable rapid development of the software. Google itself even spoke of a specific recognized problem with the Nexus 6 – a delay for the Nougat 7.1.1 update that took almost a month.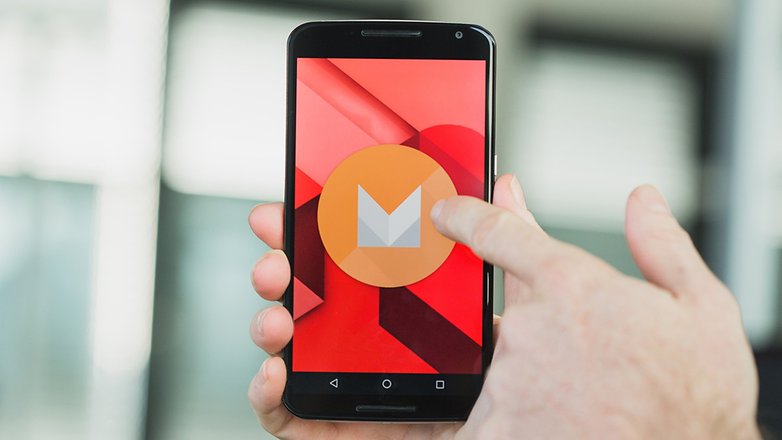 Google is part of the problem
The versioning of Android, which now follows the schema x.y.z. (for example, 7.1.2) with Nougat, seems downright absurd: on the one hand, we have the main version, x, from Android, which is currently the 7 – Google wants to release a new main version once per year. There is the subversion, y, the newest of which was released in November and is the 1 – and a mini-feature upgrade is supposed to happen roughly quarterly. And there are other maintenance versions, currently it's the 1, but the 2 is already in the beta phase. Thus, the current Android is 7.1.1. Additionally, there still are, of course, the security patches, which will be offered in certain months – but the exact date is up in the air. Four features in total, therefore, describe whether the Android software is up-to-date or not, if you include the security patches. After all, there are security patches for all relevant Android versions since Android 4.4 – so they can be implemented independently of the version number.
If you want to have it exactly correct, you can also use the API level, which is always increased by one when a new (sub) version appears. Android 7.0 has the number 24, Android 7.1 has 25. The API level is mainly intended for app developers, because there's not much interest in the bug fix releases (the z in x.y.z above).
Even further fragmentation: Google has reserved the 7.1.2 update for the Nexus 6 and the Nexus 9 – it should actually be only a bug fix release, and so it won't bring any new features. So, even within a subversion some fragmentation is possible – here, however, it's caused by Google's own limited update guarantee.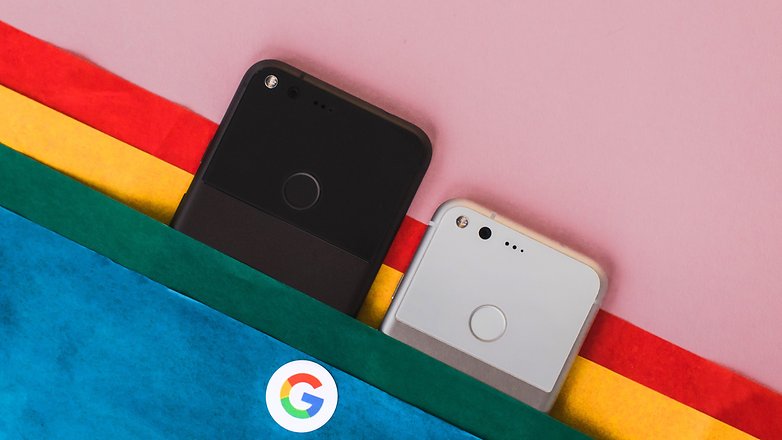 How current is a new Android, really?
Speaking of the Galaxy S7, which recently received Android 7.0, it can be said that it's up-to-date, but not totally: the main version is current, but not the subversion. The security patch is indicated as January 2017, but it will soon be replaced by February's. Is this completely confusing? The same calculation can be found on almost all current smartphones, be it from Sony, HTC, or elsewhere: only Google's Pixel and Nexus smartphones are under optimal conditions to get the most up-to-date version possible – in the sense of the four-part Android version.
Actually, it's a nuisance that Google is not happy with the version fragmentation of Android and is looking for ways to improve the situation – even a public complaints list was already mentioned. Looking at the new release in practice, however, it's hard to believe that. The Nougat code came too late to equip the XZ with Nougat this time, Sony told us. Apparently, the August release was a rather last-minute decision, which caught some manufacturers at a bad time.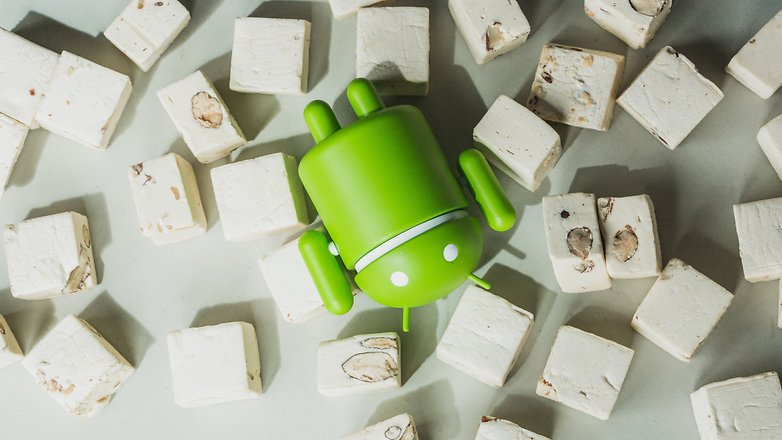 Many manufacturers have been faced with the problem that while they were in mid-development of 7.0 updates, Android 7.1 suddenly appeared.
It seems laudable that Google offers more feature updates for Android; however, together with the security patches, this approach makes it more difficult to quickly develop Android updates. If you'd like to put out a system update, you then must drop it when a new release happens simultaneously, because the new is not so new and is now outdated.
With Nougat, Google has disturbed the update plans of the manufacturers
Google is not responsible for the slow software development of the manufacturers. However, the company could create an environment that actually enables rapid updates. With Android 7.0 Nougat, Google has just shown how to get the whole industry in a mess. Even core Nougat features (like seamless updates) are no longer part of the first release, but are part of the feature upgrades in 7.1. The premature Nougat release has mainly caused problems and solved none.
If Google really wants to implement fast Android updates, the variety has to be reduced during the year. Why not a main release, as has been the tradition since 2011, as well as the monthly security updates and quarterly bugfix releases without big new features – that would be simple enough for vendors, and would probably provide for more stringent update development and faster release cycles. New features for the launcher, Google search, and whatever other systems should be distributed across the Play Store and thus be removed from the typical release cycle.
With regards to Android Nougat, this would mean that Android 7.1 is actually the standard that Android Nougat should have had from the beginning. But it first appeared as an update to Android 7.0 instead.
What do you think of the current situation with Android? Does the versioning scheme work for you, or should Google go with a simple "1, 2, 3" pattern (as with iOS)? Or are you completely happy with the fast delivery of updates? Discuss it with us in the comments!