PowerRoam 2200: Ugreen's Most Powerful Power Station Now with a $400 Discount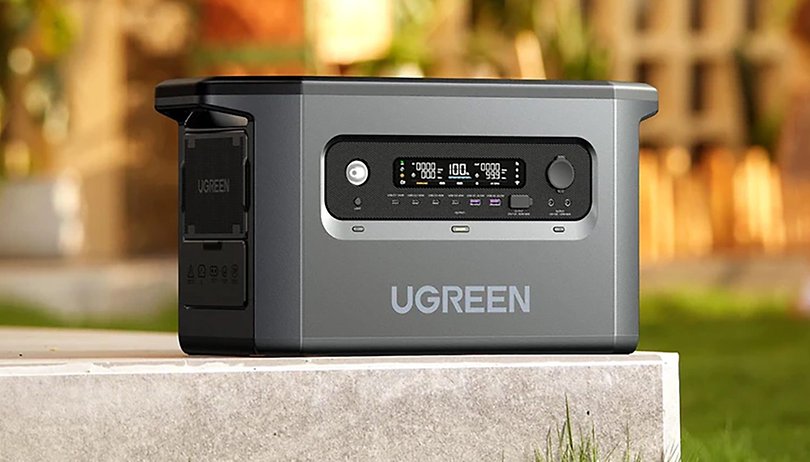 The Chinese manufacturer Ugreen, which specializes in power and charging devices, has now presented us with its most powerful and fastest power station to date. The Ugreen PowerRoam 2200 is able to completely charge 2,048 Wh LiFePO4 batteries to 100 percent within 1.5 hours. For the sales launch, the company is offering a discount of $400!
Ugreen PowerRoam 2200 cheaper at the sales launch
Ugreen has officially launched the Ugreen PowerRoam 2200 today alongside several other portable power stations. With a capacity of 2,048 Wh, this is the most powerful solar generator in the Ugreen portfolio.
The recommended retail price is $1,999, and the manufacturer is offering you an unbeatable deal at the start of sales until October 31, 2023: You'll get a $400 discount, which brings the price down to $1,599. Remember to opt-in for a $400 off voucher before adding it to your Amazon cart.
The special feature of the Ugreen PowerRoam 2200 power station is the PowerZip technology used, which ensures a charge from 0 to 80 percent within 50 minutes. Ugreen uses long-life LiFePO4 batteries for its solar generator, which are said to offer up to 80 percent capacity even after 3,000 charge cycles.
The maximum output power is 2,300 W. U-Turbo technology can be used to increase this to 3,500 W for short periods, for example to compensate for tool start-up currents.
14 connections, including an Anderson connection
Equipped with 14 ports, the Ugreen PowerRoam 2200 can be expanded from the 2 kWh base capacity to 12 kWh if desired. In addition to various USB ports, there is also a standardized Anderson port for mobile charging using solar panels (for buying advice).
The latest Ugreen power plant can also be tamed with the Ugreen app, which informs about the current charging and discharging power or the charging status. You can also activate the sleep or power-saving mode and a parental lock here.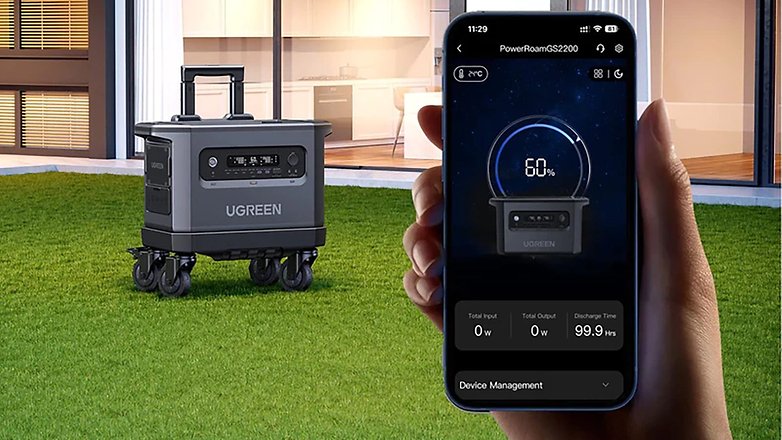 If you don't want to carry the power station, which weighs almost 25 kg, you can order the optional polybutylene trolley to ensure easy mobility.
So, who of you already has a power station at home—and if so, what do you use it for? Feel free to write us your experiences with power stations in the comments below.