"Should I Buy Now or Wait for the Samsung Galaxy S3?"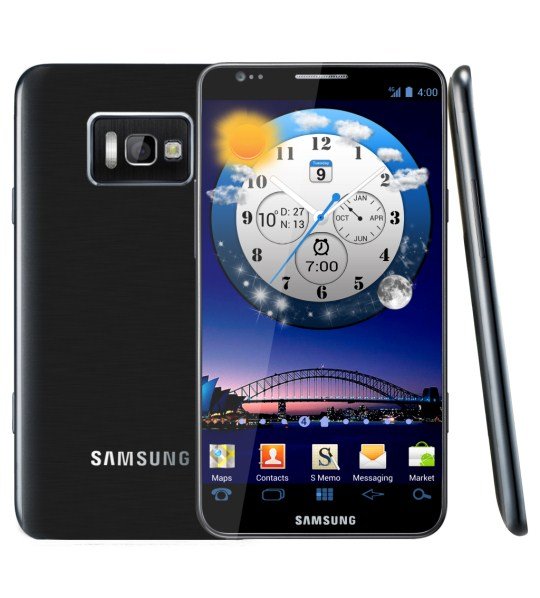 If you're like me, you're the kind of person who doesn't mind waiting a while for the right one to come along, whether it's a job, significant other...or smartphone. I was hoping that seeing the roster of new phones at Mobile World Congress would help me make a decision about whether to buy a new phone today or wait around for a better one to come along – like, say, the Samsung Galaxy S3. Now that the convention has drawn to a close, I find myself stuck right back where I was; not sure whether to buy now or wait for Samsung's newest superphone. Here are the options I see before me (and I bet a lot of you can relate).
Option 1: Buy a New or Used Phone Now, On or Off Contract
There are a lot of great phones out there, and my initial impulse is to go with a Samsung Galaxy Nexus, just because I've tested it, and I love it. But I also wouldn't mind a Samsung Galaxy S2, either, especially at a discount. There are plenty of used Galaxy Nexuses floating around Amazon but SGS2 phones are even cheaper (-$100). But the fact that the SGS2 is STILL waiting for an ICS update is a major annoyance. I wouldn't really consider buying a Motorola RAZR or HTC Rezound as I hate both Motoblur and boring HTC designs. Actually, I wouldn't even root a RAZR because I just don't find it to be an attractive model. The Note is another option; I've always had a thing for the Note. But then I'd be stuck with AT&T.
Option 2: Wait a Bit for a Brand New, Just-Announced Phone to Make it to Carriers
So far, it's looking like the HTC One S, V, and X may be among the first to arrive on shelves, if initial buzz is any indication. Sony's Xperia S should be making it to carriers, soon as well. If I were choosing between these models, I would definitely choose the one of the HTC's new models since they're running Ice Cream Sandwich. The One X looks especially impressive with its quad-core Tegra 3 processor.
Of course, there are also a few very attractive Huawei phones, like the Honor and Ascend, which offer dual and quad-core power, respectively, at perhaps lower prices (though no one knows for sure yet). These are all wild cards; I could wait and see but I'd need a lot of patience, for sure.
Option 3: Wait for the Samsung Galaxy S3
To me, this is the tastiest option – even if it means slogging through a few more months with a phone I'd like to dump. The Samsung Galaxy S3 may or may not be launching next month, but even if it takes a few more months to get here, Samsung has promised a shorter time span between the day the phone is announced and the day it becomes commercially available. The phone could get expensive, even on contract, but I doubt it'll cost more $300. It will certainly blow away the competition, that I am sure. Even if it boasts the same credentials as HTC's One X, it'll likely be slimmer and sleeker. Basically, I think it would be worth the wait, but I wonder if I'll be able to hold out that long. If I can't, I suppose I could always just get a Nexus and re-sell it.
Are you waiting for the Samsung Galaxy S3? Let us know below!