LG G3 Stylus release date, news, specs, and rumors [updated: official announcement!]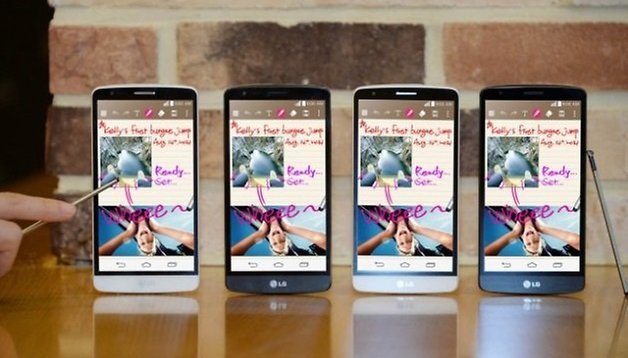 LG has "leaked" a rather special version of the LG G3 at the end of a promotional video: the LG G3 Stylus, which at a glance appears to be a competitor to the upcoming Samsung Galaxy Note 4, although the latest rumors about the device temper that impression. Here's everything we know now about the G3 Stylus. Update: LG has just officially announced the LG G3 Stylus. Check out the updated specs table and "release date and price" section.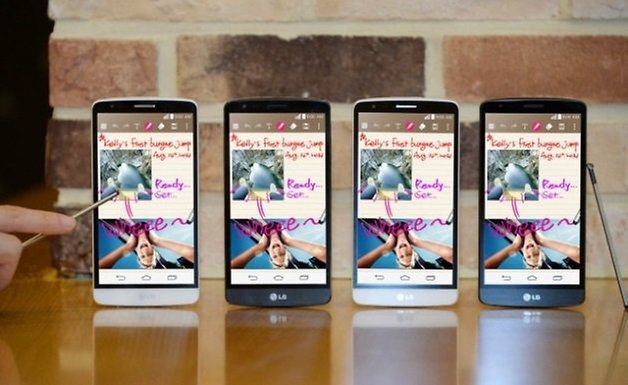 LG is already in direct competition with Samsung with its G3, which equals or exceeds the Galaxy S5 in several areas, notably in screen size and definition, which is 5.5 inches at 2,560 x 1,440 pixels (2K). When we saw the LG G3 equipped with a stylus, our first thought was: is this a competitor to the Galaxy Note 4?
According to the latest rumors, the G3 Stylus does not appear to be in the same category as the (yet to be announced) Note 4. GSMArena has published a list of features that are well below what is expected of the Note 4, and even below those of the G3. Its screen in particular has received a serious downgrade in resolution.
Specifications: LG G3 vs LG G3 Stylus
| | | |
| --- | --- | --- |
| | LG G3 | LG G3 Stylus |
| SYSTEM | Android 4.4.2 KitKat | Android 4.4.2 KitKat |
| SCREEN | 5.5 inches, IPS, QHD (2,560 x 1,440 pixels, 534 ppi) | 5.5-inch QHD display, 960 x 540 pixels |
| PROCESSOR | Qualcomm Snapdragon 801, 2.5 GHz, quad-core | 1.3 GHz, quad-core |
| RAM | 2 GB (16 GB version) or 3 GB (32 GB version) | 1 GB |
| INTERNAL MEMORY | 16/32 GB (+ microSD up to 2TB) | 8 GB (+microSD slot) |
| BATTERY | 3,000 mAh (removable) | 3,000 mAh |
| CAMERA | 13 MP, OIS with laser autofocus (rear), 2.1 MP (front) | 13 MP (rear), 1.3 MP (front) |
| CONNECTIVITY | GSM / HSDPA / LTE, WLAN 802.11 a/b/g/n, Bluetooth 4.0, NFC, USB 2.0 | 4G LTE |
| DIMENSIONS | 146.3 x 74.6 x 8.9 mm | - |
| WEIGHT | 149 grams | - |
So, with these rumored specs the G3 Stylus is unlikely to be a direct competitor to the Galaxy Note 4, which is expected to be a high-end product. Instead, it looks like the LG G3 Stylus will be a mid-range phablet with a pen, and not something current users of the original LG G3 will consider upgrading (or downgrading) to.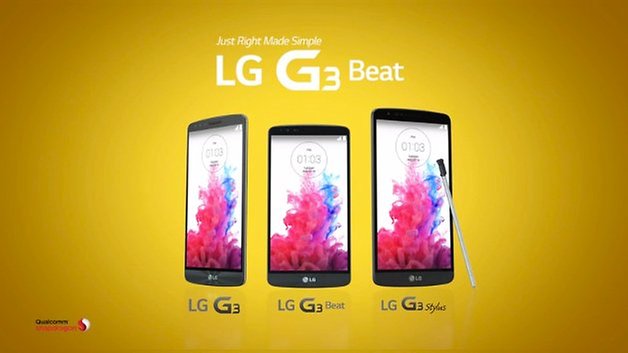 Release date & price
The LG G3 Stylus will undoubtedly be priced lower than the original G3. While the standard G3 lacks a stylus, it is superior in almost every other way. We presume the G3 Stylus will also come in at a lower price than that of the Note 4, too. The G3 Stylus will be announced at the IFA 2014 conference, which begins on September 5.
Update: The G3 Stylus is set to launch in Brazil with Asia, the Middle East, and Africa to follow, but no official release date has been set. LG CEO Dr. Jong-Seok Park has said that it will have an "exceptional price that can't be beat," though we will have to wait a little longer to discover what that exactly is.
Given the downgraded specs, and focus on emerging markets, we do expect the LG G3 to come with a reasonable price tag, but we're still unsure as to whether it will see an official release in the US any time soon. We'll have more news from the IFA conference when it begins next week.
What do you think of the LG G3 Stylus so far?