Where's my phone? How to locate your lost (or stolen) smartphone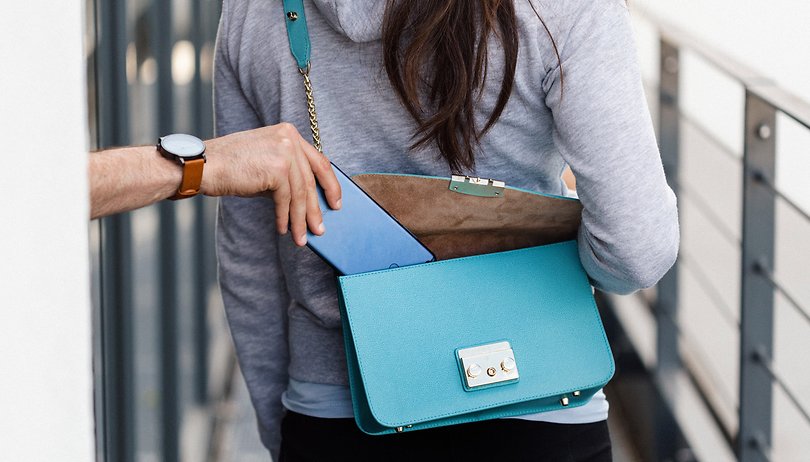 Have you ever left your phone somewhere and just couldn't find it again? There are quite a few ways you can locate lost or stolen smartphones. If you are able to locate the phone remotely, you can ensure that you make life difficult for any thieves who may want to access your data. Here, we give you some tips on how to protect your data and recover your device.
Losing your smartphone or having it stolen can cause you a lot of anguish and frustration. Not only have you lost an expensive device, but you've also lost a lot of private data, contacts, pictures and files along with it! There are ways you can mitigate the damage of losing your device or having it stolen and perhaps even reunite you with your smartphone.
Jump to a section:
Tricks of the trade
It's often quite easy for thieves to get access to your smartphone. When you're in a restaurant, it's too often that a phone is just left sitting on a table. Walking down the street or traveling on public transport, many people casually hold it in one hand. Whether it's Internet browsing, Facebook, Twitter or calls - thieves can easily take advantage of these situations. Also, it's important to keep your guard up when you're out having fun. According to a report about smartphone theft in the US by Lookout, 16% of phones get stolen in a restaurant and 11% at bar or nightclub.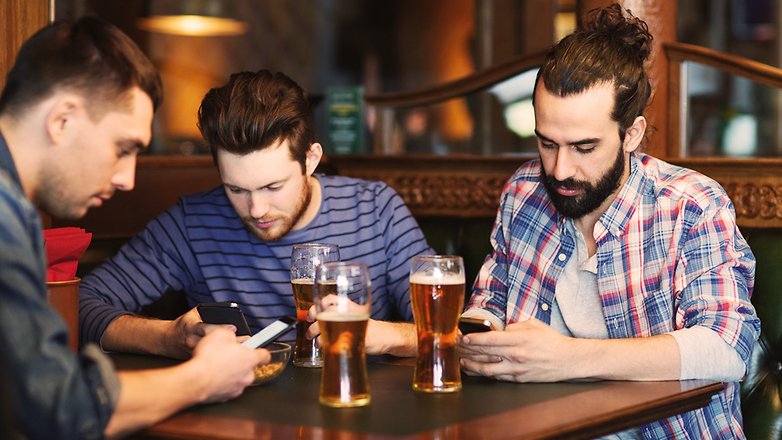 One popular trick is people coming up to you with a note: "I am deaf and homeless, could I please have some spare change for a cup of coffee." For a fleeting moment, your smartphone, which you had left on the table next to your beer, is covered by the piece of paper. As you go to reach for your wallet, the thief will swiftly remove your smartphone from the table. As a result, the thief pockets both your spare change and your phone. A similar trick can also be done with a newspaper, as this is also effective in concealing thieves' sticky fingers.
One other trick is the quick grip. The closing subway door is always an excellent opportunity for thieves. They reach for the device, either from the outside through the closing doors or they manage to take it from your hands just as the doors are about to shut. Either way, this method ensures that you won't be able to chase after them.
When you're walking in the street, you can protect yourself by simply holding on to your phone while you are talking, and ensuring that you are as close as possible to a building or a wall.
Preventing smartphone theft
Backup data regularly
As a general rule, you should not keep any pictures or personal data exclusively on your smartphone. Contacts, pictures and much more can be backed up in the cloud. Google and others offer cloud backups and storage for free, and you can set them to sync automatically. Normally, this automatic backup should start when you set up your smartphone, but don't forget to double check in Settings -> Accounts -> Google -> [Account] -> Sync and Backup.
Make it difficult for thieves
Lock your screen with a PIN, password or pattern code. On more modern phones, you can also use a fingerprint or facial scan to lock your device. Be careful, as these are not always as secure as a PIN or password. Specify in the settings that the code must be entered when the device is switched on to decrypt the internal memory so that only you can access it. In this case, if the phone is stolen, the thief can't get to your data.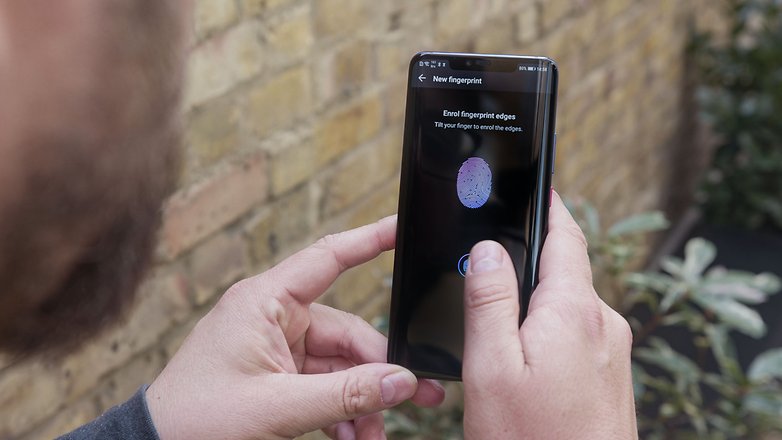 Use a Google account so you can make sure that if your phone is reset by the thief, he or she cannot reactivate the phone without knowing your Google account. This makes the phone totally worthless to the thief. It works to prevent thefts, too. According to a Reuters report, a comparable functionality had already demonstrably reduced the number of reported thefts of iPhones.
Find your smartphone
Record the 15-digit IMEI number of your phone, know the brand and the model and write down the customer service hotline number for your carrier. With this info, it's easier to report your phone as stolen and lock the SIM card.
If the SIM card is removed but the smartphone has not yet been switched off, it can still be found via the IMEI. You can read the IMEI by typing *#06# into the phone/dialer app. Among other things, mobile phone insurance companies can help in these types of situations.
Android device manager finds your smartphone
With Android Device Manager, you can have your smartphone ring at maximum volume so you can quickly find a misplaced cell phone. If it is somewhere else, you can locate it in real time via GPS. However, the stolen or lost smartphone must be switched on and connected to the Internet. If the thief removes the SIM card and disconnects from mobile data, switches off the Wi-Fi or powers down the phone, this is sadly no longer possible.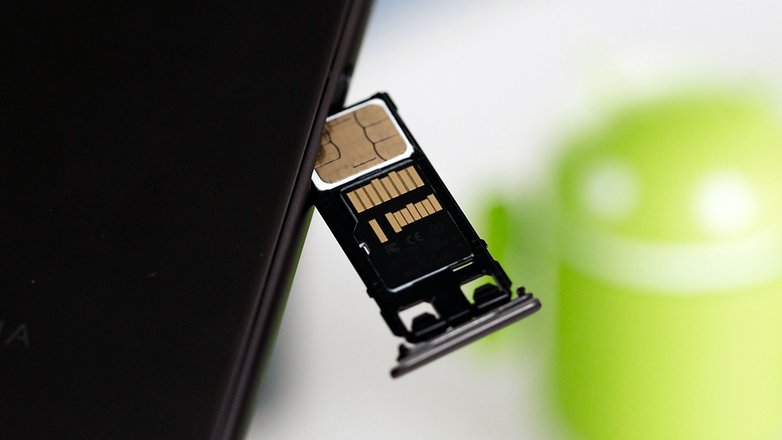 You can also use the Device Manager to display a message so the person who finds it knows how to contact you. It's also possible to remotely wipe all data on the device.
The great weakness of the Device Manager is that your smartphone must be connected to the Internet for its remote features to work. In addition, you have to log on to a computer with the same Google account as your smartphone. If you use two-step verification, you'll need a method other than your phone to verify your identity and log in to the PC. This can be problematic.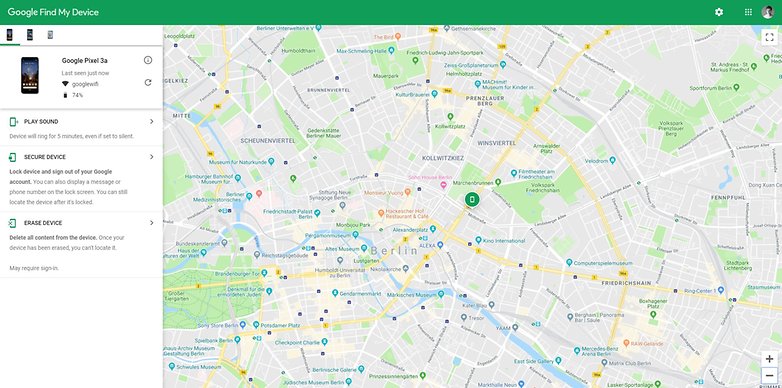 Log into the Android Device Manager's web interface with your Google credentials to locate, secure or remotely wipe your (stolen) devices. To see if this is installed and activated on your phone, open your Android device's settings and go to Security -> Device administrators. You should see Android Device Manager listed there. Activate it so you have control over your phone remotely in case something bad should happen to it.
Manufacturers and third-party apps offer similar services. Samsung has Find my Mobile, Motorola has Motorola Device Manager and Sony has myXperia for its devices. This is a good secondary option if you do not have a Google account or can't access it for some reason.
The Play Store includes many third-party apps like Avast, Lost Android or Where's My Droid. Some of them, like Cerberus, also communicate via text message with your smartphone. So you can also send commands to your smartphone without an Internet connection as long as the device is switched on and the SIM card is inserted. In addition, apps block thieves from turning off the unlocked smartphone, which can help you or the police in locating it.
Do you have any tips for recovering a lost or stolen phone? Let us know in the comments.