How to activate Xiaomi Super Wallpapers with or without MIUI
Update:

Now with Super Saturn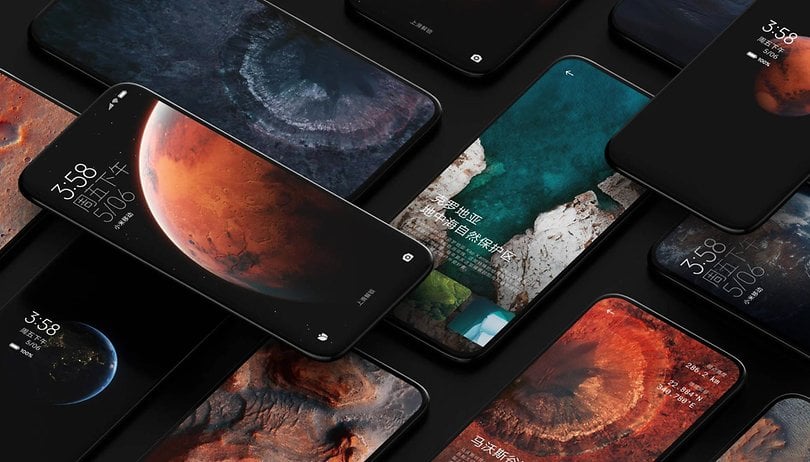 Xiaomi's Super Wallpaper are animated wallpapers or "live wallpapers" in MIUI, they make spectacular zooms on planets or landscapes when you unlock your Xiaomi smartphone and are very popular. But with this very simple method, you can install Super Wallpaper for free on any Android smartphone.
Under MIUI 13, the latest version of Xiaomi's Android overlay, there are 5 default Super Wallpapers and you can install all of them by downloading their APK on your Samsung, Oppo, OnePlus, Sony, or other smartphones.
Jump to:
Download the Super Wallpapers APK installer
Start by downloading the Super Wallpaper APK from one of the recognized platforms (APKMirror, APKPure, or other) that you trust. Choose the latest version to be sure to have all of the available Super Wallpapers.
There are currently several versions but the most complete and secure are those of an indie developer called linuxct. He offers two of them, Super Earth and Super Mars, but each one contains several wallpapers. So it will always be the same image that is displayed on your lock screen, either the Earth or Mars.
But you can change the wallpaper displayed when you unlock your smartphone and the Super Wallpaper zoom takes place. linuxct also continues to update its APKs with menus to change the type of wallpaper displayed, for example:
Apply Super Wallpapers via Google Wallpaper
Once the APKs are downloaded and installed, you can set the Super Wallpaper as wallpaper directly via the settings of your smartphone, like a classic live wallpaper. But not all overlay devices allow it. Personally, I did the test on a OnePlus 10 Pro under OxygenOS 12.1 and I had to go through Google Wallpapers.
If your smartphone doesn't allow you to set up Xiaomi's Super Wallpaper directly, you will have to use the free Google Wallpapers app.
Open Google Wallpapers.
Scroll down and tap on Animated Wallpapers.
Apply the Super Wallpaper of your choice, Super Earth, Super Mars, or Faraway Rings (Super Saturn).
Below is a preview of what the animations for Super Earth and Super Mars look like:
And the Faraway Rings (Super Saturn) super wallpaper:
Changing the Super Wallpaper
As explained above, the developer linuxct offers APK applications for his Super Wallpapers port. As in a classic application, you can change the wallpaper displayed on your home screen, once your smartphone is unlocked. It's very nice and it allows you to change the atmosphere a bit.
You just have to switch between the available versions, Super Earth, Super Mars, or Faraway Rings, from Google Wallpapers, and then access the corresponding application to choose from one of the 5 available wallpapers.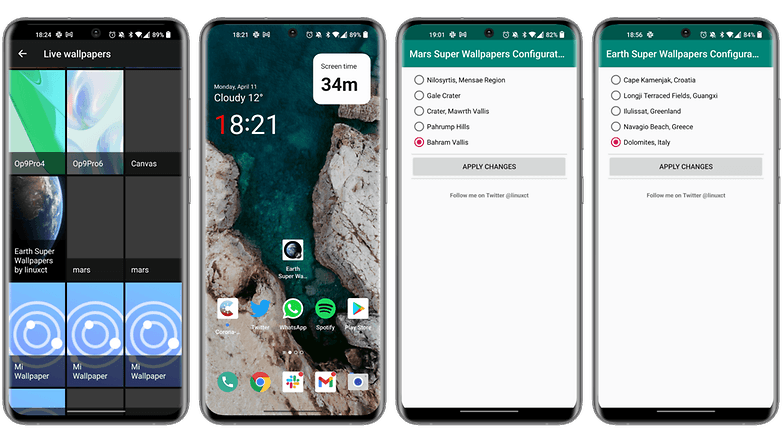 Super Wallpapers by Xiaomi: Which smartphones are compatible?
It is not enough to have a Xiaomi smartphone running MIUI 13 to have the Super Wallpapers by default. Indeed, Xiaomi explained that only its smartphones with high-end Snapdragon chips, so its flagships smartphones, offer Super Wallpapers by default.
With the trick I just presented, Super Wallpapers should work on almost all smartphones running at least Android 8.1 Oreo. But beware of your battery life because this feature is quite power-hungry and can also, on entry-level or low mid-range smartphones, cause performance slowdowns.
What do you think about this short tutorial? Did you encounter any problems with any of the steps described in this guide? Feel free to give me feedback in the comments!
---
Article updated in October 2022 with a link to the Super Saturn (Faraway Rings) super wallpaper.