Honor 90 Review: When Mid-range Feels Like Premium!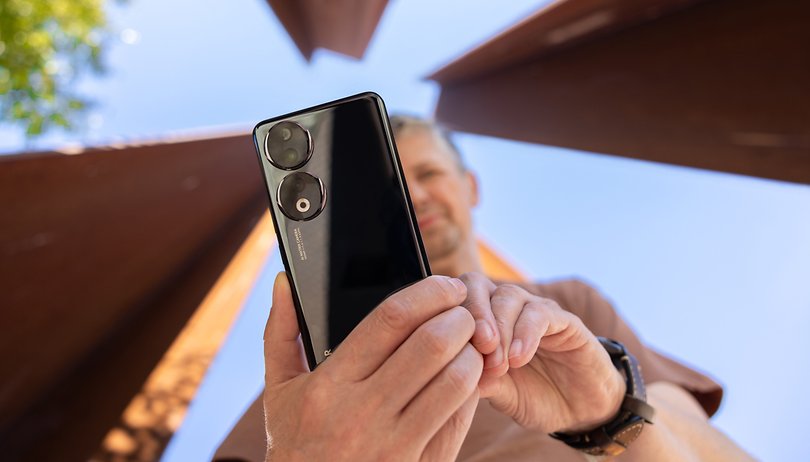 The Honor 90 is "only" a mid-range smartphone, but those who have held the device in their hands (or looked at the memory configuration) might think differently. We took a closer look at the Chinese Android smartphone with 12 GB of RAM and 512 GB of internal storage.
Good
Very high quality feel

Premium workmanship

Outstanding display

200 MP camera

Optional fast charging
Bad
Missing optical image stabilization

No 66 W power adapter included

No microSD card support

No stereo speakers

Poor battery life

Fingerprint magnet

No IP certification

No wireless charging

No headphone jack
In a nutshell
Reading the technical specs of the Honor 90 and holding the Android smartphone in our hands gives us a certain premium feeling. Even turning on the bright and high-contrast AMOLED display still leaves us with the good faith that we are holding a very special device in our hands.
Are you waiting for the catch? Here it is: Despite good photo results of the 200 MP main camera during the day and at night, we do not have optical image stabilization, which we would have expected in this price range. It is also incomprehensible why we are not treated to the 66-watt power supply when we buy the device and why only one speaker is installed.
The Snapdragon 7 Gen 1? Well, even with the so-called "Accelerated Edition", which just overclocks the prime core by 0.1 GHz, is not a brilliant performance from Samsung Foundry. The second generation, which was again manufactured by TSMC (Taiwan Semiconductor Manufacturing Company), is almost twice as fast!
To do justice to the short conclusion: The Honor 90 is just a slightly better mid-range, which is worth considering for a price under 500 Euros (approx. 540 USD). As usual, Honor phones are not available for sale officially in the US but it is possible to buy the phone through third-party importers.
Honor 90: Buy
The Honor 90 has been on sale outside of China since July 14, 2023. It is available in the colors Diamond Silver, Midnight Black, Emerald Green and Peacock Blue. In Europe, the device is only offered by Honor in the configuration with 12 GB of RAM and 512 GB of storage. An optional expansion via a micro-SD memory card is not available.
In the EU, Honor calls for a recommended retail price (MSRP) of 599.90 Euros. However, it has never been sold at this price. During the pre-order phase from July 6 to July 13, there was a discount of 15 percent, which reduced the final price to 509.91 Euros. If you now look at the Honor European homepage, the Chinese company grants you a flat discount of 100 Euros.
However, I would like to point out: Although the permanently installed 5,000 mAh battery can be charged correspondingly fast with a Huawei SuperCharge power adapter with 66 W, no charger is included in the box. Only a USB Type-C cable is included.
Honor 90 design and build quality
The Honor 90 felt more premium in the hand from the first moment than it actually is. That sounds a bit negative, but it is not meant that way. Our short summary has already revealed it: It is merely a slightly better mid-range smartphone, although the haptics, display, and 200 MP main camera want to disguise that.
---
Pros:
Quad-curved display.
Very high-quality haptics.
Well balanced.
Cons:
Glass back is a fingerprint magnet.
No IP certification.
No headphone jack.
Measuring 161.9 x 74.1 x 7.8 mm and weighing 183 g, the Honor 90 has its power and standby buttons, as well as the volume rocker above them, positioned in just the right place on the right side. The pressure point is again unique in a way and underlines this premium feeling, which will happen more often to the owner of the Honor 90.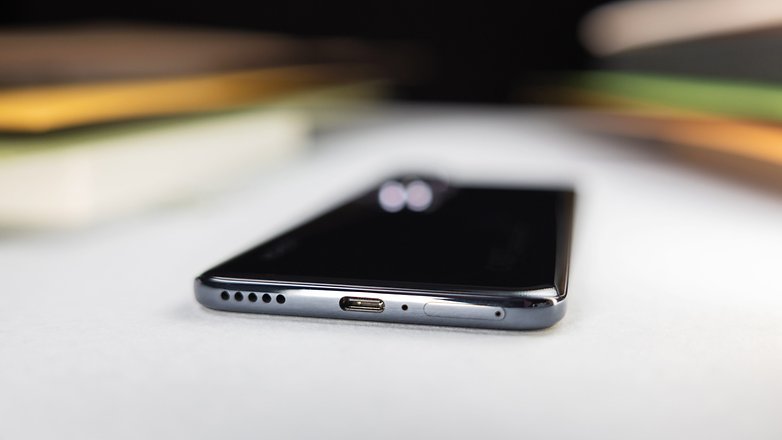 The optical fingerprint sensor is located in the lower area of the display and works reliably and quickly. While a lack of IP certification is still halfway comprehensible in the price range, I absolutely can't understand the fact that Honor only installs one speaker. They should have at least compensated for that with an analog audio jack to bring a certain retro charm into play. But you will not plug your vintage cans to the Honor 90.
The "double ring design" on the back is debatable, just like taste in general. I personally find the fingerprint-friendly glass back unattractive. Probably particularly visible in our black test version (Midnight Black).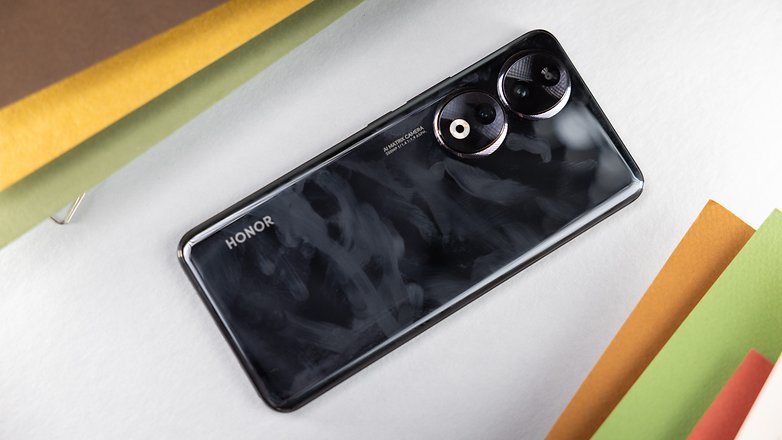 The two camera elements are located vertically on the upper right and look out of the case quite lushly in two planes. Three cameras are housed there—including our 200 MP behemoth—and an LED flash at the very bottom. As compensation for all this, you get that much-cited high-quality feeling again when you turn on the display.
Honor 90 display
I do not want to beat around the bush: The 6.7-inch AMOLED display (2,664 x 1,200 px) is a feast for your eyes. It is slightly rounded on all four sides, which should also appease the curved opponents. The color dynamics, contrast, and viewing angle stability can also simply be rated as excellent. Not for nothing did the experts at DxOMark award the screen 140 points.
---
Pros:
HDR10+ and DCI-P3 color space.
Smooth display (120 Hz).
Vivid color representation.
Sufficiently bright.
Cons:
Some people don't like a curved display.
No LTPO technology.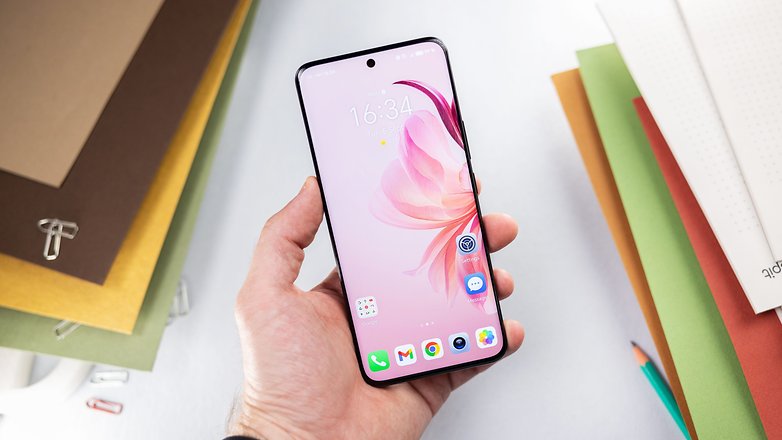 Not that I would necessarily give anything to their verdict, but in this case, it is simply true, the Honor's display leaves nothing to be desired, both in terms of looks and the response of the content to be displayed. If you really wanted to nitpick, you could probably mention the missing LTPO technology, but we cannot remember a mid-range phone with the tech—can you?
For the sake of completeness, we should also mention the bright display with up to 1,600 nits, which will let you work reliably under its direct light even on the last sunny days of this year. There is an always-on display with many themes, a flicker-free certification from TÜV Rheinland, and the probably highest pulse width modulation (PWM) dimming frequency of 3,840 Hz, which is also easy on the eyes.
Honor 90 software
As for the operating system, Honor ships MagicOS version 7.2 into the mid-ranger, which is based on Android 13. The security update is dated August 1, 2023, so it is still okay, although not exemplary. The manufacturer is not competitive in terms of update policy either: Two major Android updates (until Android 15) and four years of security patches are not that great. Especially since the Honor Magic 5 Pro (review) has already proven that one more year each would be quite possible.
Pros:
Good fingerprint and face scan.
MagicOS is appealing.
Individual settings.
Cons:
Weak update policy.
Too much bloatware.
On the subject of security, let me say a word or two about the fingerprint sensor and the face scan: The "Face Recognition" occasionally worked too well for my standards, while the fingerprint scanner under the display glass works quickly and reliably. What exactly do I mean by that? Sometimes when I just wanted to move the smartphone, it ended up unlocking when I didn't want it to.
A look at the built-in app selection shows a big collection of third-party apps. We have slowly gotten used to seeing the Booking.com app. But apps like Facebook, Game of Sultans, Netflix, TikTok, TrainPal, Trip.com, and WPS Office do not necessarily have to be preinstalled. However, everything can be uninstalled.
We liked the many individual design settings, but we probably owe them more to Google and its Android 13.
Honor 90 performance
The Honor 90 is equipped with a Snapdragon 7 Gen 1 from Qualcomm. This is not the standard processor but the so-called "Accelerated Edition". Sounds quite spectacular, but it is rather less so in the end. The whole thing is paired with 12 GB LPDDR5X RAM and 512 GB UFS 4.0 of storage. And that, ladies and gentlemen, is quite an accomplishment. We can also neglect the lack of microSD card support.
Pros:
Memory configuration.
Processor completely sufficient.
No unusual heat development.
Cons:
"Accelerated Edition" has no value.
No microSD card support.
So, while there are no technical objections from my side, I have to briefly come back to the SoC's illustrious name. The SM7450—as it is called—is an octa-core processor manufactured in a 4 nm process with four ARM Cortex-A710 performance cores (max. 2.4 GHz) and four energy-efficient Cortex-A510 cores with a maximum clock rate of 1.8 GHz. Graphics work is handled by the Adreno 644.
So, now everyone buckle up: The "Accelerated Edition" whips one of the performance cores—i.e. the prime core—up by 0.1 GHz. Phew, I'm sure no one will ever notice the difference, but it sounds good. But what does the processor really weigh? As always, the Geekbench 6 and 3DMark benchmark test tells us:
Honor 90
Motorola Razr 40
Realme 11 Pro+
Samsung Galaxy A53
Google Pixel 7
Snapdragon 7 Gen1
"Accelerated Edition"
Snapdragon 7 Gen 1
MediaTek Dimensity 7050
Exynos 1280
Tensor G2
3D Mark Wild Life
3183
2042
2293
2319
6656
3D Mark Wild Life Stress Test
Best loop: 3182
Worst Loop: 3176
Best Loop: 2078
Worst Loop: 2038
Best Loop: 2301
Worst Loop: 2291
Best Loop: 2324
Worst Loop: 2312
Best Loop: 6651
Worst Loop: 4902
Geekbench 6
Single: 819
Multi: 3012
Simple: 793
Multi: 2807
Simple: 837
Multi: 2360
Single: 958
Multi: 2014
Single: 1454
Multi: 3794
Okay, the hard facts then still provide a difference to the regular Snapdragon 7 Gen 1. There won't be any problems in day-to-day use either. However, if you want to gamble demanding games, then the limits are set here. Presumably, the chip would not score that badly in a standalone review. However, I also know the successor, the Snapdragon 7 Gen 2, which delivers scores that are twice too good in almost all areas.
As mentioned before, this has not lost anything in the general rating, but a certain taste remains in the end.
Camera
The 200 MP ISOCELL image sensor from Samsung may not be new but is still impressive and is installed in the Honor 90 for the main camera. Although the company does not want to reveal which of the three HP sensors it is in detail, I would tend to the HP1 since it records photos with an aperture of f/1.9 by default (the HP2 is f/1.7). If it was the more advanced HP3, Honor would have mentioned that for sure.
Pros:
Very good main camera.
Daytime shots succeed as well as ever.
Night shots are actually okay as well.
One of the best front cameras.
Cons:
Camera arrays stick out very far from the case.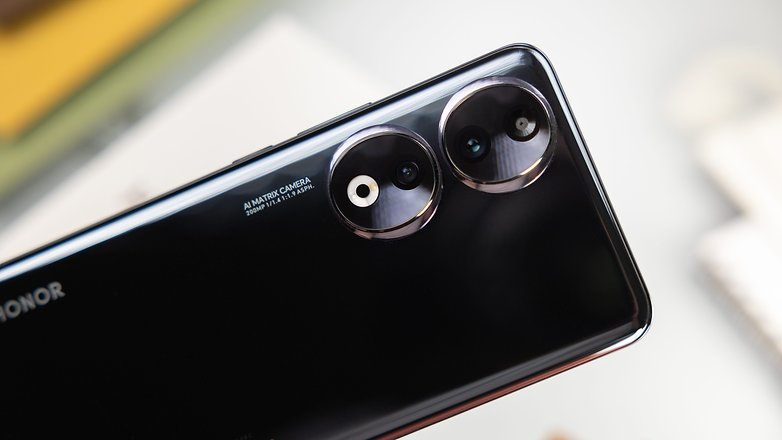 Of course, you can also vary the aperture, as Honor actually celebrates in the "Aperture" mode from f/0.95 to f/16. On top of that, you get a 12-MP ultra-wide-angle camera with an aperture of f/2.2, autofocus, and a slim 112-degree field of view. Instead of the typical 2 MP macro camera, there is a 2 MP depth camera (f/2.4) in the Honor 90, which is mainly responsible for the bokeh effect. And that was a good decision in my opinion—because the "super macro" pictures are quite pleasing, provided you have a steady hand.
Honor generally uses pixel binning down to 12.5 MP in its 200 MP camera. Thus, the pictures in daylight have a high dynamic range and show good detail fidelity and brilliance. The same is true for the night shots, which are usually rather less popular. Not so good in night shots is the ultra-wide-angle lens. It also wants to burn out a bit at the edges in daytime shots, even though the general dynamics and colors are optically almost identical to the main camera.
In return, the camera convinces with very good macro shots, but a bit of patience is required. This is because none of the Honor 90 cameras have optical image stabilization, which I personally find a bit of a shame, although the aforementioned daytime shots turn out very well.
For general completion: The Honor 90 also allows "high-resolution" photos. Then with the available 200 MP, which brings photos with up to 60 MB to light.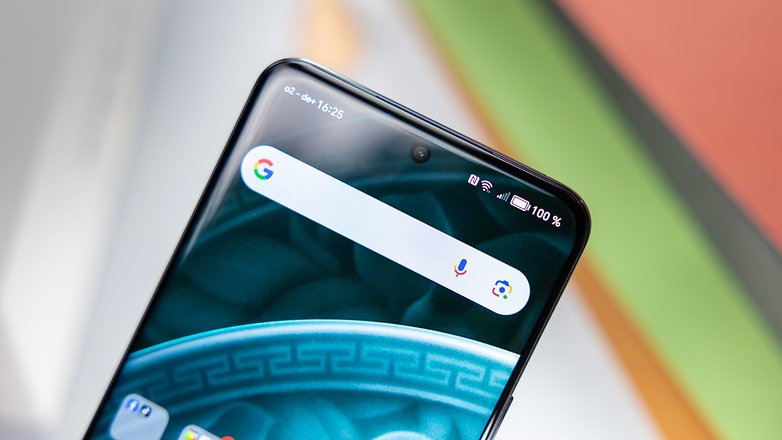 On the front, there is a 50 MP camera in a punch-hole design. However, the images are reduced to 12.5 MP at a maximum aperture of f/2.4. There is also some kind of wide-angle shooting available with a 0.8x zoom. Personally, I found the shots a bit over-exposed, but they still offer good contrast and colors. The front-facing camera of the Honor 90 is definitely one of the better ones.
Honor 90 battery
The Honor 90 has a 5,000 mAh battery. That is not necessarily the largest capacity on the market, but it is by far not the smallest either. And the more I am reminded of the specs, the more I find parallels to the Realme 11 Pro Plus, which is almost identically equipped with a few exceptions. Why am I mentioning this?
Pros:
The battery is actually sufficiently sized.
Average charging times.
Cons:
No 66 W power adapter in the box.
No wireless charging.
Underwhelming battery runtimes.
Simply because my experience with the Honor 90's runtime in the "PC Mark Work 3.0" battery test was more than unsatisfactory. Here, the Android smartphone is charged to 100 percent, adjusted to 200 nits, and put into flight mode. Then the test sucks the battery down to 20 percent to get 10 hours and 42 minutes in our case with a maximum display resolution and a dynamic refresh rate.
The aforementioned Realme 11 Pro Plus (review) achieves 14 hours and 17 minutes with the same settings and battery capacity. And that is not even a best value so far. Admittedly, if you choose the lowest resolution (1,998 x 900 px / 60 Hz), you can squeeze another two to three hours out of the battery. Nevertheless, the overall results are still disappointing.
Only the fact that the Honor 90 can be charged correspondingly fast with a 66 W SuperCharge power adapter from Huawei does not make the battery category look completely sad. However, Honor does not include the power adapter in the box! Allegedly because everyone has a corresponding power adapter at home.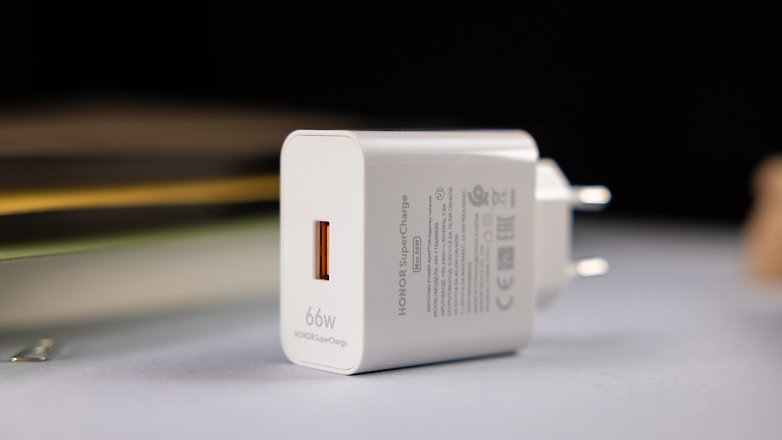 Hands up those of you who own a proprietary Huawei power adapter with 66 watts. Even then the speed doesn't really live up to the specs. After 5 minutes it's 15 percent, after 20 minutes 44 percent, and after what feels like an hour (55 minutes) our Honor smartphone was fully charged. In the end, this would have been sufficient if the rest had not destroyed the rating.
Honor 90 technical specifications
Technical data
Name of the device
Image

Screen inside
6.7-inch AMOLED
2,664 × 1,200 px (435 PPI)
3,840 Hz PWM dimming
120 Hz refresh rate
max. 950 nits | 1,600 nits (peak)
HDR10+
Dimensions
161.9 x 74.1 x 7.8 mm (H x W x D)
Weight
183 g
Colors
Diamond Silver, Midnight Black, Emerald Green and Peacock Blue
SoC
Snapdragon 7 Gen 1
Accelerated Edition
4nm process
Memory
(in Germany)
12 GB RAM
512 GB ROM
Software
Android 13 | MagicOS 7.1
Expandable memory
None
Main camera
200 MP | f1.9 aperture | 1/1.4 inch | 0.56 µm pixel size | PDAF
Pixel binning 50 MP 1.12 µm Pixel Size
Pixel binning 12.5 MP 2.24 µm Pixel Size
Ultra Wide Angle Camera
Macro camera
12 MP | f/2.2 aperture | 112° viewing angle | AF
Depth camera
2 MP | f/2.4 aperture
Selfie
50 MP | f/2.4 | 100° angle of view |
Video
4K at 30 fps | 1080p 30 Gyro-EIS
Audio
Mono speaker
Battery
5,000 mAh
Charging via cable
Max. 66 W SuperCharge
Wireless charging (Qi)
No
UWB
No
Other
USB Type C (2.0)
NFC, BT 5.2, Dual-SIM (5G),
WLAN 2.4, 5 and 6 GHz
Final verdict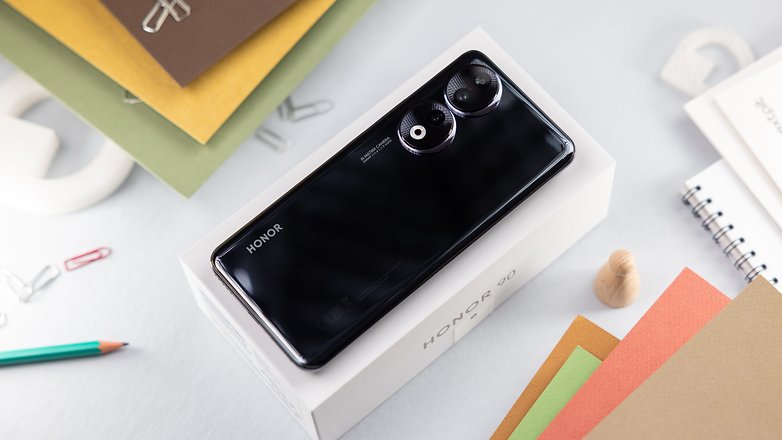 The Honor 90 actually costs 599 Euros according to the MSRP. However, it has never been sold at this price since then. There was always some promotion that made the upper mid-range smartphone 100 Euros cheaper (approx. 550 dollars). From this point of view, the Honor 90 gets something between 3.5 and 4 stars.
The feel, the display, and a 200 MP main camera that takes excellent pictures even without OIS leave the impression of a premium smartphone. The probably unavoidable bloatware, the mediocre update polivy, and the 5,000 mAh battery that only impresses on the spec sheet are unappealing.
The 66 W power adapter, which is not easy to get and is not included with the Honor 90 (as well as no other charger), also takes some score points. Wireless charging? Not on the Honor 90. The lack of IP certification is also a problem, but it is not necessarily expected in the mid-range. However, I missed stereo speakers—and Honor only offers mono sound. I would throw the Realme 11 Pro Plus into the race as a comparable smartphone, which we also tested for you.