Google Pixel 8 Pro Temperature Sensor Spotted in Photos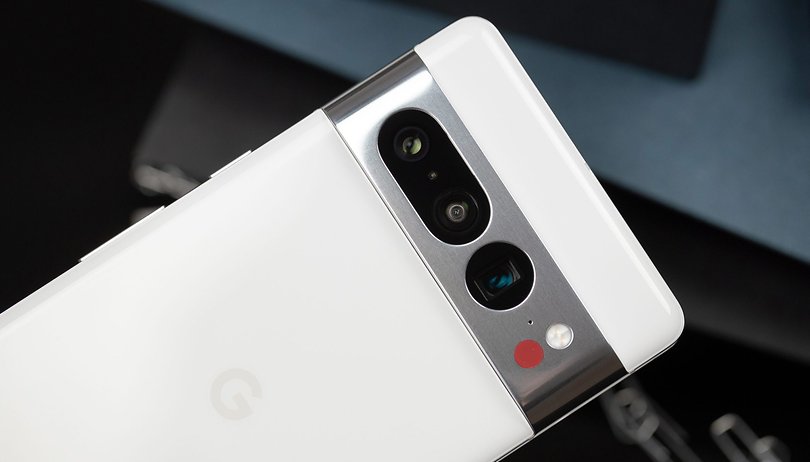 Google's Pixel 8 and Pixel 8 Pro are just a few months away from being officially announced, but the pair has seen extensive leaks to date. After the charging and battery specifications were revealed yesterday, live photos of the Pixel 8 Pro have been published today, revealing the flat screen and the alleged new temperature sensor.
Updated flat display and a new thermometer on the Google Pixel 8 Pro
In a Reddit post, a user shared alleged photos of the Pixel 8 Pro prototype, which is the first instance that the phone has been prominently shown in real life. The front showed a noticeably flatter panel despite being fitted in a case. This confirmed an earlier report last month that described an updated display. There is also the usual punch-hole selfie camera in the center and an array of buttons on the right.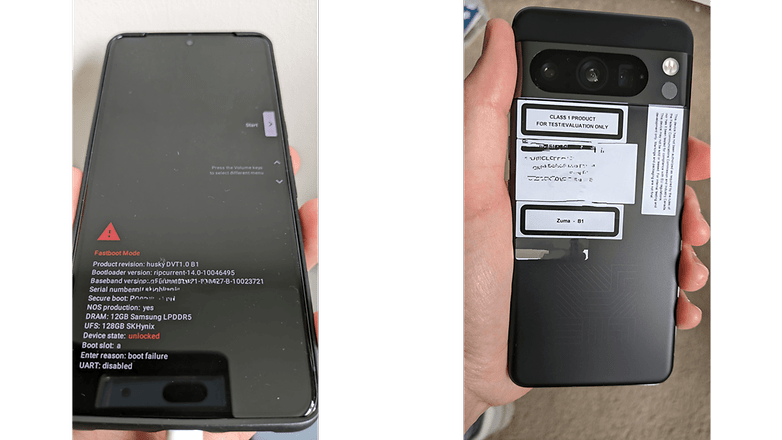 In the screen where the handset is in a fast boot state, it showed details of the code name 'husky' that was mentioned in previous leaks. Apart from that, there is 12 GB LPDDR5 RAM and 128 GB of on-board storage, although there should be higher configurations offered when it is officially unveiled.
The back side of the Pixel 8 Pro houses the edge-to-edge camera hump, with a single oval-shaped glass cutout for the triple camera setup this time around. At the same time, a circular sensor which is touted to be the rumored IR or infrared thermometer located below the LED flash. At the moment, there is no actual use for the thermometer apart from the fact that it will be able to measure the user's body temperature.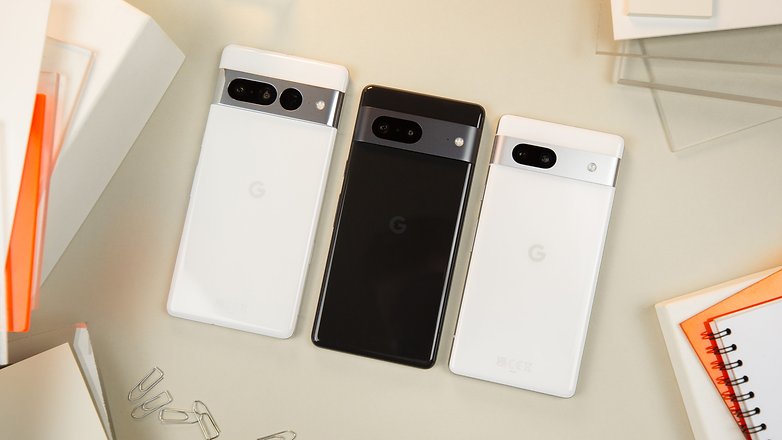 Furthermore, the corners of the Google Pixel 8 Pro are also rounder compared to the Pixel 7 Pro (review). This could be the case for the smaller Pixel 8 as well, which is a departure from the more angled form factor of their respective predecessors.
Other Google Pixel 8 and Pixel 8 Pro specs, release date, and price
Beyond the new display and thermometer, the Google Pixel 8 and Pixel 8 Pro will run on Android 14 right out of the box and come equipped with the Tensor G3 chipset. This SoC boasts a nona-core processor and Mali-G715 GPU with ray tracing support. These are seen to offer better power efficiency for longer battery life and improved performance over the Tensor G2 on the Pixel 7 (Pro).
The Pixel 8 and Pixel 8 are expected to be officially unveiled in October. There is no word yet on how much the two flagship Android phones will cost. Do you think the Internet search giant should maintain the current Pixel 7 series' prices for the new models? Share your answers with us in the comments.