Google Pixel 8 Pro Review: Work-in-Progress Investment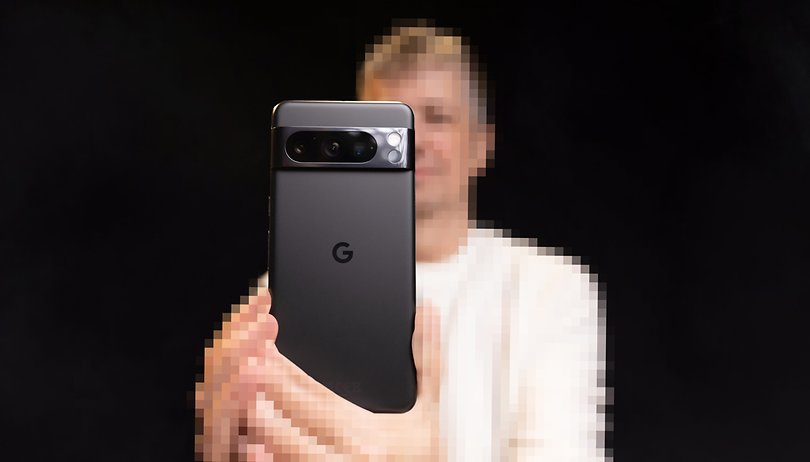 The Google Pixel 8 Pro was officially unveiled together with the Google Pixel 8 and the Pixel Watch 2 on October 4. The flagship smartphone comes with a Tensor G3 chip, temperature sensor, redesigned triple camera, and probably the longest update warranty from Google to date. Does that justify the $100 price hike? We will tell you all in this nextpit review.
Good
A smartphone camera at its best

Merciless update promise

Better haptics than the predecessor

Sufficient everyday performance

Great AI functions

1-120 Hz display
Bad
G3 is not a flagship processor

Price hike

No charger included

Some promised features are still missing
Google Pixel 8 Pro: All deals
The Google Pixel 8 Pro in a nutshell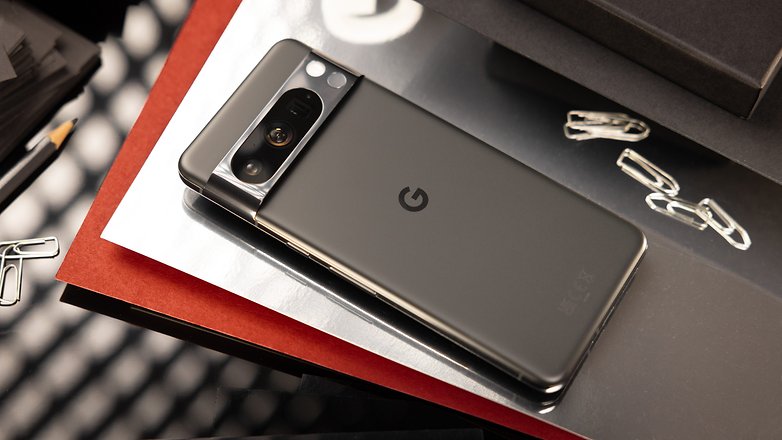 The Google Pixel 8 Pro is, if we were to exclude the foldable Pixel Fold (review), the current flagship smartphone from the Mountain View company. This is no empty claim, as Google turns away from its previous strategy of low-priced flagships with this model series: The Pro model is no longer priced at $899 but for $999 onwards. The Google Pixel 8 Pro is available in Bay (light blue), Obsidian (black), and Porcelain (beige) colors.
The entry-level models each offer 12 GB LPDDR5X RAM and 128 GB UFS 3.1 storage. Other options are the Google Pixel 8 Pro with the same amount of RAM, but with 256 GB ROM for $1,159 and with 512 GB for $1,179. It is best you choose the highest capacity model from the start since expansion via microSD card is not possible.
| | | |
| --- | --- | --- |
| | Google Pixel 8 | Google Pixel 8 Pro |
| 128 GB | $699 | $999 |
| 256 GB | $759 | $1059 |
| 512 GB | Not available | $1179 |
| 1 TB | Not available | $1399 |
The Google Pixel 8 Pro is once again beyond reproach this year. The large display is outstanding despite a lower resolution. With a maximum of 2,400 nits, it is also wonderful to use in direct sunlight. The first mobile Nona Core processor cannot always convince in particularly demanding tasks, but it is sufficient for typical everyday tasks.
Google's strength in mobile photography—not least via software and artificial intelligence—is also convincing in the 8 Pro, although some of the promised features were not available in time for this review. We would have liked a bigger upgrade in terms of battery capacity, but it is still possible to use the device for one day. In the end, there is a hefty price premium, which cannot be easily explained away even with a unique update promise of 7 years.
A few kilometers away in Cupertino, California, Apple has also revised its prices, but in the other direction: The recently unveiled iPhone 15 series has now become cheaper. Nevertheless, pre-orders of the Pixel 8 Pro will receive the Google Pixel Watch 2 Wi-Fi version (worth $349) for free.
Design and build quality
Google retained the most striking design feature this year as well: The camera bar that runs across the entire back. The best part of this? There is now a common opening in the black bar for all three cameras, unlike in Google's Pixel 7 Pro (review). Another new feature is a temperature sensor at the right segment behind which we will talk about later.
Pros:
High build quality.
IP68 certified.
Good haptics.
Cons:
No headphone jack.
Button layout that takes some getting used to.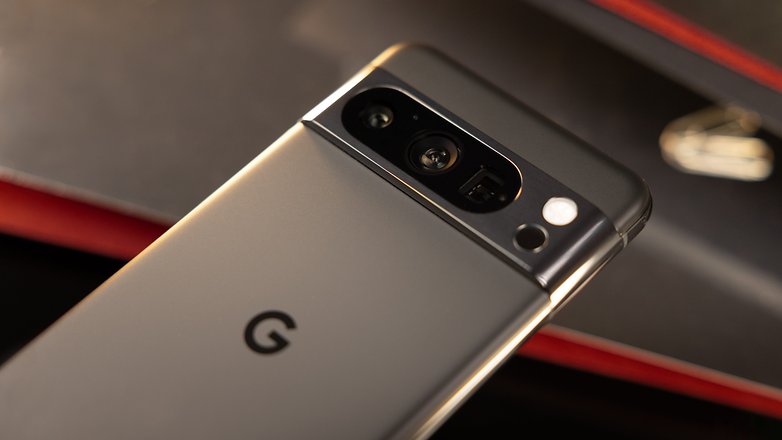 Otherwise, polished aluminum is once again the material of choice this year, which contributed significantly to the Pixel phone's value and stable overall impression. What's new, however, is the now matte glass back, which is resistant to fingerprints, but is not particularly slip-proof when held. The Pixel 8 Pro gets another plus point for its IP68 certification against dust and water.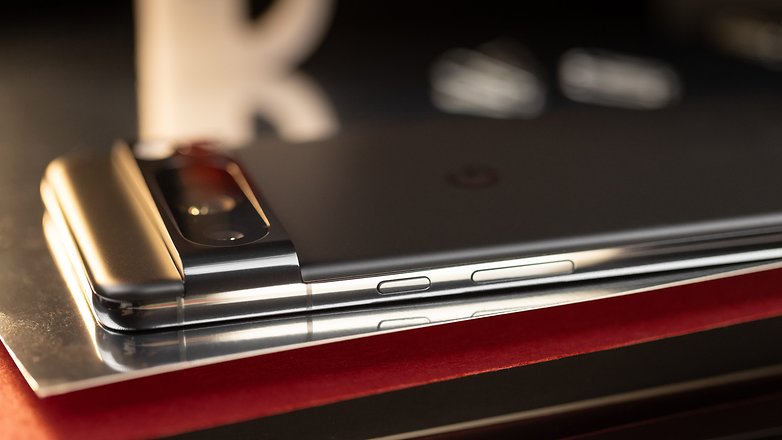 As usual, the keys are positioned on the right side and offer a secure and rich pressure point, however, the volume rocker is below the power button, which can be confusing to people not used to Pixel phones. The Pixel 8 Pro measures 162.6 x 76.5 x 8.8 mm while tipping the scales at 213 g. A difference in the predecessor (162.9 x 76.6 x 8.9 mm / 212 g) which is more noticeable on the specifications sheet than in real life.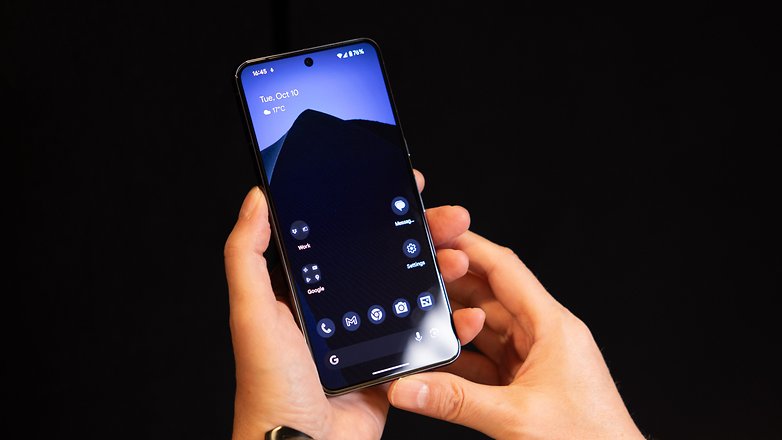 The display of the Pixel 8 Pro also offers only a marginal difference at first glance: The 6.7-inch OLED screen once again has a punch-hole notch in the upper center segment. The 2,992 x 1,344 pixels resolution is slightly lower than the 3,120 x 1,440 pixels count than before, but there is now LTPO technology to handle variable refresh rates between 1 and 120 Hz.
The screen is protected by the new Corning Gorilla Glass Victus 2, and Google has increased the OLED panel's maximum brightness to 1,600 nits (HDR) or even 2,400 nits at peak for optimal readability under bright sunlight. Google has done away with the rounded display edges found in the Pixel 7 Pro this year, which will certainly please many nextpit readers.
Google Pixel 8 Pro display
The display of the Pixel 8 Pro also only looks marginally different at first glance: The 6.7-inch OLED screen once again has a punch-hole notch in the upper center. The resolution of 2,992 x 1,344 px is slightly lower compared to the Pixel 7 Pro's 3,120 x 1,440 px, but there is now LTPO technology for variable refresh rates between 1 and 120 Hz.
Pros:
Variable refresh rate (1-120 Hz).
No curved panel.
Brilliantly bright.
Cons:
It looks wider without a curved panel.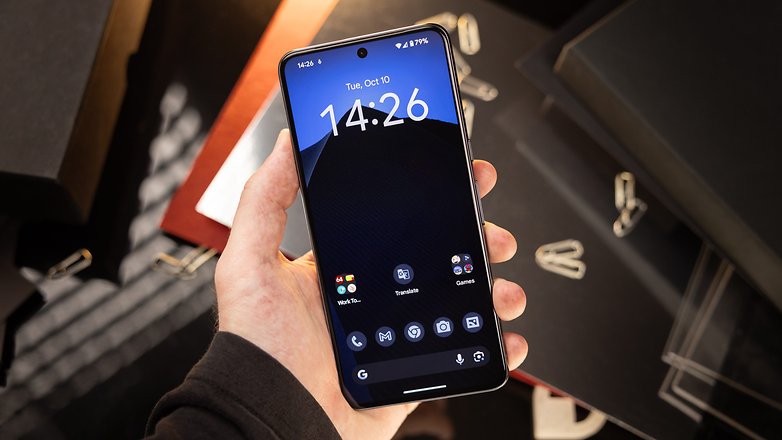 The display is protected by the new Corning Gorilla Glass Victus 2, and Google has increased the maximum brightness of the OLED panel to 1,600 nits (HDR) or even to 2,400 nits at peak for optimal readability in sunlight. Google is done with the rounded display edges like in the Pixel 7 Pro this year, which will certainly please many nextpit readers. However, this also makes the Pixel 8 Pro look wider than its predecessor.
Google calls its screen "Super Actua Display" this year. We could not get a good explanation from Google about the chosen name, but my first assumption is that it was due to the larger refresh rate span. The Google Pixel 8 also reviewed this week also has a (non Super) "Actua display" ranging between 60 to 120 Hz.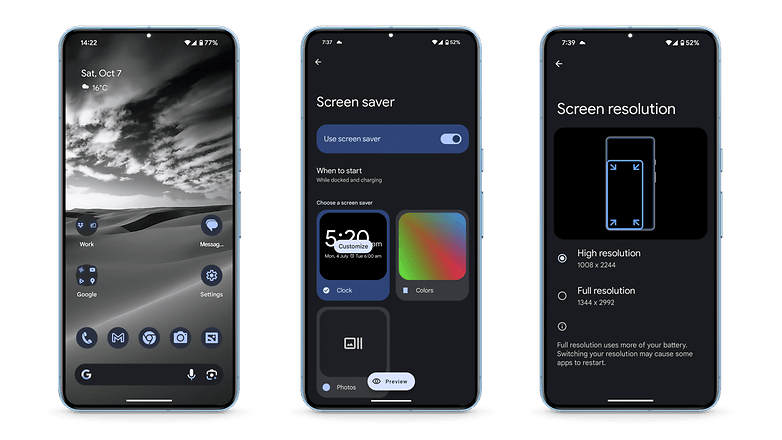 Google Pixel 8 Pro software
The eternal update battle for the longest Android updates has a brand new winner! Google guarantees buyers of the Pixel 8 and 8 Pro seven years of system and security updates, in addition to feature drops. Since the current Pixel generation ships with Android 14 ( UpsideDownCake), that means you will still be able to receive Android 21!
Pros:
7-year update promise.
No bloatware.
Cons:
Not all promised features are available yet.
But frankly, regardless of Google's past and casual handling of their apps, who really uses a smartphone for 7 years? Okay, that's unfair now: after all, goodwill counts, and who, if not Google would be able to make such a promise?
On the topic of "what's new in the Pixel 8 Pro", I naturally can't help but bring up the new temperature sensor on the back, just below the LED flash. I'll keep it short since we will deal with it in an exclusive article: This one works amazingly well after specifying the material to be measured and a distance of five centimeters. My coffee had a temperature of 41.7 degrees just like I intended, which a medical device also promptly confirmed.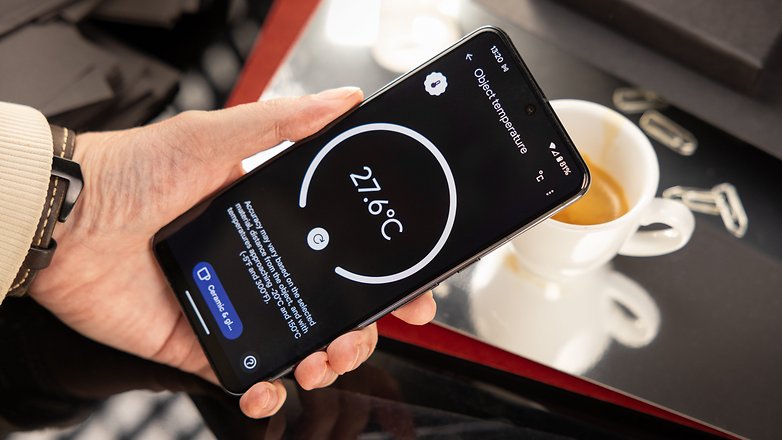 Likewise, as a design fetishist, I found the new way of creating an AI-based wallpaper to be particularly successful. Other software highlights, which I am already looking forward to (e.g. Face Swap), did not make it to Mountain View in time for the release. This can be sold later as a promised "feature drop". In general, AI-based photo editing tools work impressively well.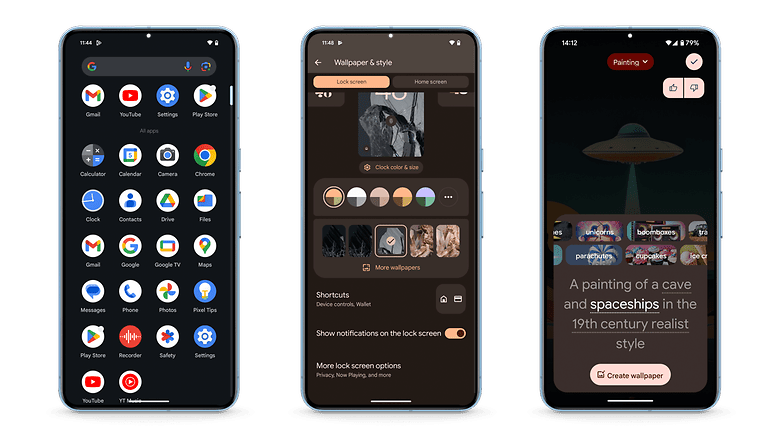 Google Pixel 8 Pro performance
The Google Pixel 8 and Google Pixel 8 Pro have a brand-new processor installed underneath the hood: the Google Tensor G3 was manufactured using the 4 nm process. The SoC now has nine processing cores, plus an ARM Mali-G715 GPU running at up to 890 MHz.
Pros:
Tensor G3 is sufficient for general tasks.
No heat issues.
Cons:
Processor falls short of its expectations.
The ARM Cortex X3 Prime Core with a maximum clock rate of 3.0 GHz takes care of the most demanding tasks. In addition, there are four Cortex-A715 performance cores (2.45 GHz) and four more Cortex-A510 efficiency cores (2.15 GHz) for further load distribution. The nine processing cores support LPDDR5x RAM. 12 GB in the case of the 8 Pro and UFS flash storage. Unfortunately, Google "only" relies on UFS 3.1 storage, though.
Apart from the many AI features in the SoC for innovative audio, photo, and video functions, the topic of security is also high on the agenda. Google installed the Titan M2 security chip in close cooperation with Samsung. This chip takes care of features like Google VPN, the fingerprint scanner, and facial recognition.
The latter is supposed to have become so secure that it can also be used to unlock the mobile payment function. However, the innovations are limited to the software here, with no dedicated sensor to increase security.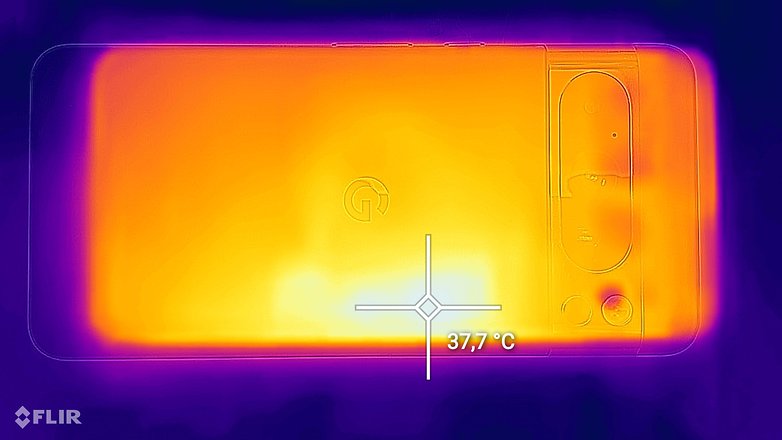 What did our test of the new Tensor G3 processor reveal? The positive finding first: The Google Tensor G3 never got too hot in any situation, but it is also kept in check by the software right from the start. This is not noticeable in daily use, but if you install triple-A games from the Play Store, expect to downgrade some graphics settings compared to other Android flagships.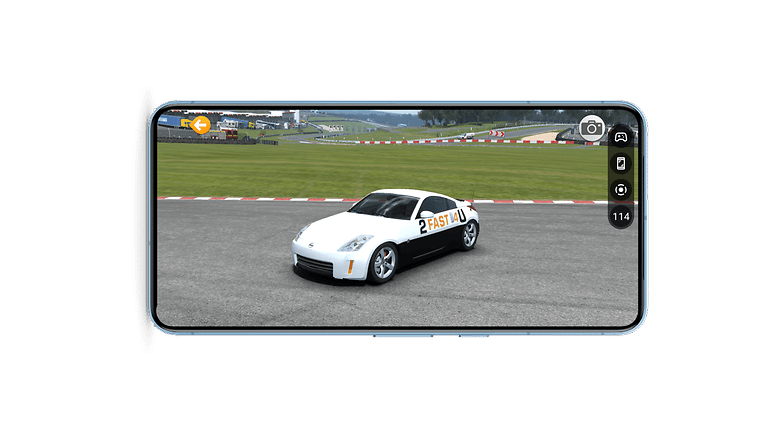 Genshin Impact or Pokémon Go occasionally needed a second to think about things. This would not be a problem if we were talking about the Google Pixel 8a or Pixel 8. However, the Google Pixel 8 Pro is the flagship, the absolute flagship of the company, and should easily keep up with a Snapdragon 8 Gen 2. I do not even want to start with the soon-to-be-announced Snapdragon 8 Gen 3.
Do the benchmark tests confirm our experience? However, the processor manufactured by Samsung already has a lot of trouble keeping up with Sony's Xperia 5V (review), which is equipped with the aforementioned Snapdragon 8 Gen 2.
Pixel 8 Pro
(Tensor G3)
Pixel 7
(Tensor G2)
Pixel 6
(Tensor G1)
Xperia 5 V
(Snapdragon 8 gen 2)
iPhone 15
(A16 Bionic)
3DMark Wild Life stress test
3DMark Wild Life Extreme Stress Test
3DMark Solar Bay Stress Test

Worst: 2815
Best: 4236
(Software Mode)

Geekbench 6
The "not supporting" the "3DMark Solar Bay" test in the table above is due to the ARM Mali G715 GPU not offering ray tracing (RT) support, which the updated Immortalis G715 core of the MediaTek Dimensity 9200 does. This omission does not matter much at the moment, since very few Android games offer true ray tracing. But it remains to be seen whether Apple's A17 Pro chip with this feature can get developers to use RT.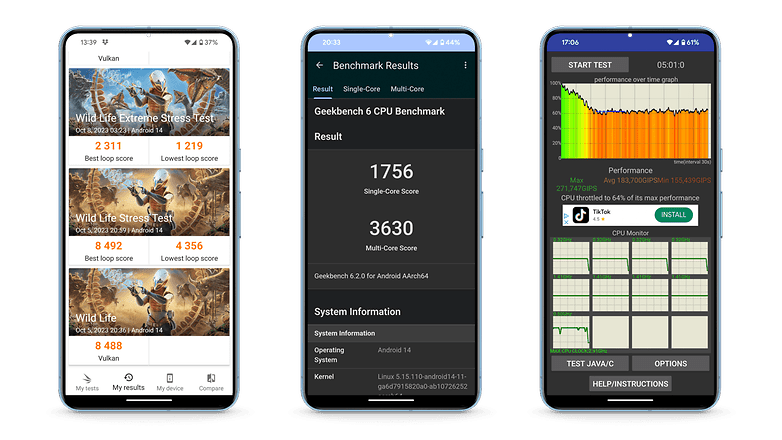 Google Pixel 8 Pro camera
Google smartphones have been the absolute top in terms of cameras for years. The manufacturer does not achieve this through renowned partnerships with Hasselblad, Carl Zeiss, or-like Xiaomi recently did in the 13T Pro-with Leica, but through its algorithms and computational photography. The Pixel 8 Pro's main camera with 50 MP and two 48 MP cameras for ultra-wide-angle and telephoto zoom take care of taking pictures. Selfies are available with 10.5 MP.
Pros:
One of the best cameras in a smartphone.
Outstanding zoom shots.
Night shots.
Cons:
Some announced camera features are missing.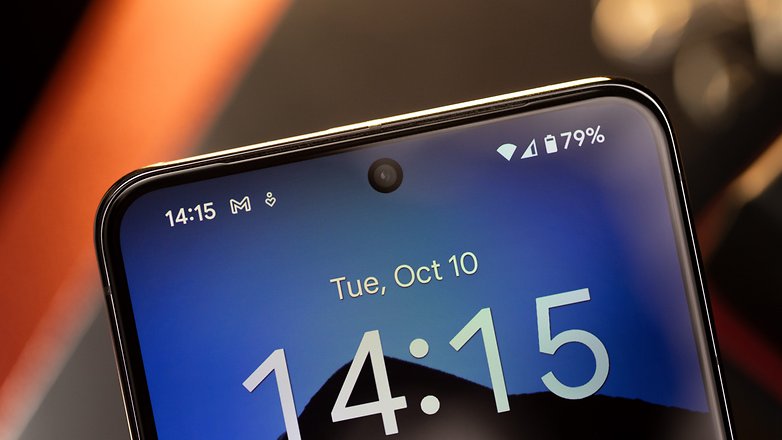 The 50 MP main camera has an aperture of f/1.68 and a 1/1.31 inch sensor which results in a pixel size of 1.2 μm. The 48 MP ultra-wide angle camera offers a field of view of 125.5 degrees (main camera 82 degrees) and an aperture of f/1.95. The pixel size here measures 0.8 μm, and the ultra-wide angle camera is also capable of macro shots. Finally, the 5x telephoto zoom camera with 48 MP, a pixel size of 0.7 μm, and an aperture of f/2.8 is located on the far right of the camera bar.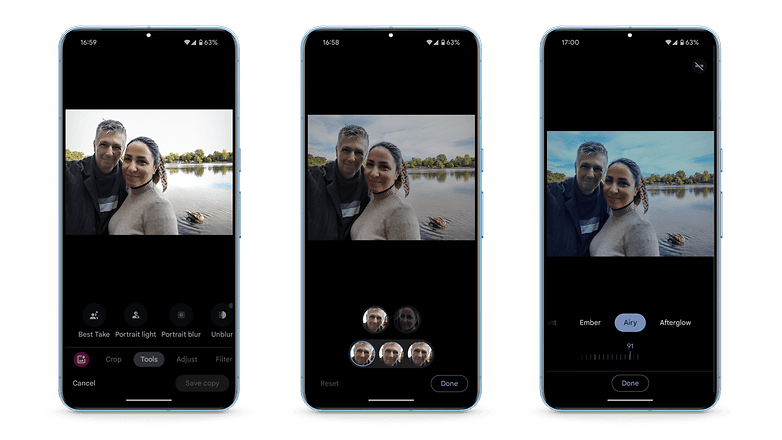 Already mentioned in the software category are Google's special photo functions for editing your pictures afterwards. This year, the Magic Editor, Best Shot, Face Swap, and Computational Video have joined the well-known Magic Eraser. While we are still waiting for the last two functions, the Best Shot function already works wonderfully. But there will be separate articles about that here at nextpit.
I was simply blown away by the zoom, which works loss-free up to 5x magnification, but still delivers quite usable results even at the maximum 30x zoom, as the shots in the shopping mall with conditional lighting conditions prove.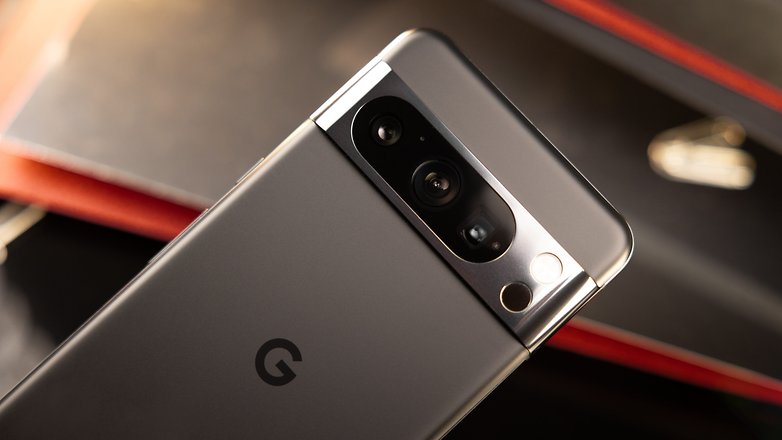 The fact that daytime shots succeed without exception probably doesn't need a special mention. So, no matter if zoom, macro, or wide-angle—everything as you would wish. But night shots are also pleasing. I have to admit that the weather conditions in the pouring rain were anything but optimal. Nevertheless, the night photos from the Festival of Lights look great across the board.
Google Pixel 8 Pro battery
The Google Pixel 8 Pro does not make any big leaps in terms of battery compared to the Pixel 7 Pro: Instead of 5,000 mAh, it now has 5,050 mAh. In practice: This means that a day away from a power outlet is no problem for average usage.
Pros:
Battery is sufficiently sized.
Wireless charging is available.
Pros:
No 30 W power adapter on board.
"Fast charging" pales next to the competition.
There's little movement when it comes to charging. You should not expect record numbers like 240 W—as in the Realme GT3 we tested. 30 W is still the highest input available from Google. The USB Type-C port (3.2) accepts any PD-3.0-certified charger. This means that you will have charged 7% of the maximum battery capacity after 5 minutes, 37% after half an hour, and 75% after one hour. It gets even slower towards the end, so you have to reserve a total of 1 hour and 50 minutes for a complete charge.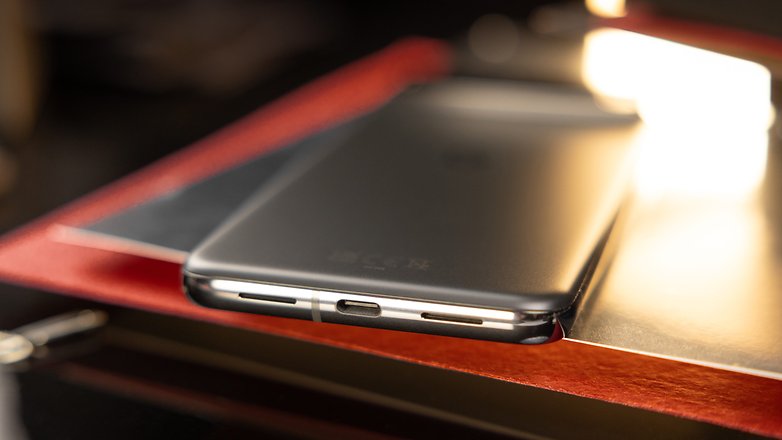 Quick comparison: Wireless charging delivers 20% after 30 minutes and a full charge after 2 hours. Wireless charging works both ways in the Pixel 8 Pro. The 2nd generation Google Pixel Stand charges the Pixel 8 Pro with up to 23 watts. However, standard Qi-certified chargers stop at a maximum of 12 watts. Unfortunately, there is no support for Qi 2. Finally, reverse wireless charging offers only a small power output .
In terms of endurance, the "PC Mark Work 3.0" battery test provides us with the bare figures. Here, the battery is charged to 100 percent, the screen brightness is fixed at 200 nits, and airplane mode is activated. The refresh rate was set to 2244 x 1008 during our test, instead of the maximum 2992 x 1344.
The result in the end, with a remaining capacity of 20 percent, was a runtime of 12 hours and 23 minutes. These are not record rates, but they are roughly on par with the Xiaomi 13T Pro, which I also recently tested.
Final verdict
Two things catch the eye of potential Google Pixel 8 Pro buyers: Seven whopping years of guaranteed system and security updates and a $100 price hike. Thus, anyone who wants to get the flagship Pixel Phone will pay at least $999 this year.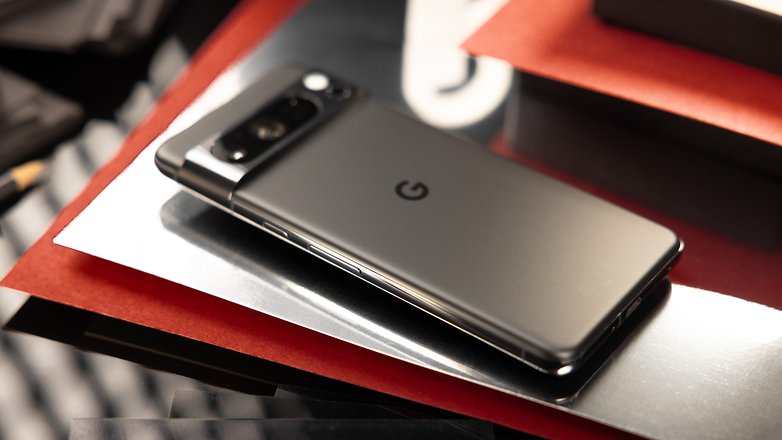 Well, some will now counter: "I also pay that much for an Apple iPhone 15 Pro, Samsung Galaxy S23 Ultra or Xiaomi 13 Ultra—if not even more. But you also have a faster processor that does not drop to its knees in demanding games."
I cannot say anything bad about the display, the build quality, and certainly not about the installed camera. Google is clearly the benchmark here and is also convincing. In the end, the slow battery charging remains, which probably does not bother everyone as much as me, the missing power adapter, and the fact that you do not immediately get all the software features that were promised during the presentation.
For me, these are neutrally negligible points. Only the price hike at an inappropriate time was punished with a half-star deduction. Only the future can tell us whether the company will keep its bold update promise.
---
This review was updated on October 14th with our full impressions on the Pixel 8 Pro. Earlier comments were kept and may appear out of context.