Is Google Changing Its Strategy On How They Want To Use Motorola?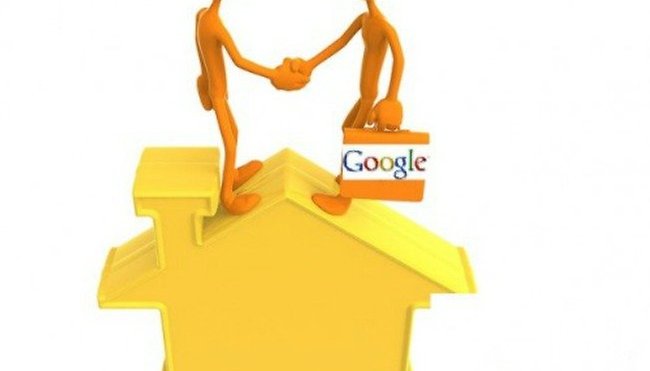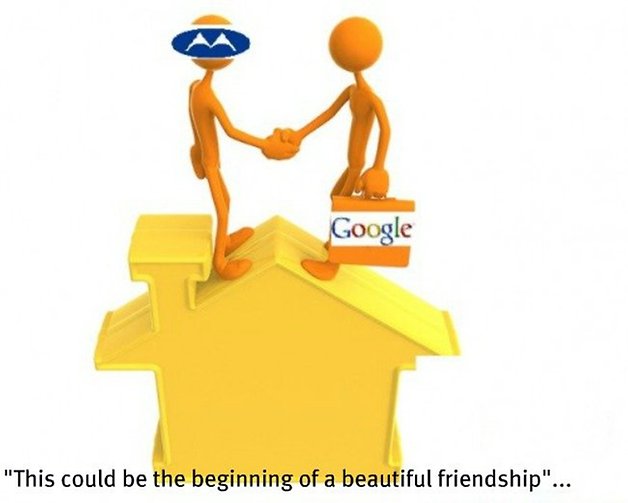 There's been a lot of speculation in regards to Google and their plans of what they will do when their purchase of Motorola Mobility is finally completed. Many people say the purchase was for patents, while many think Google simply wants to enter the hardware game. In my eyes, both reasons make sense, and I hope very soon to see a Nexus Motorola phone and tablet that demonstrate what Android is truly capable of when software can be specifically designed and tuned for its own hardware (ala Apple). But then at Mobile World Congress, Andy Rubin made the comment that he was keeping his Android team a safe distance away from Motorola, as Google wants to keep Android nice and open by protecting valuable relationships with Samsung and HTC by not playing favorites. Fast-forward to today, where insiders revealed to the Wall Street Journal that Google would not only be making a "substantial investment" in Motorola once the acquisition was complete, but that they also, and I quote, would be doing that with a goal of building "truly innovative devices". Umm...sorry what?
Google Seems A Bit Undecided/Scared On How To Use Motorola
While I am ALL FOR Google using Motorola to potentially evolve Android to the next level, why did Andy Rubin make those comments at MWC? To be clear here, Andy Rubin's EXACT words at an MWC press conference were that he has "built a firewall" to keep his team a safe distance from Motorola, and that it would be "completely insane" to try to turn Motorola and their "single digit" market share into the dominant player. When asked more about this subject, he replied:
"I don't even know anything about their products, I haven't seen anything. "They're going to continue building Motorola branded devices and it's going to be the same team doing it."
Google CEO Larry Page also backed up Rubin in terms of picking favorites when it comes to Android manufacturers when he said in an open letter this month that "it's important to reiterate that openness and investment by many hardware partners have contributed to Android's success. So we look forward to working with all of them in the future to deliver outstanding user experiences. Android was built as an open ecosystem, and we have no plans to change that" .
Someone has to be wrong here
Conflicting information? You betcha. But lets be realistic about this: Google is currently under assault from Apple and other companies because of Android. Google then sees Motorola and their almost 20 thousand patents as a way to beef up their patent portfolio. Along with those patents also comes a company that is quite literally one of pioneers of making mobile devices, who also have had a few huge Android hits on their hands (Droid line). So, according to Andy Rubin, he wants to keep his team, his Android team responsible for building the worlds most used mobile operating system, away from Google's OWN phone hardware manufacturing acquisition? Then to make matters more confusing, Google will now reportedly make a "substantial investment" in the company that they, in essence, don't really plan to use? And then to bring the confusion to the highest level, sources close to them say they'll make the big investment with the goal of building "innovative devices"? Which one is it? I mean, this report and what Andy Rubin said a few weeks ago relay the exact OPPOSITE information.

So the question stands: What will Google do with Motorola? They can't risk losing the trust of Android manufacturers, ESPECIALLY Samsung. Yet they also can't honestly expect us to think that they won't use their new 12 BILLION dollar acquisition to develop top of the line Android devices that for once, could be perfectly tuned to Google's specifications by Google's and Motorola's engineers.
Google should simply be clear about its plans
If I were Google's CEO, here is what I would say to the press, to Android manufacturers, and to consumers in regards to this whole hooplah:
"Hi, I'm Eric McBride, CEO of Google. I'm awesome and have a net value of around 17 gazillion dollars (I wouldn't say that, but I would think it). I hear you have questions about Motorola, and that a lot of our partner manufacturers have some concerns. It's good you're all hear today, so that I can address all of your concerns at the same time.
All this confilicting information going around the media is getting out of hand, so let me break it down for ya. This is exactly what's gonna happen people: Yes...we just bought Motorola for 12 billion dollars. Now that's not nearly as much as the 17 gazillion that I'm worth, but it's still a hell of a lot of money (I wouldn't say the second sentence, but again, I would be thinking it). Yes, they have a lot of patents that will help us to fend off attacks from Apple and Microsoft, and we intend on using those patents for doing just that. Our legal team + Motorola legal team + Motorola patents = %&$k off Apple and Microsoft and anyone else who wants some. But guess what also comes with those patents? A pioneer of mobile manufacturing.
Android is the most used operating system in the world...fact. So did anyone honestly think that we wouldn't use Motorola as a means to improve Android and the devices it ships with? If you did, leave this press conference right now. (at this point I would wait for anyone who honestly thought that to leave the room). Does that mean that we're abandoning our partners at Samsung, HTC, Sony, LG, and all our other manufacturers? Good God no. Samsung...you guys sold over 20 million Galaxy S2 smartphones, are getting good numbers with the Note, along with the Galaxy Nexus. With numbers like that and the release of your new sure fire hit (the Galaxy S3), the last thing we want to do is piss you guys off. But if you're honestly mad at this acquistion and are thinking about developing on Bada or a different OS, then be my freaking guest. You have made A TON of money from Android, and will continue to make a TON of money if you keep working with us. Motorola will be the opportunity we truly have to stick it to Apple and other competitors by creating software directly for our own hardware, which will also encourage YOU to make better Android devices and continue with the already great development that you're engineers are aleady doing. This is evolution of a already great product, and will better us all, not weaken us.
As far as Nexus devices go, we will NATURALLY at some point release a Motorola Nexus device, but you will all still be able to bid for the Nexus branding as you always have. The Nexus nametag has always been about sharing, with Samsung and HTC getting their share. Other companies will continue to get the chance to have their Nexus branding, and you have my word that won't change. So let's work together and bring Android up a notch by capitalizing on this purchase. Android wouldn't be the majority OS without all of your help, and we know that. If it's not broke, don't fix it, and our strategy of working with all of you certainly isn't broke. We are all about innovation here, so let's bring it to the next level together to delivers the best possible experience. Thanks".
What do you guys think about this conflicting information? Is Google scared of using Motorola, or would they be crazy not too (or both maybe)?
Picture credits: hitechanalogy.com (edited by myself)