Galaxy Unpacked: How to Watch the Samsung Fold and Flip Launch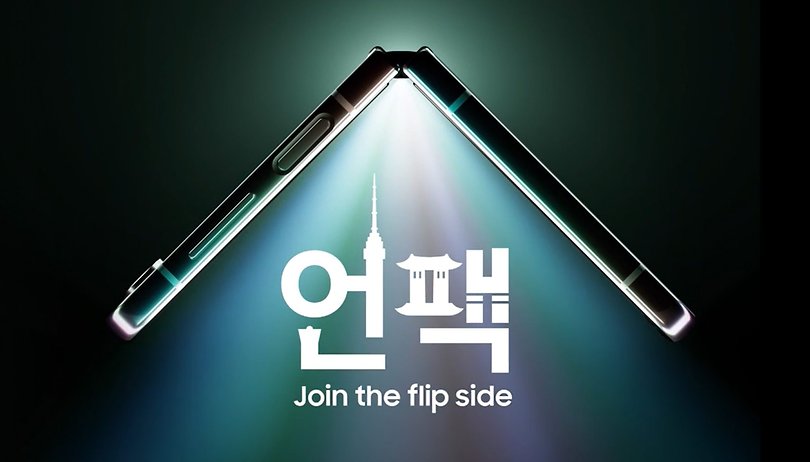 We already reported a month ago that we would get to know Samsung's new foldables at an unpacked event in July. And that day is July 26th, 2023. At 7 am ET (4 am PT, 11 am UTC, 16:30 IST), the Unpacked event will take place broadcast from South Korea with a number of satellite events.
How to watch the Samsung "Join the flip side" event
Samsung will of course offer its fans a livestream. In the past, Galaxy events were often held in California or European cities, but this time the Koreans will present their new hardware in their own country. This first Korean Unpacked event will take place at COEX in Samseong-dong in the hip Gangnam District, i.e. in South Korea's capital Seoul.
If that is a bit too far for you, you might prefer to follow the hardware spectacle in the live stream. The event, where we will probably see the new Galaxy Watch 6 and the new Galaxy Tab S9 series in addition to the Z Fold 5 and Z Flip 5 foldables, can be seen on Samsung's YouTube channel. You can also drop by Samsung.com or use Samsung's Samsung TV Plus app on compatible smart TVs.
Of course, it's easiest for you to just stay right here at nextpit, where we've already embedded the YouTube stream for you. As you can see, a countdown is already underway. As already mentioned, the Samsung party will take place on July 26 at 7 am Eastern Time.
Live stream time around the world:
8 PM KST
4:30 PM IST
1 PM CEST
11 AM UTC
7 AM ET
4 AM PT
What will Samsung present at the unpacked event?
There is no doubt that the foldables will dominate the event. And it will be especially exciting with renewed competition for both the Fold and Flip ranges. We already heard from the Galaxy Z Flip 5 that the folding mechanism has been improved. Furthermore, the Snapdragon 8 Gen 2, up to 12 GB of RAM, and UFS 4.0 storage are supposed to be on board. However, it is also feared that little might have changed in the camera section of Samsung's foldables.
Beyond that, the Galaxy Watch is on the agenda. We expect a Classic variant again here in addition to the Galaxy Watch 6. The edges are supposed to get thinner and Samsung already confirmed the new Thermal Check feature for the new Watch models. Finally, the South Korean premium tablets will also get an update. The Galaxy Tab S9 lineup is likely to consist of three models again—and will probably be quite expensive again. Again, we expect the Snapdragon 8 Gen 2 to provide decent operation in all three variants.
Will we actually see all of these devices today? Is there more news and maybe even another device that we don't even have on our radar? We'll know when the Unpacked event is over. But don't worry: Even if you can't attend the livestream, you'll find out everything you need to know about the event and the new devices here at nextpit afterward. So keep an eye on nextpit in the next days!