FCC kills net neutrality, casts a shadow over the tech world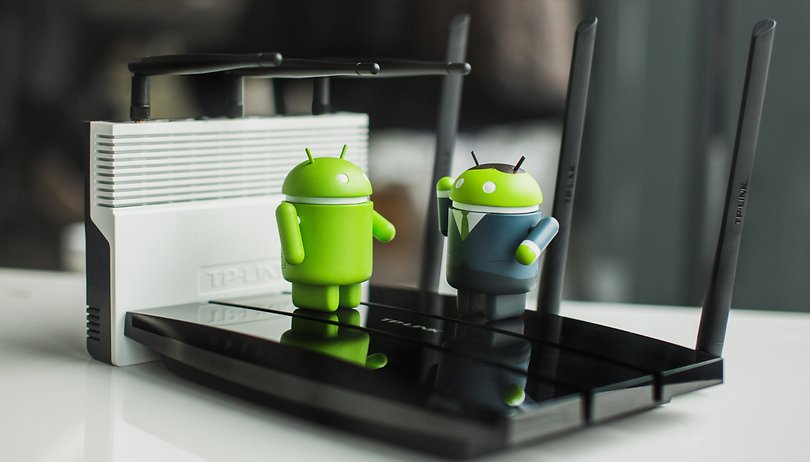 It's official. In a 3-2 vote on December 14, the Federal Communications Commission approved a measure to roll back the strict net neutrality rules enacted two years ago, effectively dealing a death blow to the free and open internet as we know it. Internet service providers are now free to throttle and restrict traffic, as well as charge extra for fast lane access. Good news for them, but most ordinary internet users and tech companies are united in dismay.
EU net neutrality and what it means for the US
Net neutrality rules guaranteed that everybody got equal access to the internet, whether to create content or simply to access it. Now, big telecom companies are no longer prevented from blocking or restricting access to content or services as they please (so long as they tell us, first). They also lose their Title II common carrier designation, which will make it harder to legally reign them in in the future.
So what's this going to mean for users?
We've outlined in a previous article who will be the winners and losers when net neutrality rules would be removed. But we're unlikely to see major changes overnight. ISPs know that net neutrality rules were popular with the public (83% of Americans overall were in favor of keeping the regulations) and will do their best to advance their agenda subtly, presenting new restrictions and fees as exciting opportunities for you, the customer!
RT if this image makes you sick. This is what an internet without #NetNeutrality could look like. Can't believe this is actually a debate again. pic.twitter.com/4MJg7U6QyJ

— Marques Brownlee (@MKBHD) 22 November 2017
Even under the previous rules, ISPs were doing their best to discriminate between content whenever they could get away with it. T-Mobile has discriminated between types of content by giving customers unlimited access to music and then video from certain big brands. AT&T and Verizon have both 'zero-rated' their own video services, meaning that they don't count towards your data consumption, and will always perform better than the competitors.
So, what we're seeing is a situation where services that have a business relationship with your provider will simply work better and faster than those that don't. Other services could be made slower, more expensive, or just blocked.
The trouble is, most people hardly have a choice when it comes to internet service in America. That means a lot of customers will be at the complete mercy of their ISP, without any option to switch to a competitor if their ISP strikes a deal they don't like. The more fortunate metropolitan internet users will have a little more choice in how they get screwed.
It not just consumers that are going to feel the hurt, though.
Tech companies express their dismay
Jessica Rosenworcel, one of the two Democrats on the commission, insisted that repealing net neutrality rules was "Not good for consumers. Not good for businesses. Not good for anyone who connects and creates online."
And it's true. The FCC killing net neutrality is only business-friendly to the big network providers, but is crippling to other businesses. Internet companies and startups are dismayed by the FCC's move, and many put out statements expressing their disappointment.
Noble words from Netflix, though it's worth remembering that having to strike deals with ISPs with ambitions to launch their own video streaming services could end up very costly for them.
We're disappointed in the decision to gut #NetNeutrality protections that ushered in an unprecedented era of innovation, creativity & civic engagement. This is the beginning of a longer legal battle. Netflix stands w/ innovators, large & small, to oppose this misguided FCC order.

— Netflix US (@netflix) December 14, 2017
Google was also a strong supporter of net neutrality throughout the whole ordeal, despite their size and prominence giving them an advantage over smaller companies in the furtive deal-making that will be taking place.
Google statement on #NetNeutrality repeal. pic.twitter.com/WVgmswBCJW

— Mark Bergen (@mhbergen) December 14, 2017
And Twitter, an amplifier of the free speech of everybody from oppressed minorities and rebels up to, infamously, the President of the United States, vows to fight to reverse the decision.
The @FCC's vote to gut #NetNeutrality rules is a body blow to innovation and free expression. We will continue our fight to defend the open Internet and reverse this misguided decision. https://t.co/TXTQWDiBNC

— Twitter Public Policy (@Policy) December 14, 2017
What can you do?
The specific state the of internet after it's carved up by big ISPs like a Christmas turkey remains to be seen, and, as mentioned before, changes will likely be gradual and insidious. I would encourage everyone to enjoy the internet as it is while they can, and take a moment to think about how your experience would be diminished if your provider started discriminating against your favorite content.
The only hope to save net neutrality lies with Congress and, unless you've got piles of donor money stashed away that you hadn't got around to spending yet, the best thing you can do is write and call your representative and demand that they pass a "resolution of disapproval" to reverse the FCC's vote.
For more information and help on how to do this, visit battleforthenet.com. Good luck!
What do you think? Is everyone sharing this gloomy mood, or is anyone actually optimistic about the future of the internet after the net neutrality repeal?