A Techie's Love Note to Europe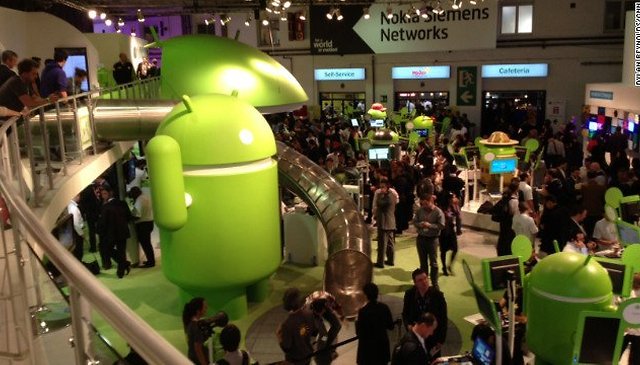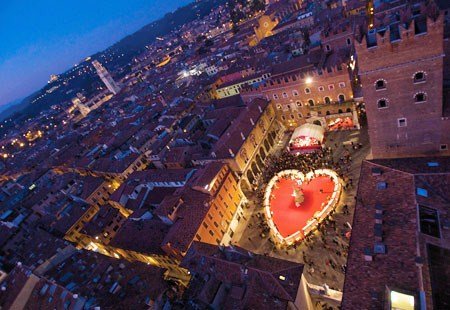 Europeans are lucky bastards. Not only can they hop on an Easy Jet and, an hour later, land in a country with a completely different culture, but they're also protected under the strictest privacy laws, have access to the newest super phones and are on the fast-track to net neutrality. While the number of tech start-ups populating Silicon Valley has yet to be replicated on this side of the Atlantic, being a tech-obsessed person in Europe has its own great benefits. Let's take a techie's look at the top four perks of being European:
Reason #1: The Newest Phones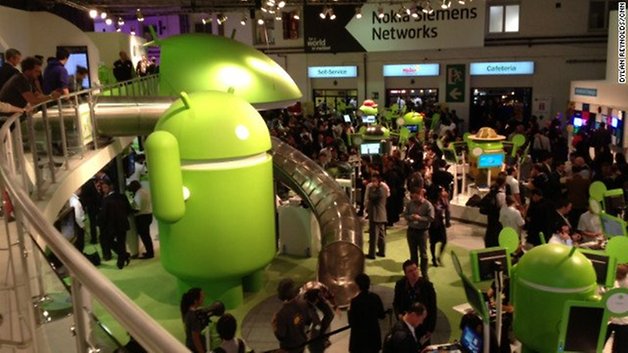 (Android Booth at Mobile World Congress)
By the time the U.S. got the Samsung Galaxy S2, nearly everyone in Europe had access to the phone. It was absurd how long it took for U.S. carriers to integrate the phone into their plans (under different names of course) and install their bloatware. Lucky Germans got access to the Galaxy S2 unlocked almost as soon as it was announced. When the Galaxy Nexus came out, the slim, unlocked GSM version was available first in Europe. Then Verizon gave it an ugly hump and began selling to Americans. Most recently, the HTC One X was released first in Europe. It happens over and over again.
Reason #2: Stricter Privacy Laws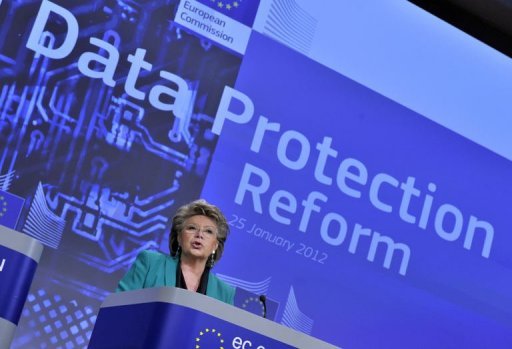 We've laughed about how a German town banned anyone from liking anything on Facebook, reasoning that Facebook uses information from individual likes to collect user data. Sure it seems a bit paranoid to ban expression on the world's most popular social networking site, but the fact is that Europeans seem to care more about data protection than Americans. In fact, data protection laws on this continent are much sticter. An entire department at the European commission is dedicated to protection of personal data. This has led to suits against Google Street View and others. Under EU law, personal data can only be gathered "legally under strict conditions, for legitimate purposes." The U.S. government has no such department.
Reason #3: Better Data Plans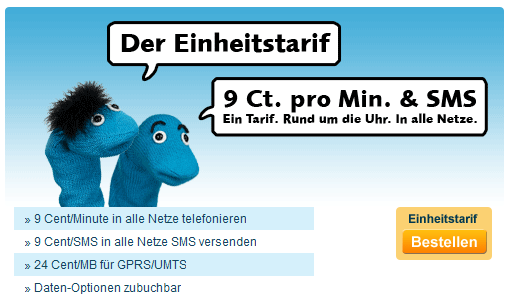 (Photo: Blau.de)
In Finland, an operator named Elisa offers unlimited data for as little as 5 euros per month. As a result, Finns consume on average 1 gigabyte of wireless data a month over an operator's network, almost 10 times the European average. Now, it is cheaper to provide these kinds of data plans in smaller countries, because less towers and traffic reduce carrier costs. But still, that price is quite impressive. In Germany, a company called Blau offers contract-free 1GB of data per month for a mere 10 euros. Not quite as good, but still much better than America's offerings. Verizon, in contrast, offers 2GB for $30, and no you can't halve that for $15. AT&T is no better. And a-la-carte plans (AKA Pre-Paid) tend to be more expensive in the States.
Reason #4: Net Neutrality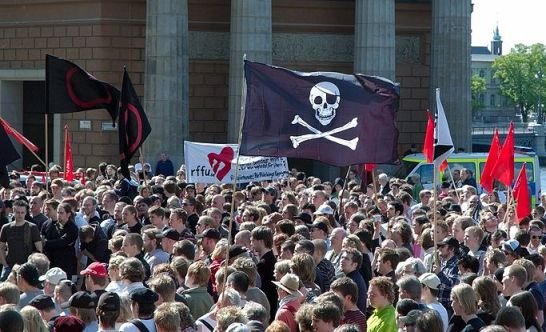 (Photo: Pspword.com)
Just a few days ago, the Netherlands became the world's second Net Neutral country (after Chile). Their new net neutrality law requires websites to ask users for permissions before cookies can be stored in their browsers. It also requires all companies providing access to the Internet to treat all Internet services equally. They cannot favor their own services, nor charge extra to access a competitor's services.It would be vastly over-simplifying things to say that all European countries offer unfettered access to the Internet. But there are certainly more initiatives pointing in this direction. The Pirate Party – which advocates for universal, unrestricted access to the Internet – received 7% of the vote in Sweden in 2009, winning 2 seats in parliament. More recently, in Germany, the Pirate Party won a whopping 8.9% of votes in the Berlin state election, 2011. With 51 municipal county seats, the party is poised to affect legislative processes, especially in regards to the Internet.
Of course, there are drawbacks to being an Android addict in Europe, as well. Prices for new, unlocked phones tend to be more expensive. While it feels freeing to not be locked into a contract, not all pre-paid European carriers offer great deals. Plan prices, of course, vary greatly from country to country and France, especially, seems to have high data costs. That said, when it comes to data protection, net neutrality and the newest phones, you'd probably be happier on this side of the pond.
(Top photo: iloveeruope.tumblr.com