Eufy Lumos Smart Bulbs: an effective bridge-less alternative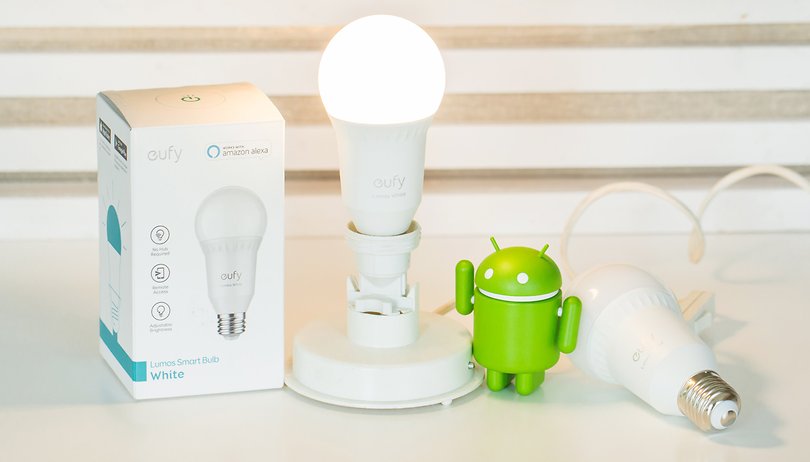 Dimmable LED lighting with voice control is on the rise. Anker founded the brand Eufy, in particular for its smart home products, and immediately sent us test products. We've been using them for a few weeks now. After several weeks with the Lumos Smart Bulb White, we will show you its strengths and weaknesses.
Good
No bridge

Integrated with Alexa and Google Assistant

Useful features in the app
Bad
Uses more energy than Philips Hue when idle

Strongly dependent on Wi-Fi
Release date and price
Voice-controlled, dimmable lighting for the home is available from a number of manufacturers. Anker's new Eufy lamps are designed to provide Hue-like comfort while saving cost and effort with the Bridge. The Eufy lights communicate directly via WiFi.
Similar to Philips Hue, the Lumos lamps are available in three versions: the white version, the Tunable variant for adjustable color temperature and the White & Color version with colors in the RGB spectrum.
To provide a comparison, a set with an Echo Dot and two Philips Hue lamps costs a few dollars more. Each additional lamp costs a little more with Philips than with Anker. The savings are of course not necessary if you want to use an alternative bridge for Philips Hue, such as the Amazon Echo Plus or Athom Homey.
The electricity consumption will also lead to follow-up costs. The individual Eufy lamps consume 0.8 watts each when idling. They'll end up costing you 30 cents per kilowatt hour, which will roughly amount to two dollars per year for each lamp. Philips Hue consumes only about half that amount. The Hue Bridge consumers 1.2 watts, or about three dollars per year. Hue is therefore somewhat cheaper than the Eufy system if you purchase more than three lamps. You should also take into account measurement uncertainties and errors.
Design and build quality
The Eufy Lumos Smart Bulb fits into standard E27 sockets and draws up to nine watts at a light output equivalent to a 60-watt bulb. With a total height of 14 centimeters, it is slightly larger than a standard light bulb.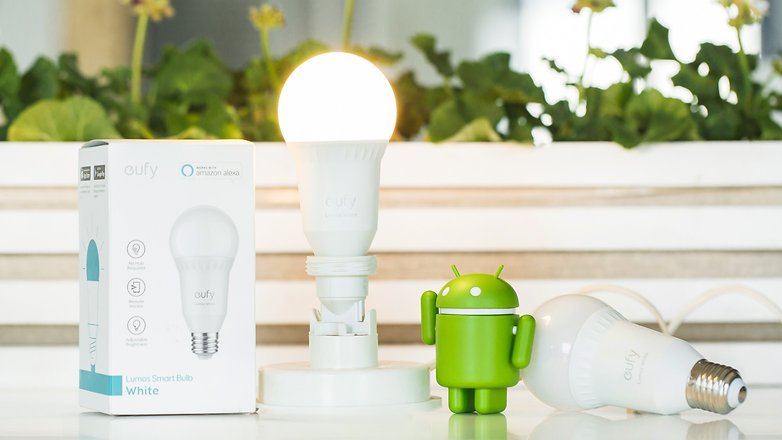 Make sure you place the Eufy lamps in a room with good Wi-Fi coverage. If you already have just two bars on your smartphone, the lamps might have even worse reception. In our separate article, we provide you with some tips for improved Wi-Fi performance:
Installation works right from the start
As soon as you've figured out your Wi-Fi situation is in good shape the bulbs are switched on, you can get to work. The Eufy Lumos Smart Bulb should light up several times brighter after it is switched on for the first time. They can be found on your smartphone via the location services.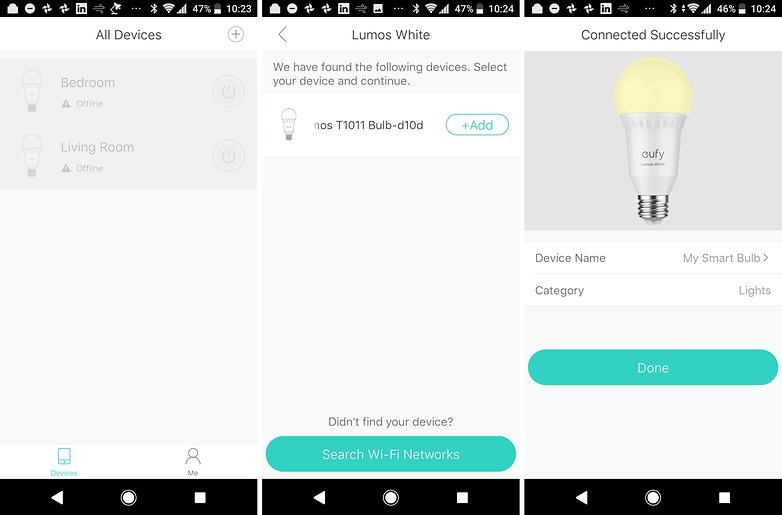 You can give each lamp its own password to connect to your WiFi. This way you won't have to type it every time, the app saves your WiFi password unencrypted and enters it automatically when you set up the next lamp. From the point view of a data protector, this practice is of course catastrophic, as your Wi-Fi password should never be unencrypted and in the hands of a third-party provider.
During the initial setup of the app, an assistant guides you through all menu items. Every symbol is sufficiently explained.
Tons of functions
Lumos lamps can be grouped in the Eufy app. Of course, you should refrain from this if you want to use Lumos with either Amazon Alexa or Google Assistant, which even offer grouping features for Lumos.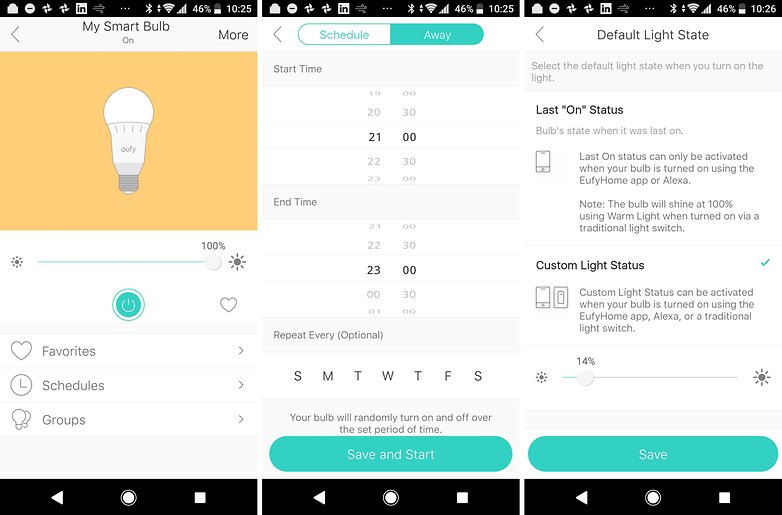 You can also set times when the lamps are to be switched on and off at random intervals. This will make potential burglars think that you're in the house.
One of my favorite options is the standard Personalized Light mode. This sets the standard brightness of the lamp to a fixed value. If you then switch on the Eufy lamp once with the conventional light switch instead of a smartphone, the lamp will then start with the reduced brightness that you defined and not with the maximum brightness.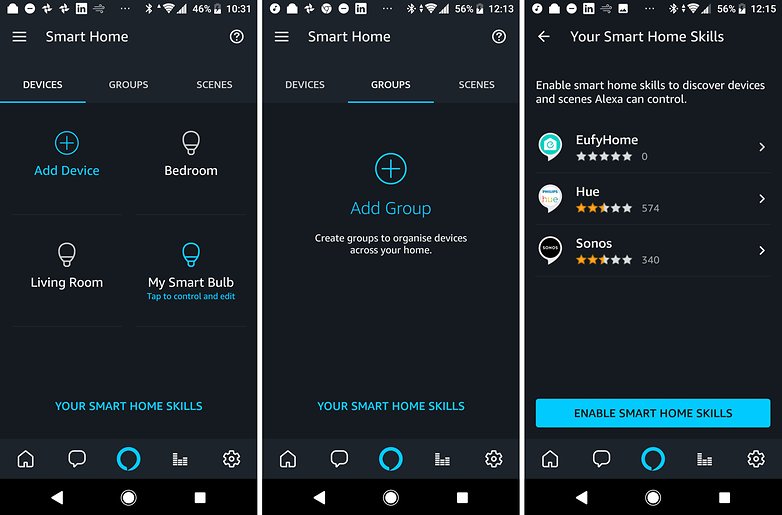 Good smart home integration
Both Amazon Alexa and Google Assistant can communicate with Eufy lamps. The Alexa integration was already available when the Eufy devices were introduced and also looks a little more mature than the integration with Assistant. When you add an Eufy lamp afterwards, I had to remove EufyHome from the linked services and add it again.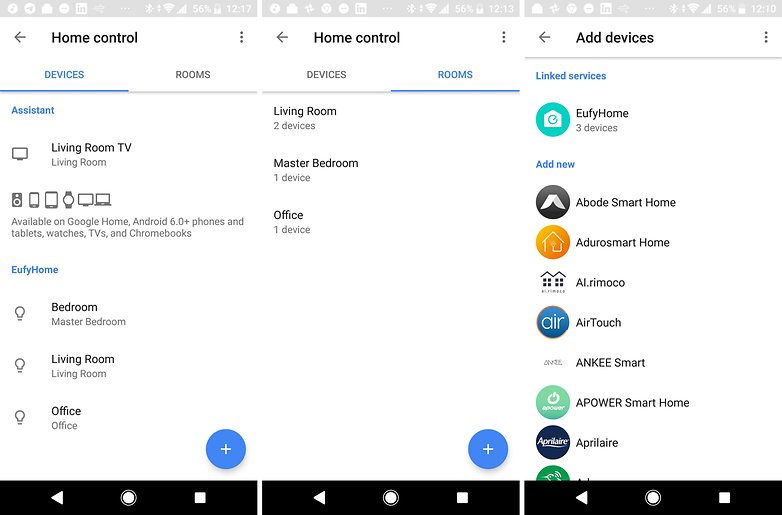 Alexa, on the other hand, could recognize the lamps after they've been set up in the Eufy apps. Alexa didn't mind when I renamed the individual lamps.
Performances comes and goes with WiFi performance
Unlike the usual Zigbee systems such as Ikra Tradfri or Philips Hue, Eufy uses Wi-Fi and an internet connection, as mentioned above. As long as all the devices have a good connection with your router and Wi-Fi load isn't too high, everything should work. As soon as the Wi-Fi or the internet connection is too heavily loaded, however, the response times on the lamps can increase drastically. It is difficult to artificially create these scenarios in a test, but they did occur more often. Compared to Philips Hue with Bridge, this was a negative point.
Final verdict
The performance and the added value of Eufy lamps depend on the quality of your Wi-Fi network. Furthermore, the use of Wi-Fi means that compact, battery-powered remote control such as those for Philips Hue or IKEA Tradfri will probably not appear for the Eufy lamps.
If none of these are deal breakers for you, Eufy may be the right choice. Anker has shown with both the apps and the smart home integration that the software department is committed to further developing the product, so you won't regret the purchase, at least in the short-term.