Bezel-less smartphones aren't as novel as you think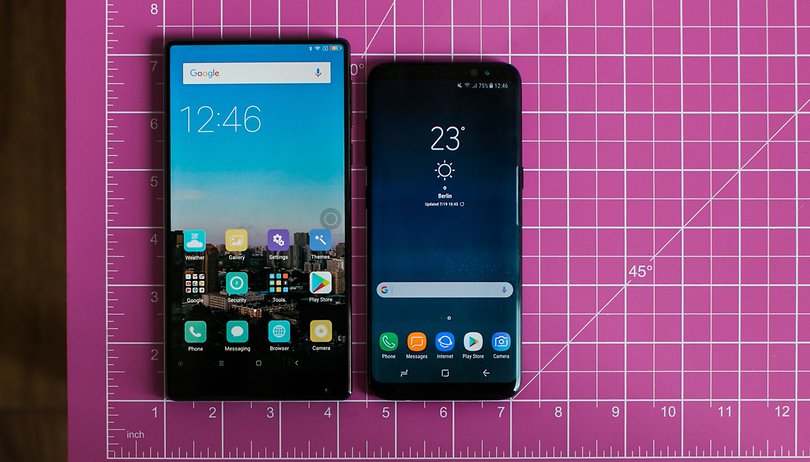 It was one of the biggest controversies of 2017: any high-end or top of the line smartphone that gets launched without at least trying to get rid of its borders is outdated and old. "It's really cool, looks like a great device, but why the borders from 2015?"
Life is unfair. It may be able to play videos in 4K with a beautiful display, run the most demanding games and have a battery that lasts two days, but it wouldn't matter. It will be judged according to its borders and lose all credibility among the competition.
Who would have thought that borders would be such a hot topic? On the new iPhone X, in addition to the Galaxy S8, S8+ and Note 8, the Xiaomi Mi Mix and even the LG G6 are all headed that way, but these weren't the first borderless smartphones out there. The idea isn't even from 2017.
In the distant days of 2014, Sharp launched its Aquos Crystal which, despite having a huge border under the display, almost entirely erased it from the sides and top. It's still living by that same motto in 2015 and 2017. ZTE, with its Nubia line, also launched the Z9 with borderless sides in 2015.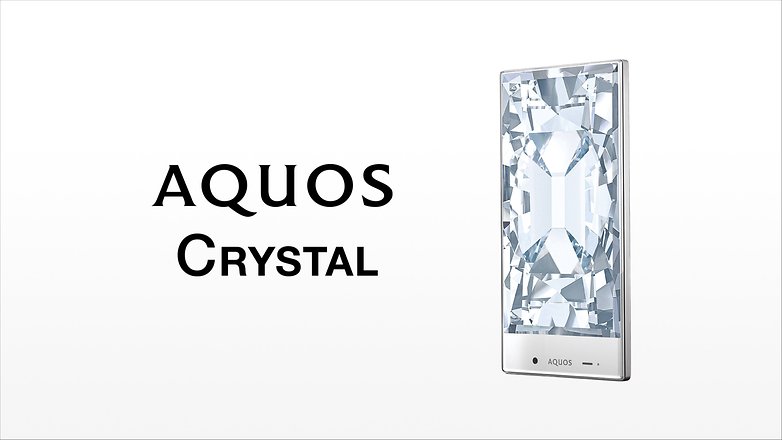 Sony has been known to play around with its borders quite a bit as well. However, it's now attracting flak for its latest high-end models, the XZ Premium and XZ1, which had an unacceptable amount of border since in 2015. The Xperia C5 Ultra, on the other hand, impressed with its borderless sides. The XA1 is still using the design today (below).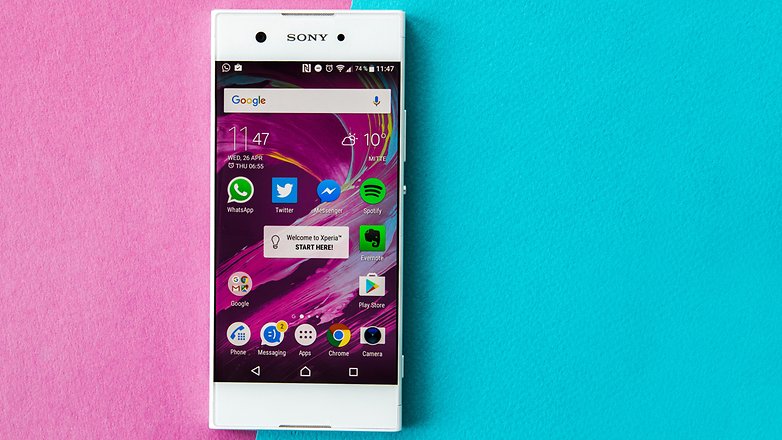 Rounding out these pioneering smartphones is the iconic S7 Edge, which got rid of any bezel that the S6 Edge hadn't already done away with. Plus, it was the Edge line that popularized the display with curved sides.

Obviously, we also have some current examples which are an even more extreme, with basically non-existent borders. One of the most symbolic is the Xiaomi Mi Mix from last year and its recently-launched second version. In addition to the iPhone X, the Essential phone (from the company of one of the Android founders, Andy Rubin) puts the camera in the middle of the display.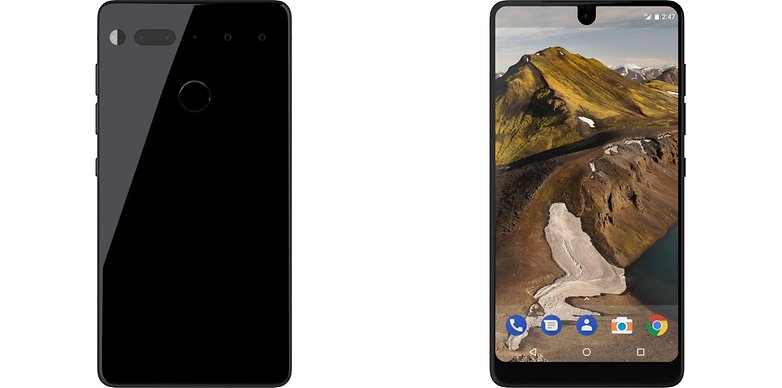 Our hall of fame of bezel-less phones has plenty of stars, doesn't it? Even though it came about in 2014, it's a trend that's really starting to gain momentum, and it's practically required on any smartphone nowadays. They really are breathtaking, and it gives off an incredible futuristic feel. But, what's the practical application of all this?

Not having a border doesn't add any features to a smartphone, no real innovation, it's all aesthetic. Design is essential for these devices, but so is usability.

One of the only devices that was really able to get anything useful out of the minimum border was the Edge line from Samsung. It had a few exclusive tools, but they weren't among the most popular ones from Samsung.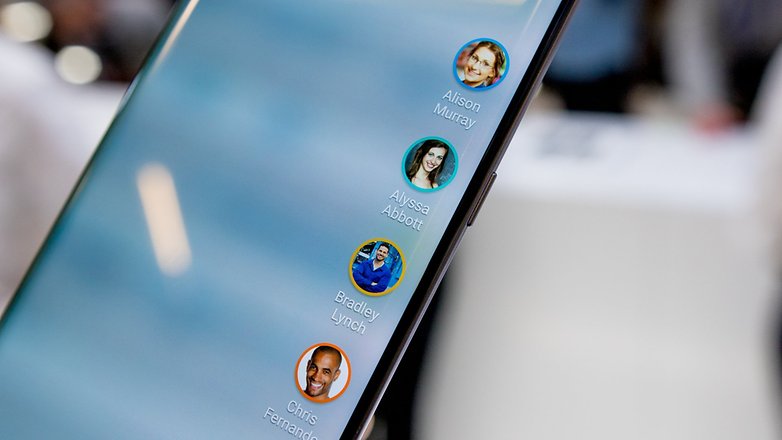 When it comes to usability, I don't see any practical benefit here. I have an S7 Edge because of its great camera. I usually take videos with it but for me, using it in my daily life is obnoxious. Many times, as I have somewhat fat fingers, I accidentally push something I don't want to since there isn't any place to hold onto it.
In bed, trying to hold the S7 Edge to read an article without accidentally pushing a button is almost impossible. There's nothing to grab onto, so I usually end up dropping it on my face. I've stopped using it because of things like that. And if I can't use it, it isn't practical.
Furthermore, the lack of borders takes away from other features on the front of the device. The sensors are a complicated issue, but where does that leave the camera? On the Mi Mix and similar devices, it was put beneath the display, and you need to be careful not to get your conversation in the shot when you were taking a selfie. It's a weird place to put a camera.

On the Essential phone and others, like the Sharp Aquos S2, the camera is in the middle of the display, making developers go crazy thinking about how they're supposed to get their apps to work around it. The notch screen on the iPhone X will also require apps to be redesigned around it.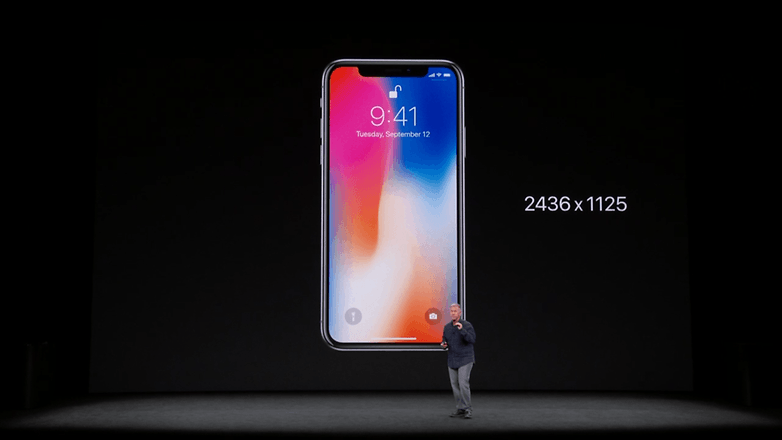 In this last case, all is not lost. The iPhone X, like Android phones, has an 18:9 ratio or something similar (another trend). Many apps and video content just won't use that part of the screen (although some do). However, this makes the part around the camera useless, which doesn't seem like too good of an idea to me.

Thinking more logically, I can see some advantages in the midst of all this. The problems mentioned above are what we have to deal with today, but nothing is stopping them from being fixed in the near future. New devices are always being released and, with them, things that we've never seen before.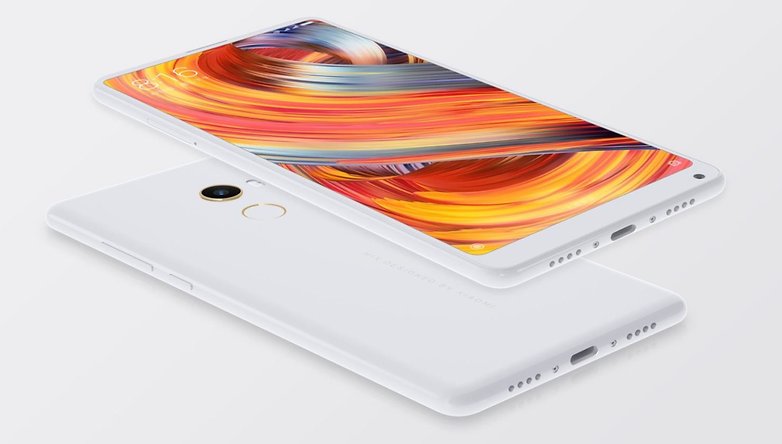 The Mi Mix is an excellent example of that. Without any way to output sound on the front, it's now reverberated throughout the entire device with a piezoelectric system. On the iPhone X, we can see a facial recognition which is more secure and faster, and which will make fingerprint sensors obsolete, or they could be integrated into the display with ultrasound.
It's not often that innovation comes without the growing pains of change and adjustment. It's not always the first ones that work best, but they do open the way for those that really do work.

So despite the fact that currently I'm not a fan of borderless devices, I think they'll be a part of our future and that someone, very soon, will come up with a solution that will make me enjoy using them.

Do you like borderless smartphones? What do you think the future has in store for this trend?