Apple hints how its full-glass keyboard for iPad and MacBook will work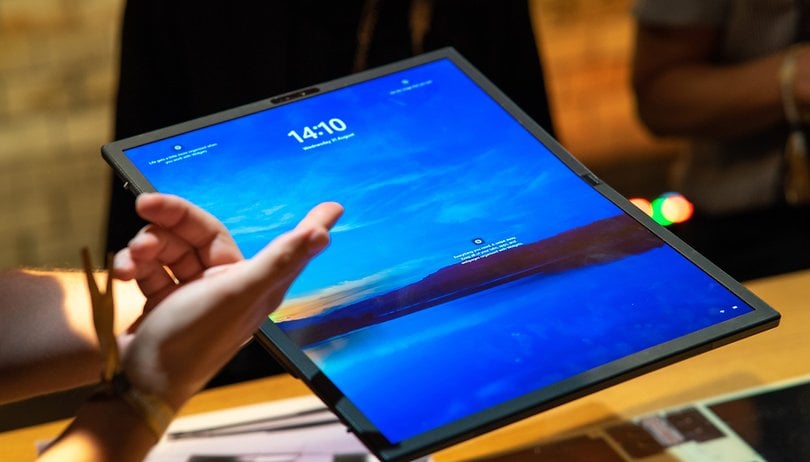 It seems Apple is not giving up on the idea of having a glass keyboard for its iPad Pro and MacBook. The company introduced a MacBook with integrated touch bar on the keyboard in 2016. However, it was eventually scrapped on the succeeding models. Now, a new patent reveals that Apple might be considering a beefed-up version with full glass design and realistic typing feedback.
As spotted by Patently Apple, the latest filing relates to an input device in the form of a keyboard with no mechanical components and that can be utilized into Apple's hardware including the iPad. It should be noted that the device is different to one of Apple's earlier ideas of a typical keyboard with a hybrid docking system if coupled with a tablet.
Apple's full-glass keyboard for iPad and MacBook
The patent's sketches show that the keyless keyboard will be built within the iPad's case or cover replacing the traditional mechanical keyboard. What's interesting is the set of applications associated with this device, which include turning the keyboard into an adaptive display or virtually allowing customizations and turning it into a huge trackpad.
Apple wants to provide advanced haptics feedback that will mimic the experience when typing on mechanical keyboards. In order to achieve this, the patent employs haptic actuators that will produce physical feedback every time a user starts to press a key on the screen. Apple will also use force sensing technology along with touch sensing to differentiate accidental presses from intentional inputs.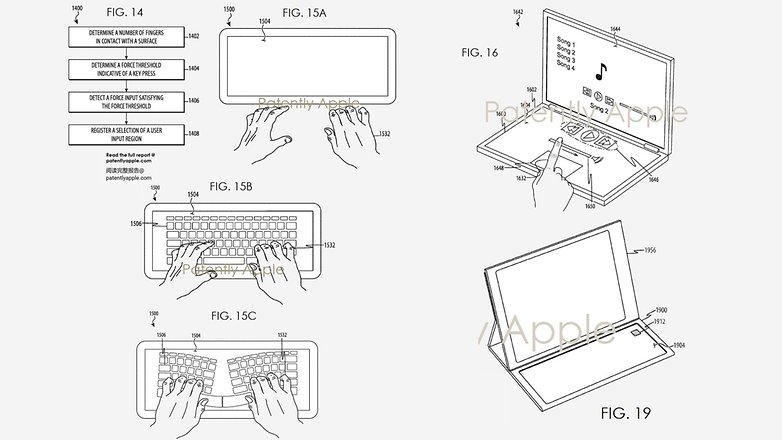 In the case of MacBook, the device will act as a secondary bottom display forming a dual-screen form factor. If the hinge supports 360-degree rotation, this design will be comparable to Microsoft's Surface Duo 2 rather than having a full folding mechanism found on the Asus ZenBook Fold 17 (review).
These findings do not mean we could see the full-glass keyboard happening anytime soon or in the near future. Possibly, the device may never materialize at all. Regardless, we want to know your thoughts about this Apple hardware. Let us know in the comment section.