Withdrawing Cash From An ATM Now Possible With Just Your Android Phone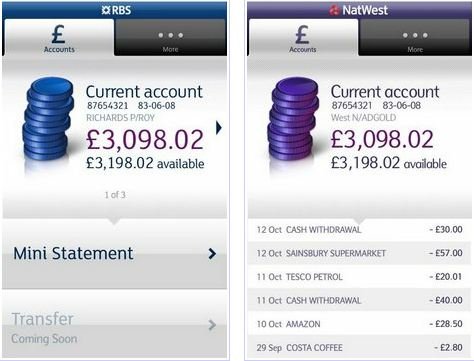 So you're on the way to grab some dinner and catch a flick with your girl, and you arrive at the restaurant only to find that you've got no cash on you. Fail. But no worries, as you can simply hit up the nearest atm machine and grab some cash for your romantic evening, right? WRONG, cause you notice you left your wallet at home as well. She's getting mad fellas. You just drove 30 min to get to the restaurant, and if you don't find a solution soon, your entire evening is about to get pretty lame. What do you do? Well, as of today, if you happen to have a bank account at the Royal Bank of Scotland (RBS) or with Natwest, you can simply whip out your Android device, make a simple withdraw request, and pick up your cash from a local ATM machine. The evening is saved.
Pretty nice option have right? It basically works by simply installing the banking app on your device and making a money request. You then receive a 6 digit pin number that can be entered in at a cash machine to release your funds. I don't know about you guys, but this sounds like a very useful feature.
The aim of this is to aid people who may have lost or forgotten their bank card, and could also be very useful if you just want to leave your wallet at home for a change. The name of the service is called "GetCash", and it now works with Royal Bank of Scotland and Natwest ATM machines. The limit on the pin number is 100 pounds per use, and the issued codes are valid for 3 hours. The code can be used as often as you wish, just as long as your withdrawal limit isn't exceeded.
The service is now available to around 2 and a half million UK residents, and is the first service of its kind in England. The app is available for Android, the iPhone, and for Blackberrys. The RBS Android app can be downloaded here, and the Natwest app here.
Picture credits: eurodroid.com