Amazon Kindle Scribe Update: Handwriting Becomes Text!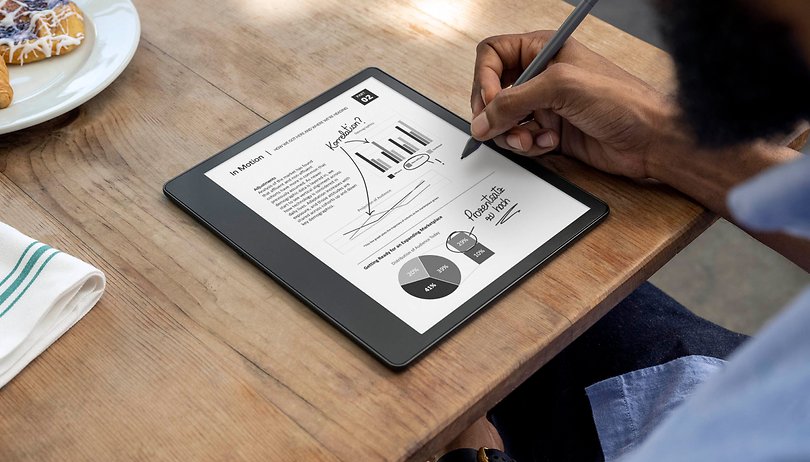 Similar to Google's feature drops, Amazon also gives its products, like the new Kindle Scribe, a free software update from time to time, which brings some new features with it. This is currently the case with the third update, which, among other things, brings the feature that many have been asking for, namely the ability to convert handwritten notes into text.
New features for the Kindle Scribe from Amazon
The 10.2-inch Kindle Scribe from Amazon is one of the largest and most popular e-readers on the market with its Paperwhite display, stylus, and 16 GB of memory minimum. Nevertheless, it had a flaw that the fan community criticized again and again: You could not convert the handwritten inputs into digital text. With the update to version 5.16.2 distributed via OTA (Over the Air), probably the biggest online retailer has eliminated this shortcoming.
Because from now on, handwritten notes can be converted into text when exporting the notebook. Disadvantage: Without sending, i.e. sharing via the option "Convert to text and send quickly", this function is not available. The notebook is then converted to a *.txt file and sent.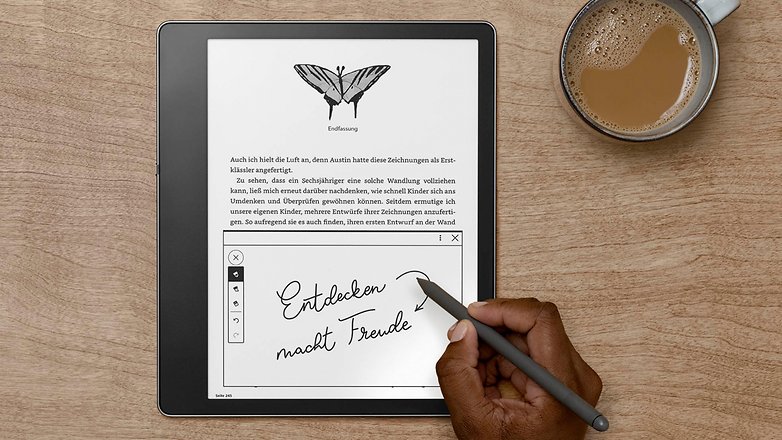 New Lasso feature
With the Lasso function, there is an additional innovation for the Kindle Scribe. So now wherever you have the ability to write, you can circle the notebooks, sticky notes as well as PDFs with the new lasso selection to then resize or move the selection within a notebook, sticky note, or PDF. It is also possible to cut, copy and paste into other notebooks, sticky notes, and PDFs.
PDF now also in landscape format
Speaking of PDFs: These can be consumed in portrait and landscape format after the OTA update. Furthermore, you can now adjust the margins to increase the font size. In addition, you can select an individual text by marking it with your finger or pen. It is practical to look up text-related dictionary definitions, translations, and Wikipedia results in this context.
Who of you owns a Kindle Scribe? The 10-inch device is now also available with a 6-inch display. Do you like e-readers at all or do you go for an Apple iPad or Android tablet? Write us your preferences in the comments.