Is Samsung's Galaxy S3 Promo Video Attacking Apple Owners?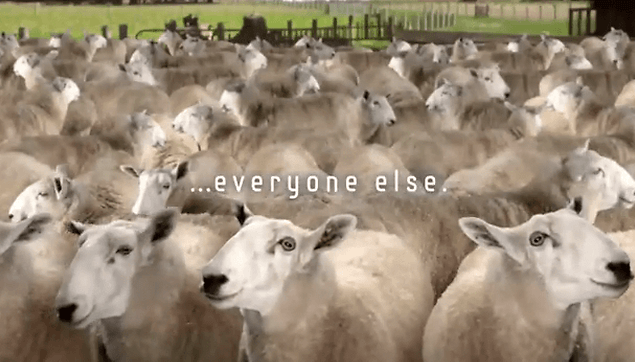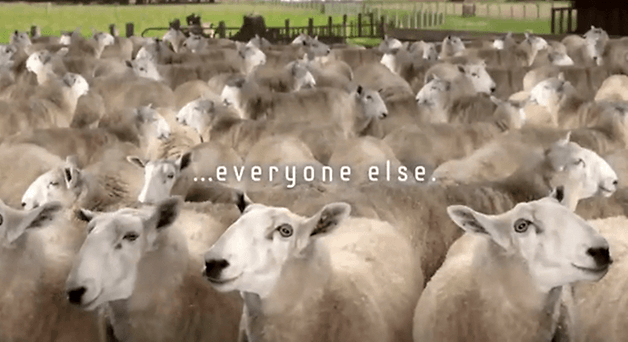 As expected, Samsung has unveiled a teaser video for the Galaxy S3 that doesn't give anything away about the device. Instead, the video includes lots of jargony marketing terms like "Truly Smart technology becomes a natural part of life...your view of the world grows ever wider, as you gain the power to explore it freely and swiftly.....with this new technology you can stand out from everyone else." Pretty standard script, no?
Except the sheep part.
Yes, at the end of the latest promo vid for the Galaxy S3, the "rest of the pack" is portrayed as sheep. This is a not so subtle dig at iPhone users, some are saying, and continues in the vein of Samsung's campaigns that portray Apple fans as clueless hipsters. But does the latest campaign go too far? Just minutes after Samsung posted the Galaxy S3 ad, Engadget's editor in chief Tim Stevens tweeted: "Does anybody actually like the wooly Samsung campaign? I have a Sammy phone in my pocket and even I find it a little distasteful."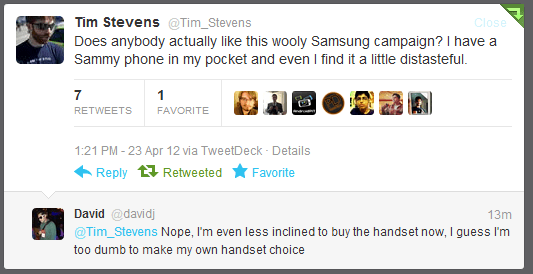 Another editor named Daniel Cooper Tweeted "Samsung's 'iPhone users are sheep' campaign doing a great job of alienating its target market.'
Do you agree? Certainly Samsung has taken Apple attacks too far in the past, but I don't know if the dig was necessarily directed towards iPhone owners. And even if it was, it's not as if Apple has been playing friendly with Android all along. Are people just getting too sensitive about the platform wars or has Samsung gone too far?