5 apps to help you achieve your healthy eating goals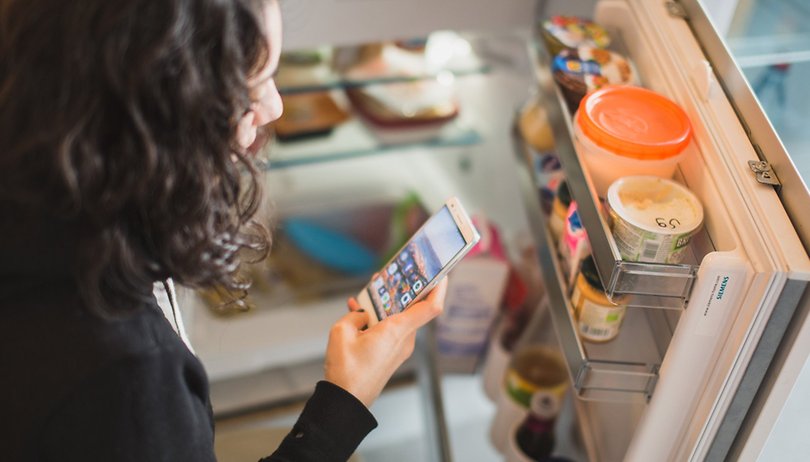 We're spending more time than ever in front of our phone screens and the health implications of this are often debated. But there is a way you can become healthier from your smartphone use: through meal planning apps, nutritional information and calorie counters. So without further ado, here are some useful apps to install if you want to take care of your well-being!
CodeCheck
All the food we eat has different nutritional values (carbohydrates, fats, protein etc). Each of them has a specific role in the body, but the difficult part is knowing how much to eat of something. For example, we already know that indulging in too many sweet, high-carb foods can have consequences for our bodies.
If you're the kind of person who is determined to get your diet absolutely right, CodeCheck is the application for you. Point your camera towards the barcode on your food and it will tell you the nutritional values, but most importantly, it will alert you if it's bad for you, or if it should be eaten in moderation, as it isn't always easy to spot these kinds of foods as a result of the misleading marketing of some 'health' foods. Apps such as Open Food Facts and ShopWell also have a similar concept.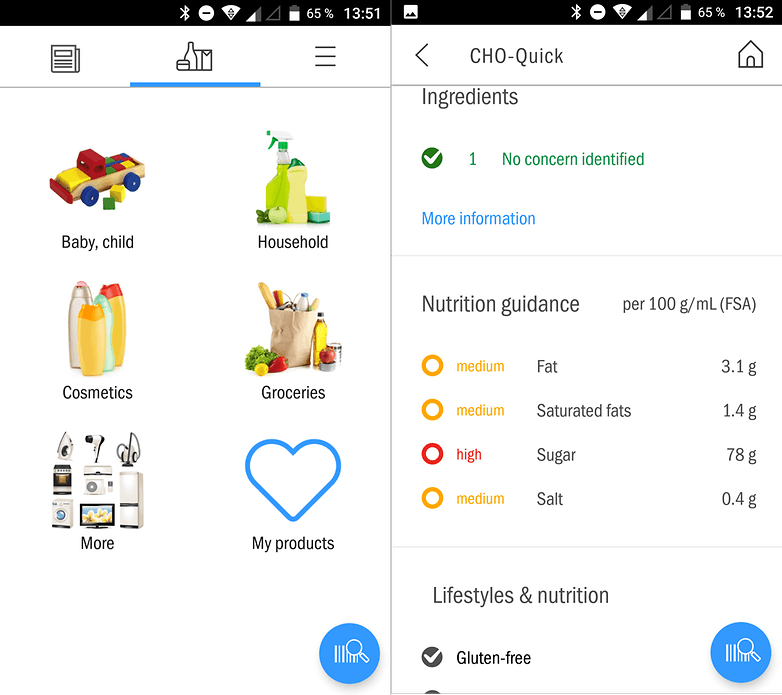 Version of the app: 5.1.1-454
Size of the app: 53.33 MB
Compatibility of the app: Android 4.0.3 or higher
Economic model: free
MyFitnessPal (Calorie Counter)
Calorie counting. It's one of the most common methods to lose weight, and is also important for gaining or maintaining your weight too. This app features a diary to input everything you've eaten for the day and displays the calories you've consumed and what you have left. You can add each food yourself or scan a barcode.
The goal of the app is to help you reach your goals. Based upon your height, weight and your target, it will determine how many calories per day you need to intake. Personally, I don't like to obsess too much about the calories I consume, and for that reason, I treated this app as more of a guideline.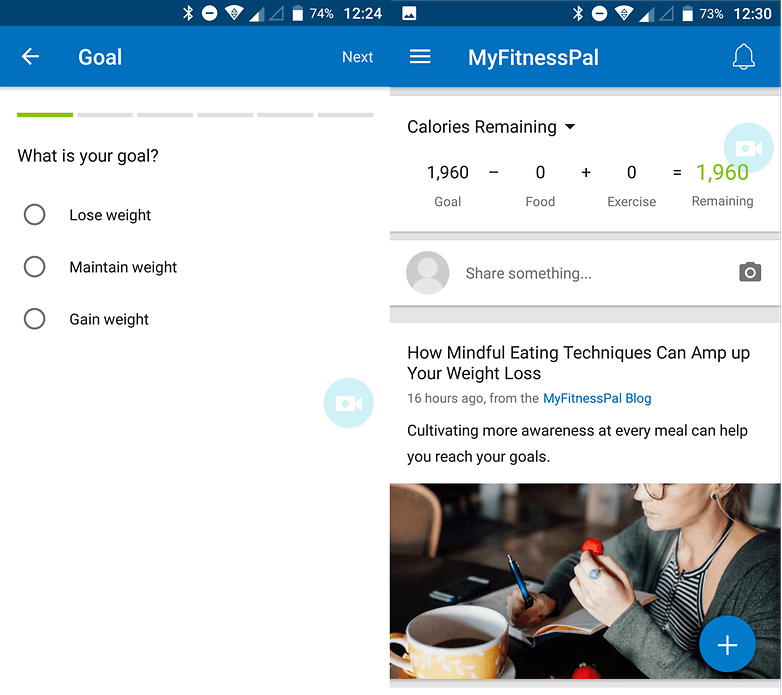 Version of the app: 6.29.2
Size of the app: 61.58 MB
Compatibility of the app: Android 4.0.3 or higher
Economic model: free (a paid version exists)
DietSensor
Last year, this app made a name for itself at CES. Unlike some methods, this app helps you lose wait in the healthiest way. No fad diets, just by eating a balanced diet. This is also useful for diabetics who need to monitor their blood sugar levels.
Similar to other apps, the app analyzes what you eat and gives you information regarding the nutrition. It creates a nutritional plan based on your goals and also offers you tips.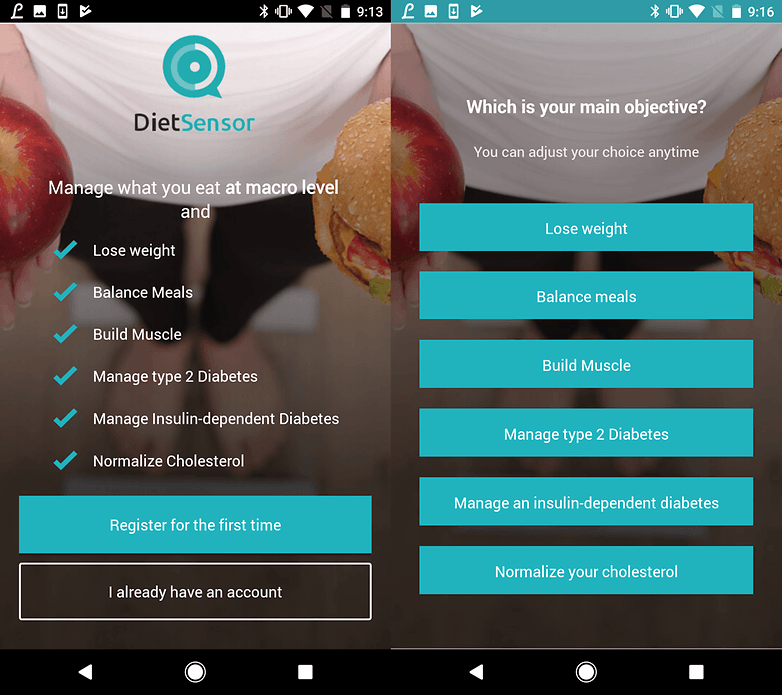 Version of the app: 2.2
Size of the app: 61.58 MB
Compatibility: Android 5.0 or higher
Cost: free (a paid version is also available)
Seasonal Fruits and Vegetables
You don't have to starve yourself to eat, you just have to make better choices. Of course, we know we should be eating more fruits and vegetables. In summer, we can enjoy seasonal, water-based fruits and in winter, we need fruits that are rich in vitamins. If this is something that interests you, this app will answer your questions. It's very easy and simple to use.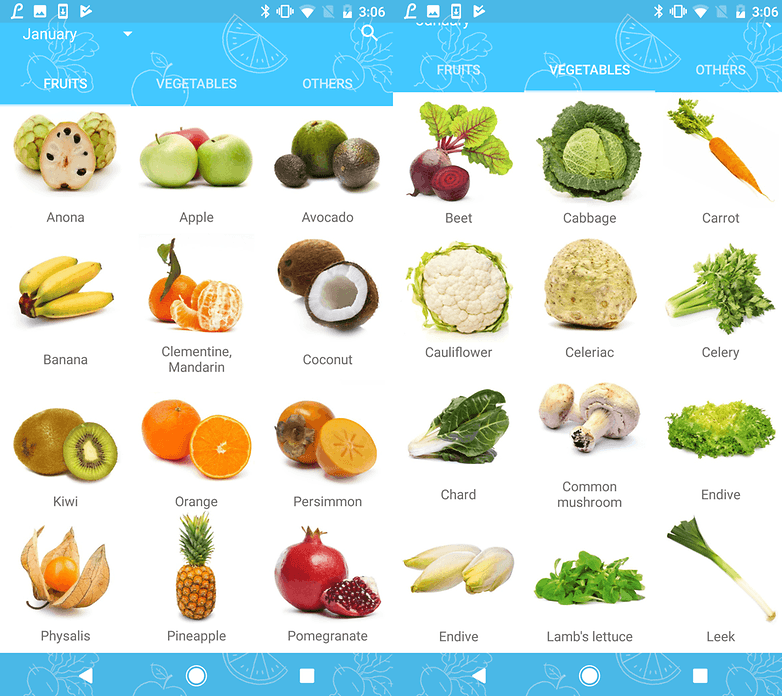 Version of the app: 1.9
Size of the app: 6.27 MB
Compatibility: Android 4.1 or higher
Price: Free
Is my food safe to eat?
Do you sometimes go into your fridge and question whether you should eat something that was opened several days ago? Or did you throw away the packaging that told you how long it takes to cook? This is where the next app comes in handy.
There are three ways to use this app. The first is to check cooking instructions (oven temperature and general tips), the second allows you to receive recommendations for how long you should keep your food, and the third tells you whether it's time to just throw it out.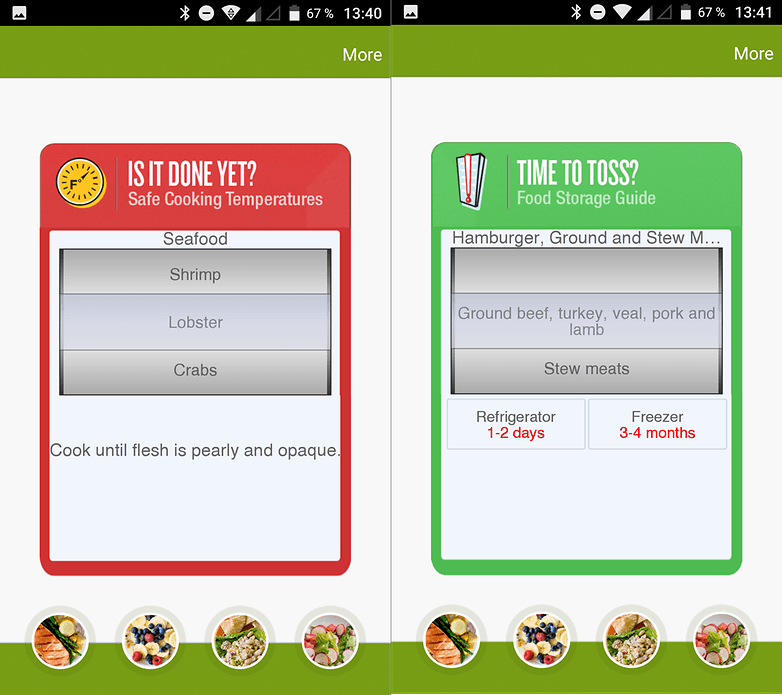 Version of the app: 2.1
Size of the app: 7.39 MB
Compatibility: Android 2.2 or higher
Price: Free
Have you used any of these apps? What did you think of them?