Xiaomi's MIUI 15: New features and compatibility list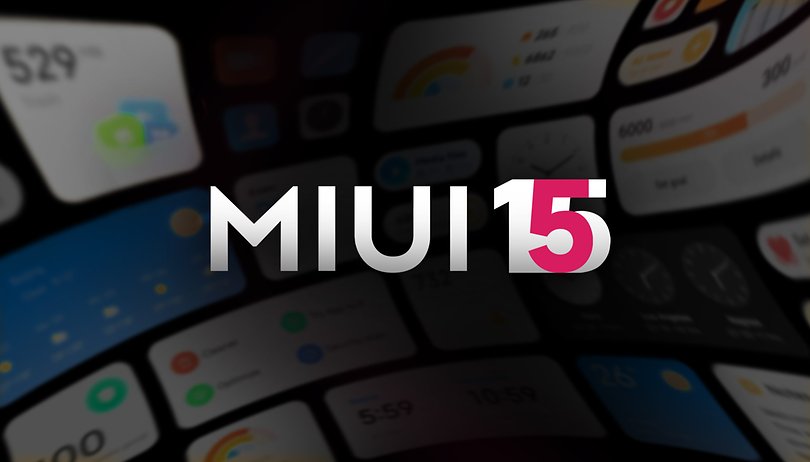 At the latest smartphone launch at the end of July, Xiaomi unveiled its MIUI 15 Android skin—by providing a sneak peek. What can we expect from this skin that is based on Android 14? What are the rumors surrounding it and which smartphones will be compatible with the update? All these will be revealed to you by nextpit.
Xiaomi introduced the Redmi K60 Ultra to the Chinese market at the beginning of August. This is exciting news for those of us who live outside of China because the smartphone might be the device that will be released globally as the Xiaomi 13T or 13T Pro.
Table of Contents:
MIUI 15 officially announced
Another minor detail about the launch event was also exciting: Xiaomi unveiled the Xiaomi 15 logo, which is the upcoming skin from the Chinese company based on Android 14 for the very first time. There was actually not much more to gawk at apart from the logo, which was seen in pink (is it to match the Barbie trend?). The company did not reveal any possible design updates or new features.
At the very least, there was the unsurprising confirmation that MIUI 15 will arrive later this year. Since that happened at the launch of the Redmi K60 Ultra/Xiaomi 13T (Pro), we can probably consider this phone as confirmed.
Greetings from the rumor mill: This is what we can expect from MIUI 15
Well, if Xiaomi doesn't want to reveal anything, we'll simply have to scour the world of leaks and rumors to find out more. Let's begin with a rumor that referred to Android 14 for Xiaomi, but not to MIUI 15:
MIUI 14.1 will arrive before MIUI 15 does
Xiaomi will still take one more step before we are treated to the pleasure of having MIUI 15 on our handsets. Accordingly, the Chinese company will update various devices from MIUI 14 (review) to MIUI 14.1. Interestingly enough, this skin will already be based on Android 14, making it a preparatory step before the big MIUI 15 update.
According to xiaomiui.net, this version should only arrive at a handful of devices from the Xiaomi 13 series, among others. Don't expect any major feature updates either, because this update was almost exclusively meant to lay the foundation for Android 14. Thus, you will probably hardly notice any difference from its predecessor when using Android 14.1.
MIUI 15: Expected new features
Leaker TECH_MUKUL published five items on Twitter (or should we say X?) that we can expect to see in MIUI 15 based on a leaked screenshot. Gizchina also listed various new features that can be derived from the source code itself. We will summarize the mentioned features for you:
New user interface design
Like other earlier rumors, this one also mentioned MIUI being visually polished. With MIUI 15, Xiaomi will bring a brand-new user interface design that is supposed to improve the overall user experience. There is talk about a revision of the simpler icons, where using it is supposed to be more intuitive, while the animation effects will also receive an update.
Volume booster
A volume booster function will find its way into the settings menu. Users will be able to make the audio output significantly louder. We're talking about an amplification level up to an astonishing 200 percent. However, the function is not only supposed to amplify sound, but at best, spare both smartphone speakers and your ears.
Optimized clipboard
The clipboard will undergo a significant upgrade as well. Apart from text, pictures and various files should be able to be copied and pasted effortlessly. This update will also be helpful when sharing content and promises a functionality that we are already familiar with from Pixel or Samsung smartphones.
Upgraded haptics engine
MIUI 15 apparently offers a more realistic and precise haptic feedback. This should allow users to experience more realistic tactile sensations when operating the device.
Improved privacy features
Privacy is also looked into with MIUI 15, which includes app permissions management. Improvements in privacy settings and data encryption are also in store.
Smart scheduling and reminder functions
MIUI 15 will be improved in terms of setting reminders and scheduling tasks and activities. This is intended to enable users to be more efficient in both their professional and private lives.
Improved multitasking management
Finally, MIUI 15 will also take care of multitasking, according to the source. Thus, this update should make it easier for you to manage as well as easily switch between different applications.
These smartphones can expect to receive MIUI 15
Now let's discuss the smartphones and tablets that we expect will receive MIUI 15 eventually. As you know from our Android 14 update tracker, we've divided the models we think will receive the MIUI 15 update into Xiaomi, Redmi, and Poco handsets. This list is unofficial as we can only base it on Xiaomi's previous historical update pattern.
Therefore, this is a speculative list that should only serve as a general guide for you. As soon as we receive confirmed news, we will update this list accordingly. However, before that, you can take a look at the devices that Xiaomi has already confirmed will receive Android 15.
Xiaomi phones that will be officially updated to MIUI 15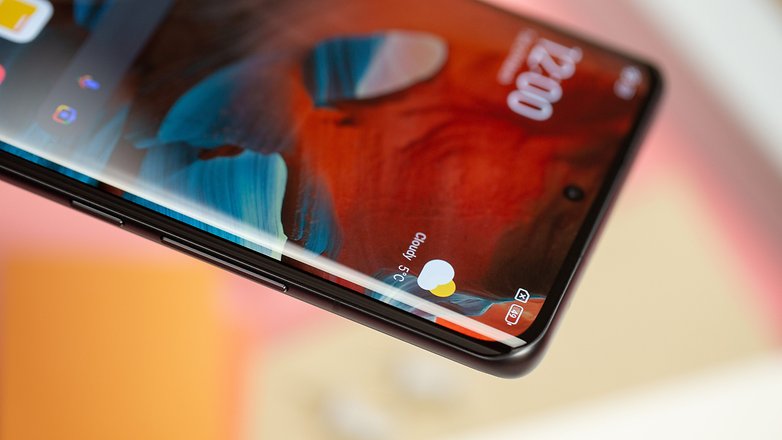 This is the official, albeit extremely short list.
Officially confirmed
Redmi 12
Xiaomi Pad 6
Redmi Note 12
Xiaomi 12
Xiaomi 12 Pro
Xiaomi phones that could receive the MIUI 15 update
On the other hand, the list of phones that we imagine will receive the update is far longer. Here, we listed the Xiaomi flagships, Redmi, and Poco models in separate tables. We will also keep updating these tables based on the latest information.
Xiaomi models
Xiaomi 14 series
Xiaomi 13 Lite
Xiaomi 13
Xiaomi 13 Pro
Xiaomi 13 Ultra
Xiaomi 13T
Xiaomi 13T Pro
Xiaomi 11 Lite 5G NE
Xiaomi 11i 5G/Hypercharge
Xiaomi 11T
Xiaomi 11T Pro
Xiaomi 12
Xiaomi 12 Lite(taoyao)
Xiaomi 12 Pro
Xiaomi 12 Pro Dimensity Edition
Xiaomi 12S
Xiaomi 12S Pro
Xiaomi 12S Ultra
Xiaomi 12T(plato)
Xiaomi 12T Pro
Xiaomi 12X
Xiaomi Mi 11
Xiaomi Mi 11 Lite
Xiaomi Mi 11 Lite 5G
Xiaomi Mi 11 Ultra
Xiaomi Mi 11i
Xiaomi Mi 11x
Xiaomi Mi 11X Pro
Xiaomi Mi Mix 4
Xiaomi Mi Pad 5
Xiaomi Mi Pad 5 Pro
Xiaomi Mi Pad 5 Pro 12.4
Xiaomi Mi Pad 5 Pro 5G
Xiaomi Mix Fold 2
Redmi phones that could receive the MIUI 15 update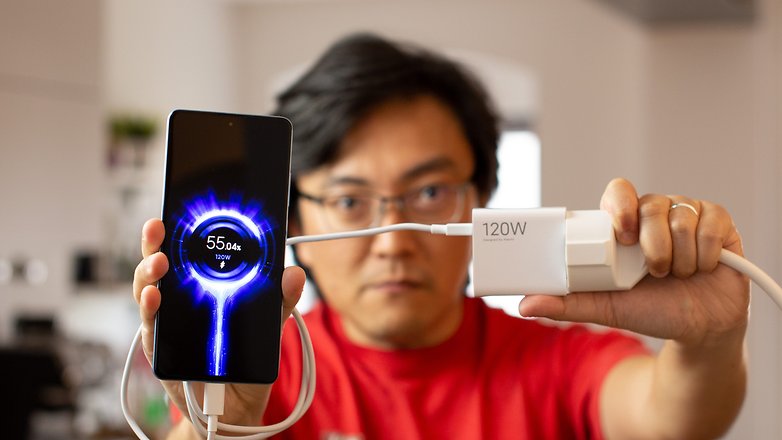 Redmi models
Redmi 10
Redmi 10 2022
Redmi 10 5G
Redmi 10C
Redmi 11 Prime 5G
Redmi 12
Redmi 12C
Redmi K50
Redmi K50 Pro
Redmi K50 Extreme Edition
Redmi K50 Gaming Edition
Poco F4 GT
Redmi K50i
Redmi Note 10
Redmi Note 10 5G
Redmi Note 10 Lite
Redmi Note 10 Pro
Redmi Note 10 Pro 5G
Redmi Note 10S
Redmi Note 10T/10T 5G
Redmi Note 11
Redmi Note 11 Pro 5G
Poco X4 Pro 5G
Redmi Note 11 Pro+ 5G
Redmi Note 11 SE
Redmi Note 11S
Poco M4 Pro
Redmi Note 11T Pro
Redmi Note 12 4G/4G NFC
Redmi Note 12 5G
Redmi Note 12 Pro
Redmi Note 12 Pro 4G
Redmi Note 12S
Redmi Pad
Poco phones that could receive the MIUI 15 update
Poco models
Poco C55
Poco F4 5G
Poco F4 GT
Redmi K50 Gaming
Poco F5
Poco F5 Pro
Poco M4 5G
Redmi Note 11R
Poco M4 Pro
Redmi Note 11S
Poco M4 Pro 5G
Poco M5
Poco M5s
Redmi Note 10S
Poco X3 GT
Poco X3 Pro
Poco X4 GT
Poco X4 Pro 5G
Redmi Note 11 Pro 5G
Poco X5 5G
Poco X5 Pro
What other features will arrive and which smartphones have been officially confirmed by Xiaomi to receive MIUI 15? We continue to keep an eye on all those here at nextpit, so we'll be updating this post continuously. What do you think? Is your Xiaomi model included?