Xiaomi Civi 3 Inherits the Xiaomi 13 Ultra's Camera Design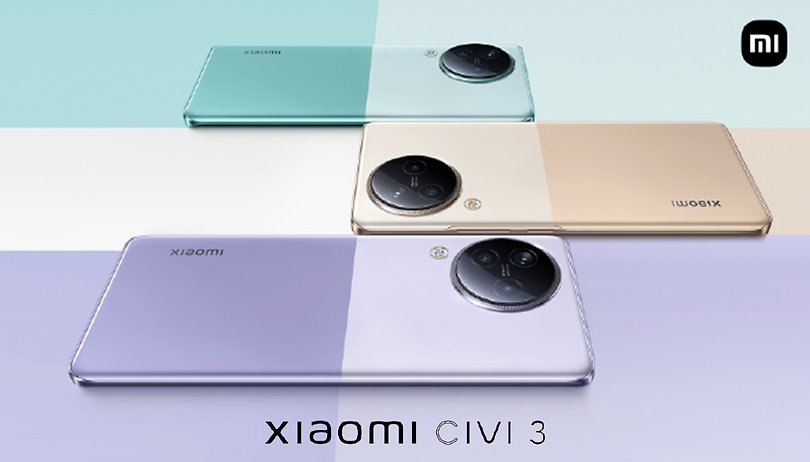 Xiaomi is holding a small launch event in Germany today, to which we were also invited. We can only guess what we will see there. In China, on the other hand, they are preparing for the launch of the Xiaomi Civi 3, which will be presented on May 25 according to extensive advertising material. A video already shows the design, which strongly reminds us of the Xiaomi 13 Ultra.
The Xiaomi Civi 3: mid-range meets camera flagship
I already mentioned it at the beginning: Xiaomi is also holding a short-term event in Italy today. Xiaomi didn't hint at what they are going to display, however. Maybe the Xiaomi Smart Band 8 and a e-scooter or maybe already the Xiaomi 13 Ultra, which we were already able to examine in China and tested for you. A global launch date for the camera flagship is still pending.
In the home country China, on the other hand, people are preparing for the launch of the Xiaomi Civi 3 on May 25 at 2:00 p.m. (Asia time), which will probably slide onto the shelves here as the Xiaomi 14 Lite. The mid-range smartphone had already caused some leaks in the past, which reported a 6.55-inch AMOLED display with an FHD+ resolution and a refresh rate of 120 Hz. A 32 MP dual camera (punch hole) at the top center.
Triple camera on the back reminds us of the Xiaomi 13 Ultra.
Furthermore, the Xiaomi Civi 3 aka Xiaomi 14 Lite will feature a Dimensity 8200 from MediaTek and a 50 MP triple camera on the back, consisting of an IMX800 image sensor from Sony. It is precisely this camera array that reminds us very strongly of the tested Xiaomi 13 Ultra. The circular camera array is a bit smaller and positioned on the left, but the similarity is unmistakable.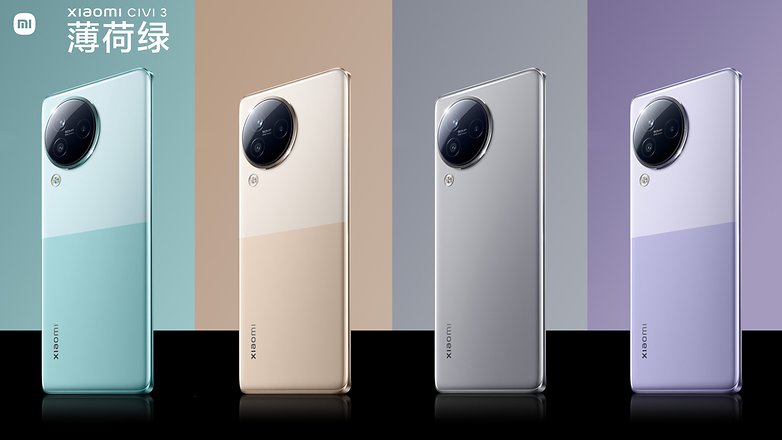 As the company itself meanwhile informs extensively on its Sina Weibo channel, the Civi 3 comes in four different colors on the market: Mint Green, Adventure Gold, Coconut Gray, and Rose Purple. A video has also already been posted in China, which the colleagues from NotebookCheck kindly made available on YouTube.
What do you think of the Xiaomi Civi 3? Do we already see the design of the upcoming Xiaomi 14 series here? Do you find the dominant camera design more attractive, or do you prefer it more discreet, like on the Samsung Galaxy S23 (review), where three small camera optics are arranged vertically? Write us your preferences in the comments.