Xiaomi 13 hands-on: Cutting edge in most aspects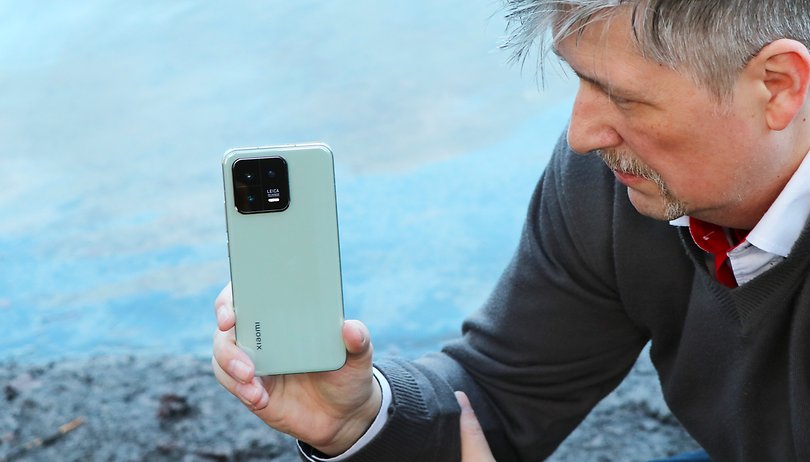 The Xiaomi 13 and 13 Pro models were officially unveiled in China on December 11, 2022. This probably means we will have to wait until spring for it to be released outside of its home country. That was far too long for the NextPit editorial team to wait, so they ordered both models from China without further ado. I was already able to test the basic model briefly. Here is my hands-on experience, and we explain why the Xiaomi 13 is probably the better choice of the two Xiaomi flagships.
Good
Familiar Apple-like design

Brilliant E6 AMOLED display

Superior camera results

Snapdragon 8 Gen 2 runs well

Stereo speakers offer good sound

MIUI 14 is easy to use
Bad
Slippery as an eel

Average battery runtime
Xiaomi 13 release date and price
The Xiaomi 13 has been unveiled in its home country of China in four different storage configurations: 8/128, 8/256, 12/256, and 12/512 GB. It will cost 3,999, 4,299, 4,599, and 4,999 yuan, respectively. These are prices between $570 and $710 depending on the current exchange rate. We opted for the 8/256 GB variant and are also convinced that this will be one of the variants that will be available globally. We already know from the past that not all variants are distributed worldwide.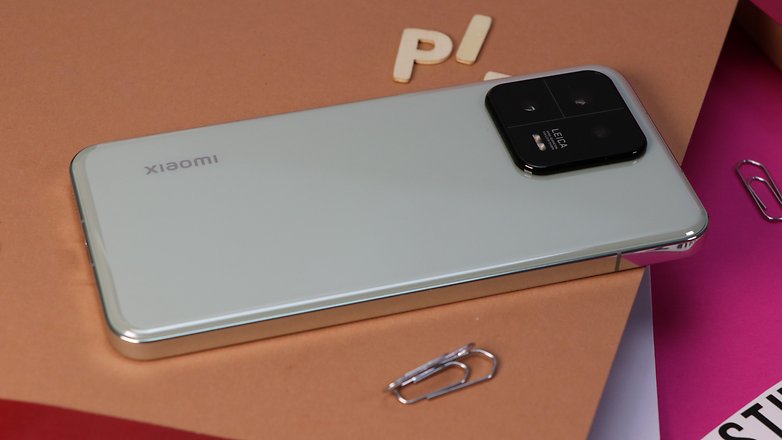 Currently, the purchase is only possible via import retailers like TradingShenzhen, who also kindly provided us with the review sample.
Xiaomi has not announced a global launch date yet but it can be assumed that the company will use the Mobile World Congress in Barcelona as the platform to do so, which will happen from February 27 to March 2, 2023. From there, we will probably also see the Xiaomi 13 Ultra unveiled, which will be available globally as well according to Xiaomi founder Lei Jun. This is in stark contrast to its predecessor, the Xiaomi 12S Ultra (review).
It will definitely not be priced lower than the Xiaomi 12, which went on sale internationally at 8/128 GB for $900 and 8/256 GB for $950 on March 29, 2022. If it retains the same price points, we can consider ourselves lucky. As mentioned earlier, all these are just pure conjecture and not based on facts.
Display & Design
Three things immediately catch the eye when you first see the Xiaomi 13: the flat display, the square camera array at the top left of the back, and the angular flanks. This design basically can only be narrowed down to one other handset: the Apple iPhone 14 Pro. This is not a provocative statement, but probably not even far from the truth as some will assume. A certain affinity to Apple simply cannot be denied due to Xiaomi's past. Its smartphones had much more visual overlaps at the beginning, all the way up to system icons, which were basically a 1:1 copy of Apple's iOS.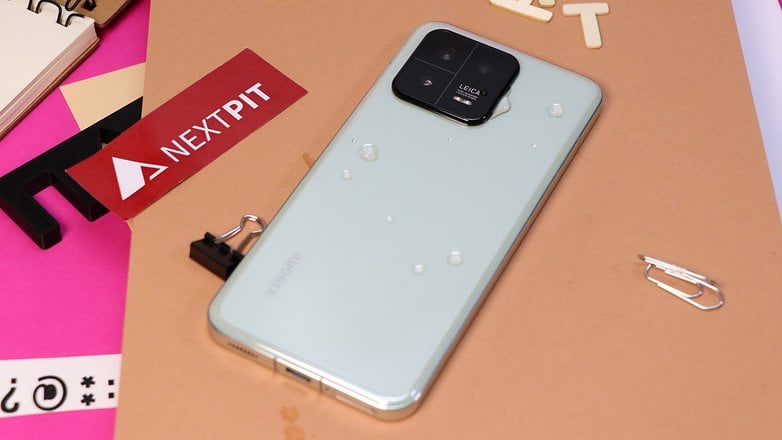 Back to the here and now: I would never have thought about it beforehand, but the flat display, together with the chrome-polished aluminum frame do look pleasing all the way. To my surprise, the "angular" design also offers a very good feel in the hand, just don't tell anyone about this lest you receive dirty looks! In the right light, the glass back reveals your fingerprints.
What is worse is the fact that the Xiaomi 13 comes off on the back like a suppository in transit. In other words, despite the clearly protruding, square (with rounded corners) camera array, the IP68-certified Android smartphone slides all too easily on any kind of inclined surface.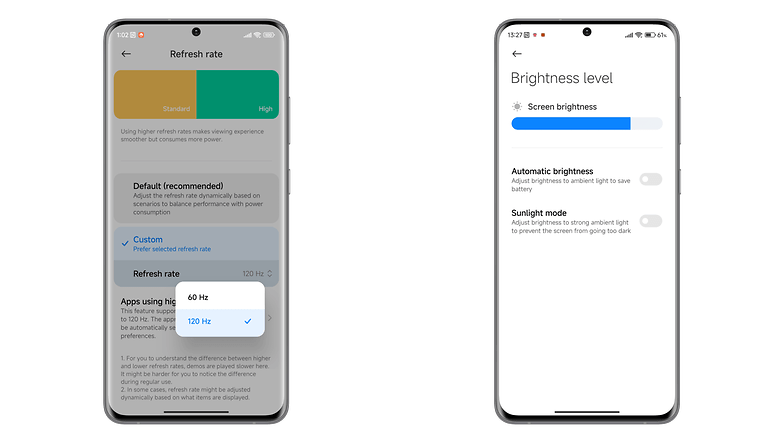 In front, 2,400 x 1,080 pixels are spread over 6.36 inches, offering us a high-contrast and crisp AMOLED display. Although Xiaomi has dispensed with the energy-saving LTPO feature on the base model, unlike the Xiaomi 13 Pro (which switches between 1 to 120 Hz), at the end of the day you can rely on Samsung's E6 panel.
The maximum brightness is specified at 1,200 nits, which is sufficient by itself; and there is even 1,900 nits brightness in "Sunlight Mode". Here is a fun fact: Despite the larger display, the Xiaomi 13 is smaller than its predecessor at 152.8 x 71.5 x 8 millimeters.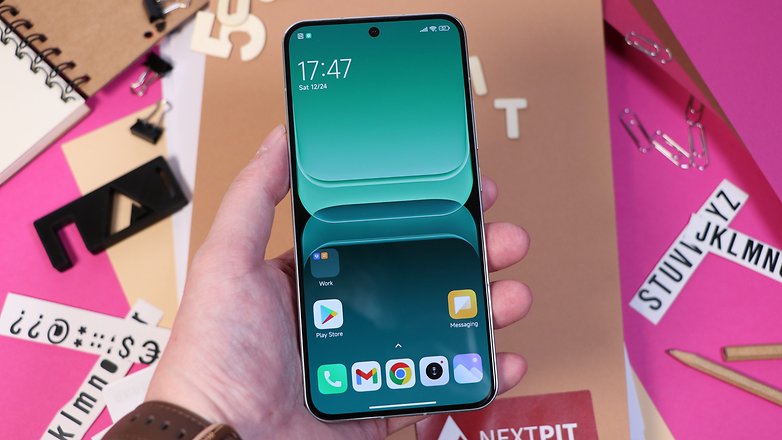 Xiaomi 13 software
The Xiaomi 13 smartphone comes with the latest MIUI 14 operating system, which is of course based on Android 13. I have to admit that I did not notice any major differences compared to MIUI 13, but they do exist! For example, the so-called "Super icons" offer different sizes individually according to the user's preference. The same applies to the folders, which can now be displayed in two sizes. I will simply omit the so-called animated animals on the home screen since that is a bit too kitschy for me in the end.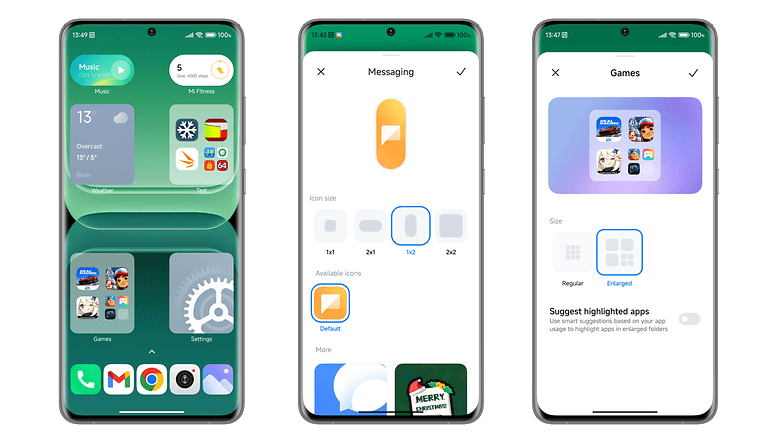 The Android security patch is dated November 1, 2022. Xiaomi recently announced that they will deliver three Android versions and four years of security updates for some of their smartphones. Let's see if this changes by spring 2023. Little can be said about the pre-installed bloatware that accompanies the device.
TradingShenzhen largely frees the Xiaomi 13 from Chinese software and directly pre-installed Google Mobile Services including Google Play Store, making it easy to use right from the get-go. However, MIUI 14 allows you to uninstall all of the pre-installed apps apart from eight system-dependent ones.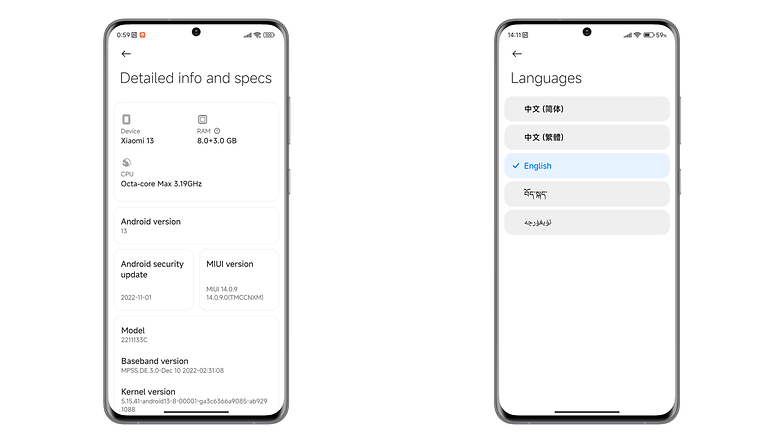 In our special case (China ROM), one must note that the SafetyNet status was passed and it comes with Widevine Level 1 support. This means that contactless payment and high-resolution media consumption on Amazon Prime and Netflix should not be an issue. English is also available for those who currently struggle with the Chinese language.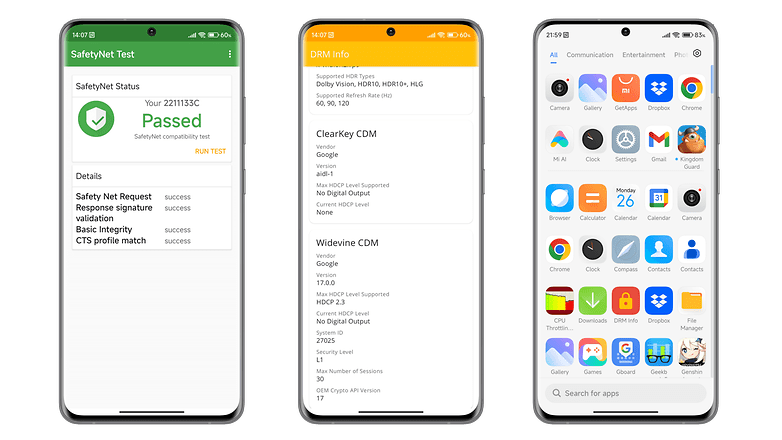 CPU & memory
To the delight of the NextPit editorial team, the Xiaomi 13 (Pro) is the first Android smartphone in our hallowed halls to land in the test lab with the Snapdragon 8 Gen 2 SoC. And this much is revealed in the second sentence: The latest and most powerful Qualcomm processor runs fast, damn fast.
The unusual 1+2+2+3 core structure consists of:
1x Cortex-X3 @ 3.2 GHz
2x Cortex-A715 @ 2.8 GHz
2x Cortex-A710 @ 2.8 GHz
3x Cortex-A510 @ 2 GHz
I don't want to use too many words. We'll save that for the detailed review. We will only mention the Adreno 740 GPU because otherwise something important would be missing in the information here.
However, only one fact is important for us: Does the SoC, which is up to 35% faster than its predecessor, get outrageously hot, especially with the conductive glass back and aggressive throttling performed by the software just like in the 1st generation Snapdragon 8? I can assure you, to date, there are no typical hot flashes that make holding the Xiaomi 13 impossible during a round of Genshin Impact.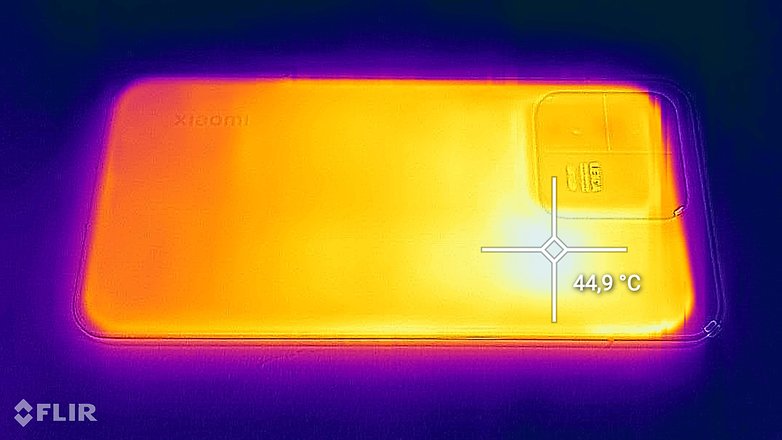 But I would be lying if I withheld this information from you, that the Snapdragon 8 Gen 2 also heats up the glass back noticeably under a full load. An alternative would probably be the light blue "Nano-Tech" back, which is supposed to represent artificial leather in my eyes. Nevertheless, the CPU stress test does not show the typical throttling of older Qualcomm processors.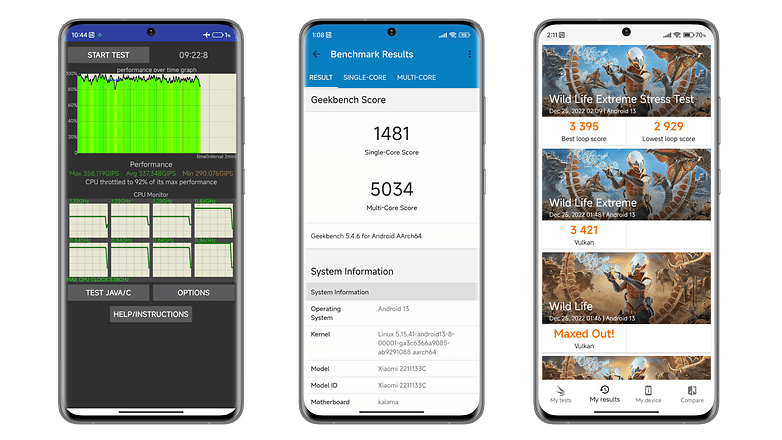 Of course, I treated myself to another Geekbench 5 run, despite a first hands-on experience. And lo and behold: a proud 1,481 points in the single-core and 5,034 points in the multi-core runs, making it the best scores in the NextPit editorial office to date. The Motorola Edge 30 Ultra comes closest with 1,325 and 4,310 points, respectively.
Xiaomi 13
Motorola Edge 30 Ultra
Asus Zenfone 9
Samsung Galaxy S22 Ultra
Samsung Galaxy Z Fold 3
3D Mark Wild Life
Too powerful
8108
Too powerful
5682
5683
3D Mark Wild Life Stress Test

Best Loop: 12,914

Worst Loop: 10.432

Best Loop: 10.524

Worst Loop: 5.617

Best Loop: 5782
Worst Loop: 3267
Best Loop: 5741
Worst Loop: 3351
Best Loop: 5579
Worst Loop: 3435
Geekbench 5
Single: 1481
Multiple: 4310
Simple: 1325
Multiple: 4310
Single: 1263
Multiple: 3899
Single: 1155
Multiple: 3356
Single: 1095
Multiple: 3239
As mentioned at the beginning, we opted for the 8 GB LPDDR5X RAM and 256 GB of internal UFS 4.0 program memory. So in addition to the fastest processor, we also have the fastest memory available. Xiaomi has also done a great job in terms of its finishing touches. There is no optional expansion via a microSD card, and you will have to make a final decision when you purchase the device. 12 GB of RAM is still available, but I personally do not think that I will really need it as long as I still do my video editing on the PC.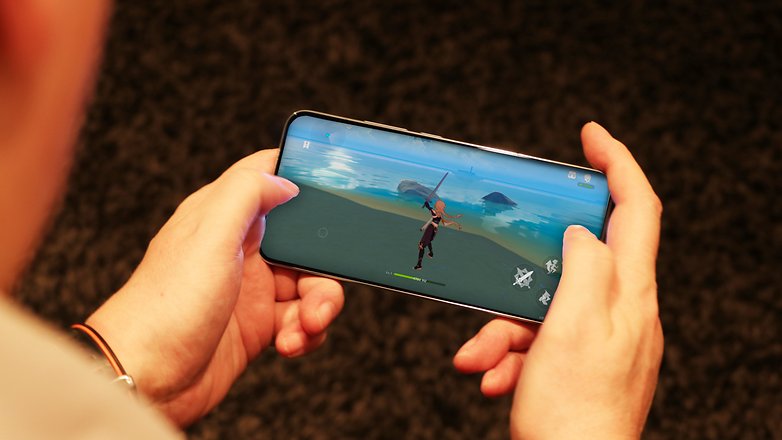 Xiaomi 13 camera
This is only a first hands-on, but I will go out on a limb in the first sentence of the "Camera" section: The Sony IMX800 is my new favorite image sensor right from the beginning . Probably only until I have tested the Sony IMX890 in the OnePlus 11, but still. After some self-reflection, I simply have to state that my expectations were significantly lower.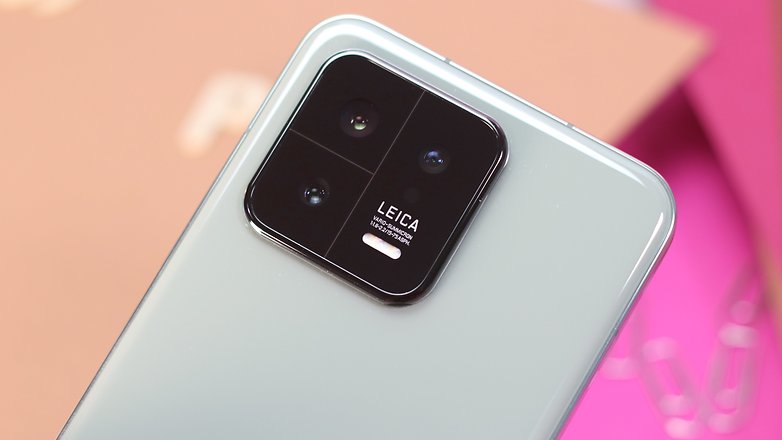 Granted, you guys voted the Leica camera in the Xiaomi 12S Ultra into first place in the blind test, but this isn't the 1-inch Sony IMX989 image sensor after all. No, the 50 MP main camera is equipped with the 1/1.49-inch IMX800 sensor. The optics offer an equivalent focal length of 23 millimeters and an aperture of f/1.8.
Adding to the mix is a 12 MP ultra-wide-angle camera with a 1/3.1-inch OmniVision OV13B10, whose front-facing optics have a 120-degree field of view with an aperture of f/2.2. And to make the colorful potpourri complete, there's also a 10 MP telephoto zoom camera, which offers 3.2x lossless magnification. Samsung's ISOCELL S5K3K1 is used as the image sensor here. The 1/3.9-inch sensor is already familiar to us from some Samsung flagships and offers an equivalent focal length of 70 millimeters and an aperture of f/2.0. Finally, another telephoto zoom camera in a Xiaomi flagship!
The main and telephoto cameras feature optical image stabilization. The triple camera configuration of the Xiaomi 13 is the first globally available smartphone camera from Xiaomi that advertises the Leica logo and has two modes - Leica Authentic and Leica Vibrant. The former is supposed to give your pictures the typical Leica look, while the Vibrant mode adds a bit more color and dynamics to your photos.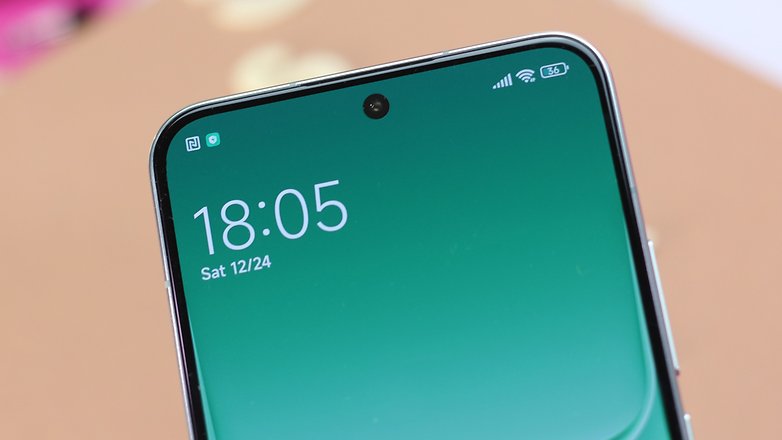 Before I even "get" to the actual photo results, for the sake of completeness, let's mention the 32 MP front camera placed in the top center, whose sensor is a 1/3.2-inch Omnivision OV32C. The equivalent focal length here is 22 millimeters, with an aperture of f/2.0.
So friends, now we'll let the euphoria run free: There is a telephoto zoom camera after three years of msising out. And it's from Samsung, too. Okay, I already said that - but please take a look at the test photos of the Red City Hall in 30x magnification. This is digital magnification, because "only" up to 3.2x magnification, everything remains lossless. So you get a combination of optical and digital magnification in addition to optical stabilization.
Wide and normal photos show no noticeable color differences or possible distortion or fraying at the sides. Night shots are poetic in nature! And the daytime shots look fantastic anyway, although it's a shame to take photos in these winter lighting conditions. I'll keep it short and sweet: I'm simply thrilled with the first round of photos.
No matter if it is day or night, and equally no matter if you are close, far, or shooting in wide-angle, this camera convinced me right from the start. I am already looking forward to MWC 2023, where we will hopefully receive our global Xiaomi 13 handset and my first impressions will be confirmed under the bright Barcelona sun.
Xiaomi 13 battery
To our general disappointment, a 4,500 mAh battery is installed in the Xiaomi 13. That sounds a bit like nitpicking to the extreme since that was still quite a considerable capacity a few months ago. But these days for a flagship, unless it is a foldable, should have at least a 5,000 mAh battery in my opinion. Unless you use your smartphone sparingly and manage energy consumption very well. However, that does not seem to be the case in my first impressions over the course of a few days. This is despite the special Surge chip, which is supposed to help with energy management.
Okay, that is just complaining on a very high level. Therefore, first, we have the hard facts of our "PC Mark Work 3.0" battery test. Our Xiaomi 13 with flight mode and a display brightness of 200 nits still had 20 percent battery capacity left after 14 hours and 38 minutes. That is not really a disappointment. Only when you have only been positively surprised so far and were so thrilled by all that it offered, you want to reap top marks here as well. Especially since the Xiaomi 13 Pro has a 4,820 mAh battery. Another good point is how the curved panel also comes with a higher resolution.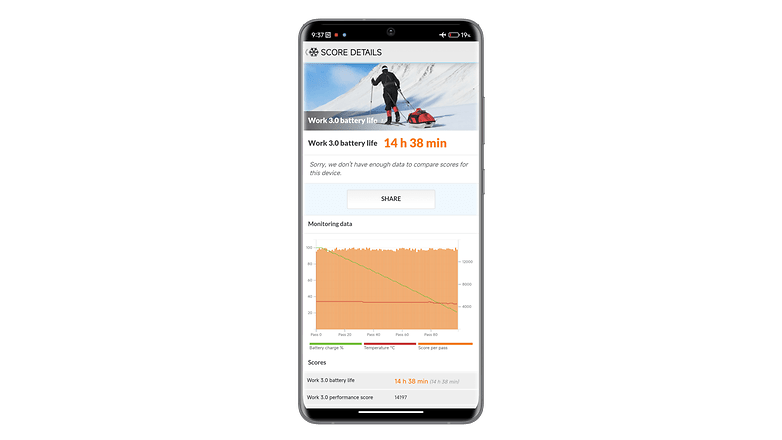 A 67-watt HyperCharge power supply is included, which also charges with less power than the 120-watt SuperCharge charger of the Pro model. However, they have 50 watts of wireless charging and 10 watts of reverse charging in common. I tracked such a complete charging cycle (0 to 100%) for you. The result was 48 minutes for a total charge, and half full after 20 minutes. If you really, really need to go, then 5 minutes of charging will yield 12 percent of battery power charge.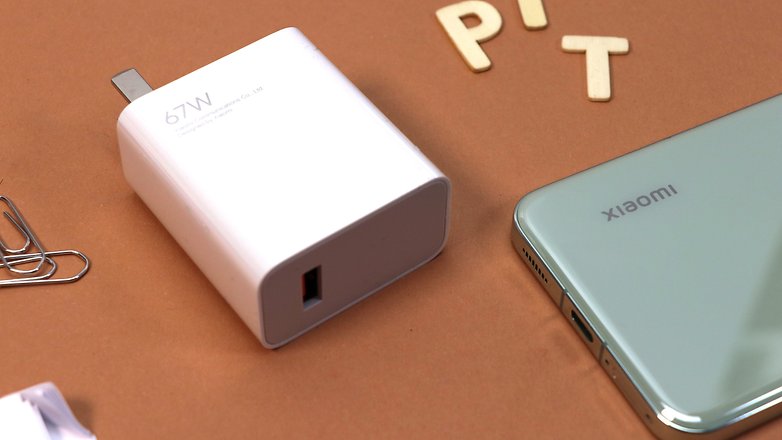 The detailed review will show what the battery life means for the entire handset at the end of the day with all typical applications installed. It is a shame that Xiaomi intentionally included differences (power supply and total capacity) to differentiate it from the Pro model.
Early Verdict
The Xiaomi 13 captivated me from the very first second. And don't let anyone say that it's because of the edgy Apple iPhone design. Never! I have to admit that I was not disappointed by Xiaomi in my first hands-on. Really, any criticism has been eliminated. There is now IP68 certification, a mercilessly crisp AMOLED display from Samsung, which is as flat as the back to the delight of the clientele.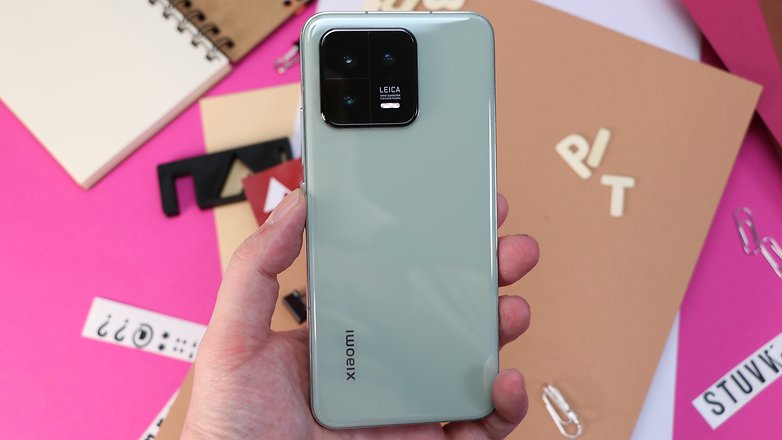 Xiaomi offers a telezoom camera again after almost three years, which is just as impressive as the 50 megapixels of Sony's IMX800 main image sensor. No matter if you are taking standard, zoom, wide-angle, portrait, day, or night shots. The photos simply look good all the time. Should the Leica cooperation not be just marketing drivel at the end of the day after all? The Xiaomi 12S Ultra has already convinced you in the blind test. The Xiaomi 13 (Pro) will now be the first Xiaomi smartphone in this country that benefits from its cooperation with the German brand Leica.
However, I still have one point of criticism: the 4,500 mAh battery. Its performance is unfortunately only mid-range for such a perfect flagship. Does that hurt? No, because the included 67-watt HyperCharge power supply can pump up the Xiaomi 13 from 0 to 100 percent in less than an hour.
Those were my first impressions, which I hope will be confirmed in the detailed review in spring 2023. What do you think about the Xiaomi 13? Feel free to write it down in the comments section.