watchOS 9: Everything about the Apple Watch OS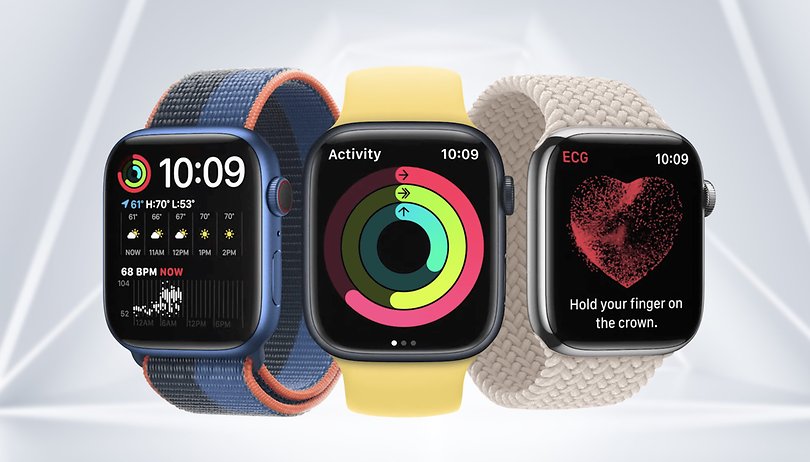 watchOS 9 is available since September 2022, and brings to Apple Watch features such as Retrospective Ovulation Estimates, Crash Detection, and a Low Power Mode. In this article, NextPit shares with you all the current features available on the Apple Watch operating system.
watchOS 9 at a glance
In 2021, watchOS 8 brought features such as using your iPhone as a keyboard for the Watch, new functions for the Wallet app, as well as a number of wellness functions. In 2022, the company has invested even more in the health features of the most successful watch in the world, as well as features for women's health and those who simply love to tell the time on their wrist.
After consolidating features such as heart monitoring and atrial fibrillation detection, Apple has invested in sleep and body temperature monitoring with watchOS 9. The Sleep Stages feature now accurately shows the duration of each sleep period and provides an advanced sleep report with the addition of heartbeat and breathing information.
As for the Retrospective Ovulation Estimates feature, devices supporting a new temperature sensor can now offer an ovulation period estimate starting with this version of the system. In addition, we have had a number of optimizations in the Workout app to improve running practice, as well as to create comparative data between one exercise and another.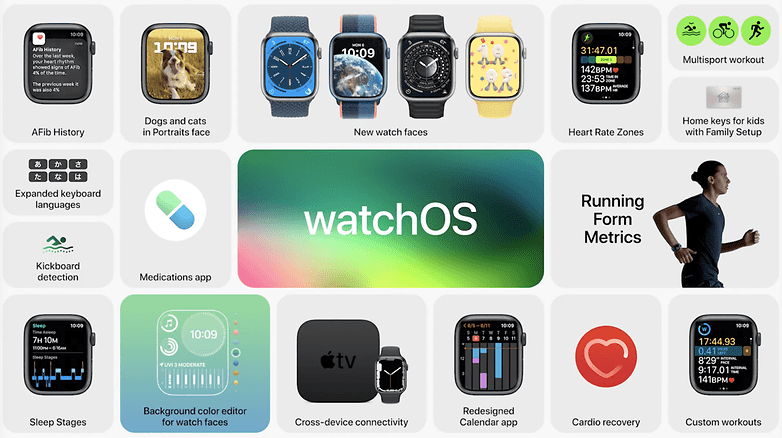 Also in the watchOS 9, the notifications have been adjusted to be less disruptive, and on the accessibility front, we have the new Apple Watch Mirroring feature, which will allow people with physical and motor disabilities to control the Apple Watch remotely. We also had the arrival of six new languages to the watchOS keyboard and the ability to control smart devices from the watch with Family Setup.
Last but not least, Apple is also reaffirming the company's concern for people's health data with this update and ensuring that it remains encrypted on the device.
Two things however are still missing from the Apple Watch software: Advanced body composition measurement, found on the Samsung Galaxy Watch 4 or later, for example, and analysis by muscle category during workouts. However, that might be something for the watchOS 10 version. For now, check out each of the main functions of the current version of the Apple Watch software in detail below.
watchOS 9: All the current features of the Apple Watch
Oceanic+ app
Together with the Apple Watch Ultra, the Cupertino giant has also launched a new app called Oceanic+ that transforms Apple's most advanced smartwatch into a powerful tool for water and ocean sports enthusiasts. It will display various data and information related to these activities. This app is exclusive to the Apple Watch Ultra.
Compass app
Apple completely redesigned the Compass app in watchOS 9. It features more detailed information and three distinct views. Compass Waypoints will allow you to quickly mark a location or point of interest directly in the app. Backtrack will use GPS data to create a route that shows where you were, which can be used to find your way back if you get lost.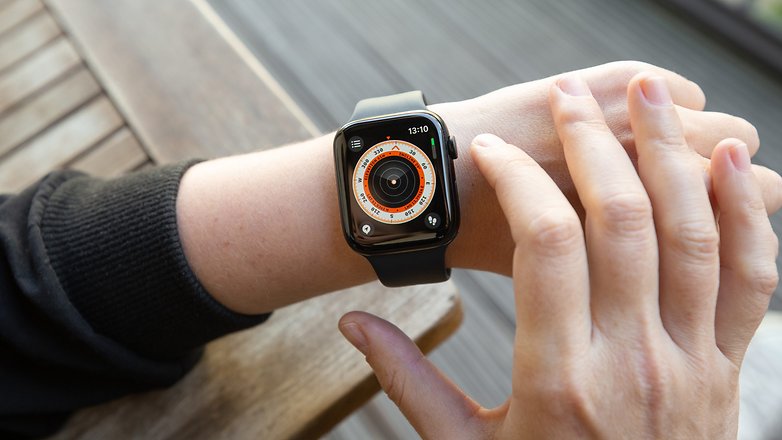 Watch faces
As an announcement of watchOS 9, Apple made improvements to some watch faces like Astronomy, Lunar, PlayTime face, and Metropolitan. In addition, we had improvements to the Siri interface. The cool thing about this is that almost all complications are customizable, giving users even more control over their data sampling.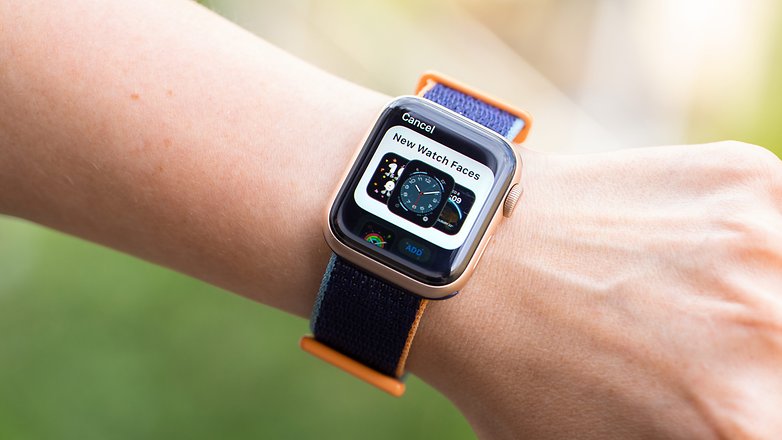 Power-saving mode
watchOS 9 brings a new power-saving mode that will be able to better manage power consumption to extend the battery life of your smartwatch for up to 36 hours. You can access the feature right on the watch from the Control Center, which is really handy. This new feature will be available to users of Apple Watch Series 4 or higher.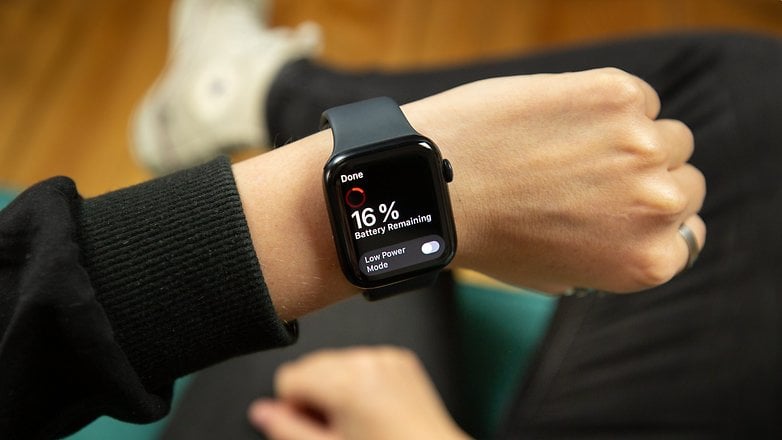 Crash Detection
Devices like Apple Watch Series 8 and Watch SE are able to use the built-in gyroscope and its new accelerometer to detect a car crash and automatically notify emergency services in less than ten seconds. The watch will be able to recognize up to four different types of crashes, so it will know if you've turn-turtled or had a front or rear-end collision.
Cycle Tracking
Thanks to the new temperature sensor on the Apple Watch Series 8, watchOS 9 brings new menstrual cycle tracking features. The Apple Watch Series 8 will be able to inform women when they enter the ovulation period.
To achieve this, the smartwatch will measure your body temperature every five seconds to determine its variations during the night. All data will be processed locally on the smartwatch and then shared in end-to-end encryption on iCloud.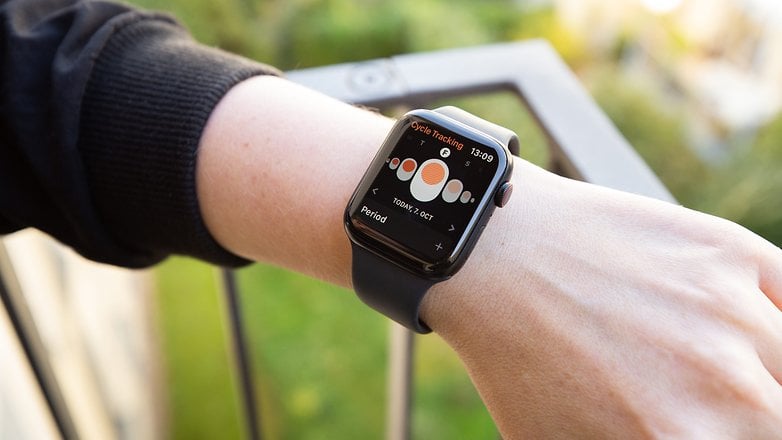 Workout app
One of Apple Watch's most used features is undoubtedly the Workout app, with a series of exercise profiles and metrics to track your performance during workouts more efficiently. With watchOS 9 Apple brings three new metrics for running. You can now see your stride length and ground contact time, as well as heart rate zones.
Using Machine Learning (ML) capabilities combined with watch sensors, the software can isolate torso movement and provide an accurate report on training progress. This also makes it possible to create custom workouts, allowing you to monitor what is really relevant to your workout.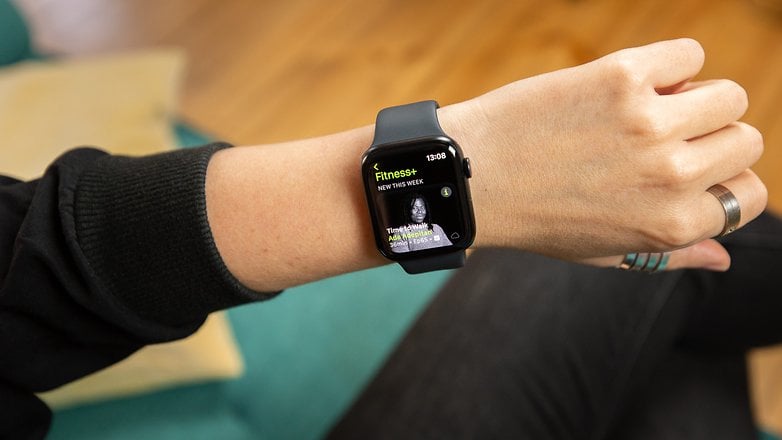 Alerts during workouts
Another new feature is the alert function that is available during workouts. You can configure the type of alert you want to receive in advance during your workouts. This way, you can easily be informed about your workout goals or dangers without looking at the watch regularly.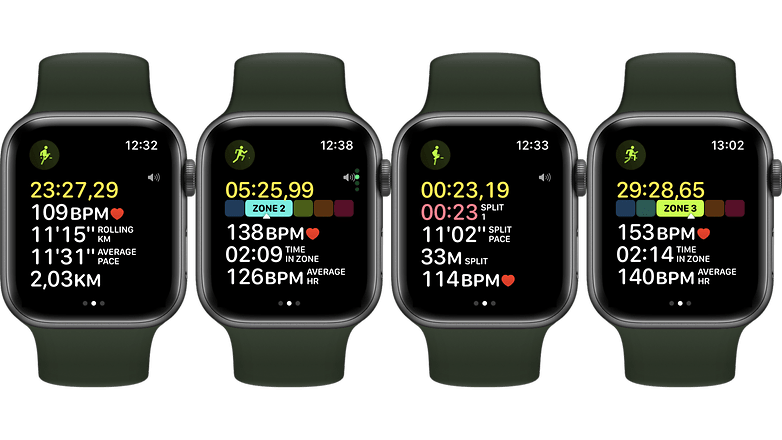 If you don't own an Apple Watch, you can still benefit from the new health features. Because Apple's Fitness app will be rolled out to all iPhone users starting with iOS 16. This is a big change for Apple users as most features were exclusively available to Apple Watch users in the past.
AFib
Apple has also improved the way Apple Watch detects atrial fibrillation—a fairly common type of heart arrhythmia that can increase your risk of stroke. Now, watchOS will be able to detect how often a person experiences AFib over a certain period of time.
Health app: Sleep Stages
The Health app has now received the Sleep Stages feature, which combines watch sensors like the accelerometer and heart monitor to understand which stages of sleep you have remained in the longest. Research was conducted to better understand how sleep stages impact people's health, and now Apple also wants to use such information to improve your sleep reports as well.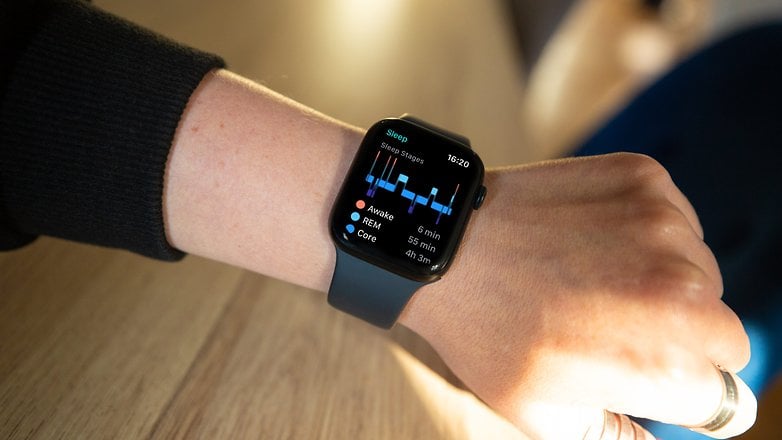 Medication monitoring
watchOS 9 makes it easier to keep track of medication intake, with reminders sent for use of these frequently used medications. Everything can be monitored from the Health app, and it will even be possible to add the medications using the iPhone camera and scan the product label. In addition, it's possible to use the sharing feature with family members to help monitor the health of family members.
watchOS 9: Availability and download
watchOS 9 was announced at WWDC 2022, on June 6, and the public beta was sent out on July 12, but the official version is available since September 2022. To check whether this version is available for your device now, follow the steps described in our tutorial on how to download and install watchOS 9 right now. Below, you find the list of Apple Watches that are running with the ninth OS version:
So, what do you think about the watchOS 9 features? Which of these is the most relevant to you?
---
This article was updated in December 2022. The comments prior to the republication of this article have been retained.