Launch Any App on the Galaxy Flip 5 Cover Display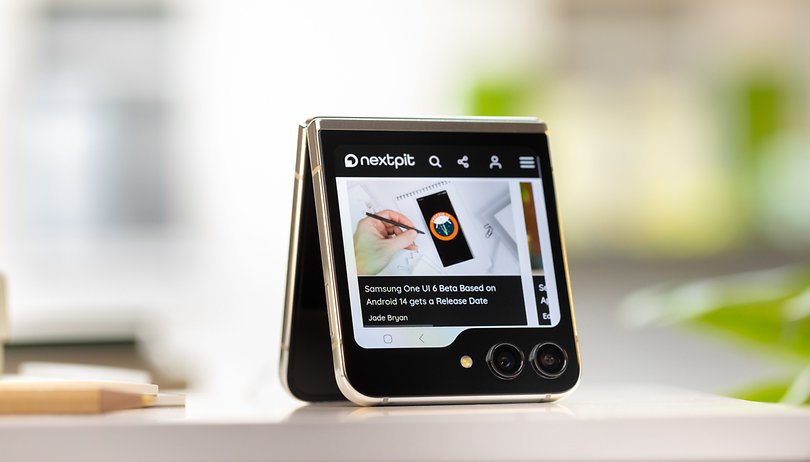 We already covered Samsung's Good Lock toolkit, a set of tools to enhance and customize the One UI system, similar to Microsoft's PowerToys. One of the Good Lock tools, MultiStar, targets productivity and multiple-window features. Unfortunately, Good Lock requires a Samsung account and is available in a select number of countries. If it isn't available in your region it is possible to try using an unofficial method like NiceLock.
Launch (almost) any app on the Flip 5 cover display
MultiStar offers an experimental feature that adds a cover display widget that works like a launcher or app folder. Follow these instructions to try it on your Galaxy Z Flip 5: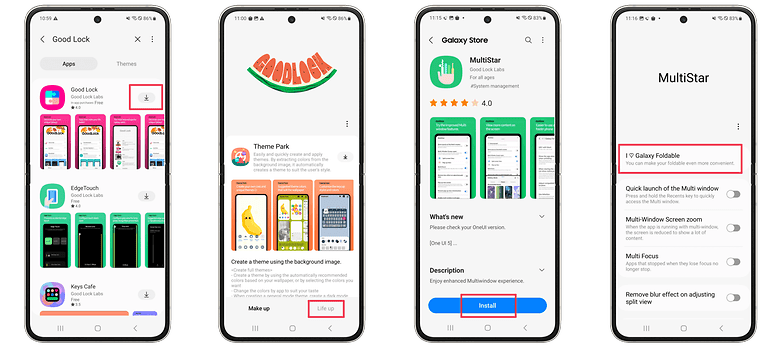 Install Good Lock from the Galaxy Store.
Install the MultiStar module, usually found on the Life up tab.
Open MultiStar from Good Lock and tap on I ♥ Galaxy Foldable.
Choose the Launcher Widget option.
Select which app icons to display on the launcher widget.
Add the Launcher widget on the cover display.
As MultiStar's interface notes, not all apps will scale properly in the cover display, so some trial and error is required. Expect difficulties with apps that rely on text input, for which the Galaxy Z Flip 5 does not offer an optimized keyboard interface such as the one implemented on the Motorola Razr+ 2023 (Razr 40 Ultra).
Some quick tests in the nextpit office revealed that at least the Google Chrome browser and the YouTube app opened properly, of course, reading long articles on the cover display is not the most elegant solution, but at least YouTube worked reasonably well. Again, as with most Good Lock features, the Launcher Widget is an experimental feature.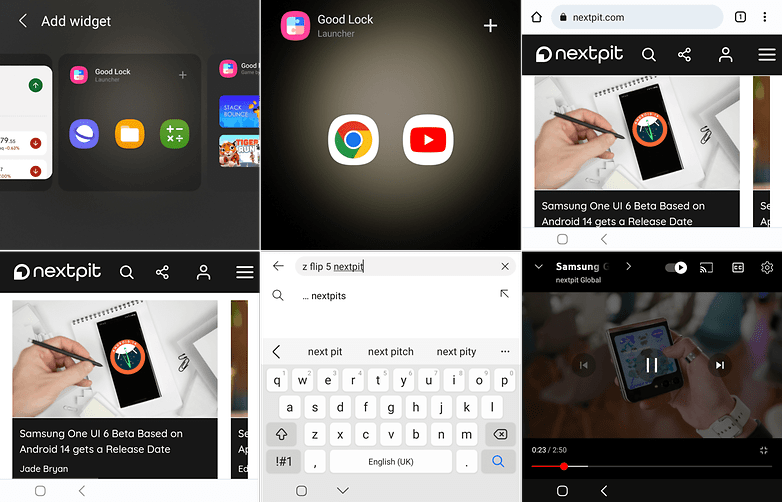 Which apps do you think are best suited for the cover display? Or do you think the small display is only fit for widgets and notifications? Share what you want to see in the Galaxy Z Flip and Fold 5 reviews in the comments below!