Ingenious Idea: Swiss Invent Foldable Photovoltaic System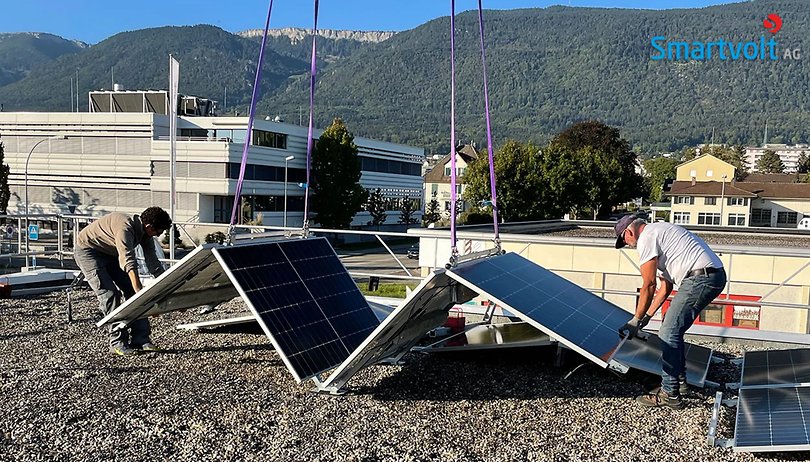 The Swiss company Smartvolt presents the SmartSolarBox 5.0, which is to be understood as an innovative solution for flat roofs. After the foldable smartphones, now follows the foldable photovoltaic system, which can be installed within a very short time by a two-man team during the next roof renovation.
Smartvolt revolutionizes the shortage of skilled workers
Until now, owners of flat roofs were condemned to build an elaborate substructure for the solar panels when installing a PV system. This substructure had to meet the appropriate degree requirements for optimal solar irradiation. This may also require drilling through the roof insulation, resulting in additional costs.
The Swiss manufacturer of photovoltaic systems now has the perfect solution with its SmartSolarBox 5.0, which, thanks to a film with a bitumen fill, does not damage the roof insulation, nor does it take up much installation time, and at the same time, with the help of a foldable construction, offers a 5-degree tilt.
The manufacturer advertises that two installers, armed only with a cordless screwdriver, can assemble a 200 kWp photovoltaic system in one day. A crane operator, who unloads the reusable transport boxes and transports the SmartSolarBoxes individually onto the roof, is of course also required.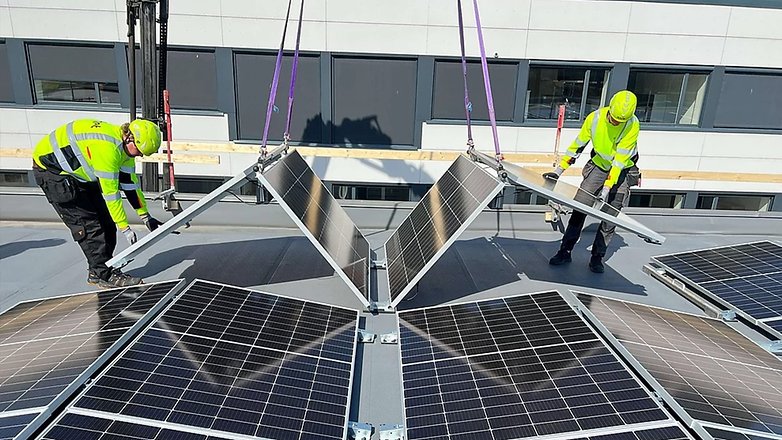 Between the delivery of more foldable HalfCut solar panels (440 to 570 W), said two installers can connect the systems electrically and mechanically. In the end, only the module strings are led to the inverters and the brand new solar system can be put into operation.
Thus, the SmartSolarBox 5.0 not only saves assembly time, but also vast amounts of packaging waste. Just as quickly, the already installed system can also be dismantled and reused elsewhere.
The SmartSolarBox 5.0 can be ordered from home and abroad directly from Smartvolt or corresponding license partners. If desired, the Swiss company can also install the system at your home.
Who of you has already installed solar modules on the roof of your house or built your own balcony power plant? Are you planning a roof renovation in the future, which includes such a measure? Write us your opinion about this topic in the comments.