What do sports, RPG, racing and shooting games have in common? They all play the same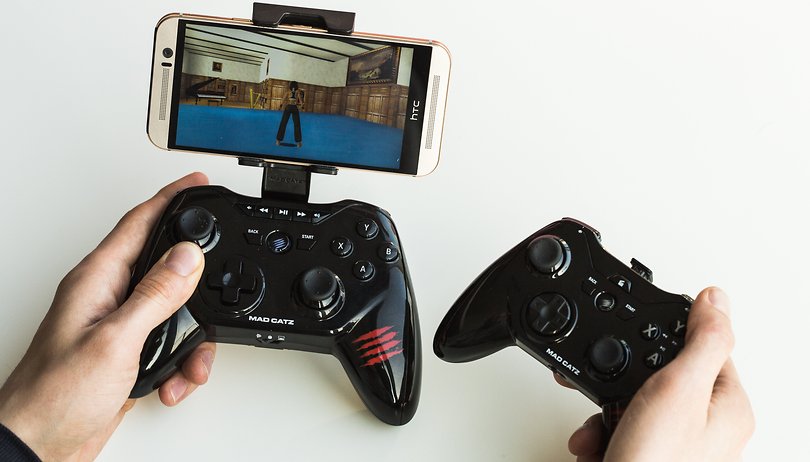 There was a time when Android owners were second-rate citizens in the mobile world. All new apps and games would launch on iOS first and Android users would be left wondering when their port would arrive, if ever. Now, that situation has mostly changed and there are hundreds of thousands of great games available on Google Play, but developers are getting lazy.
I spend quite a lot of time playing games as part of my job (I know, poor me), and while that is at points as fun as it sounds, it's getting harder to find any game that even attempts different game mechanics or upgrade mechanisms, whatever the genre.
For example, we have a best Android games list and a monthly new games list that we keep updated with new content. We know that finding good new apps and games in the store is difficult enough at the best of times, but when you do, it's not really ideal that many of them feel so similar, despite the genre.
Anyone that plays games on a mobile will know the drill already:
There will be some sort of 'energy' system that limits how much you can play each day. In a racing game, this could be 'fuel', or in an RPG it could be 'adventure points' or any sort of other item designation. Usually, this refills over time so that you can continue playing after a little break. Of course, if you make an in-game purchase or trade some other items, this 'energy' system is replenished immediately.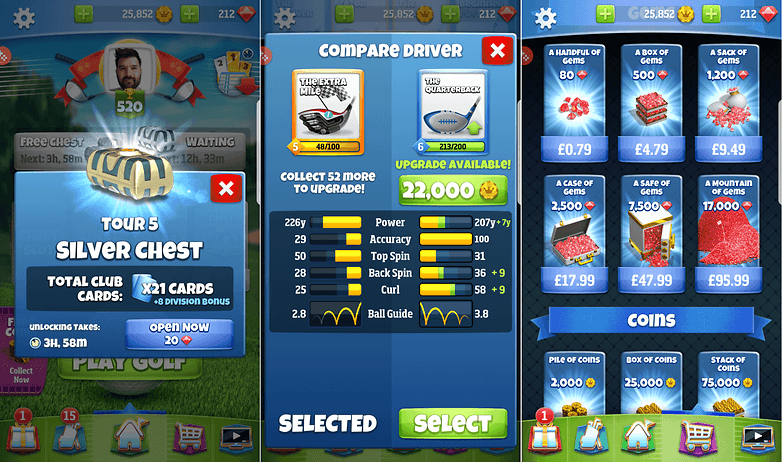 On top of the energy system, there will be a character progression/upgrade option. Often, these items contain their own individual levels of upgrades or requisite 'parts' before an upgrade can be made. There's also then usually item/inventory/part upgrade systems in place too, which generally require crafting different items/cards/points (depending on the game) to achieve each upgrade. In both these cases, in-game purchases provide a shortcut to achieving these items.
For anyone that doesn't want to 'pay to play' there's a world of grinding that awaits. Complete a level/find a secret something/unlock a treasure and you'll usually receive some parts towards an item in the inventory.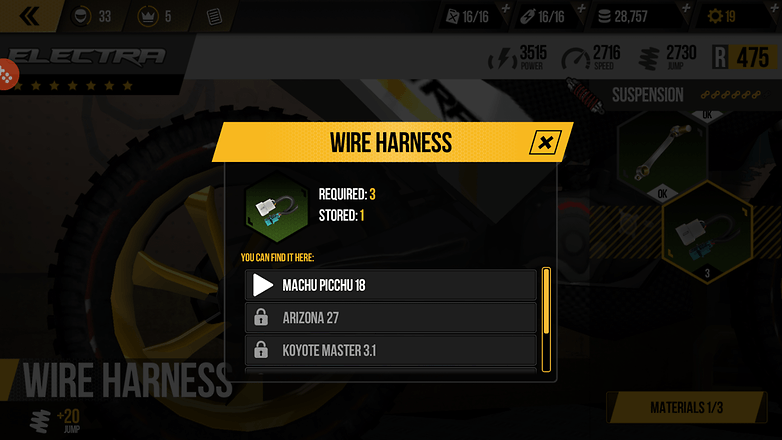 In most cases, as you progress through the game, the items get harder to achieve, requiring more and more game play to grind your way towards an upgrade.
The temptation to just pay some cash wins a lot of people over at this point. Free unlocks also get longer - where a 'bonus' or 'upgrade' might take just a few seconds to unlock on the first level of a game, by the end, you'll be waiting days per incremental upgrade.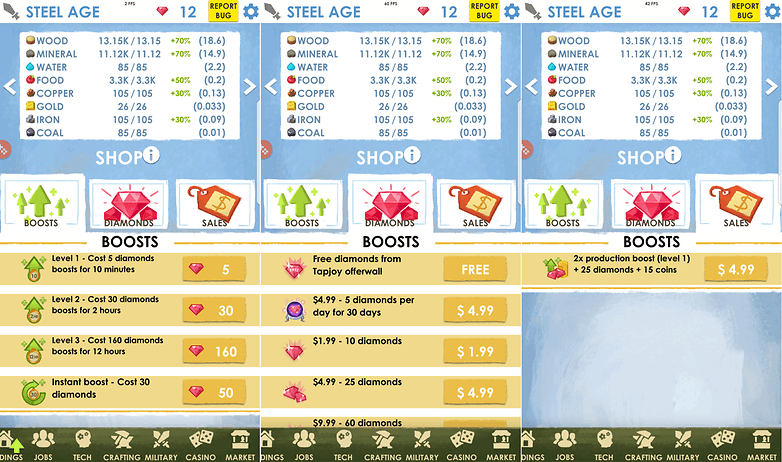 Not game over
For well-balanced games, the developers have gotten this ratio just right and players don't feel forced into buying upgrades, but many multiplayer games drive players away by allowing people that spend money to run roughshod over free players. If you can't compete without paying, realistically, why bother at all?
Not all games have succumbed to this standardized route to monetization - Battle of Polymorphia is refreshingly free, despite offering in-game purchases. In this instance, the in-game purchases provide you with new characters to play as and unlock the ability to play the strategy game against more opponents. It's a purchase I'll probably never make, and thus probably not the most profitable strategy right now, but it's one that'll make me a fan of the company, which could end up being more valuable in the long run.
It's no surprise that games are gravitating towards the same incremental upgrade approach to bring in cash - games are the most profitable apps on the store overall. According to up-to-date stats from App Annie, the top five grossing apps (not just games) on Google Play are Mobile Strike, Game of War: Fireage, Clash of Clans, Candy Crush Saga and Candy Crush Soda Saga. Top paid apps overall don't fare much better either.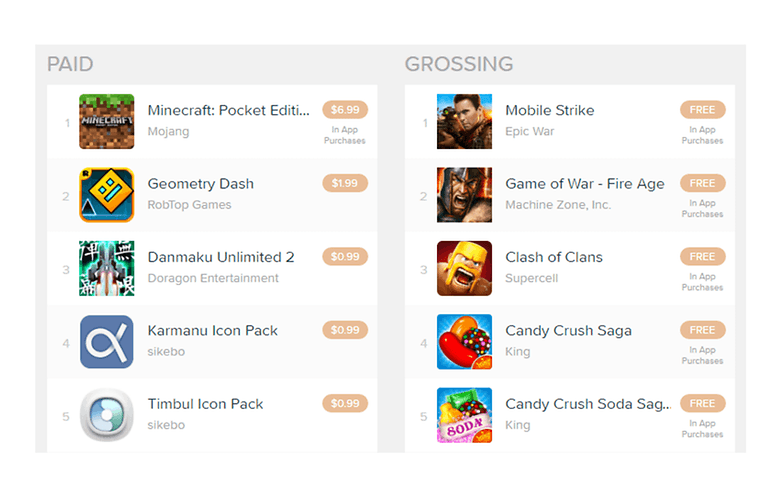 It might not be surprising, but it's nonetheless disappointing that so many games are now taking this well-trodden route to profits. Quite aside of the grind aspect of upgrades in many cases, making it so players actively can't play the game any more until a set period of time has passed or they've paid some money is directly anti-users, which really should be the people you're trying to make happy instead.
Think too many games are 'pay to play' nowadays? Let us know in the comments below!