Sony Xperia 5 V Review: A Compact Mix of Old and New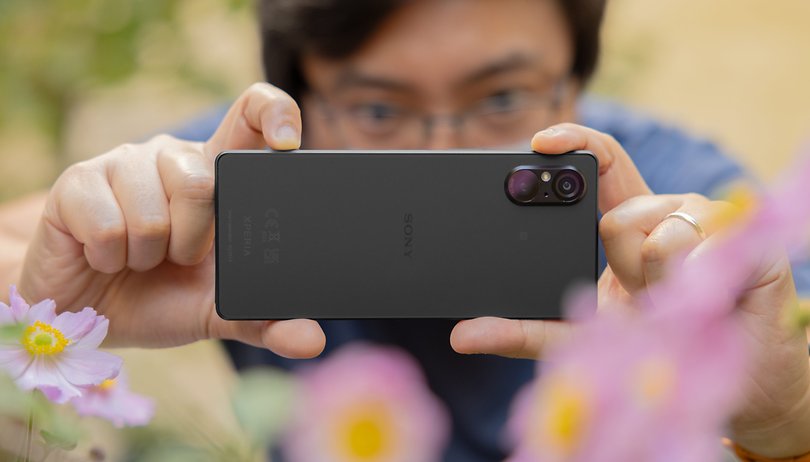 Sony presented its new Xperia 5 V premium compact smartphone at IFA Berlin in September 2023. nextpit tested the device that is positioned for content creators and checked a couple of features Sony brought to it to remain relevant in the smartphone market. Keep reading our review to see if Sony can justify the Xperia 5 mark V's $999 price.
Good
Good performance

Excellent battery life

Nice screen

Great camera hardware

MicroSD slot

Headphone jack
Bad
Expensive

Mediocre update policy

Camera preview looks nothing like the saved photo
Sony Xperia 5 V: All deals
In a nutshell
The Xperia 5 V (or 5 mark V) is the 2023 edition of Sony's not established compact flagship smartphone range, completing the Japanese company's lineup for the year after the premium Xperia 1 V and the mid-range 10 V.
In usual Sony fashion, the new Xperia 5 is in many ways a miniaturized version of the premiere model, packing the same processor, a tall and thin 21:9 OLED display, 3.5mm audio jack, dual-stage camera shutter button, microSD reader, and a couple of Sony-exclusive camera apps for both photo and video.
Breaking its past tradition of announcing phones weeks (sometimes months) before availability, Sony already opened pre-orders for the Xperia 5 V in Europe at €999, with shipments scheduled for mid-September. Launch and pricing for North America are still to be confirmed.
Design and display
Sony brought modest changes to a formula it has been using for quite a few years on the Xperia 5 line. The usual tall design is back, with the same 21:9 aspect ratio the company has been advocating for years. The matte finish still feels premium to the touch, and the proportions fit nicely on smaller to medium-sized hands.
---
Pros:
Bright and fast OLED screen.
Excellent grip and button placement.
Matte finish on the back feels premium and avoids fingerprints.
Cons:
Side and bottom bezels could be smaller.
Some contents don't adapt well to the 21:9 AR.
---
Compared to the Xperia 5 mark IV that nextpit tested last year, the Xperia 5 V keeps the same overall design on the front, being slightly wider and thicker but shorter (154 x 68 x 8.6 mm compared to the previous generation's 156 x 67 x 8.2 mm), the result is thicker side bezels around the Gorilla Glass Victus 2-protected display, which displeases some of our readers but doesn't bother me at all (feel free to call me old).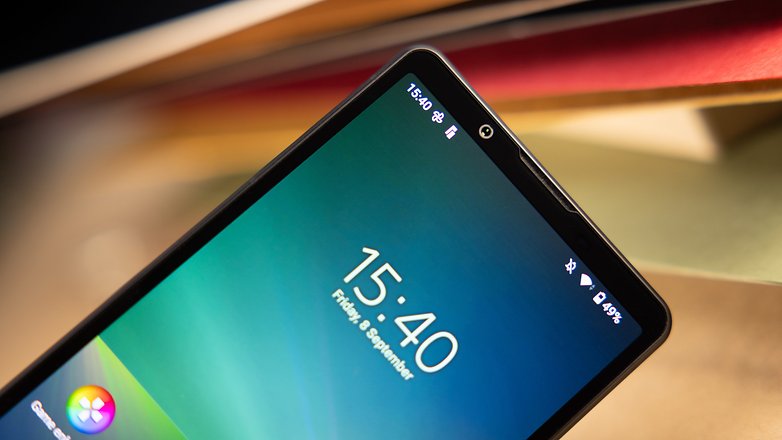 The tall and thin build of the Xperia 5 V makes it easy to grip, and the buttons are all placed in the right places, although some may feel that the power button—which integrates the fingerprint reader—could have been placed higher on the right side. Speaking of buttons, the dual-stage shutter button is back, keeping a longtime Sony tradition, which matches well with some features we will cover later in the camera section.
Other Xperia traditions are the headphone jack located at the top and the microSD card reader, which shares the tool-less tray with the nano SIM. Despite not requiring a tool, the tray features rubber sealing to keep the IP68 rating, another Sony smartphone mainstay.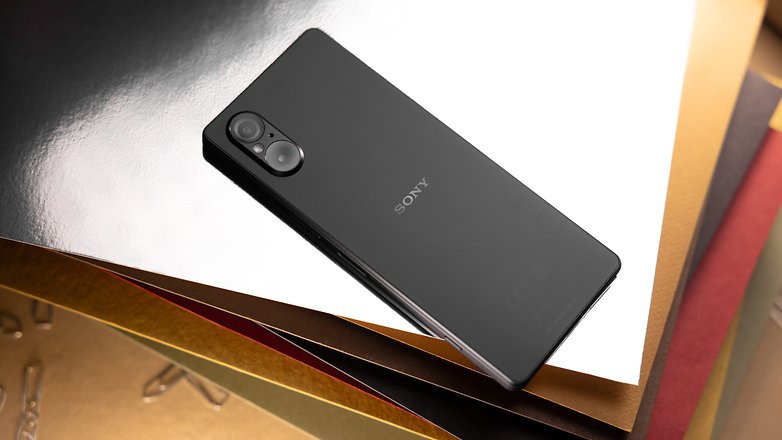 The most significant change design-wise is on the back, with a new oval camera module housing the new dual-camera kit. The new look is not only a subtle break with the traditional pill-shaped camera island, but the Xperia 5 V also places the LED flash inside it.
Performance and software
The Xperia 5 V is powered by the currently fastest processor available to Android smartphones, the Snapdragon 8 Gen 2 chip from Qualcomm. The new chip solves some issues on the previous generation but Sony equips its 2023 compact flagship with the same memory specifications used since 2020's Xperia 5 II.
---
Pros:
Powerful and efficient SoC.
Clean Android interface.
Cons:
Mediocre update policy.
Only 128 GB of storage on a "Creators' phone".
---
Sony Xperia 5 V
(Snapdragon 8 Gen 2)
Asus Zenfone 10
(Snapdragon 8 Gen 2)
Xiaomi 13
(Snapdragon 8 Gen 2)
OnePlus 11
(Snapdragon 8 Gen 2)
Galaxy Z Flip 5
(Snapdragon 8 Gen 2)
3DMark Wild Life
3DMark Wild Life Stress Test

Best loop: 13273
Worst loop: 6115

Best loop: 13621
Worst loop: 6228

Best loop: 13389
Worst loop: 10549

Best loop: 13359
Worst loop: 5049

Best loop: 11069
Worst loop: 5068

3DMark Wild Life Extreme Stress Test

Best loop: 3680
Worst loop: 1629

Best loop: 3726
Worst loop: 2550

Best loop: 3729
Worst loop: 2906

Best loop: 3707
Worst loop: 1268

3DMark Solar Bay Stress Test

Best loop: 5332
Worst loop: 4085

Best loop: 5387
Worst loop: 3753

Best loop: 3559
Worst loop: 3549

Geekbench
As expected, the Xperia 5 V performs like a typical 2023 flagship Android, especially more compact such as the Zenfone 10 Matt Zellmer reviewed a couple of months ago. Performance was top notch in synthetic benchmarks but there were clear signs of thermal throttling, which lowers processing speeds to avoid overheating on longer sessions, as revealed by 3D Mark's stress tests.
Note: While we added the Xiaomi 13 to the table above, its high "lowest scores" hide the fact that the phone was uncomfortably hot after finishing the Wild Life stress tests, which suggests Xiaomi threw caution to the wind and let the phone overheat to achieve high scores (and the "feature" wasn't able to detect the new 3D Mark Solar Bay test, apparently).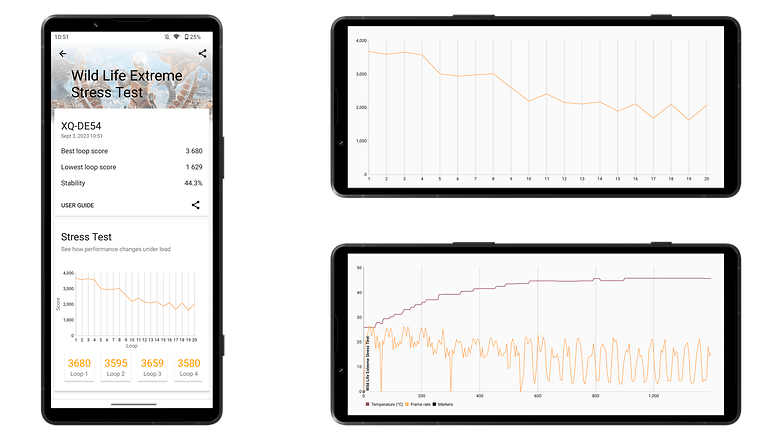 Daily tasks ran smoothly thanks to the fast RAM and storage standards, with no surprises coming from other recent flagship phones. Media recordings, social media posts, and messaging ran snappy as they should on a $999/€999 device.
Games ran fine on the Xperia 5 V, with titles like Call of Duty Mobile even offering the option to run at higher frame rates than the standard 60 fps setting. Sony offers a handy overlay that not only monitors the frame rate but also system power consumption, battery life, and overall temperature. Additionally, the shutter button can be set as a shortcut to take screenshots during gaming sessions, without going into menus.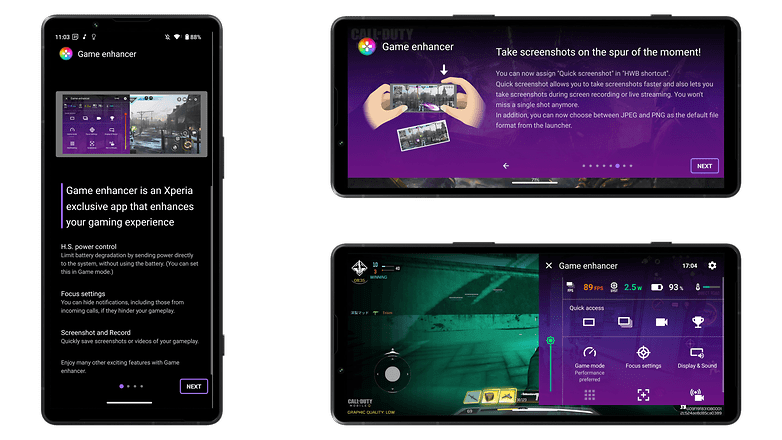 Software
Speaking about software, Sony uses a relatively stock Android interface, with the company's traditional icon set and wallpapers—so traditional they felt very reminiscent of my ancient Xperia ZX1, something that other editors in the nextpit office also noticed. Regardless, the updated installation occupied 34 GB of storage, and included six third-party apps (Amazon, Booking, Facebook, Linkedin, Tidal, and Joyn).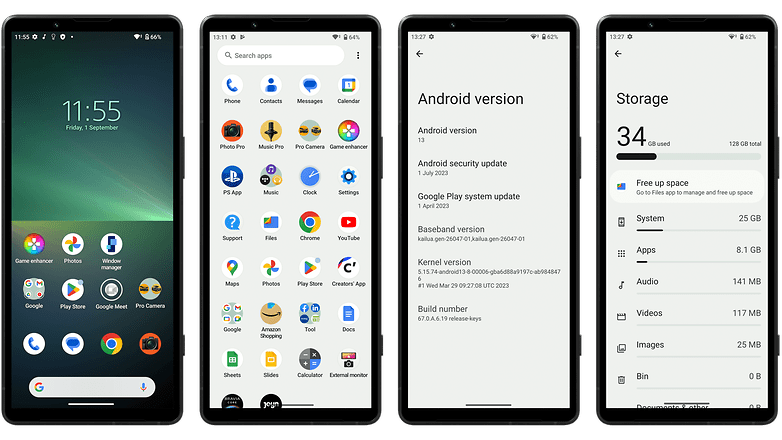 Sony also loads the Xperia 5 mark V with a collection of Sony-exclusive apps, like the Creator's App—which offers a video editor that can be integrated with Sony Alpha cameras—, PS (for the PlayStation social network), Headphone, News, the External monitor app for live preview and control of dedicated cameras, and the Bravia Core streaming.
Sony's streaming service offers titles from company-owned studios—e.g. Columbia Pictures—with better image quality thanks to a higher bitrate encoding than other video streaming services—up to 80 Mbps, or four times higher than Netflix, for example. The catalog is admittedly small but puts the OLED screen and stereo speakers on the Xperia 5 V to good use.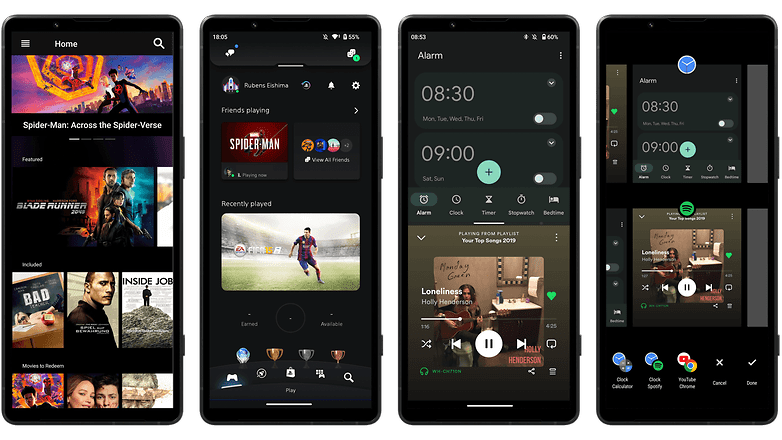 On the interface side of things, Sony applied some useful changes to the interface, including a multi-function shortcut menu (Side Sense) which not only opens an app list but offers gestures for multitasking and return. The split-screen functionality on the 2023 Xperia improves over the stock Pixel by offering more controls over app pairings, including the option to have default app pairs, similar to what Android 14 is bringing later in 2023.
All that work on the software side does not apply to the update policy. Sony doesn't promise more than three years of software updates, which traditionally includes only two Android upgrades, the first of which should be launched by Google less than two months after the Xperia 5 V announcement. As some comments pointed out in the past, it is iPhone pricing for Motorola-like updates.
Sony Xperia 5 V camera
The camera department brings once again Sony's expertise in the field, with not only the pro apps developed with input from the Alpha camera line engineers but also the Sony IMX sensors that other brands feature prominently in rival smartphone spec sheets.
---
Pros:
Excellent daylight and night pictures from the main sensor.
Tons of options for photo and video enthusiasts.
Dedicated shutter button.
Cons:
No real telephoto lens.
Significant differences between the live preview and the saved file.
---
Sony equips the Xperia 5 V with the same dual-layer Exmor T sensor found in the Xperia 1 V while ditching the telephoto lens for a dual-camera setup. The 48-megapixel imager is not only higher resolution but also considerably bigger than the main sensor of the previous generation, which improves low-light photography and depth of field/background blur.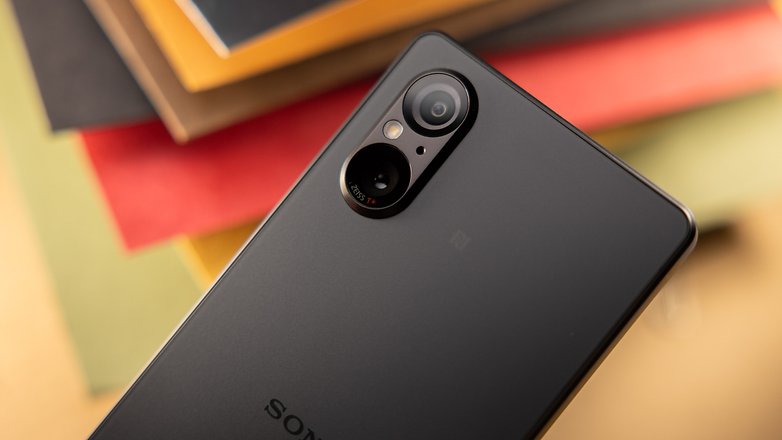 As a form of compensation for the lack of a dedicated telephoto lens, Sony uses the big resolution and area of the main sensor to make a "sensor zoom", which is essentially a crop on the central area of the captured image, similar to how the iPhone 15 achieves its 2x zoom.
After the underwhelming results from the telephoto camera on the Xperia 1 V, the loss probably won't be missed much but a good zoom lens is something we have grown to expect from a thousand bucks smartphone.
Pictures from the Xperia 5 V were pleasing but lacked the punch (i.e. saturation) we see from the Pixels, iPhones, and Galaxies. Color reproduction is the same one fans call "realistic" while detractors call "boring". I liked it and even thought that 2x shots were still usable, 6x digital zooms, on the other hand, were mostly for sharing on messaging apps and social media.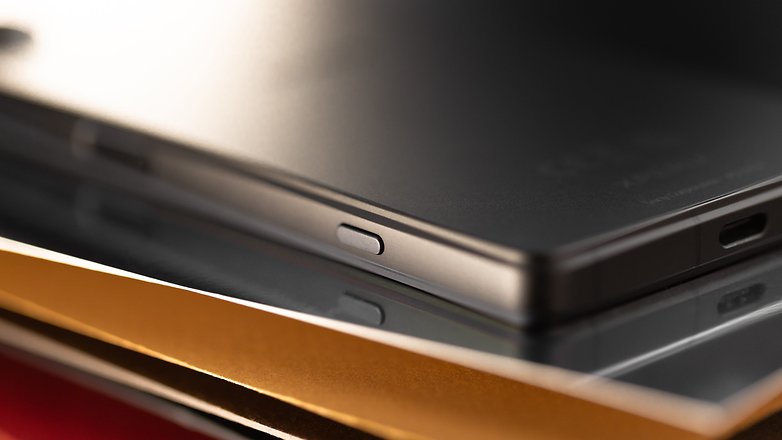 The comprehensive camera apps are the same that pleased my colleague Ben Lucks in his review of the Xperia 1 V, with dedicated options for Pro-level video and audio recordings. The default camera app offers extensive manual controls, RAW file support, and the AI-powered autofocus feature found on the Alpha line, with eye, body, and animal tracking.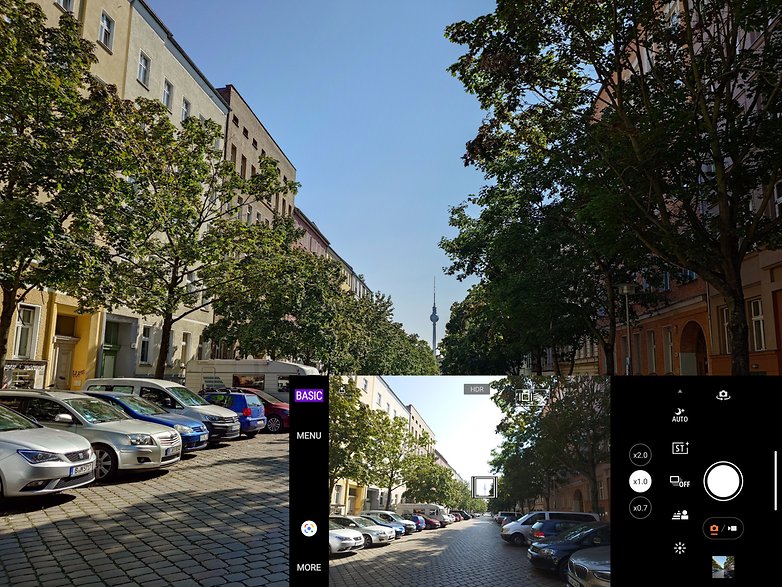 While enthusiasts will have plenty of options to play with, we noticed something that may bother regular users trying to snap casual shots. On many occasions, the preview image on the camera app was completely crap, no matter which settings we tinkered with, only to end up with perfectly fine shots. We can imagine users not taking shots thinking they will be overexposed when the end file would be very close to the real world...
Sony Xperia 5 V battery
The Xperia 5 mark V is powered by a 5.000 mAh battery, similar to the previous generation. The Sony smartphone is compatible with Qi wireless charging, and its very compact box doesn't include a charger or USB cable.
---
Pros:
Excellent battery life.
Reasonably fast real-world charging.
Reverse wireless charging.
Options to improve the battery lifespan.
Cons:
No charger or USB cable on the box.
---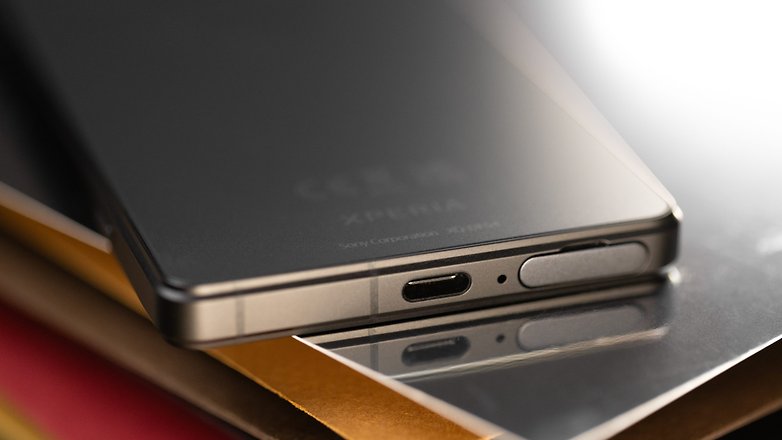 The Xperia 5 V can be charged at up to 30W with a standard USB-PD adapter, and the phone also offers both wireless charging and reverse wireless charging, just like the fourth generation.
In the real world, the Sony smartphone performed admirably for a compact model, with more than enough charge for a full day of use. Moderate usage can achieve two days of battery life, and it can be extended further with the Stamina mode.
Sony Xperia 5 V
(5000 mAh | 30 W)
Sony Xperia 5 IV
(5000 mAh | 30 W)
5 minutes
10 minutes
20 minutes
30 minutes
1 hour
Full charge
PC Mark Battery test
Our impressions were confirmed on the PC Mark battery life test, with an impressive 22h6min of simulated runtime between 80 and 20% of charge. That score is close to the monstrous Oukitel WP22 with a basic 4G SoC and a huge 10,000 mAh battery.
Another good surprise came while charging. Despite the lowish 30W rating, the Xperia 5 V charged faster than expected, something I later discovered was also something that impressed Matt on his review of the 4th-gen. Using a USB-PD charger capable of supplying 30W, expect to have between 75 and 80% of charge after one hour. The final 20~25% of charge takes way longer than on other phones, presumably to save the component.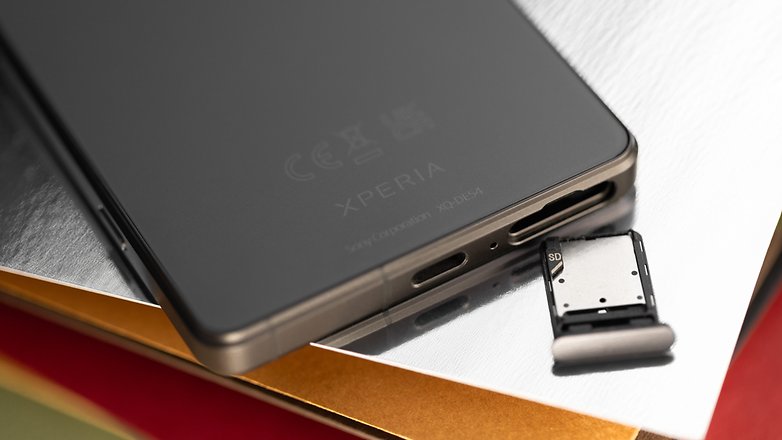 Like in previous years, Sony spent quite a few minutes explaining that the Xperia 5 V should be able to keep at least 80% of the original charge after three years (just when its update support should be over). One of the key features for that is—besides the average charging power—the options to charge it slower during nighttime or limit the charging to a specific capacity.
Sony Xperia 5 V technical specifications
2023 Flagship
Product
Picture

Screen
6.1'' OLED
FHD+ resolution
120 Hz refresh rate
SoC
Qualcomm Snapdragon 8 Gen 2
RAM
8 GB RAM
Storage
128 GB ROM
Expandable storage
✔️
OS
Android 13
Two Android upgrades
Three years of security patches
Camera
Main: 48 MP, f/1.9 OIS
Ultra-wide angle: 12 MP, f/2.2
Selfie
12 MP
Battery
5000 mAh
30 W wired charging
15 W wireless charging
Reverse wireless charging
Connectivity
5G / LTE / Wi-Fi 6 / Wi-Fi Direct / Bluetooth 5.3 / NFC
eSIM
✔️
Audio
Stereo speakers
3.5 mm headphone jack
IP Certification
IP68
Colors
Black, blue, silver
Dimensions and weight
154 x 68 x 8.6 mm, 182 g

Other points that may interest the nextpit community:

The Sony Xperia 5 mark V includes NFC support and is compatible with Google Pay for contactless payments.
The review unit packaging does not include a charger, cable, or tray tool.
The software version during the test was the July 2023 security patch.
After resetting the updated handset, the operating system indicated 34 GB of used space.
Final verdict
The 2023 Xperia 5 follows the patterns we have come to expect from Sony: Some impressive technical specs mixed with lots of things that were inherited from previous generations. By this time, it appears that the Japanese company is tailoring its products to a very specific segment of the market, which reminds me of lots of other niche products from the Asian country.
The Panasonic laptops with circular trackpads (and optical drives), the Aibo robot pets, mobile digital TV (oneSeg, which for a brief moment was also very popular in my native Brazil), and arcade games (*sigh*).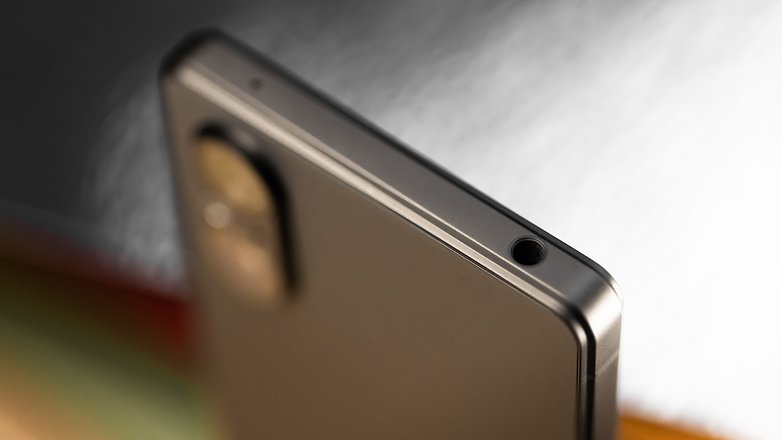 Sony may argue that it thinks the Xperia 5 V is the best phone for content creators, but that group has long sailed to the iPhone waters. While the phone has all the features it needs to cater to that audience, it is not integrated in the most user-friendly way, with more than one app to manage similar tasks in video editing, Alpha camera integration, and video recording.
The Xperia 5 V is stronger when considering the small group of users who demand top-notch performance, great battery life, and (old-school?) features like the headphone jack, microSD slot, and relatively clean Android build on a compact frame.
Its excellent camera specs were somewhat taken down by the odd differences between the live preview and resulting files. But the worst offender is undoubtedly Sony's mediocre update policy, lagging every single Android brand on this price point not called Motorola.
Finally, it is hard to recommend the Xperia 5 V, not only because it lacks true mainstream appeal and is expensive for what it offers, but also because if the Xperia 5 V is the best option for you, you already know that from upgrading between its previous generations.