Save Big on Your Phone Plan with Tello's Back to School Deal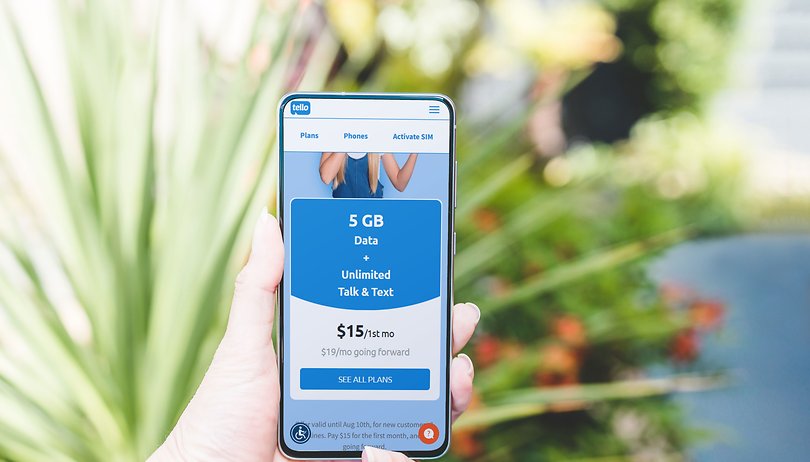 Just in time for the start of the new scholar year, Tello Mobile kicked off its back-to-school promotion. If you sign up until August 10th, you will get 5 GB of data with unlimited voice calls and texts for only $15 in the first month. On top of that, the carrier is offering a phone sale. Check them out.
The 5 GB of data covers both 4G LTE and 5G connections depending on your mobile coverage. And as with all Tello Mobile plans, after the data balance is over, you still get connected at 2G speeds. Additionally, the voice calls included cover more than 60 countries around the world* without paying extra!
And different from the traditional carriers, the data balance is truly yours, as you can use it for Wi-Fi tethering/mobile hotspots with no asterisks. Best of all, if you find you need more (or less) data, you can easily switch to other plans, that range from $5 to $29 monthly:
Tello Mobile plans
Just some examples

| Data | Unlimited | 10 GB | 5 GB | 2 GB | 1 GB | 500 MB |
| --- | --- | --- | --- | --- | --- | --- |
| Voice calls | Unlimited | Unlimited | 500 min | 300 min | 100 min | - |
| Text messages | Unlimited | Unlimited | Unlimited | Unlimited | Unlimited | - |
| Monthly price | $29 | $24 | $18 | $12 | $7 | $5 |
Smartphone discounts on Tello Mobile
To make things even better, Tello Mobile is running a site-wide phone sale until September 14th for new and existing customers, without hidden fees or the need for a contract. Phone deals start at $79 for traditional flip phones and are also applicable to the brand-new iPhone 14.
Depending on the model, it is also possible to buy the phone with special financing conditions, so be sure to check them out.
How much are you paying for your current phone plan? What tips do you have to save money and get the best prepaid or contract deal? Share your tips in the comments below.