Samsung Galaxy Watch 4 Smartwatch at its Lowest Price Ever on Prime Day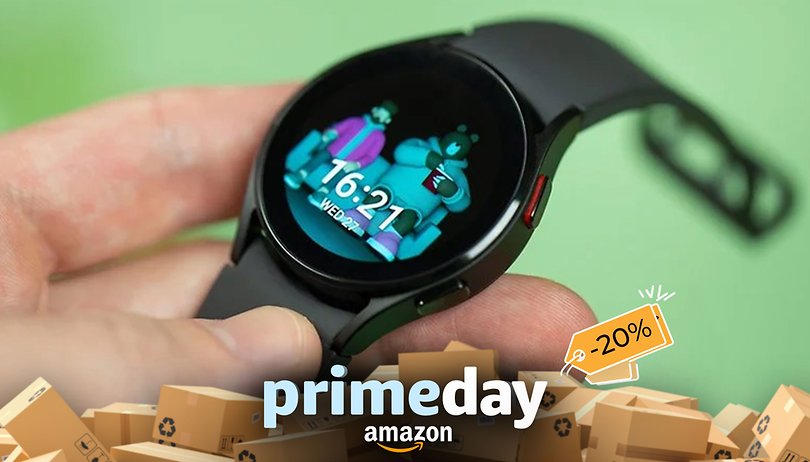 Only a few smartwatches master the blood pressure measurement feature—and the Samsung Galaxy Watch 4 belongs to the elite group. Once available for purchase from $199 to $249, the Wear OS smartwatch is now available for just $160 during today's Amazon Prime Day! But you have to act fast!
---
Ben Lucks gave the smartwatch a proud 4 stars in his Samsung Galaxy Watch 4 review.
The offer is valid for the 40 mm Bluetooth version in the rose color.
---
The Samsung Galaxy Watch 4 is one of the best smartwatches on the market with our review rating of four out of five stars. Ben particularly liked the very good AMOLED display and the many functions, such as the analysis of ECG, pulse, pulse oximeter, blood pressure, and body composition, in his review.
Only a few smartwatches offer the option to analyze your blood pressure with an ECG in addition to tracking your heart rate. The Samsung Galaxy Watch 4 was one of the first smartwatches to do so, at the end of 2021. On top of that, this Watch runs the One UI Watch system based on WearOS by Google (and Samsung) and no longer the old Tizen OS. That means you have direct access to the Google Play Store and its almost infinite app selection.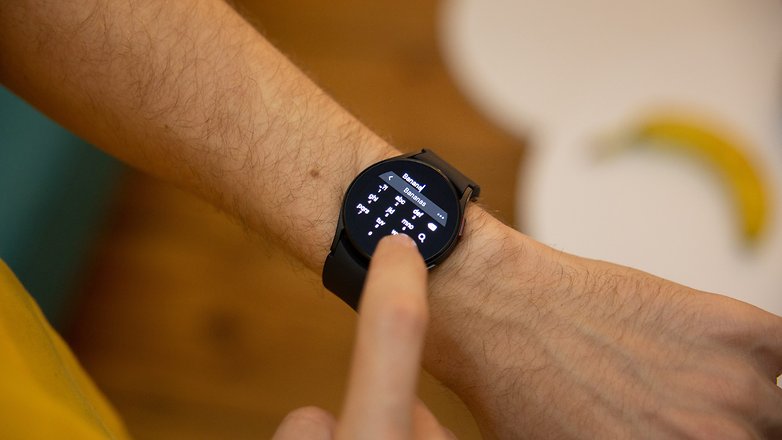 Wear OS version 4.0 is already being tested internally on the Google Pixel Watch, which should then also reach Samsung's models shortly. The Samsung Galaxy Watch 4 is available in 40 and 44 mm sizes, but only the smaller variant in the Pink Gold color is discounted for Prime Day.
Measuring 40.4 x 39.3 x 9.8 mm and weighing 25.9 g, the smartwatch offers a resolution of 396 x 396 px on its 1.2-inch Super AMOLED display. The rotating bezel has been digitized to smoothly scroll through the 13 information screens (tiles).
Key features include GPS data reception, a digital compass, a pulse oximeter, a heart rate monitor, a digital ECG, a bioimpedance sensor for analyzing your body composition, and a blood pressure sensor. We do not want to forget the microphone including a speaker for incoming and outgoing calls and a built-in NFC chip for digital payments.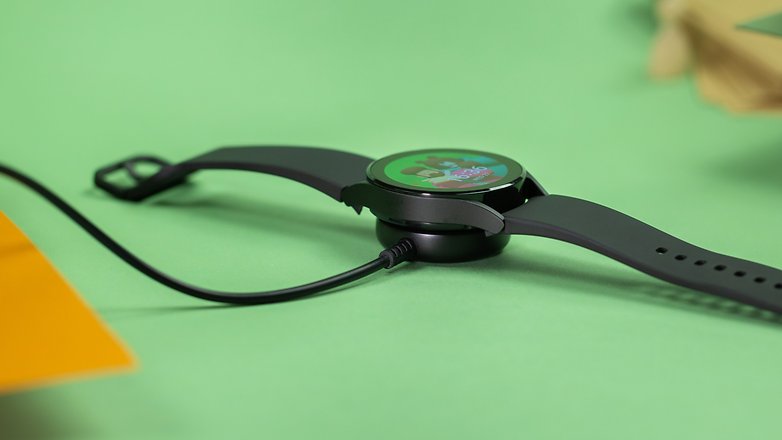 Last but not least, we do not want to hide the fact that due to the 247 mAh weak battery, the Samsung Galaxy Watch 4 belongs to the charging puck overnight.
Looking for more deals? Here's our big overview with the best offers from Amazon Prime Days!