Samsung's Galaxy S24+ Could Get Upgraded Battery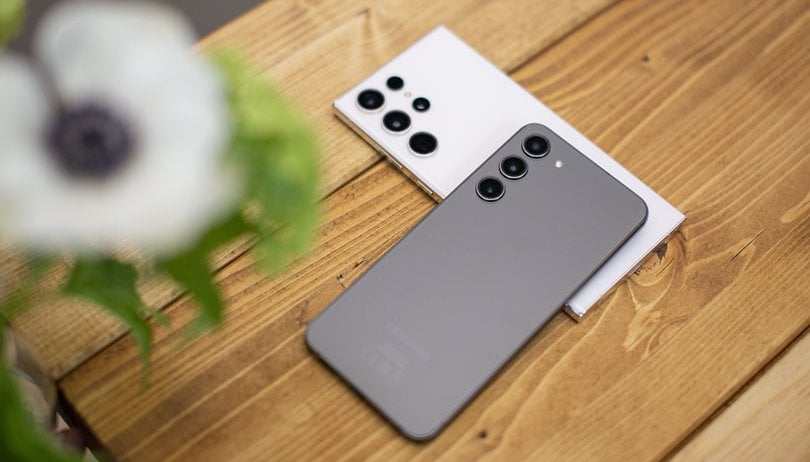 Samsung gave the Galaxy S23+ (review) a bigger battery capacity over its predecessor, which notably improved the battery life of the flagship Android smartphone. It appears that next year's Galaxy S24+ could also receive a boost in terms of battery capacity as seen in the latest certification.
Based on the latest Dekra listings issued in the Netherlands (via Nashville Chatter), the Galaxy S24+ carries a 4,755 mAh rated battery capacity, which is somehow a modest increase compared to the Galaxy S23+'s 4,565 mAh rating. However, it should be noted that these values are simply the rating and not the advertised numbers.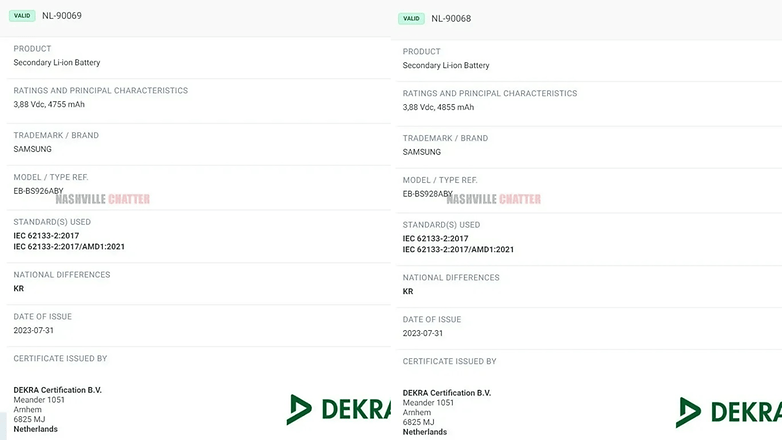 As a reference, the Galaxy S23+ carries a 4,700 mAh battery capacity after some adjustments. In other words, its successor could be advertised to feature a final rating of 4,900 mAh or about 4 percent bigger capacity. While it doesn't sound like a significant increase, the higher efficiency of the Snapdragon 8 Gen 3 chip that should power the device could also contribute to giving it a longer battery runtime.
Samsung Galaxy S24 Ultra's battery design and rating
In addition to the Plus version of Samsung's next-generation brick flagship smartphones, certification for the Galaxy S24 Ultra was also spotted. Basically, the more premium unannounced handset has a 4,855 mAh battery rating and will likely translate to a final capacity of 5,000 mAh. Furthermore, it will carry the SM-S928 model number, while the Galaxy S24+ will be aptly labeled as SM-S926.
Unfortunately, these listings do not confirm whether we will receive the rumored stacked battery design. It was previously reported by leaker @RGCloudS that the South Koreans are currently testing the new technology that would offer denser cells resulting in slimmer battery packs. It is speculated that the slimmer battery packs may debut on the Galaxy S24 Ultra. There is also a slim chance it might be shared with the vanilla models.
Should Samsung also introduce stacked batteries to more of its devices? Do you think this breakthrough technology will convince you to buy the Galaxy S24 (Ultra) next year? Tell us in the comments.