Samsung Galaxy Note 8: where to get the best deal
Update:

Former Note 7 owners can get a $425 discount on the Note 8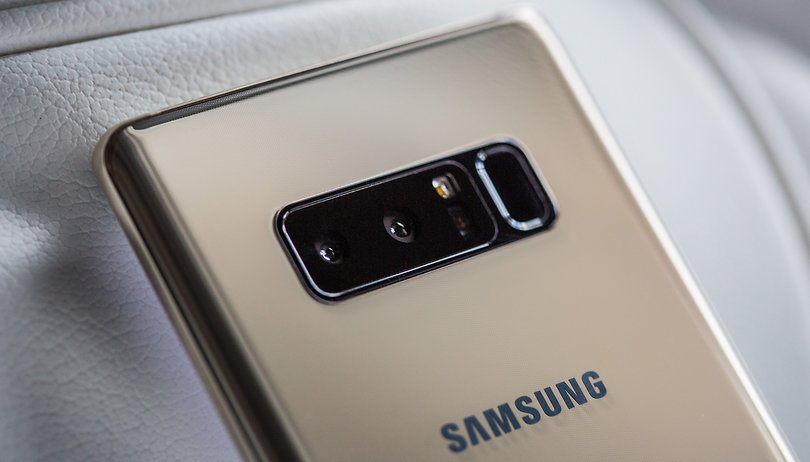 The Samsung Galaxy Note 8 was just revealed and is now available for pre-order in the US. If you pre-order, you'll receive your device by September 15. And, those who pre-order by September 24 are eligible for a free Gear 360 camera or a 128 GB MicroSD EVO+ memory card and Samsung Convertible Fast Charge Wireless Charging Stand, depending on where you order from. Former Note 7 owners can get a huge trade-in discount. Find out where to get the best deal below.
Of all the carriers, the lowest price is from T-Mobile ($930), but the others offer different financing options that may appeal to you. Ordering unlocked from Samsung or Best Buy is the same price, $929.99. Target and Walmart will also sell the Note 8, but pre-orders aren't yet available on their website. Check out all the deals below!
Verizon
Verizon is offering the Galaxy Note 8 for $960, or $40 per month for 24 months for those with good credit. Plus, there's a one-time activation fee of $30.
AT&T
At AT&T, the Galaxy Note 8 is $949.99, or $31.67 per month for 30 months.
Sprint
Sprint is selling the Galaxy Note 8 at a full price of $960, with a range of leasing options. The Sprint 18 month lease is $40 per month for 18 months. If you're switching to Sprint, you can save 50% on a Sprint Flex Lease with new line activation and only pay $20 per month for 18 months. With both of the aforementioned lease deals, you can upgrade the phone after 12 months.
T-Mobile
T-Mobile has the Note 8 for a low price of $930. You can get it for $210 down and $30 per month with the Equipment Installment Plan, or for $0 down and $39 per month on the JUMP! On Demand lease. The JUMP! On Demand lease has a purchase option of $228, and you have the benefit of switching devices as often as once every 30 days.
Samsung
Samsung is selling an unlocked (carrier bloatware-free!) Note 8 for $929.99, or there's the option to finance with Samsung Financing for $38.75 per month for 24 months.
If you are a former owner of a Galaxy Note 7, you can get a huge discount on the Note 8 from Samsung by trading in your current phone. Samsung is offering $425 as an instant trade-in credit, plus free, prioritized shipping. If you're brave enough to get another Note device after the explosions and hassle of the Note 7, be sure to take Samsung up on the offer to save some extra cash. Just visit this page to check your eligibility.
Best Buy
Best Buy is offering the unlocked Note 8 for $929.99, and 24 month financing with a My Best Buy credit card.
As always, check the fine print and take service prices and fees into account when deciding to buy from a carrier. If you're pre-ordering a Note 8, let us know in the comments.