Camera Assistant now supports more Galaxy phones—What does it do?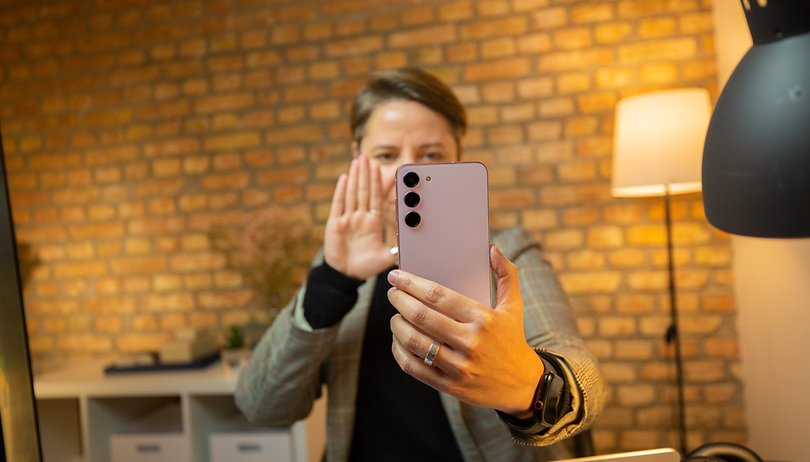 Following the release of the Galaxy S23, Samsung also rolled out the One UI 5.1 update to more devices. Along with the new set of features the firmware brings includes support for the Camera Assistant app for older smartphone cameras. Find out why you need to install Samsung's add-on camera app in this article.
The Camera Assistant app was announced last year and the first device to be supported is the Galaxy S22 (Ultra). Similar to the Expert RAW app, it needs to be installed separately through the Galaxy Store. In fact, even the Galaxy S23 doesn't come with the app out-of-the-box and owners of the latest flagship smartphone will need to manually install it.
What can you do with the Camera Assistant app?
The Camera Assistant works as additional camera settings for the main camera app. Among the functions that users can take advantage of are automatic lens switching and auto HDR which are unavailable in the settings of the standard app. It also allows one to set a timer for multiple photos as well as the ability to record video straight from photo mode.
Auto HDR
Auto lens switching
Picture softening
Quick tap shutter
Video recording in photo mode
Timer multi-photo options
Dim screen while recording
Clean previews on HDMI display output
Capture speed

Prioritize speed or resolution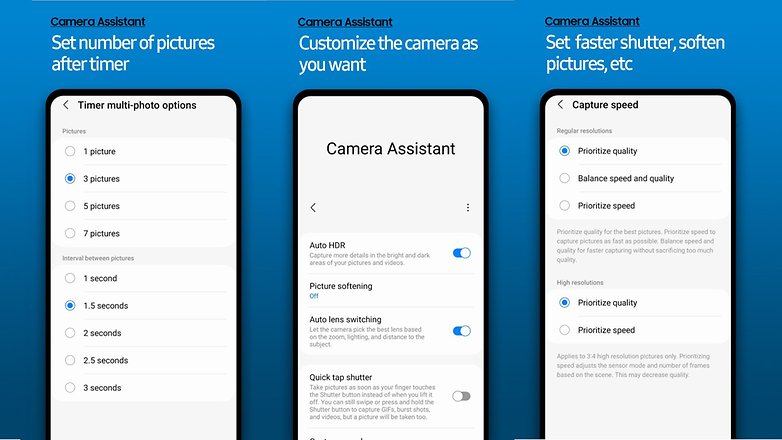 Which phones are compatible with Camera Assistant
In addition to the Galaxy S22, Camera Assistant can now be downloaded from the Galaxy Store for Galaxy phones running One UI 5.1. This means that Galaxy S20 and later models can run the app. Samsung's foldable smartphones such as last year's Galaxy Z Fold 4 and Flip 4 are also compatible.
Samsung Galaxy S22 series
Samsung Galaxy S23 series
Samsung says it plans to include the Galaxy Z Fold 2, Galaxy Z Fold 3, Galaxy Z Flip 3, and Galaxy Note 20 lineups at a later date. The company has not provided an exact launch window, but it could arrive in the next update.