Roborock S7 Pro Ultra: Flagship self-cleaning robot vacuum cleaner and dock for $1,400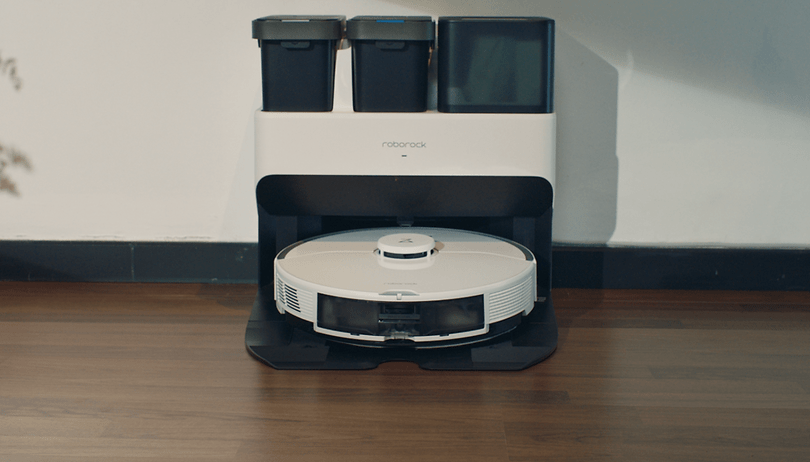 Roborock has just launched a new high-end robot vacuum cleaner, the Roborock S7 Pro Ultra, this week. This new model hails from the manufacturer's flagship S range and happens to remain right smack in between the Roborock S7+ and the S7 MaxV Ultra. It has all the features of the S7+ but sports a self-cleaning emptying station to boot.
TL;DR
The Roborock S7 Pro Ultra is already available for purchase.
The robot vacuum cleaner will retail for $1,399.99 a pop on Amazon.
The big news? It features an Empty Wash Fill Dock that can be emptied and washed after use.
Unlike the Q range, whose latest model, the Roborock Q7 Max+ which we recently reviewed, the S range from Roborock is the flagship collection of the manufacturer. Currently, the flagship frpm Roborock is the S7 MaxV Ultra which costs $1,500. The Roborock S7 Pro Ultra is just below that category in terms of price and technical specifications since it is sold for $1,400.
Basically, we find the same range of features as with the Roborock S7+ with the difference being the Empty Wash Fill Dock that is included in the bundle, also enabling you to clean the robot's mop and fill its tank in addition to just collecting the dirt vacuumed.
LiDAR mapping, sonic vibration mop, and self-cleaning dump station
Let's begin with the station that comes with the Roborock S7 Pro Ultra since it is the main selling point of the robot vacuum cleaner. This station takes care of the emptying, washing, and filling the Roborock S7 Pro Ultra.
It collects vacuumed dirt in its 2.5L capacity dust container and can store it for up to 7 weeks before it needs to be emptied, depending on your usage frequency. It also cleans the robot vacuum's mop at a speed of 600 rpm. During this process, the station also cleans itself. Finally, it fills the tank to cover an area of 300 m2.
As for the robot vacuum cleaner, it has a suction power of 5,100 Pa and its mop is equipped with VibraRise technology for a "sonic vibration cleaning" with 3,000 rubs per minute. The Roborock S7 Pro Ultra also has a carpet sensor to automatically raise its mop mechanis to clear small obstacles or wash textured/rough floors.
It also features LiDAR technology for 3D mapping of your living space. With its PreciSense feature, the Roborock S7 Pro Ultra constantly scans the room to avoid getting stuck and adapt to potential obstacles. In addition, you can set up the 3D mapping process to handle multiple floors of your home and the robot will be able to recognize which floor it is on, which areas are off-limits, and invisible walls.
Everything is performed in Roborock's companion app in which you can program the times and type of cleaning as well as the vacuum power of your choice.
Technical data
Product
Roborock S7 Pro Ultra
Illustration
Color
Robot dimensions
Dimensions of the station
Max suction power
Noise level
Capacity

Dust tank 400 ml | Water tank 200 ml

Mapping & Navigation

3D LiDAR mapping up to 4 floors
Obstacle clearance up to 2 cm high
No camera, no obstacle recognition AI

Battery

5,200 mAh | 180 minutes of autonomy

Voice assistants

Amazon Alexa and Google Home and Siri

Features

Self-draining, self-cleaning, self-filling
Dust pan: 2.5 L
7 weeks without emptying
Tank can cover 300m2

Price
What do you think of the new Roborock S7 Pro Ultra? Does the asking price of $1,399.99 seem exorbitant for a high-end robot vacuum cleaner? Would you be interested in a NextPit review of this product?