Reolink RLC-423WS Wi-Fi Camera: Surveillance day and night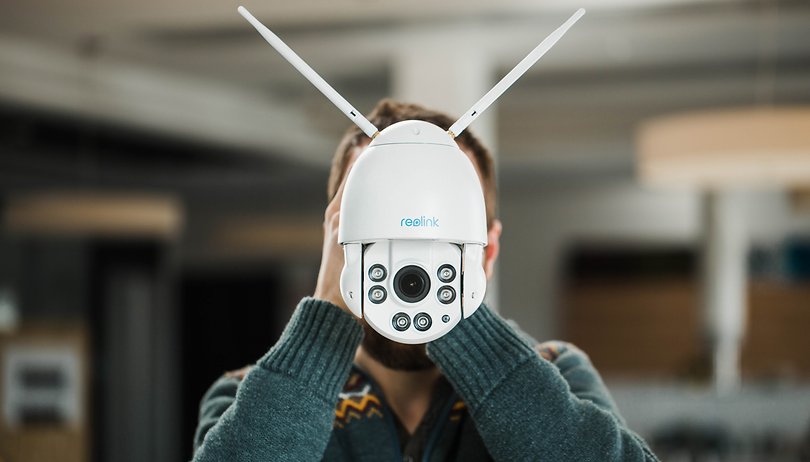 Reolink's RLC-423WS Wi-Fi surveillance camera has a remarkable 5 MP of resolution, hardly misses anything in its line of sight, and also offers tilt and zoom functions that even work perfectly in the dark. We looked at the security camera for a few days and are now pleased to share our experiences with you.
Good
No subscription costs

Good image quality

Easy installation and operation

Weatherproof

Works well at night
Bad
Complicated to configure online back-up

No smart home integration

Poor sound quality

Storage isn't expandable
Release date and price
The Reolink RLC-423WS WiFi camera became available last November and is now available for $239.99. To make a comparison, the more technically mature and compact Next Cam IQ costs around $350 with extra subscription costs on top of that. The Next Cam IQ isn't meant for the outdoors, but offers back-up storage in the cloud and intelligent object and face recognition.
Design and build quality
The Reolink RLC-423WS security camera is a wireless 5 MP WiFi surveillance camera with PTZ (pan/tilt/zoom) functions. Thanks to IP66 and an operating temperature range of -10 to +55 degrees Celsius and functionality at 10 to 90% humidity, it can be used both indoors and outdoors. It requires Wi-Fi or LAN access and a power supply.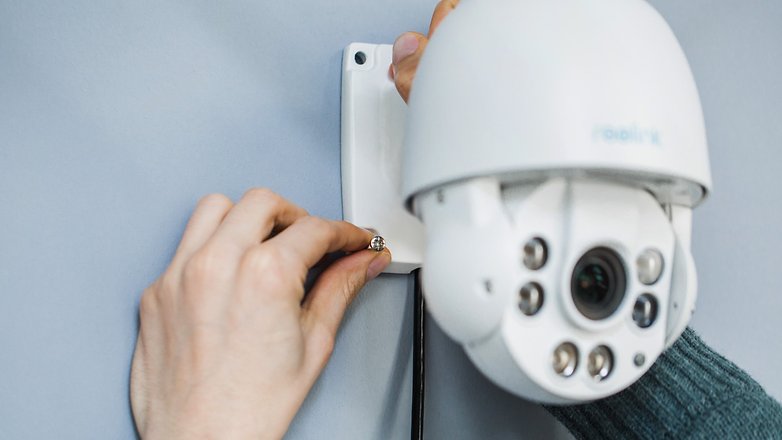 The installation is very easy using the four screws that come with the device; a drilling template is also included. Make sure to attach the camera well, because the 1.7 kilogram metal block shouldn't fall on anyone's head.
After the hardware comes the software
After you hang up the camera and connect it to the cables, setup is easy and exactly as it's described in the printed guide that's provided. If you use a computer with Windows or Mac OS, it also comes with software. There is also a rudimentary, Flash-based web interface available.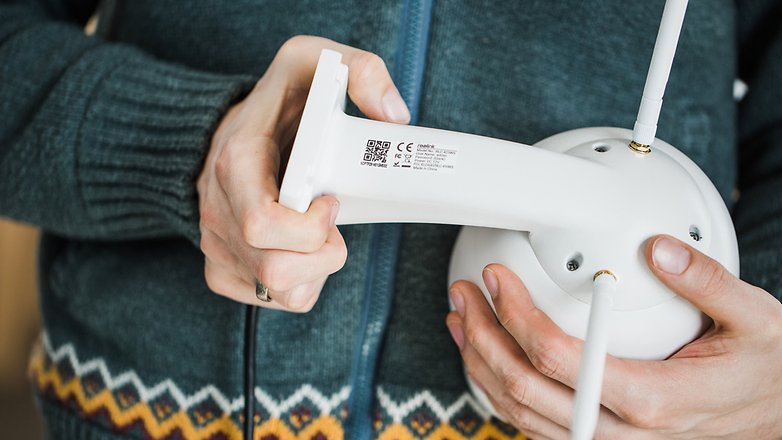 The web server of the Reolink camera can be accessed from the same network, and with the appropriate router configuration, it can also be accessed from the web and then opened in a browser without the app. Either from there or in the software (but not in the app) you can configure which recordings should be stored on an FTP server. All in all, setting up an FTP server is far too complicated in comparison to the rest of the app. Reolink urgently needs to improve this by cooperating with cloud providers such as Dropbox or WeTransfer.
No evidence without back-up
For additional data security, the manufacturer sells its proprietary network storage RLN8-410 for an additional 230 dollars. If you do without the proprietary server or an FTP server, a burglar could simply make the recordings disappear along with the camera and you would be left without any evidence.
Without additional memory, the capacity is limited to the 32 GB of the permanently integrated microSD card, and this card can't simply be replaced with a larger one. In our test, this was enough for recordings from a whole week until the oldest recordings were overwritten with new ones.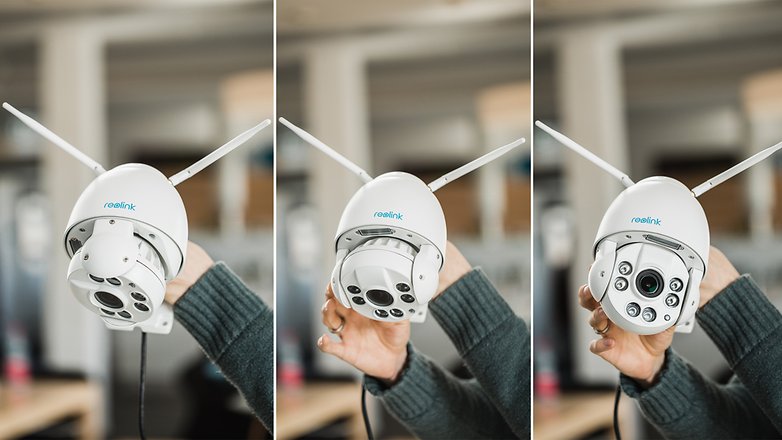 Reolink is generally stingy in their web offerings. Other manufacturers offer more in terms of cloud storage or integration with other online services. But Reolink, on the other hand, relies on the direct connection between the app and the cameras; there's no web service in between. Nevertheless, the Reolink app can connect you to your Reolink camera from anywhere in the world.
An app for everything
We exclusively tested the Android app from Reolink. The manufacturer only provides one app for all its products and allows you unlimited access to all the camera's functions via its interface. The app also has a rights system so that other family members or colleagues can see the camera feeds without changing the settings.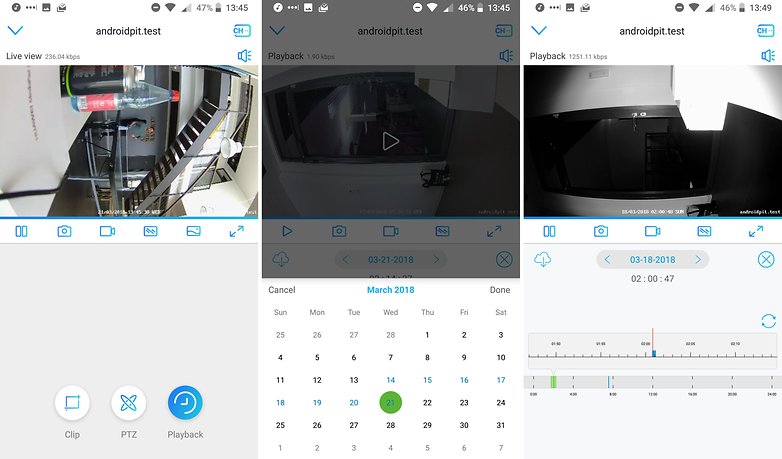 The app allows you to:
Pan, rotate and zoom the camera and save positions.
Watch live feeds from multiple Reolink cameras.
Configure notifications for detected movements.
Trigger recordings and photos manually.
Look at records.
Set the image quality.
Enlarge areas in the field of vision.
Let you playback the sound.
Specify the time period when alarms and recordings should take place.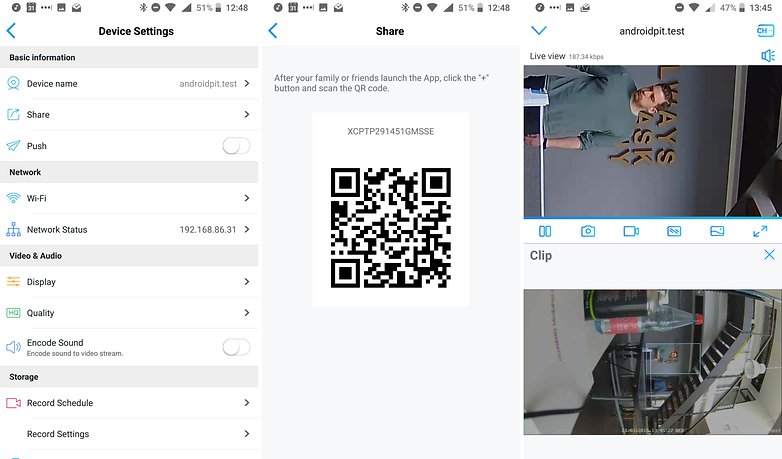 Super images...
The videos taken by the Reolink RLC-423WS have a relatively high resolution of 3072 x 1728 pixels. The camera also offers 4x optical zoom with autofocus. The wide angle ranges from 33 to 98 degrees. The camera rotates 90 degrees vertically and 360 degrees horizontally.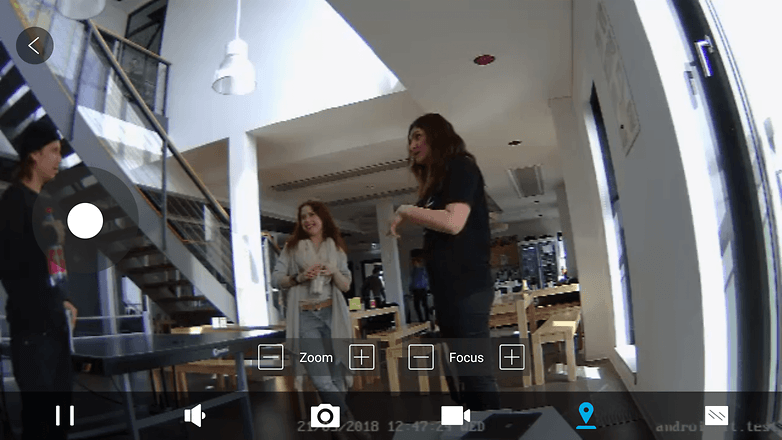 At night, you can see up to 58 meters away; the six infrared LEDs, which are invisible to human eyes at night, make this happen. The camera detects movement and sends you alerts via email and notifications.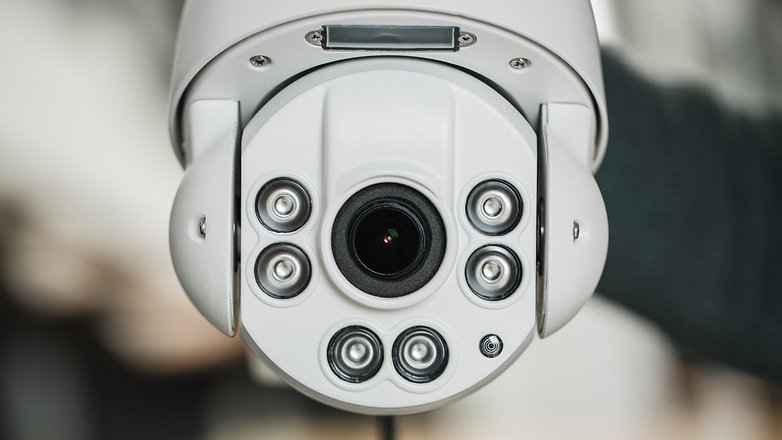 The motion detection is reliable and the image quality is astonishingly good; even in low light conditions, faces are clearly visible. Unfortunately, the frame rate is limited to 20 fps, so a crucial moment in the recording might go missing. But the camera does record without stopping, so the seconds before the motion detector is triggered are also included in a recording.
...but bad sound
The microphone in the Reolink RLC-423WS is practically worthless. Apart from quiet noise, we could not perceive any usable sound from the recording. Even when people consciously spoke into the camera, they couldn't be understood.
There is also no back channel with the camera. You can't warn people at the other end through a built-in loudspeaker, instead you'd have to watch the RLC-423WS mutely as a burglar approaches your front door.
Technical specifications
Camera
Model
RLC-423WS
Image sensor
1/2.9" CMOS-Sensor
Resolution
3072 x 1728 (5.0 Megapixel)
Aperture
f=2.7-12 mm Autofocus, F=1.6
Viewing angle
Horizontal: 98° ~ 33°, Vertical: 54° ~ 22°
Day/ Night Mode
Automatically switches
Minimum illumination
0 Lux (with IR-illuminator)
IR distance
58 meters
Backlight compensation
Supported
Noise reduction
3D DNR
Panning & Tilting
Field of vision
Pan: 360°, Tilt: 0° ~ 90°
Panning speed
2.5° - 180°/sec. (adjustable)
Tilting speed
1.5° - 90°/sec. (adjustable)
Default setting
64
Rate
1 rate, up to 16 preconfigurations
Power memory
Supported
Video
Compression
H.264
Resolution
Mainstream: 3072x1728, 2592x1944, 2560x1440, 2048x1536, 2304x1296; Substream: 640

x 360

Bit rate
Mainstream: 1024 kbps ~ 8192 kbps, Substream: 64 kbps ~ 512 kbps
Frame rate
PAL: Mainstream@20 fps, Substream@12 fps; NTSC: Mainstream@20 fps, Substream@15 fps
Network
Interface
1 * 10 M/100 Mbps RJ45
Network protocol
HTTPS, SSL, TCP/IP, UDP, UPNP, RTSP, SMTP, NTP, DHCP, DNS, DDNS, FTP, ONVIF, P2P
Browser
IE, Edge, Chrome, Firefox, Safari
Operating system
PC: Windows, Mac-OS; Smartphone: iOS, Android
Max. user access
20 users (1 administrator account & 19 user accounts); Supports up to 12 simultaneous video streams (10 x sub streams & 2 x main streams).
WiFi
WiFi Standard
IEEE 802.11a/b/g/n
Operating frequency
2.4 GHz / 5 GHz
WiFi security
WPA-PSK/WPA2-PSK
General
Storage options
Integrated 32GB MicroSD card, supports recording of movement recognition
Power supply
DC 12V
Power usage
<20 W
Operating environment
Temperature: -10℃~+55℃ (14°F~131°F), Humidity: 10%~90%
Safety class
IP66
Dimensions`
Φ136 x 201 mm
Weight
1.7 kg
Final verdict
The Reolink RLC-423WS surveillance camera takes a step forward in the series, but still has some shortcomings. The app must urgently be linked to a smart home system or at least IFTTT so that smart home devices from other manufacturers can work with Reolink cameras.
The connection to cloud storage should also have been resolved more elegantly. The fact that the FTP server can't be configured in the app is a rectifiable shortcoming, but the completely unusable microphone can't be repaired. In the upcoming iteration Reolink should improve the microphone and the software. Apart from that, the Reolink RLC-423WS truly has what it takes to make smart homes safer.