Redmi Note 12 Pro+ vs Samsung Galaxy A54: Mid-Range Duel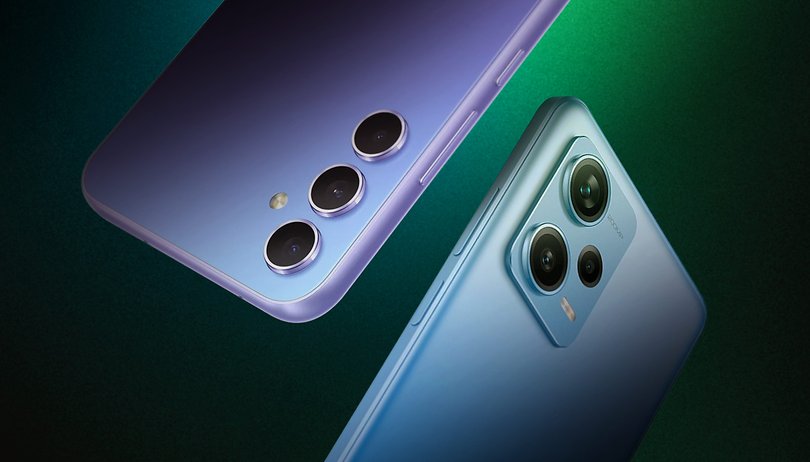 The Xiaomi Redmi Note 12 Pro+ is the latest contender to enter the fray for the mid-range smartphone crown. In fact, it goes up against another brand new device, the Samsung Galaxy A54! We compare both models based on the technical specifications, share their differences in terms of features and hardware, and of course, reveal their prices in a comparison table.
If you are looking for an Android smartphone, you cannot avoid the Samsung and Xiaomi brands. This also applies to the mid-range models, where companies from South Korea and China continue to fight for the lion's share of the market with two new models. Before we dive into the details, we would first like to compare the technical specifications of the Redmi Note 12 Pro+ and the Galaxy A54 in the table below:
Xiaomi Redmi Note 12 Pro+ vs Samsung Galaxy A54: Technical specifications
Xiaomi's mid-range
Samsung's mid-range
Product
Image

MSRP
approx. $470
from $449
Display
6.67", AMOLED
6.4", AMOLED
2,400 x 1,080 px
2,340 x 1,080 px
120 Hz refresh rate
SoC
MediaTek Dimensity 1080
Samsung Exynos 1380
Working memory
8 GB RAM
8 GB RAM
Memory
256 GB
128 / 256 GB
Expandable memory?
Yes
Yes, expandable up to 1 TB
OS
MIUI 14 based on Android 12
OneUI 5.1 based on Android 13
Camera
Main camera: 200 MP, f/1.65 aperture, OIS
Ultra-wide-angle: 8 MP, f/2.2 aperture
Macro: 2 MP, aperture f/2.4
Main camera: 50 MP, f/1.8 aperture, OIS
Ultra-wide-angle: 12 MP, f/2.2 aperture
Macro: 5 MP, f/2.4 aperture
Selfie camera
16 MP, f/2.5 aperture
32 MP, aperture f/2.2
Battery
5,000 mAh
120 W wired charging
5,000 mAh
25 W wired charging
Connectivity
5G / LTE / Wi-Fi 6 / Wi-Fi Direct / Bluetooth 5.2 / NFC
5G / LTE / Wi-Fi 6 / Wi-Fi Direct / Bluetooth 5.3 / NFC
IP Certification
IP53
IP67
Colors
Polar White, Midnight Black, Ice Blue
Awesome Lime, Awesome Graphite, Awesome Violet, Awesome White
Dimensions and weight
76.0 x 162.9 x 8.98 mm,. 211 g
158.2 x 76.7 x 8.2 mm, approx. 202 g
Check offer*
In this overview, we will compare these two devices based on the technical specifications above. Currently, we already have a short review of the Xiaomi Redmi Note 12 Pro+ for you, while we are still waiting for the Galaxy A54, which was unveiled alongside the Galaxy A34, to make its way into our editorial office. You know what to expect: As soon as we have extensively reviewed both mid-range units, this article will get a new, fat update!
Display and case
Displays have always been Samsung's territory. It is therefore no surprise that the South Koreans do not display (pardon the pun) any weaknesses here with the 6.4-inch Super AMOLED panel that offers a 120 Hz refresh rate and offers us an FHD+ resolution of 2,340 x 1,080 px.
However, Xiaomi does not have to cower at all with its screen either, which turns out to be larger at 6.67" and whose FHD+ resolution displays a handful of pixels more with 2400 x 1080 resolution. It also comes with a refresh rate of 120 Hz as well. Samsung's panel is also a wee bit brighter than Xiaomi's at 1,000 vs 900 nits.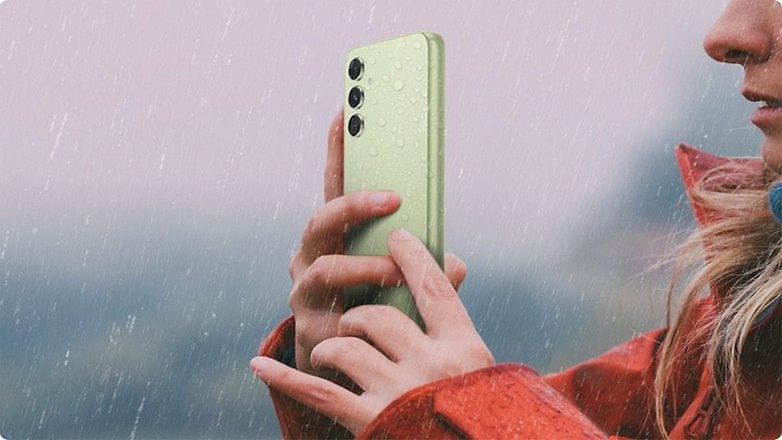 Samsung can also score points with the case design, which is IP67 certified (Xiaomi: IP53) and whose back is made of glass. Both models also allow you to expand the storage via a microSD card slot. The A54 is the lighter model at 202 grams and is also more compact overall due to the smaller display.
Personally, I also like the four available colors better than the counterpart, which offers white, black, and blue shades. However, I also quite like the "Ice Blue" that our review sample is equipped with. Speaking of personal preference: The three cameras at the back of the Galaxy A54 were nicely integrated into the device, whereas Xiaomi offers a bulky camera island. In my opinion, the A54 looks much more sophisticated and premium.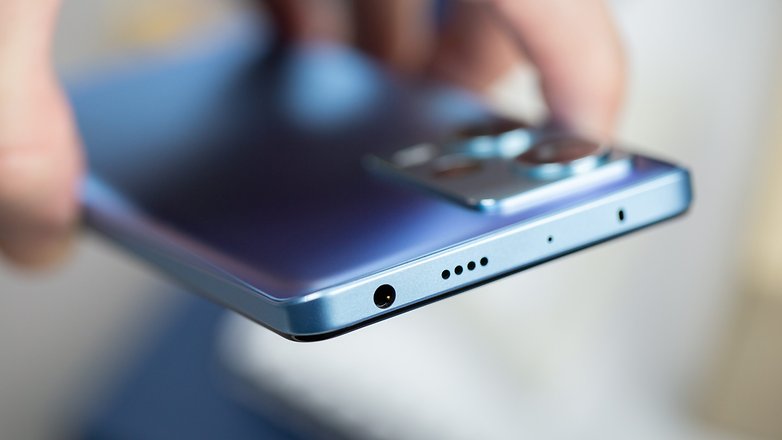 Performance and connectivity
When it comes to performance, you will have to be patient. We know that the Dimensity 1080 SoC which is used in the Redmi (and also in the Galaxy A34!), is on par with the Exynos 1280 from last year, and even outperforms it in the Geekbench test. However, we do not yet know how the Exynos 1380 installed in the Galaxy A54 will perform, so we will point you to our upcoming reviews at this point.
Both devices offer 8 GB of RAM and 256 GB of expandable storage. Samsung also offers the cheaper 128 GB version as an option. With 5G, NFC, and Wi-Fi 6, both models are also on par in terms of connectivity. Only when it comes to Bluetooth (version 5.3 vs. 5.2) connectivity, Samsung pulls ahead.
Cameras
The camera section could get even more exciting once we have taken photos with both devices. The better main camera could possibly be built by Samsung, but used in the Xiaomi device. The Galaxy A54 has a main camera with an f/1.8 aperture, optical image processing, and 50 MP. This sensor should give us very decent photos.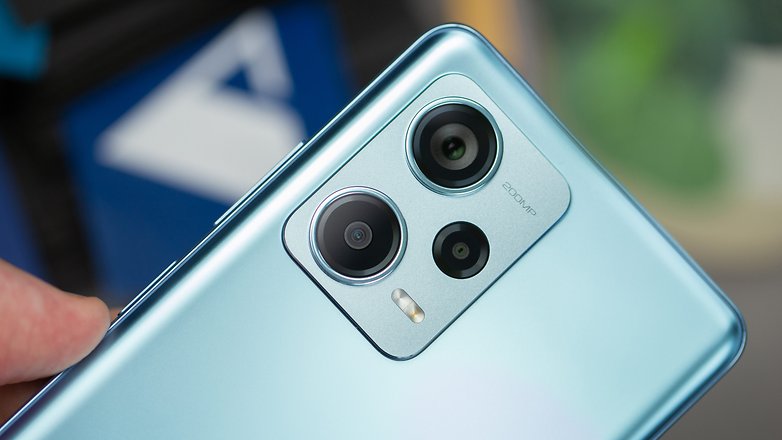 Xiaomi, on the other hand, relies on a 200 MP camera sensor developed by Samsung. It also offers optical image stabilization and an f/1.65 aperture. I am therefore very curious about the review and the direct comparison. The second and third sensors sound less exciting. In Xiaomi's case, they are 8 MP and the questionable 2 MP for the ultra-wide-angle camera and macro, respectively. Samsung also supplies sensors for ultra-wide and macro, but at 12 and 5 MP.
Selfie shooters with 16 MP (Xiaomi) and 32 MP (Samsung) are located in the punch-hole in front. We already have an initial gallery for the Redmi Note 12 Pro+ for you. You will have to wait a bit longer for the Galaxy rival. In the meantime, you can tell us what you personally think about the camera system that is more likely to pull the wool over our eyes. Highlight it to us in the comments below!
Software
The Android skins from both manufacturers are largely a matter of taste. There are eager advocates of either MIUI 14 or One UI 5.1 on both sides, but we also clearly side with Samsung when it comes to software. This begins with the fact that Samsung supports Android 13, while Xiaomi's mid-range device is unfortunately still running on Android 12.
Then there is the usual bloatware issue that always raises one's displeasure with Xiaomi devices. By the way, we will tell you how to get rid of the ads on Xiaomi smartphones in a separate article. Another major advantage that Samsung has had for quite some time is the long-term software support. Four major Android updates and five years of security patents are waiting for you with the Galaxy A54, whereas Xiaomi does not offer any guarantees and will probably stop rolling out updates after a maximum of three years.
Battery and quick-charging
When it comes to the battery, it has become a nice tradition that Samsung always takes second place right from the start—no matter with which device we compare a Samsung smartphone to. This is once again the case in the duel between the Galaxy A54 and the Redmi Note 12 Pro+: Both offer us 5,000 mAh, but the differences in charging should be massive!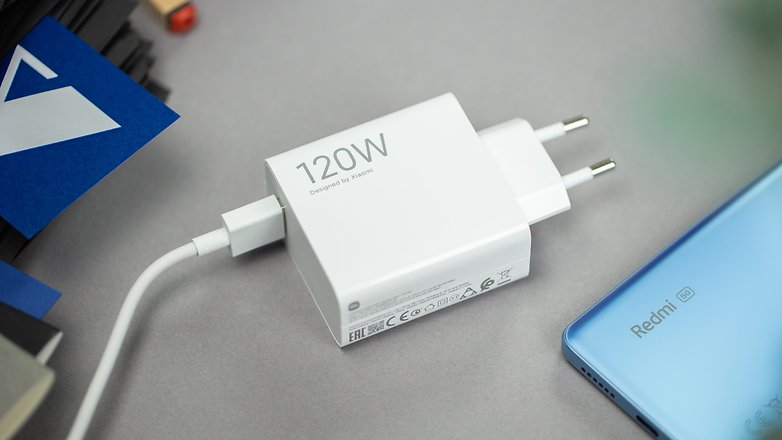 Thus, Xiaomi charges at a really fast and impressive 120 W speed, while Samsung chugs along at a cozy 25 W. This means that the Redmi Note 12 Pro+ is completely (!) charged in a mere 19 minutes, while Samsung's marketing department continues to talk about sustainability.
Both manufacturers left us out to dry when it comes to wireless charging. However, there are no issues with charging, because Samsung does not provide us with a charging adapter, but Xiaomi includes a 120 W charger in the box. The clear winner here is Xiaomi!
Price and availability
Both manufacturers have been rolling out their mid-range flagships to smartphone enthusiasts since the end of March. The differences are marginal here as well: Samsung starts at $499, whereas Xiaomi can be found for $470 a pop. Why does Xiaomi come out better here as well? This is because you get 256 GB of storage for $470, while Samsung's $499 get you the 128 GB model. If you also want the larger version with 256 GB of storage, you will have to pay more!
Preliminary Conclusion
Damn, we are already through with this comparison. Bear in mind that this is only the preliminary conclusion with less-than-ideal data, and that always gives me a hard time. After all, we are currently only evaluating the devices on paper and can't yet say much about performance, photo quality, and battery endurance.
But there is also the fact that there is not only ONE best mid-range smartphone in the market. After all, you all have different preferences in terms of features, different budgets, and also different prerequisites in terms of the ecosystem. For example, if you generally like Xiaomi's ecosystem, you will probably be less annoyed by the uninstallable bloatware than someone who has only ever held a Xiaomi phone.
Likewise, there are real interface advantages when it comes to the software of both Xiaomi and Samsung handsets. Presumably, you can't convince someone who is already beholden to the 200 MP cam of the Redmi Note 12 Pro+ to select otherwise, even if it is a bloatware-free, One UI-powered device on offer.
What I want to express rather eloquently: I do not want to swing the pendulum in one direction or the other based on the specifications alone. Soon enough, we will have reviewed both models. When that happens, we will take a closer look at the benchmark tests and photo galleries as well as features that will probably shed additional light on the matter.
For now, we will leave the question open as to which of these two manufacturers has more hope for the mid-range smartphone crown in 2023.
Do you already have a favorite? Then let us know in the comments - and check NextPit regularly so that you do not miss the reviews or our updated comparison between the Galaxy A54 and the Redmi Note 12 Pro+.