Power Station Safety 101: Avoid Hidden Dangers!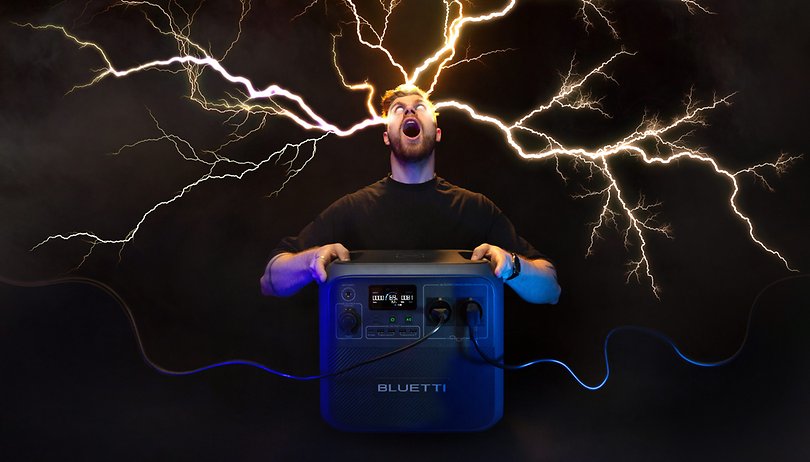 How do I safely use a power station? Is it going to blow up suddenly? It goes without saying that you should not place the power station on a wet surface when you are out on an adventure, and it is common sense to fully charge the portable power station before any trip. However, you need to understand what are the safety measures involved when using a power station for camping or rerouting generated power into an RV.
In this guide, nextpit explains all that you need to know about the IT and TN network and the relevance of the systems for feeding. In addition, we highlight the safety precautions you can take to safely use your power station.
Table of Contents:
Difference between an IT network vs. TN network?
An IT network in a power station is a network that is completely isolated from the outside world. There is a phase and a neutral conductor, with 110 V between them. The power station is not grounded so you cannot get an electric shock from the earth and theoretically, you shouldn't experience a shock if you were to insert a nail into the socket of your power station. Regardless, do not be curious enough to try doing so!
In a TN network like the one in your home, the neutral conductor is grounded. This has the disadvantage of having you receive an electric shock simply by touching a single conducting point.
In a reasonably modern home electrical system, however, a residual current circuit breaker detects whether current is flowing through you (or another "source of error") and ensures that in such a case, current is immediately switched off in the corresponding circuit within 20 milliseconds.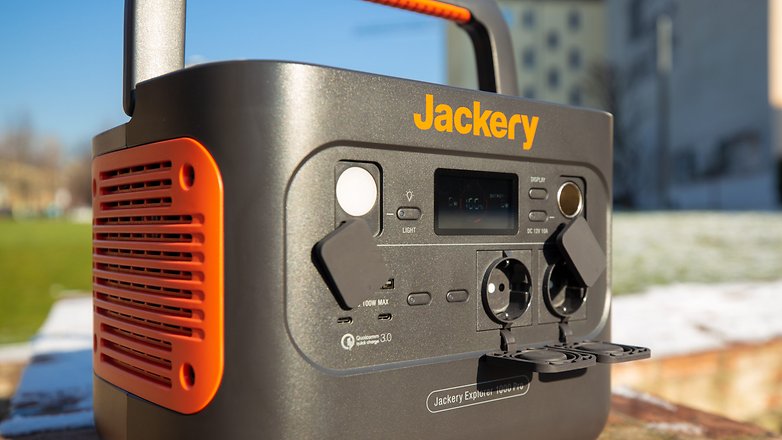 When do power stations become dangerous?
When your power station is not grounded, there is no protective earth conductor—and therefore, no ground-fault circuit interrupter (GFCI). If, for instance, a child places a nail into both holes of the power station socket, a potentially life-saving fuse will not appear from thin air.
But there is another instance that can be dangerous. Imagine you have an electrical device with class 1 protection with a metal housing at home. If there is a broken cable with current flowing through the housing, you will get a very minor electric shock on the toaster, for instance, before the GFCI blows out.
With a power station, you wouldn't notice anything at first, because as explained earlier, the current can't flow anywhere as the circuit is incomplete. However, if you now have a second defective device connected to another socket of the power station and touch both devices at the same time, then you will receive a shock again, and once again, without an GFCI to save you. While having two defective devices is unlikely, it is not impossible.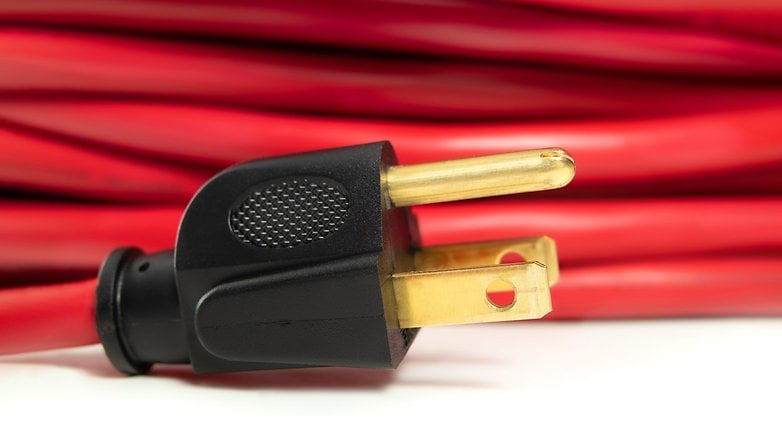 For instance, if you use a power station to run music equipment like amplifiers, electric guitars, and microphones away from the main power source, a two-fault scenario is entirely plausible. The simple and cost-effective solution is this: Place a GFCI plug in between the power station and all the devices, excluding the one you're operating directly from the power station. At around $25 to $30 a pop, these potentially life-saving devices really don't cost much.
How to integrate a power station into your motorhome
A common use for power stations is in motorhomes. It can be very tempting to connect a power station to the land plug, allowing all electrical appliances and outlets in the motorhome to function normally. However, exercise caution: while the power station provides an IT network, the motorhome is designed for a TN network. In this situation, the motorhome's integrated GFCI won't operate!
In the worst-case scenario, 110 V voltage runs between the sink of your motorhome's kitchen and the old toaster. If you touch both at the same time, the integrated GFCI will not kick in. Fret not as there is a solution to this conundrum, namely in the form of a special power cable with a corresponding ground fault circuit interrupter, which you hang between the power station and the land plug of the motorhome.
Do be aware that most RVs in the US have an integrated GFCI for added protection.
How does a residual current circuit breaker work?
A residual current circuit breaker, also known as a type F circuit breaker, is a residual current protection device and comes into operation whenever it detects a residual current of 4-6 mA, which is "missing" in the fused circuit. At the core of the GFCI is everything that goes through the current transformer, of which all active conductors flow.
If you have connected a device with a current of, for example, 5 A, this current must flow through an outer conductor to the device and back through the neutral conductor.
If this does not happen, there must be a current flowing into the ground in the system. It is irrelevant whether the current flows off via the protective conductor or in the worst-case scenario, your body, into the earth. The circuit breaker trips automatically at the current faulty level, i.e. only when 4.98 A returns.
Do you have any questions about the safe usage of your power station? If so, please let us know in the comments. We look forward to your feedback.