Nvidia Tegra Note enters the $199 tablet market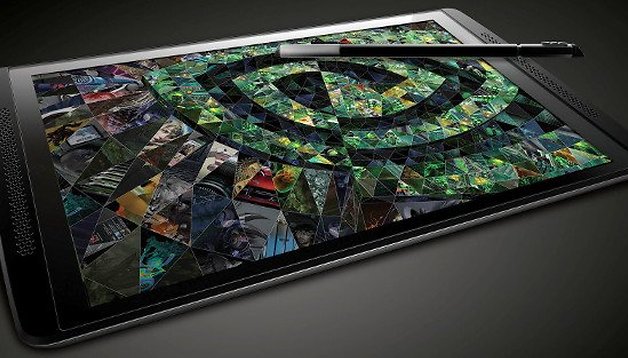 If you're in the market for a new, high-powered tablet in the $200 price range, you may want to hold off a little on heading straight for Google's new Nexus 7 or a Samsung Galaxy Note, because it looks like there's about to be a new affordable dynamo in tablet land. Nvidia has just announced that the GPU manufacturer will be releasing the Tegra Note tablet, formerly leaked as the Tegra Tab, next month. And it looks to be a doozy, at least on the processor front, with Nvidia claiming it will be ''the world's fastest 7-inch tablet.''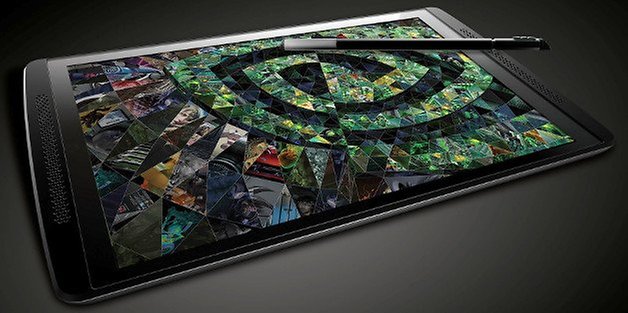 The Tegra Note will run a quad-core Tegra 4 chipset, sport an IPS LCD display with 16 GB on board storage and a microSD card expansion slot, along with a 5 MP camera. It seems that what Nvidia have decided to do is drop the specs of some bits in order to boost others and still offer a highly affordable tablet. The display, at 1,280 x 800 pixels, is poor compared to the Nexus 7's Full HD at 1,920 x 1,080 pixels: that's 216 pixels per inch versus 323 ppi. Also, a 5 MP main camera is nothing exciting, nor is 16 GB of internal memory, but that processor is hard to beat.
At this point you may be wondering how this could possibly stack up against the Nexus 7, which has better all-round specs and costs the same for the base model? Well, the answer is in the name: the Tegra Note will feature an integrated stylus with interchangeable tips and the device, utilizing the Tegra 4's supreme processing power, will be capable of capturing slow-motion video. Now you see the difference, this isn't a direct competitor for the Nexus 7 or Samsung Galaxy Note 3 (or even Note 8.0), but a hybrid of the three. It'll be priced at the very bottom end of the scale though. The plot thickens.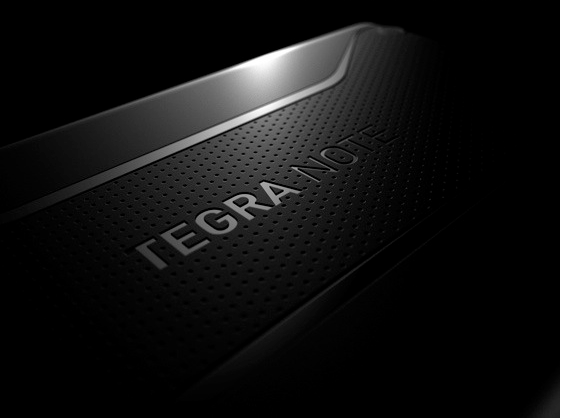 Making a high-powered tablet at rock-bottom prices and cutting some display, storage and camera corners in order to include stylus support is a great way to differentiate this offering from what's already out there. Indeed, Nvidia have said the stylus is their main selling point. Put it up against the Note 3's likely price tag and the Tegra Note comes out on top. Put it up against the Nexus 7's lack of stylus support and the Tegra Note comes out on top. But put it up against the Nexus 7 for graphics or all-round specs, or the Note 3's undeniable prowess as a stylus supported phablet, and the Tegra Note is facing some stiff competition.
The tech specs for the Tegra Note side-by-side with the Nexus 7 and Note 3:
| | | | |
| --- | --- | --- | --- |
| | Nvidia Tegra Note | Nexus 7 (2013) | Galaxy Note 3 |
| System | Stock Android, ''the newest version,'' DirectStylus | Android 4.3, Stock Android, no stylus | Android 4.3, TouchWiz UI, S Pen |
| Processor | Nvidia Tegra 4, Quad-Core, Cortex-A15 CPU and 72-core GeForce GPU | Snapdragon S4 Pro, Quad-Core, 1.5 GHz | Samsung Exynos 5420 Octa-Core, 1.9 GHz (3G model) / Qualcomm Snapdragon 800 Quad-Core, 2.3 GHz (LTE version) |
| Display | 7-inch, IPS LCD, 1,280x800 pixels, 216 ppi | 7-inch, IPS LCD, 1,920x1,200 pixels, 323 ppi | 5.7-inch, Super AMOLED, 1,920x1,080 pixels, 386 ppi |
| RAM | TBA | 2 GB | 3 GB |
| Internal Storage | 16 GB, microSD slot (up to 32 GB) | 16/32 GB, not expandable | 32/64 GB, microSD slot (up to 64 GB) |
| Connectivity | TBA | LTE, WiFi, Bluetooth 4.0, NFC | HSPA or LTE, Wi-Fi, Bluetooth 4.0, NFC |
| Camera | 5 MP(rear-facing), VGA (front-facing) | 5 MP (rear-facing),1.2 MP (front-facing) | 13 MP (rear-facing), 2 MP (front-facing) |
| Battery | ''10 hour HD video playback'' | 3,950 mAh, supports Qi | 3,200 mAh |
| Dimensions/Weight | TBA | 200 x 114 x 8.7 mm / 290 g (WiFi), 299 g (LTE) | 151.2 x 79.2 x 8.3mm / 168 g |
| Price | $199 (base model) | $229 (16 GB+Wi-Fi); $269 (32 GB+Wi-Fi), $349 (32 GB+LTE) | $724 (off-contract, via AT&T), unconfirmed reports of $999 at BestBuy |
For the price at which the Tegra Note will be offered though, it will certainly appeal to many potential buyers who aren't particularly hung up on high-end display potential. It will also house some bass-reflex speakers, run stock Android and be highly tweakable, either by Nvidia's distribution partners or end-users. Nvidia will supply OTA updates directly to minimize fragmentation, and will continue Project KAI (the cost-cutting program that the Nexus 7 incorporated) with their own pure tablet, ''by delivering a complete platform, not just the hardware.''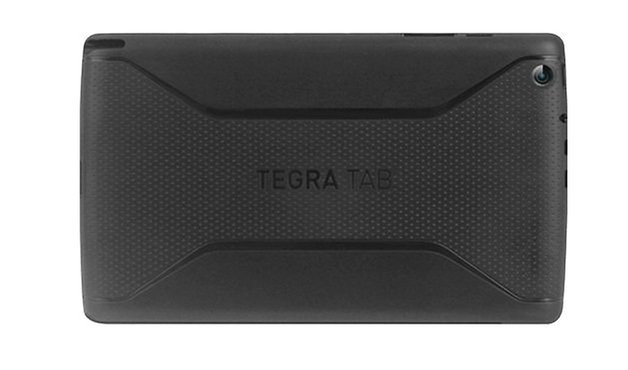 The device won't be sold by Nvidia directly, but through partners like EVGA and PNY Technologies in North America, and EVGA, Oysters and Zotac in Europe, bringing their broad distribution channels to Nvidia's new offering. The first tablets will ship sometime in October, with whatever the latest version of Android will be at the time. The core model will start at $199 and we'll update you as more pricing and options become available.
What do you think? A good alternative to the Nexus 7 and Samsung Note 3?