Nokia Sleep review: better rest or just better tracking?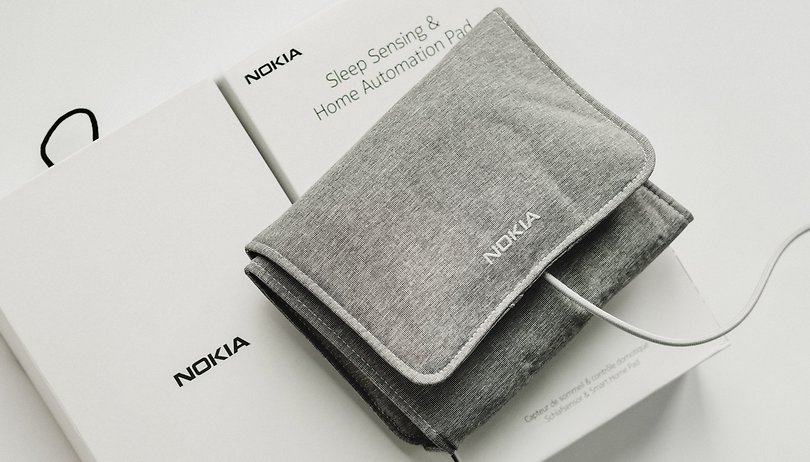 While the Nokia Health era is coming to an end with its takeover by Withings, the different products are still on the market. The Nokia Sleep is one of them. Unveiled at CES 2018 at the beginning of January, this device aims to monitor the quality of your sleep in order to analyze it and put an end to your insomnia, assuming you have it in the first place. I had the opportunity to test it for a month and here are my final impressions.
The best sleep tracking apps for Android
Good
Easy to set up

Nokia Health app

Price
Bad
Not much advice

No kid mode
Sleep has its price
The marketing of Nokia Sleep comes at a time when Withings has just announced the acquisition of Nokia Health, two years after the acquisition of Withings by Nokia. Yes, you read it right! The good news is that the products from Nokia Health will continue to exist, the teams having remained the same or almost the same during these years.
This sleep tracker is thus added to the long list of devices dedicated to health: smartwatch, thermometer, bathroom scale, etc. The Nokia Sleep is for anyone wishing to improve the quality of their sleep, or wanting to analyze it and take steps to live better each day.
Sleep problems are indeed among the most important daily problems for thousands of people in the US. However, sleeping and resting well at night are essential to feeling healthier. Sleep deprivation is a risk factor for heart and kidney disease, high blood pressure, diabetes and stroke, according to the National Institutes of Health.
If sleeping well is important to you and your health, you will be delighted to learn that the Nokia Sleep is sold at a relatively affordable price of $99.
Simple and ergonomic
Like Rythm and its Dreem headband, the Nokia Sleep does not take the form of a simple bracelet to monitor your sleep. It take the form of a small grey padded mat of 63 x 18 cm that you slide under the mattress of your bed. Rest assured, if your mattress is decent, you won't feel it. That was one of my concerns and it was quickly swept away. I was unable to feel the presence of the device and my sleep was not disturbed. The Nokia Sleep is a device that you can set and forget.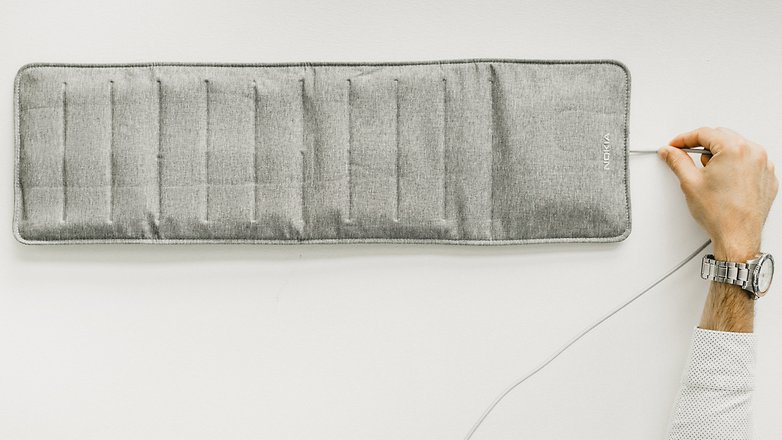 Once installed, you need to plug the Nokia Sleep into the wall. A 2.80-meter power cable connects it to a power outlet. There's no need to recharge any batteries. Nokia recommends placing the device at chest level for better measurements.
Many useful measurements
As any good sleep analyzer, the Nokia Sleep can collect a bunch of different measurements. It can assess sleep duration, depth, regularity, interruptions, sleep and wake up time, continuous heart rate, snoring cycles, and intensity (but not whether or not you snore). Specifically, the sleep cycles are analyzed according to the vital signs (heart rate and breathing) and movements of the user, detected through the mattress by the pneumatic sensor.
Then all measurements are transmitted with the Nokia Health Mate app. The Nokia Sleep, paired with your smartphone via Bluetooth, will communicate its information in real time through Wi-Fi, and Nokia then compiles it to calculate a sleep score out of 100 points that takes into account 6 parameters (duration, depth, interruptions, regularity, sleep time and time to get up). The app also allows you to see the results over time. It is also possible to tap on each data point to access more information.
Not surprisingly, the Nokia app is easy to use. Your data is stored on your account (and therefore in the cloud) and you can find it on any device.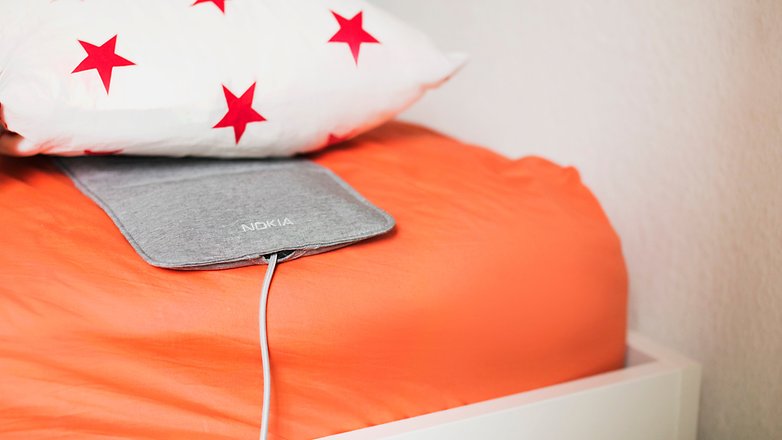 The recommendations are limited
In addition to measurements, the Nokia Sleep also offers custom recommendations for a better night's sleep. But, I'm quite disappointed with this aspect of the experience. The Nokia Sleep lets you track your sleep more precisely than many other trackers on the market, but it offers very little advice for how to fix your sleep problems. A generic recommendation like "Try to sleep more tonight" won't help someone with insomnia, for example. I expected better.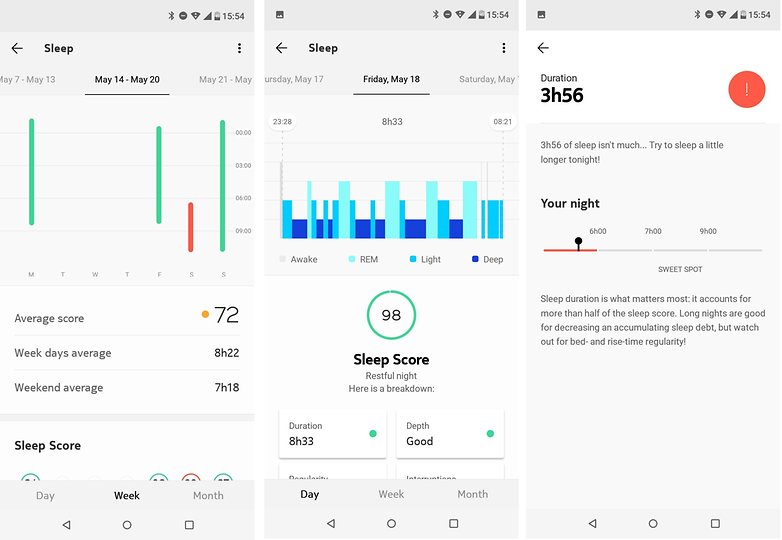 There is also no mode for children. It would have been helpful to parents who want to analyze the quality of their children's sleep, since children often have nightmares or other sleep disturbances.
There is also a coaching program to help keep your sleep regular over the long term, but it's quite limited.
A connected device
Nokia Sleep also offers compatibility with the IFTTT platform to create custom home automation experience , and for the first time allows users to control different connected devices by lying down or standing up. For example: it can automatically put your phone on silent mode when you close the curtains or turn on the light when you get out of bed. Unfortunately, I couldn't test this feature since I don't have a smart home yet.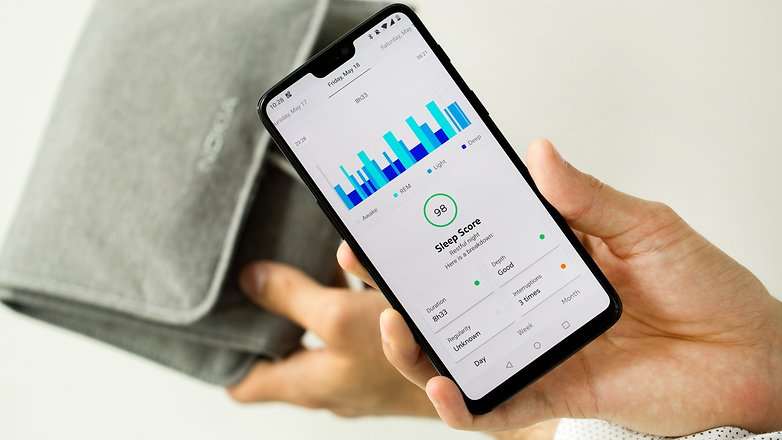 Final verdict: Good, but it could have been great
At $99, the Nokia Sleep is a powerful sleep tracker which takes a wide range of measurements. It's a good value for the money, for those who want to better understand their sleep. Its quality, ease of use and synchronization with the Nokia Heath Mate app make it a pleasant evening companion. The only shortcoming is its lack of substantive advice and in-depth analysis to truly help people sleep better.