The Nexus 6 is not the best looking Nexus smartphone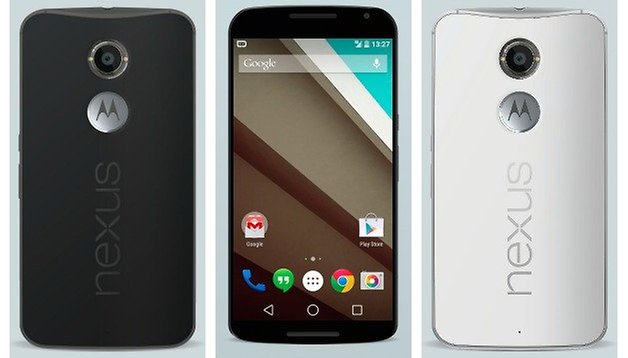 Last week we caught a glimpse of the Motorola designed Nexus 6 and immediately asked fans for their thoughts. Looking like an oversized Moto X (2014), the mock-ups of the new Nexus had some people running scared, and others even more excited. We are only days away from the expected reveal of the new device and here is the results of the "is the Nexus 6 the best looking Nexus ever?" poll.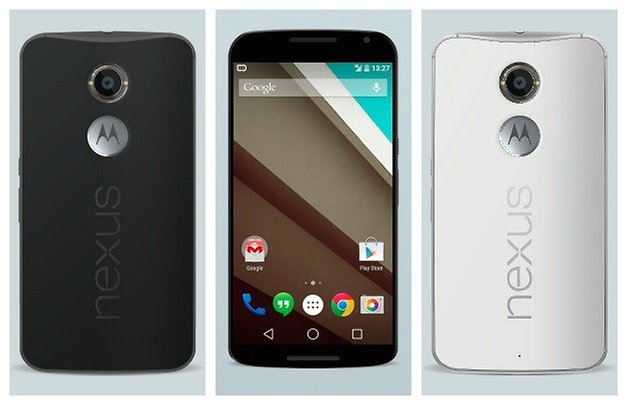 Just to refresh your memory, here are all of the devices once again, with the supposed Nexus 6 above.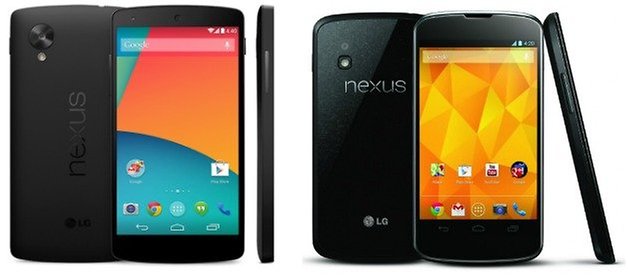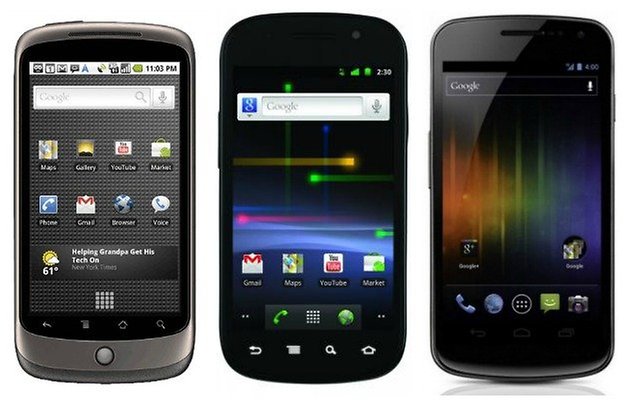 So, what did our users think?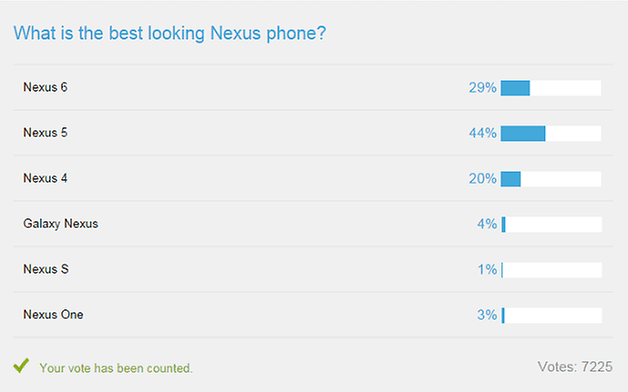 The lion's share of the votes went to the Nexus 5, a device which many considered to be quite boring upon its initial release. It obviously grew on people slowly though, because now one year on it seems to be a firm favorite.
Not too far behind was the Nexus 6, which will come with a large 5.92-inch QHD display, and stereo speaker combo. As the Moto X (2014) was recently applauded for its aesthetic design when it was revealed at IFA 2014, it looks like many people are happy to see the Nexus 6 following in the same vein, even if the near-phablet size is alarming some.
Next on the list was the Nexus 4, and while it was unsurprising to see it in third place, we were surprised to find it with ⅕ of the votes. Despite only being released 2 years ago, it strikes some of us as quite old fashioned, especially next to the inconspicuous Nexus 5 and minimalist Nexus 6, but maybe the glittering glass does have a certain charm after all.
The earlier Nexus models are hovering around the bottom, with almost nobody wishing for a return of the Nexus S, sitting as it is on 1% of the votes (it may have only received one vote for all we know). We don't blame you.
The Nexus 6 is only days away from its official unveiling, which is said to be on Wednesday 15th of October. Make sure you head to our Nexus 6 rumors, news, and specs article to learn more.
Were you surprised by these results?