Motorola Edge+ 2023 Review: A True Flagship Contender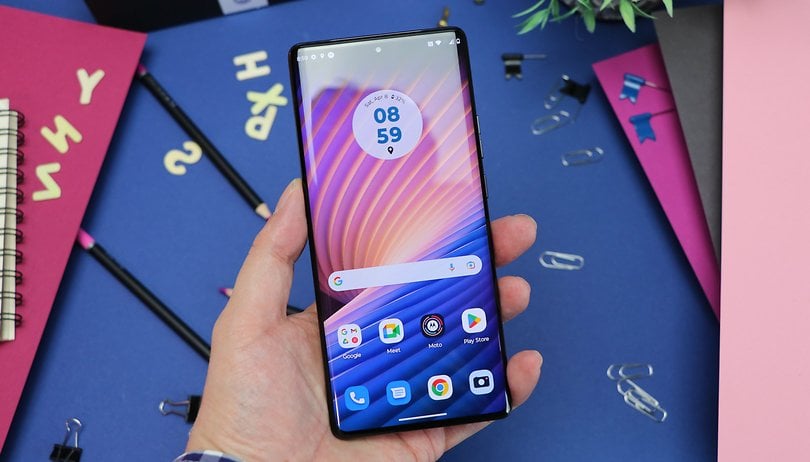 The Motorola Edge+ (2023)—Edge 40 Pro in some markets—arrived in our office a few weeks ago and looks like a real flagship on paper: Snapdragon 8 Gen 2, a strong triple camera, and a 165 Hz OLED display suggest a great Android smartphone. It is time for us to put Motorola's flagship through its paces.
Good
Good haptics

Good display

IP68 certification

Fast processor

Good update guarantee

Very good battery life

Moto My UX and Ready For

68-watt (EU=125 W) TurboPower power adapter
Bad
Camera is not flagship-level

Only one memory configuration

No headphone jack

No microSD support
Motorola Edge+ (2023) release date and price
The Motorola Edge 40 Pro is already available in Europe, where you can choose between the two colors Interstellar Black and Lunar Blue. Unfortunately, the device is only available in one storage configuration in the market, although the Chinese Lenovo subsidiary offers two variants of its local Moto Edge X40. While you can also opt for 512 GB in China, it is "only" 12 GB LPDDR5X RAM and non-expandable UFS 4.0 program storage with a capacity of 256 GB for now.
And although I personally consider this size to be completely sufficient, I have included the lack of microSD card support as a negative point of criticism in the overall rating. Some would like to have it, although the read and write speed is far from what the internal storage is capable of.
Note: This review was updated on May 2nd after Motorola confirmed the US launch—where it will be called Motorola Edge+ (2023)—with another different memory configuration: 8 GB of LPDDR5x RAM and 256 or 512 GB of UFS 4.0 storage. Keep in mind that this review was based on the Euro-spec model, with some slight differences in specifications highlighted throughout the review. As a refresher, these are the local names for the same phone:
Motorola Edge+ (2023)
(North America)
Motorola Edge 40 Pro
(Europe)
Motorola X40
(China)
8 + 256 GB
✔️
❌
❌
8 + 512 GB
✔️
❌
❌
12 + 256 GB
❌
✔️
✔️
12 + 512 GB
❌
❌
✔️
A look at the technical specs tells us that the Motorola Edge+ 2023 is a strong contender for the affordable flagships category. There are powerful competitors like the Samsung Galaxy S23, the Apple iPhone 14, and the Xiaomi 13 to beat. So let's find out together whether Moto can keep up with the prominent competition as the cheapest provider with a price of 799 dollars (or 899.99 Euros in the EU).
The Motorola Edge+ (2023) apparently signs a change in strategy for the Lenovo subsidiary: They clearly want to play more in the premier league. The latest Moto flagship succeeds with a 165 Hz display, fast UFS 4.0 storage, and Snapdragon 8 Gen 2.
We also have nothing to criticize in terms of battery performance thanks to the included 68 W power supply (125 W in Europe). Only the 60 MP front and main camera trio could not convince us, primarily in night pictures. However, this can still be solved via software afterward. If Motorola still manages to do that via an update, the Motorola Edge+ (2023) is worth an absolute recommendation, which might have been overlooked by many so far!
Design & Display
The Motorola Edge+ (2023) looks classy with its glass curved on all sides. Like the front, the back is also protected by Corning Gorilla Glass Victus and also houses an eye-catching camera island. The display's high refresh rate is particularly striking: 165 Hz is quite a claim and otherwise only found in gaming smartphones.
Pros:
Fingerprint-resistant design.
IP68 certification.
Buttons are well positioned.
Smartphone feels good in the hand.
A convincing Full HD+ display.
Cons:
No headphone jack.
No microSD support.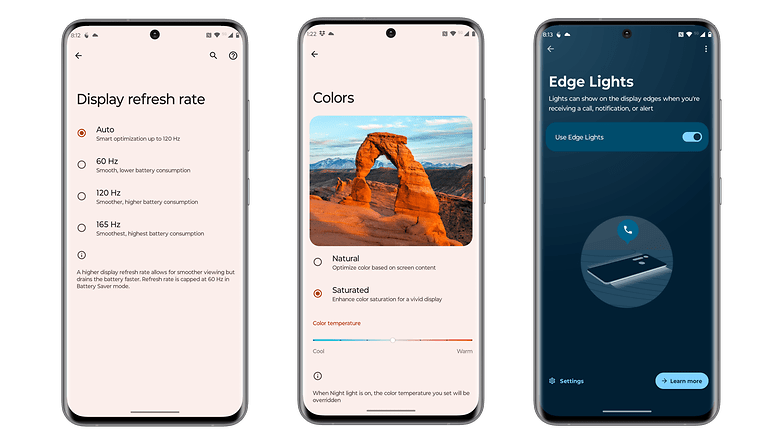 The 6.67-inch OLED display otherwise offers a rather standard market resolution of 2400 x 1080 pixels, which is a bit surprising since the competition offers more pixels on the screen. At least it contributes pertinently to saving precious power. And truth be told, is the difference in resolution really immediately noticeable on the "small" display? We think not, the panel convinces all along the line, not least with its extraordinary viewing angle stability.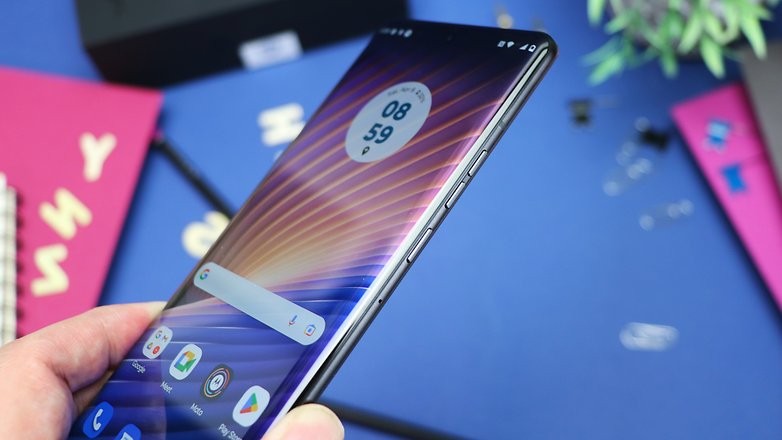 The curved edges might probably not please everyone, but then again, everyone will surely agree on the support for Dolby Vision and HDR10+. Speaking of Dolby: Dolby Atmos is also supported, and there are also two speakers for stereo sound. The sound is correspondingly good due to the lack of space.
The camera area on the back is striking and combines the three sensors in one island. The selfie camera is located in the central punch hole in the front. At least on the spec sheet, the company makes a good impression with a proud 60 MP. Motorola's Edge+ (2023) is IP68-certified, weighs 203 grams (199 grams for the European model), and measures 161.16 x 74 x 8.59 mm. The Edge+ (2023) has a very high-quality build and also feels comfortable in the hand. I am not yet sure whether the satin back provides a secure grip—at least it prevents unsightly fingerprints.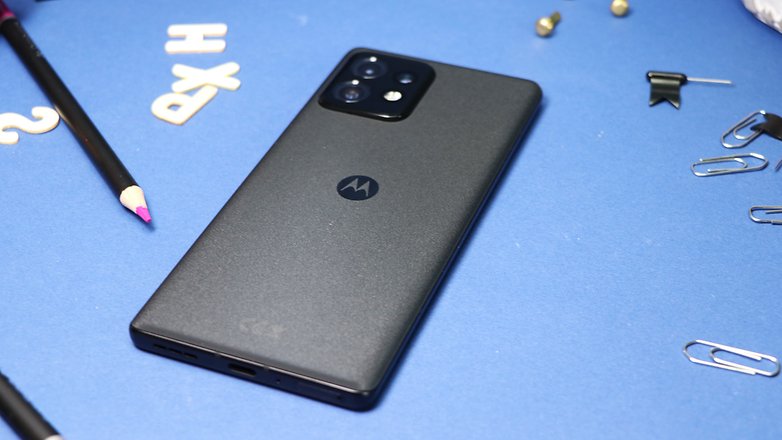 Motorola Edge+ (2023) software
Lenovo and Motorola deliver the Edge+ (2023) with Android 13. The in-house Moto My UX and Ready For as a mobile interface to a TV or PC monitor are included. The updates are in the solid Android midfield with three major Android iterations and support for four years of Google security updates. Thus, those who treat themselves to the device should at least still get Android 16.
Pros:
Android 16 update promise.
Clean and without bloatware.
Google roots are recognizable.
Cons: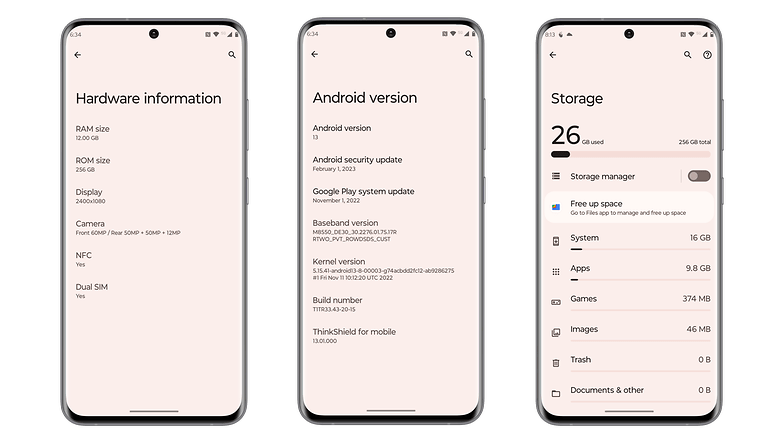 Unlike some competitors in this market segment, the Edge+ (2023) spares you in terms of bloatware - as long as you do not consider an extensive range of Google applications as bloatware.
The in-house user interface including "Ready For" is very discreet and effective. The design modifications that are strongly based on Google's "Material You" design are also very appealing. Motorola does not deny its former Google roots (2012 till 2014), which also suit the Edge+ (2023) well.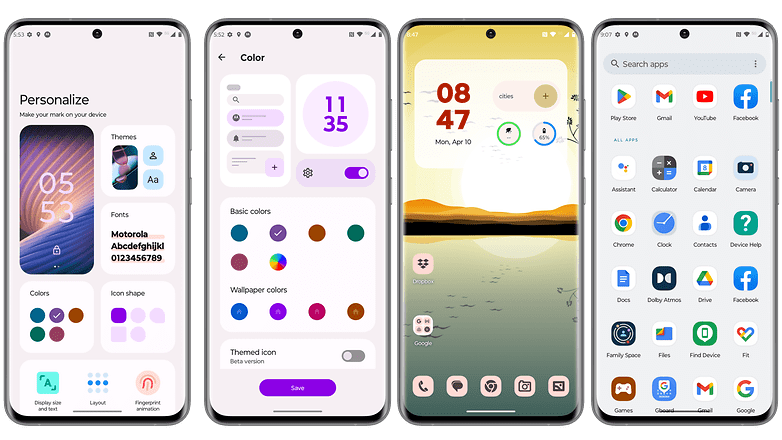 CPU & memory
Motorola combines the Snapdragon 8 Gen 2 with 8/12 GB of LPDDR5X RAM and 256/512 GB of UFS 4.0 storage and once again increases the performance compared with last year's model. The company does not show any weaknesses in connectivity either: Besides the Wi-Fi 6E functionality, the Edge+ (2023) is already listed as "Wi-Fi 7 ready".
Pros:
Very good performance.
Fast RAM and fast storage.
Cons:
No microSD card support.
No memory option (in Europe).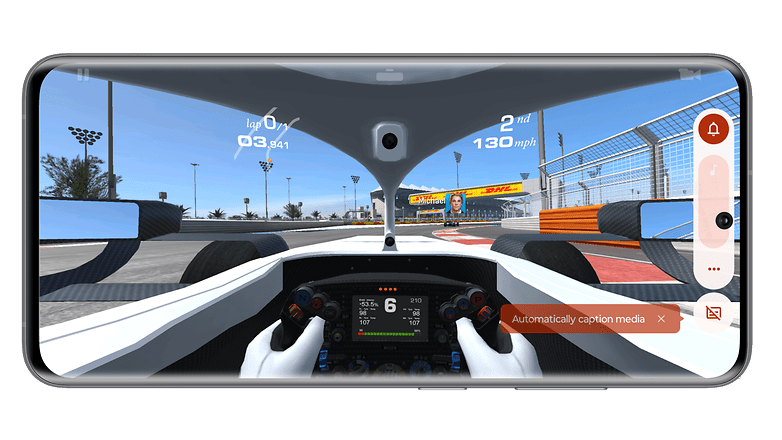 However, the hardcore gaming sessions also show that the smartphone and the SoC (System on a Chip) manufactured in a 4 nm process are also quite ready to radiate a certain amount of heat. Thus, users who push the Edge+ (2023) really hard should also expect warm temperatures on the back. However, nothing near an uncomfortable level. It is mainly concentrated to the right of the camera array, where the processor seems to be installed.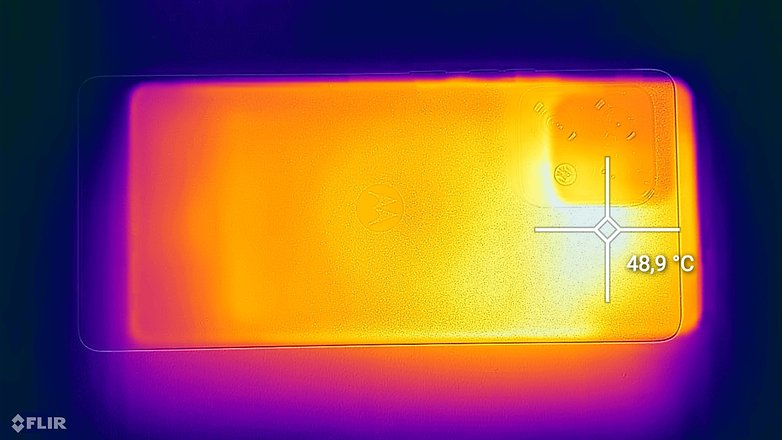 The performance is—no surprise here—beyond reproach. Only Samsung offers a bit faster processor with slight modifications to the same Snapdragon 8 Gen 2 CPU. Whether this really makes a difference in everyday use is open to question. However, we naturally wanted to know how big the differences are, and here is our overview of the benchmark results:
Motorola Edge+ (2023)
(Snapdragon 8 Gen 2)
Samsung Galaxy S23
(SD 8 Gen 2 For Galaxy)
Apple iPhone 14
(A15 Bionic)
Xiaomi 13
(Snapdragon 8 Gen 2)
3D Mark Wild Life
8.062
Too powerful
Too powerful
Too powerful
3D Mark Wild Life Stress Test
Best loop: 12,125
Worst loop: 6,099
Best Loop: 11,049
Worst Loop: 6,169
Best Loop: 9,761
Worst loop: 8,321
Best loop: 12,914
Worst loop: 10,432
Geekbench
Single: 1476
Multi: 4765
Single: 1537
Multi: 4807
Single: 1699
Multi: 4817
Single: 1481
Multi: 4310
At least in the 3D Mark Wild Life and Wild Life Stress Test, the Motorola Edge+ (2023) performed much better than the overclocked Samsung Galaxy S23. The Moto only had to admit defeat to the S23 in Geekbench 5. While the Motorola phone scores worse than the Xiaomi 13 in the single-core test, it can convince again with 4,765 points in the multi-core test. In summary, we can say that Motorola's Edge+ (2023) is in the good midfield of the current flagships.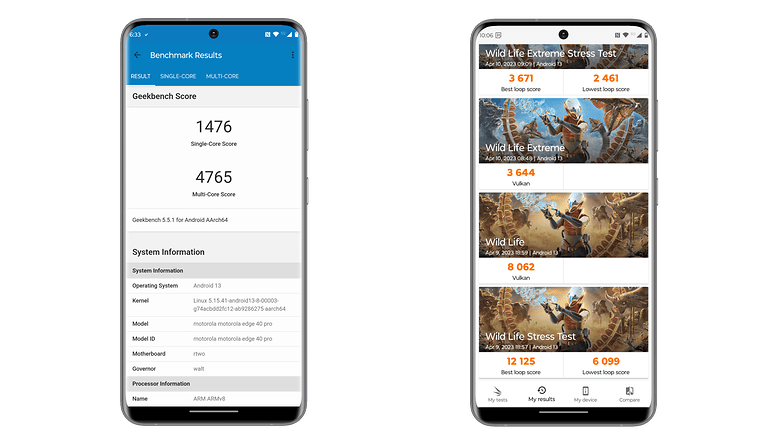 Motorola only offers one memory configuration of the Edge 40 Pro on European shores, unlike in Lenovo's home country China. In one hand, it makes the agony of choice easier for the potential customer. Since we are talking about 12 GB of fast LPDDR5X RAM and 256 GB of UFS 4.0 storage, which is currently the fastest on the market, there is little room for criticism here as well.
In North America, buyers will have the option of getting more storage with a 512 GB option, but RAM capacity got a downgrade to 8 GB of (still very fast) LPDDR5x RAM.
Sure, there are still fans of the good old microSD card. But I agree with Google, which avoids this type of data storage due to the slow read and write speeds. Clearly, this also wants to promote cloud data storage, which not everyone trusts. However, it is not a real point of criticism in my eyes, even if I "still" bow to the majority of our loyal readers.
Motorola Edge+ (2023) camera
The camera is versatile: Besides the main snapper with 50 MP, a combined ultra-wide-angle macro sensor with 50 MP and the 12 MP telephoto cam complete the camera lineup. In front, a selfie shooter with 60 MP is used, which almost looks excessive, at least on the spec sheet.
Pros:
Very good daytime shots.
Selfies are pleasing during the day.
Wide-angle and zoom camera can also convince during the day.
Cons:
Main camera doesn't shine at night.
16x zoom is not usable.
Night shots with the front camera are even worse.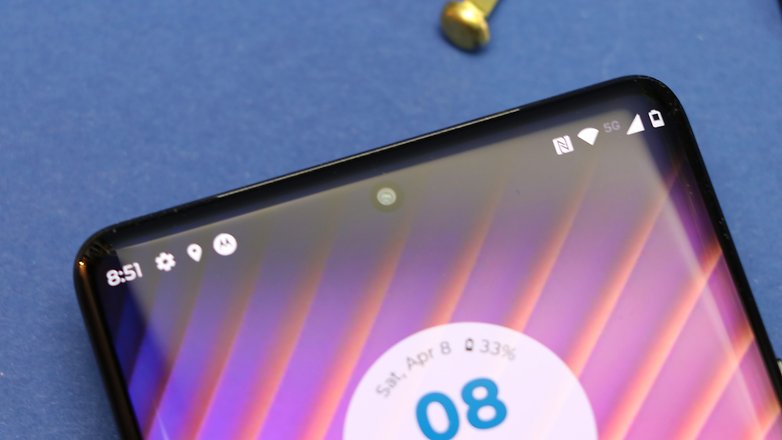 Motorola again relies on the "Quad Pixel" technology. The image sensor of the main camera grows to 1/15 inch. The pixel size is 1.0 μm, but doubles to 2.0 μm due to said "Quad Pixel" technology. Besides the 50 MP ultra-wide-angle camera, which also takes care of macro photos, a 12 MP portrait camera with an aperture of f/1.6 and a pixel size of 1.22 μm is also on board. 4K videos are possible with all sensors, and the main camera even provides you with 8K videos at 30 fps.
In my hands-on, I took the Motorola Edge+ (2023) to Germany's "Tropical Island" over Easter thanks to its IP68 certification and took some test pictures for you. However, since these mainly took place at night time, there are also a few shots outside the former Zeppelin Hall.
The first impression gives way to the prevailing euphoria. Don't get me wrong: The Edge+ (2023) takes excellent daytime pictures. The macro shots are also pleasing. However, there are deductions in our short test for the 16x zoom, as well as the night shots. This last part is a bit surprising, since the so-called "Quad Pixel" technology is supposed to prevent exactly that.
For example, the shot in the "jungle" was taken at night. The colors in the background rather give the impression that these are daytime shots. In fact, a phenomenon that is now not unique to Motorola. Worse is the selfie, which was taken at the same time of day and does not deliver a brilliant performance despite the high resolution of the front camera. Photos on the other hand, like the one on Berlin's TV tower around 6:00 p.m. or inside the shopping gallery, fared quite a bit better.
There is also no criticism for the pictures of flowers during the day in the standard setting as well as in macro mode. Regarding the 12 MP zoom shots, they are pleasing in good lighting conditions up to 10x enlargement . As in the pictures from the 3rd floor down into the courtyard, flowers including the lawn can be recognized well. However, it gets rather muddy and unsightly at 16x zoom. This is a phenomenon that only a few smartphones can handle. However, the maximum magnification can be increased up to 100x, as recently seen in the Vivo X90 Pro+ review, whose photo results are much better in comparison.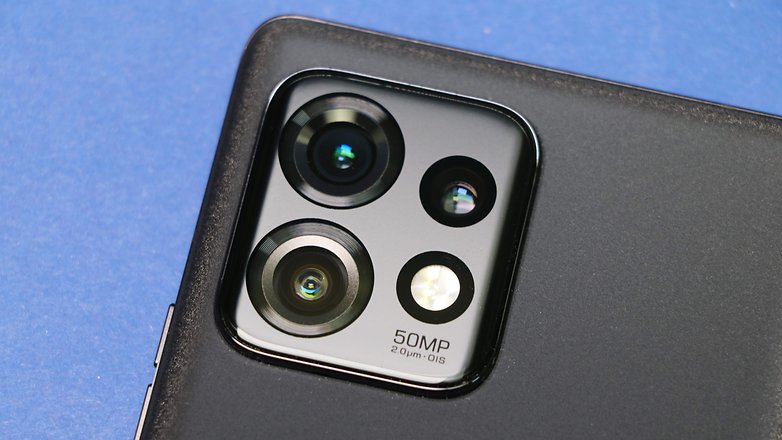 In return, the front-facing camera can deliver very good results in sufficient light. There is probably a general lack of quality in low-light photos. While the poor quality of the selfie is due to the small sensor, it is more likely to be a software setting in the main camera that could be fixed in the next update.
Motorola Edge+ (2023) battery
The battery has increased from 4,800 mAh to 5,100 mAh compared with Motorola's Edge+ (2022) in the Americas—while the Euro-spec Edge 40 Pro is rated at 4,600 mAh—the American's model battery upgrade was not accompanied by a similar improvement in charging capacity, keeping the same 68 W charger as in the 2022 model, while European buyers got an improved 125 W charger.
Pros:
Benchmark time plays right at the top.
Wireless charging compatible.
Battery runtimes are pleasing.
Wired charging with 68 W even being USB 3.2-compatible. (125 W in Europe)
Cons:
15 W wireless charging still has potential for improvement.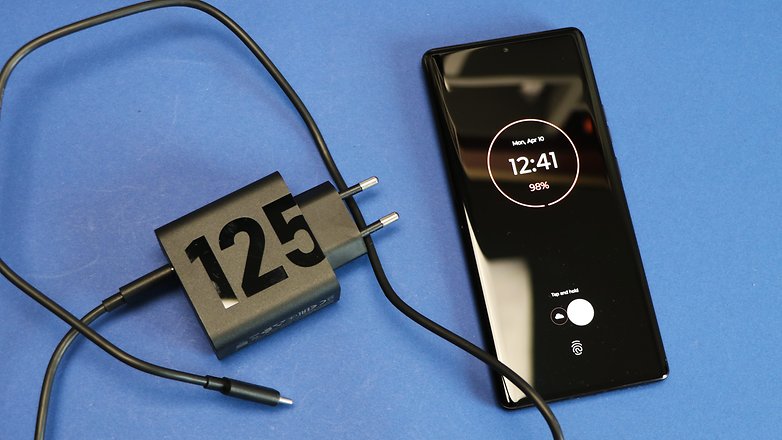 When it comes to the battery, Motorola meets all the important criteria: The Edge+ (2023) not only charges really fast but also wirelessly with 15 W, and reverse charging is also possible. In addition, the Lenovo subsidiary also packs the charger in the box. According to Motorola, nine minutes at the socket are enough to use the phone for the whole day (considering a 12-hour usage time).
In our test with the European model's 125 W charger, there was 24 percent on the speedometer after 5 minutes of charging. After 20 minutes it was already at 71 percent and not even 35 minutes and the battery was charged from 0 to 100 percent. I and everyone else can probably live well with that.
Let's move on to the runtimes, which are probably much more important for most of you. Of course, these values are always very different. One person with several e-mail accounts, heavy Internet consumption, and regular exchange with his many social contacts has a different daily requirement than someone who only uses his smartphone for making calls. However, my first impressions showed regular daily use without a power socket despite intensive camera use.
But you can get a real comparable value from our standardized "PC Mark Work 3.0" battery test. Here, the smartphone is put into flight mode and the display is given a brightness of 200 nits. The result is a runtime of 14 hours and 39 minutes until the battery has run down to 20%. That is already much more than the Honor Magic 5 Pro with a 5,100 mAh battery (13h 59 min). Even Samsung's Galaxy S23 Ultra cannot keep up (13h 9 min). Only the Vivo X90 Pro+ can beat this rate with 15 hours and 53 minutes.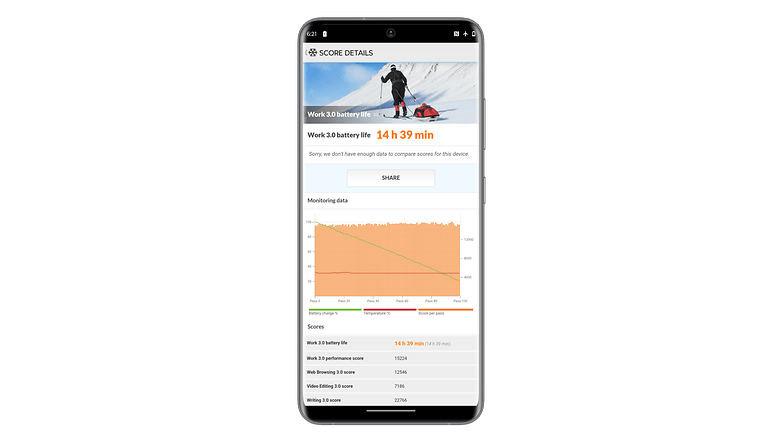 Motorola Edge+ (2023) technical specifications
Technical data
Product

Motorola Edge 40 Pro (Europe)

Image

MSRP
$799
899,99 €
Display
6.67", OLED
2,400 x 1,080 px
165 Hz refresh rate
SoC
Qualcomm Snapdragon 8 Gen 2
RAM
8 GB LPDDR5X
12 GB LPDDR5X
Storage
256 / 512 GB UFS 4.0
256 GB UFS 4.0
Expandable memory?
❌
OS
Android 13
Camera
Main: 50 MP, f/1.8 aperture, OIS
Ultra wide-angle/macro: 50 MP, f/2.2 aperture
Telephoto: 12 MP, f/1.6 aperture
Selfie camera
60 MP, f/2.2 aperture
Battery
5,100 mAh
68 W charging, charger included
15 W wireless charging
5 W wireless reverse charging
4,600 mAh
125 W charging, charger included
15 W wireless charging
5 W wireless reverse charging
Connectivity
5G / LTE / Wi-Fi 6E (Wi-Fi 7 ready) / Wi-Fi Direct / Bluetooth 5.3 / NFC
IP certification
IP68
Colors
Interstellar Black
Interstellar Black, Lunar Blue
Dimensions and weight
161.16 x 74 x 8.59 mm, 203 g
161.16 x 74 x 8.59 mm, 199 g
Final verdict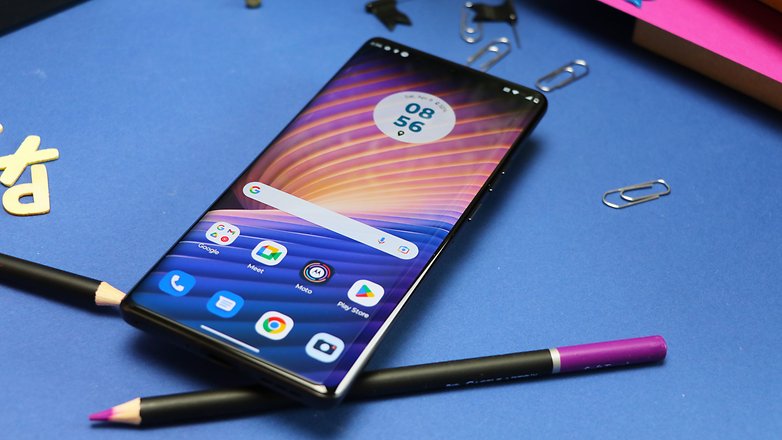 The Motorola Edge+ (2023) is a real contender among flagship smartphones: at a price of just under $800/€900 and a powerful Snapdragon 8 Gen 2, along with 8/12 GB of RAM and 256/512 GB of storage, as well as a 6.7 OLED display with a refresh rate of 165 Hz.
The Lenovo subsidiary delivers across the board in terms of performance. If you look really hard for negative points, you will find them in the camera performance, which is not quite on the same level as the competition in night photography and the telephoto camera.
The battery capacity of 5,100 (4,600 mAh) is not only competitive compared to the competition, but it also outperforms the competition in the "PC Mark Work 3.0" battery test. On top of that, Motorola includes a 68-W Turbo Charger in the box, which pumps up the smartphone from 0 to 100 percent in just under 30 minutes.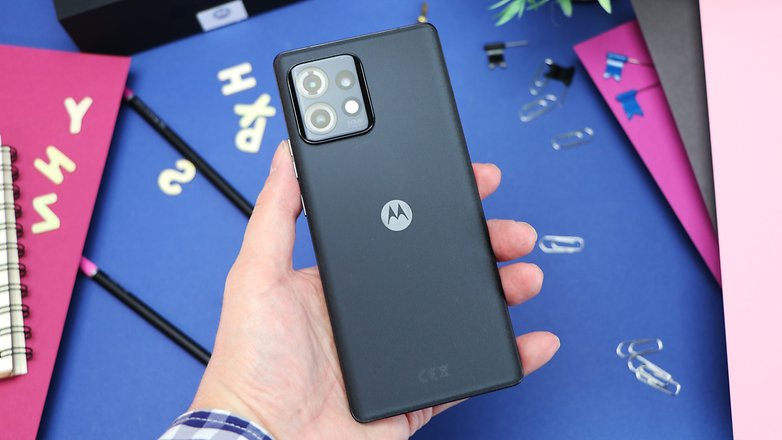 The update guarantee, a slim Android 13 without bloatware, and great "Moto My UX" and "Ready For" features make the Motorola Edge+ (2023) a real alternative in the flagship segment. I can recommend the new Motorola flagship with a clear conscience and hope that the Lenovo subsidiary will deliver a camera update that improves night photography even more.
---
Review updated on May 2nd with US pricing and specifications.