Vivo X90 Pro+ Review: When the Best is Only Available as an Import!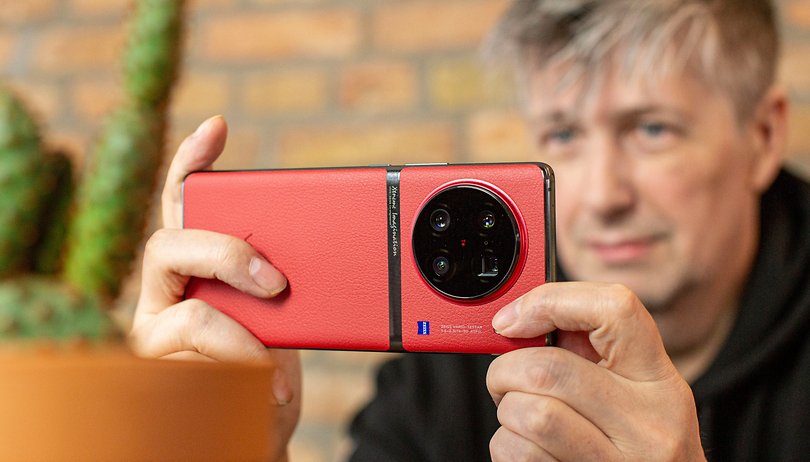 The BBK subsidiary Vivo already presented the X90 flagship series in its home country China last year. Far away from American shores, only the Vivo X90 Pro made it to European store shelves. However, the camera flagship is supposed to be the Vivo X90 Pro+, which is only available in China. It is logical that the NextPit editorial team tried to test it and review it for you in detail as follows.
Good
Very good haptics

Performance full

IP68 certification

Good stereo sound

Long battery life

Good charging speed

Best fingerprint sensor on the market

Zeiss camera convinces all along the line
Bad
Can get a little hot

China only, with Chinese bloatware

No analog jack socket

No microSD support
Vivo X90 Pro+ in a nutshell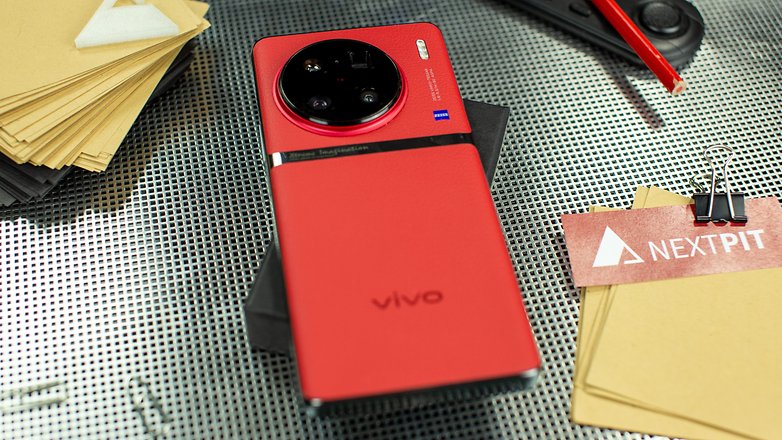 The Vivo X90 Pro+ is unfortunately not found on Western store shelves. Rather, the Vivo X90 Pro NextPit reviewed a month ago is supposed to be sufficient for European demands. However, those who want the 1-inch Sony IMX989 image sensor and the Snapdragon 8 Gen 2 in one and the same Vivo smartphone will have to reach for the Vivo X90 Pro Plus. This is currently only available from so-called import retailers, such as TradingShenzhen, which provided us with this review sample.
The online retailer currently sells the flagship smartphone in red and black, with 12 GB of LPDDR5X RAM and 256 GB of UFS 4.0 storage for $1,054.42. If you need more internal storage, you can double it for $1,065.33 (12/512 GB).
The nice thing about the Vivo X90 Pro+ compared to a typical imported smartphone is that it supports almost all national languages out of the box, such as English, German, French, Portuguese, Italian, and many more.
Short conclusion
If we want to keep it short—and that is the point of this short summary—then the Vivo X90 Pro+ is the ultimate camera smartphone on the market. Unfortunately, this certificate is only short-lived since competitors like the Oppo Find X6 Pro and the Xiaomi 13 Ultra are already waiting in the wings. The exclusive Chinese availability leaves a bad taste, which can drive the new owner into a frenzy with endless bloatware on the one hand, but on the other hand, takes you a lot of joy on an endless journey of discovery of new features.
The technical specs speak for themselves and catapult the Vivo flagship into the front rows. And there is no discussion about the price at less than $1100 and a look at the competitors, right?
Design & Display
Our Vivo X90 Pro+ came to the NextPit editorial office with a chic red imitation leather on the back, which not only provides a good grip in the hand but also prevents unsightly fingerprints. Otherwise, the optical differences to the Vivo X90 Pro and its large and clearly protruding (4.4 mm) circular camera array can only be recognized by the lettering of the different aperture numbers. Another advantage is that the camera island prevent the phone from tipping when placed on a surface.
Pros:
Vegan leather back.
IP68 certification.
Buttons are well positioned.
Cons:
No 3.5 mm jack.
No microSD support.
The 164.35 x 75.29 x 9.7 mm large and 221 g heavy Pro Plus model feels surprisingly good in the hand despite its high weight. The power buttons on the right and the volume buttons above them are optimally positioned. Frequently requested and now fulfilled by the Vivo X90 Pro+: IP68 certification against dust and water penetration. Another visual treat on the back is the horizontal separation with the lettering "Extreme Imagination" which is visually reminiscent of metal.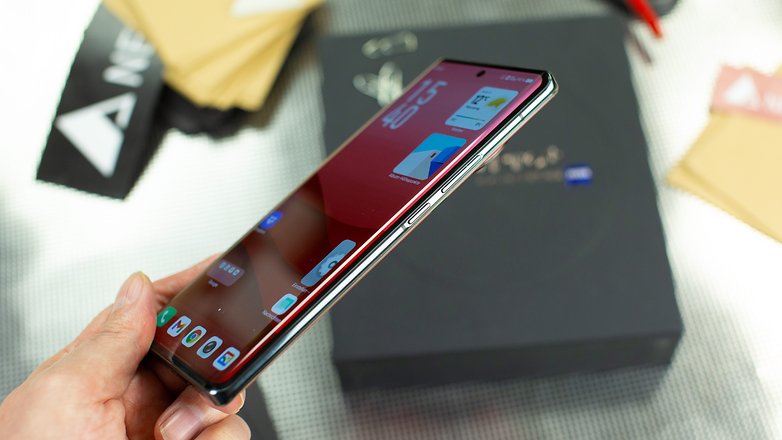 Display
On the front, we are greeted by a 6.78-inch curved AMOLED display with a maximum resolution of 3,200 x 1,440 px at 518 PPI. Rounded panels are not everyone's cup of tea—but I like them since teething troubles like unintentional pressing have been eradicated for a long time and a curved panel feels better in the hand as well as visually looks narrower.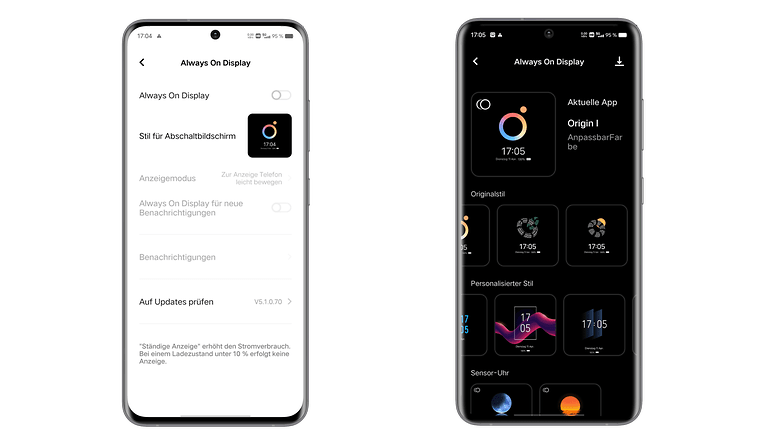 The display is an E6 panel from Samsung, which is superior in contrast, dynamics, and viewing angle stability. The maximum brightness is specified at 1,800 nits under direct sunlight. Indoors, the Vivo panel achieves 800 nits. The maximum refresh rate is rated at 120 Hz and can be adjusted down to 10 Hz thanks to LTPO technology. The Vivo X90 Pro+ also supports different always-on themes.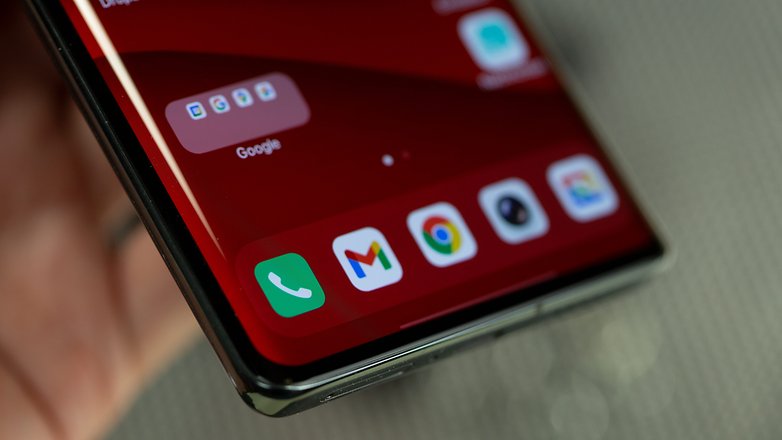 Vivo X90 Pro+ software
The Vivo X90 Pro+ comes with Origin OS 3.0, which is based on Android 13 and in our case has the Google security update from March 2023 installed. According to Vivo China, 3 years of system updates are guaranteed. As is typical for a Chinese device, the smartphone is not completely free of bloatware. The settings options are also almost unmanageable.
Pros:
A new feature every day.
A lot of attention to detail.
3-4 years of system updates.
Google ready.
Multi-lingual.
Widevine L1 & SafetyNet Passed.
Cons:
Bundled Chinese apps without end.
Chinese notifications.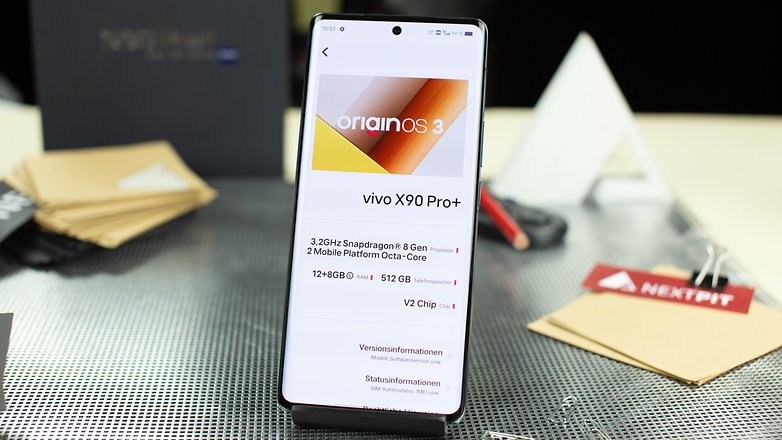 The Vivo X90 Pro+ is a grab bag par excellence. Those who possibly come from a Pixel Phone will probably be downright disgusted with the extensive settings options and many apps. This can be assessed positively or negatively. Either you cannot find the simplest setting or you discover a new function every day. A definite positive is that despite a Chinese ROM, we have English and many other system languages to choose from— unique as far as I know.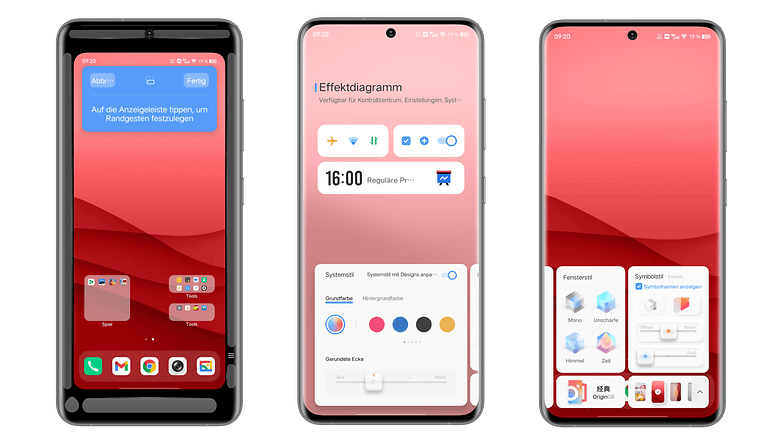 Also very pleasing is the fact that most of the pre-installed Chinese applications can be deleted (just under 20). The Widevine Level 1 and SafetyNet tests were also passed positively. This means that you can watch Netflix/Amazon Prime Video in Full HD and HDR, and Google services are stable as well. Nothing stands in the way of installing and using the Google Play Store via APKMirror. Payment via credit card should also go smoothly.
During the time I tested the Vivo X90 Pro+, a notification with Chinese characters rushed in every now and then despite uninstalling the applications that were incomprehensible to me. However, these became less and less over time. The user interface is and remains a mystery.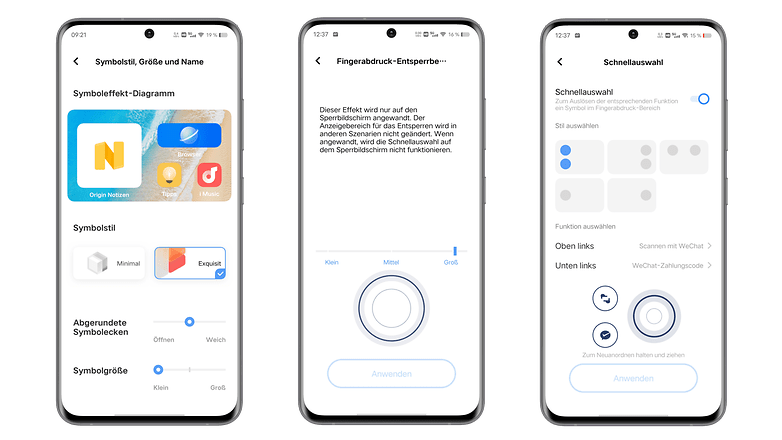 Finally, I would like to mention the outstanding fingerprint sensor. It is not only much larger than those of other smartphone manufacturers in terms of surface area, but also works very quickly and reliably. A special highlight is the additional quick selection, which reduces the size of the available area for one finger but offers the option for two applications, which can be started quickly from the lock screen.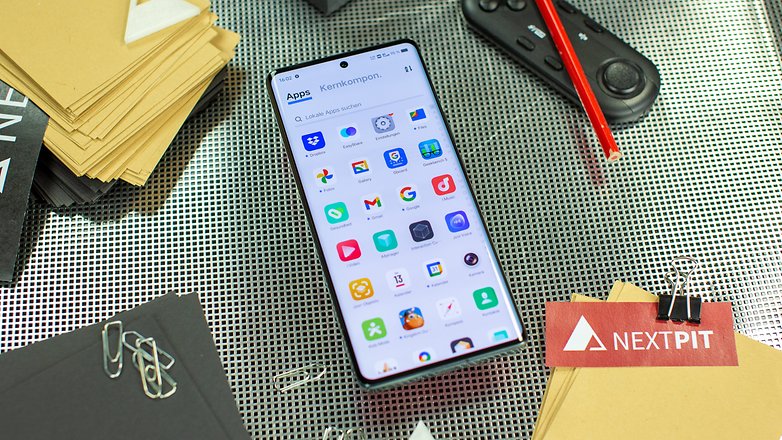 CPU & Memory
Like most current flagship smartphones, the Vivo X90 Pro+ is equipped with a Snapdragon 8 Gen 2 . If you thought that the CPU & memory category was over, you are wrong. Because for the first time in a smartphone to be tested, the most modern and fastest Qualcomm SoC (System on a Chip) gets very hot under extreme load.
Pros:
Very good performance.
Top specs everywhere.
Cons:
Things get hot on the Vivo.
But one thing after the other! The hard facts about Qualcomm's Snapdragon 8 Gen 2 are its 4 nm manufacturing process and the unusual 1+2+2+3 core structure. The total of eight cores is divided as follows:
1x Cortex-X3 @ 3.2 GHz
2x Cortex-A715 @ 2.8 GHz
2x Cortex-A710 @ 2.8 GHz
3x Cortex-A510 @ 2 GHz
In addition, there is an "Adreno 740" GPU (Graphics Processing Unit) and a "Snapdragon X70" 5G modem. The graphics unit in particular is known for challenging, if not outperforming, Apple's Bionic chipsets. It now supports Vulkan 1.3 (instead of 1.1 in the 8g1) and above all offers real hardware ray tracing.
It should not surprise anyone that there is no criticism in terms of speed in the Vivo X90 Pro+ either. It doesn't matter if you scroll through long texts, switch between applications, or enjoy gaming. It was to be expected that the Vivo would deliver thanks to its flagship processor.
However, I would like to—no, I have to—prepare you for one thing: Especially in the benchmark tests, where the smartphone is pushed to its performance limits, the Pro+ could no longer be held in the hand. Yes, I may have delicate hands, but colleagues from the NextPit editorial team also confirmed that the smartphone gets unbearably hot at the edge.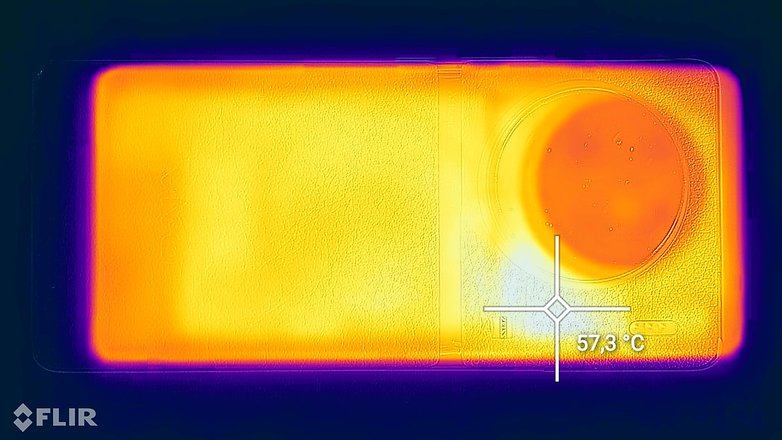 The leatherette-covered back isolates the unusual heat development a bit, but it is not pleasant. Vivo will have to improve the software and unify the processor sooner. The company has clearly failed in hardware cooling.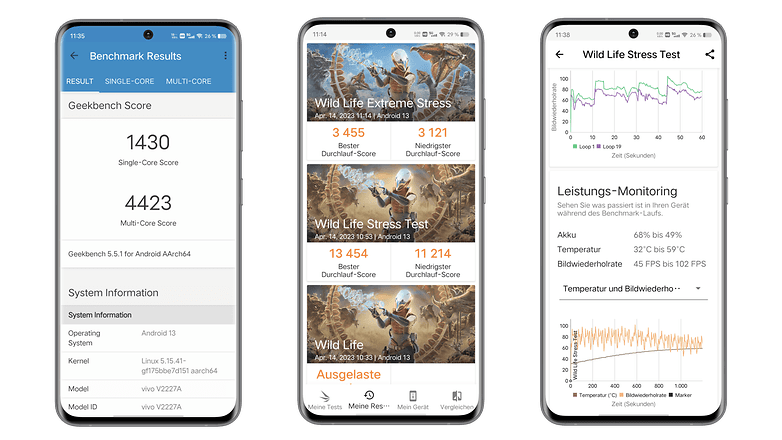 Of course, we still have the typical benchmark data in comparison with the rivals. Of course, the Vivo smartphone relegates any competition to the back seats. In the "3D Mark Wild Life Stress Test", the Vivo almost doubles the higher-clocked Samsung Galaxy S23 in the worst loop with 11,214 points, compared to the Samsung flagship's 6,169 points. Apparently, Vivo opted for high scores instead of thermal control.
Vivo X90 Pro+
Samsung Galaxy S23
Apple iPhone 14
Motorola Edge 40 Pro
Snapdragon 8 Gen 2
SD 8 Gen 2 "For Galaxy
A15 Bionic
Snapdragon 8 Gen 2
3D Mark Wild Life
Too powerful
Too powerful
Too powerful
8.062
3D Mark Wild Life Stress Test
Best loop: 13,454
Worst loop: 11,214
Best loop: 11,049
Worst Loop: 6,169
Best Loop: 9,761
Worst loop: 8,321
Best loop: 12,125
Worst loop: 6,099
Geekbench 5
Single: 1430
Multi: 4423
Single: 1537
Multi: 4807
Single: 1.699
Multi: 4,817
Single: 1476
Multi: 4765
Memory
To complete the picture, we should also mention the available memory configurations. The Vivo X90 Pro+ is exclusively offered with 12 GB of LPDDR5X working memory at TradingShenzhen. Due to the lack of an option to expand the internal program storage via microSD card, the import retailer offers a choice of 256 or 512 GB of internal UFS 4.0 program storage. Since the double-sized configuration costs just $11 more, there is no point in saving with the lower-spec model. The read and write rates of just under 3496/2798 MB/s are more than satisfactory.
Vivo X90 Pro+ camera
The Vivo X90 Pro+ makes it clear that it wants to set new standards in photography with the bare facts of its quad camera on the back. The 50 MP IMX989 image sensor of the main camera is currently one of the best Sony has to offer. Due to its sheer 1-inch size alone, the image sensor is predestined for shots in low-light conditions.
Pros:
1-inch Sony IMX989 on board.
Best photo results so far.
No fundamental flaw can be found.
Cons: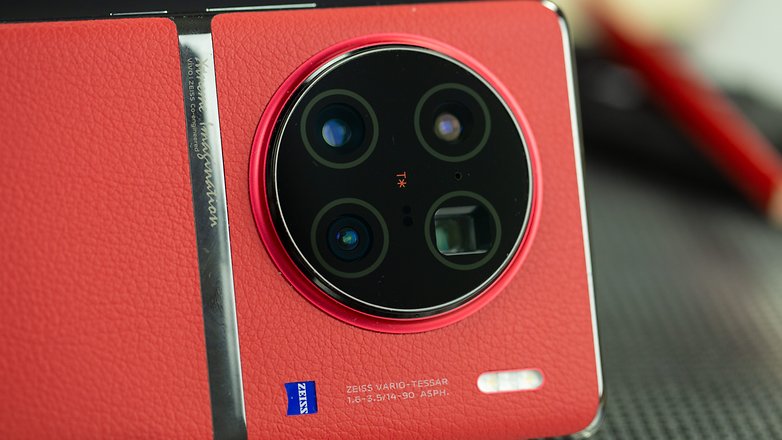 We continue with a 48 MP ultra-wide-angle camera (Sony IMX598), a 50 MP telephoto zoom, and a 64 MP periscope camera. That's quite a quartet that Vivo has set up there. Vivo uses a Sony IMX758 for the first telephoto zoom lens and an OmniVision OV64B sensor for the periscope camera. Except for the ultra-wide angle, all lenses offer optical image stabilization. The portfolio can deliver shots up to 3.5x magnification, but even photos with a 10x zoom are still quite nifty to look at, as our image gallery demonstrates. And the zoom photos were shot in pouring rain!
So let's get straight to the results: first and foremost the daytime shots. Like basically every flagship smartphone, the Vivo X90 Pro+ succeeds in all situations. The photos shine with a very good dynamic range and the corresponding detail accuracy is not lacking either. If you feel that there is a bit too much coloration, you can switch to the "natural colors" mode provided by Carl Zeiss.
Even in standard and wide-angle shots, we don't detect any color differences and certainly no "bulging" or "fraying" at the edges. Two zoom cameras guarantee the right optics for every distance. These basically cover an equivalent focal length of 50 to 90 mm, with an aperture between f/1.6 to f/3.5. Digitally, the cameras conjure up a digital zoom of up to 100x magnification. I'll say this: the photos definitely look better than what I've seen elsewhere.
Shots taken in low light are also pleasing. Even under these difficult conditions, the Vivo flagship can zoom in properly and deliver usable photos. Wide-angle shots are also successful at night. I do not like the selfies as much, but that is mainly due to the artificial additional illumination of the display. The Vivo also tends to expose the result a bit too much. To that end, here's the staircase photo, which nicely captured my shadow.
On the subject of selfies, we should mention the 32 MP in the front camera, which is captured by a Samsung S5KG sensor and offers a typical f/2.45 aperture. In selfie portrait mode, it gets a bit messy in terms of the artificial blur, which has clearly shifted the clear edge, as can be seen in the place of the sofa pattern.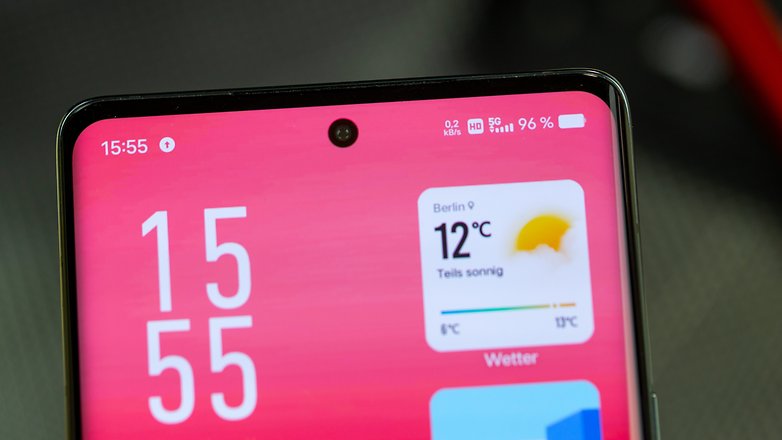 Vivo X90 Pro+ battery
The battery capacity of the Vivo X90 Pro+ is 4,700 mAh and is in good company with this value. The Xiaomi 13, for example, has 4,500 mAh, the Samsung Galaxy S23 Plus is also on par with 4,700 mAh, and the Honor Magic 5 Pro even comes around the corner with 5,100 mAh. Vivo charges quickly with a wired 80 W FlashCharge, and wirelessly still with a power of 50 W.
Pros:
Merciless benchmark time.
The phone runs forever without Google.
Wireless charging with 50 W.
Cons:
80 W is okay - but it can also be faster.
The Vivo flagship delivered the first surprise in our standardized "PC Mark Work 3.0" battery test, where it managed almost 16 hours (15:53 min) of runtime in flight mode and a display brightness of 200 nits right from the start. And it should be noted at this point: at the end of the test, the battery still had 20 percent energy!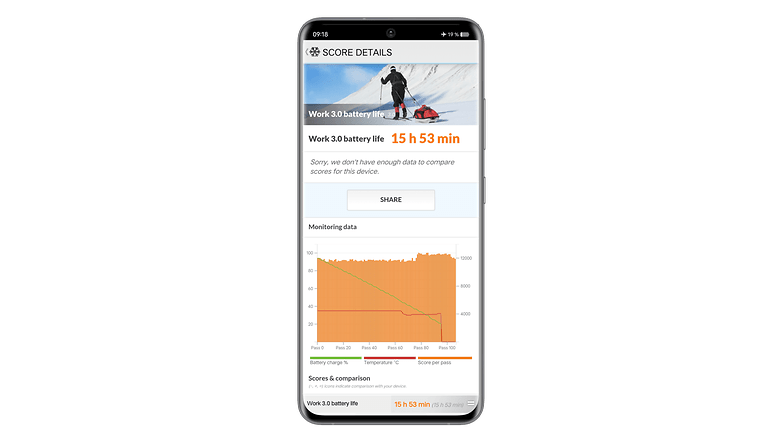 If you are surprised about this merciless result, not all Google services were installed on our test device yet, which are known to be decent power guzzlers. Furthermore, the Vivo device detects the battery test and reduces the refresh rate to 60 Hz. I estimate that the time gained in this way adds up to about an hour.
In terms of charging speed, the included 80-watt power supply delivers 24 percent in 5 minutes, 71 percent in 20 minutes, and the Vivo X90 Pro+ is fully charged in just under 35 minutes. I can live with that, and you probably can, too.
Speaking of fast charging—Casi and Antoine have very different opinions on this topic: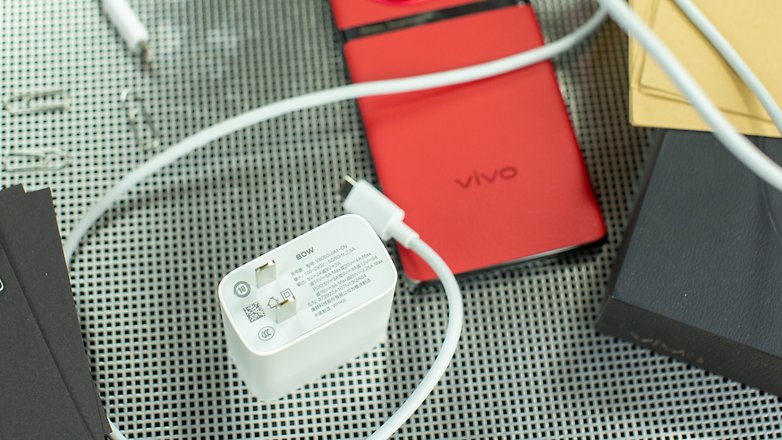 Final verdict
Without beating around the bush, the Vivo is a contender for the camera flagship in 2023. Not only the features suggest that but also our photo results. There is actually no area of photography where the quartet including the 1-inch IMX989 image sensor cannot convince. The display can convince with the desired resolution, the storage is sufficient, there is a good battery capacity and the charging process is also pleasing.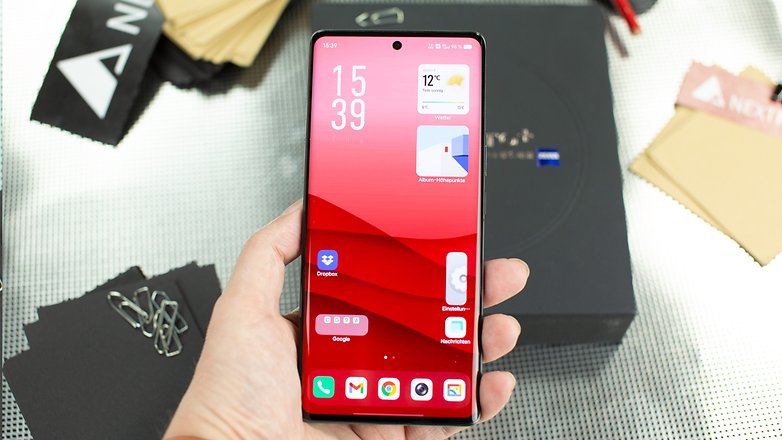 The storage capacity along with the fast Snapdragon 8 Gen 2 delivers plenty of performance. Now ask yourself, if you're like me and the first thing you read is the conclusion, what's the catch? It's not the price, since even the 512 GB flagship is sold for just around $1,000. I'll tell you: The Vivo X90 Pro+ is only available in China and the processor gets pretty hot under full load.
The China thing is actually not a problem either, TradingShenzhen supplies the device and the German and all other system languages are on board. But there are endless Chinese applications. But there are just as many cool features to discover with Origin OS 3.0. It definitely never gets boring with this smartphone and on top of that, you get one of the best cameras on top. If you can and want to make this compromise, you will probably have a lot of fun with the Vivo X90 Pro+.