Get a Sneak Peek at the Meta Quest 3 with Leaked Unboxing Video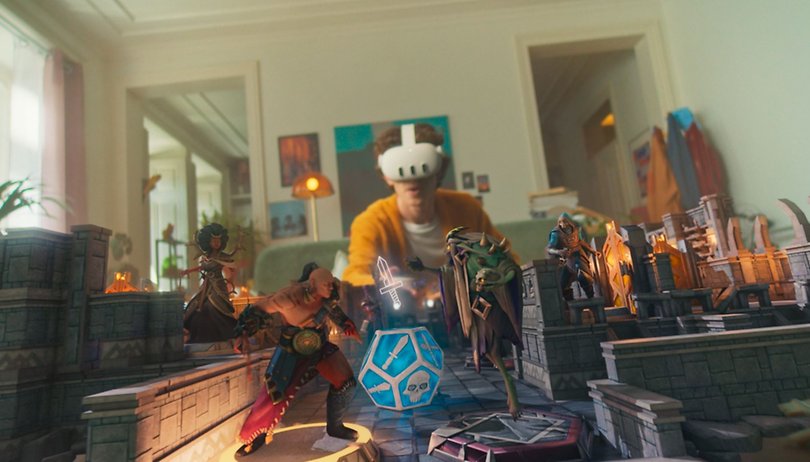 Meta's CEO, Mark Zuckerberg, has personally teased significant details about the next generation of standalone VR glasses, the Meta Quest 3. The mixed reality headset won't be officially unveiled until Meta Connect 2023 at the end of September. Therefore, the unboxing video on Reddit and X (formerly known as Twitter) from an unidentified source is especially surprising, as it discloses some previously unknown details.
Meta Quest 3: Standalone VR goggles unboxing video leaked
Even before the presentation of the Apple Vision Pro, Zuckerburg had more or less presented the Meta Quest 3. Not in detail, but detailed enough so that we at least know the targeted price of $499 (128 GB), among other things. Another key fact is the up to 40 percent slimmer case.
Now, to everyone's surprise, an unboxing video appears on the social news aggregator Reddit and X before the official presentation at Meta Connect on September 27, 2023.
Quest 3 leaked early again #metaquest #Quest3 pic.twitter.com/KfjXx5Qxi7

— VR Panda. Alex From CHN (@ZGFTECH) August 23, 2023
There is no power adapter and no charging station
Since the design was already fundamentally known, the appearance with the new pancake look and the installed Snapdragon XR2 Gen 2 from Qualcomm is not the surprise.
Rather, it shows a fundamentally new packaging, which is not only smaller than that of the Meta Quest 2 and Meta Quest Pro, but also follows the ecological idea. Similar to Apple and Samsung, the former Facebook company does not include a power adapter and a corresponding charging station in the box.
It is not yet known whether the video is actually about the final sales product. If Meta sticks to this packaging and content, it would mean that customers of an MR/VR/XR headset would also have to buy a charging station in the future. With a target price of almost $500 and a product that has not reached the masses so far, this is not entirely harmless.
What is your opinion on virtual and mixed reality? Do you already own VR glasses, or are you waiting for Apple to make this product line acceptable? You are welcome to write us your opinion in the comments below.