IKEA's smart light bulbs are neither that smart nor cheap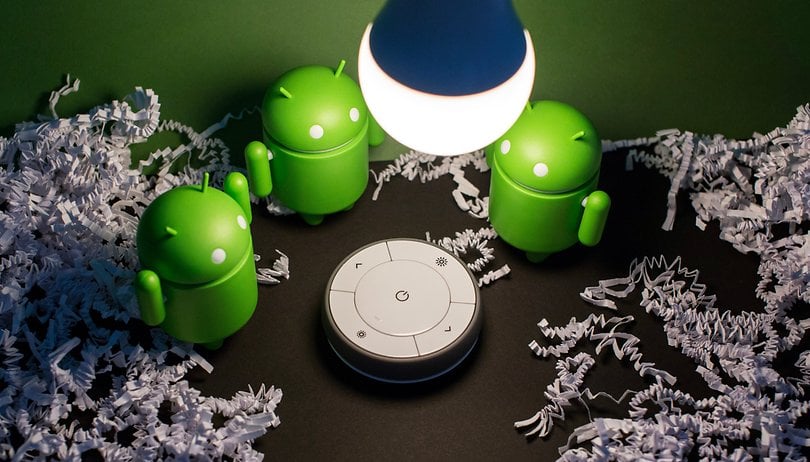 IKEA TRÅDFRI is the Swedish company's range of affordable smart lighting made available for our smart home. It's a tempting offer, and it's obvious that LED light bulbs use less energy and last longer than traditional light bulbs. However, as is often the case, if something looks too good to be true, it usually is. So let's see if the smart light bulbs from IKEA are really worth it.
What is a smart bulb?
You may be asking yourself what the point of smart light bulbs is. Do you really need to control your lights through the Internet? In all honesty, if you take a step back and think about it logically, the answer is probably no. However, smartphones are becoming such a staple in our lives and we control more and more devices from them that simply put, light bulbs just fall into that basket.
The ability to control the lighting in your home from your phone or a remote control is something that, sooner or later, was bound to arrive. A bit like how TV remotes arrived, although neither the remote nor TV are necessary. In addition to being able to control these light bulbs remotely, the LEDs that make them up also give you the option of changing the tone, color or intensity (depending on the type of bulb).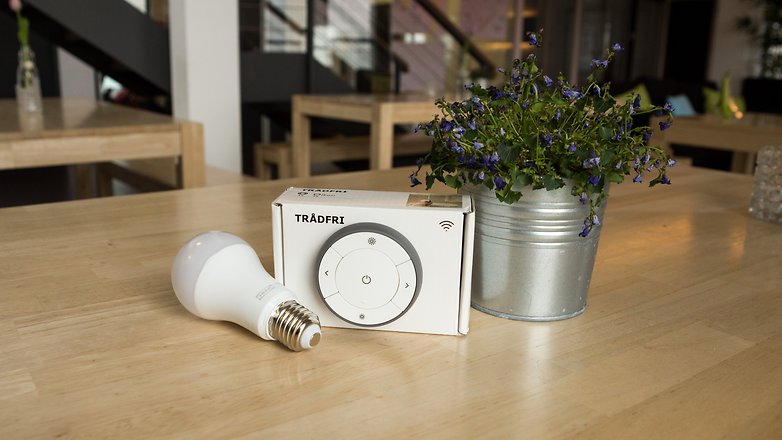 Therefore, smart light bulbs are the new generation of light bulbs. They do the same thing as before, but now they consume less energy, last longer, change color and you can control them remotely.
Pros and cons of IKEA TRÅDFRI smart light bulbs
Energy-efficient smart light bulbs are a bit more expensive than traditional and normal energy-efficient light bulbs. This increase in price is primarily due to that fact that their parts aren't as cheap as a regular bulb and secondly, the extra connectivity that a typical energy-efficient light bulb doesn't have. An LED with good lighting potential is not as easy to make, technologically speaking, which is why it's more expensive.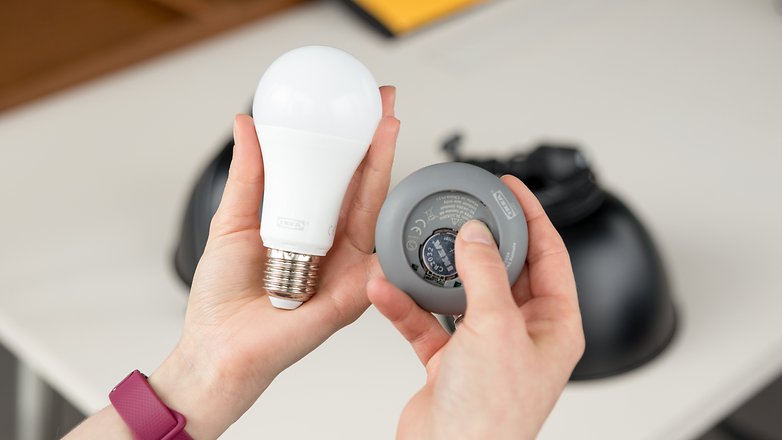 Although these light bulbs are more expensive, you need to keep in mind that they use a lot less energy and last longer. That means that ultimately, you save twice: first, you don't have to change the bulb as often and second, you're consuming much less electricity.
Pros of IKEA's energy-efficient smart light bulbs
Connectivity with or without a smartphone

There are two options: control without Internet connection or through connection station that you can control from your phone. It could be a bit dangerous to have all of your house's lighting connected to the Internet if the software that controls it gets some kind of malware. So, for those conspiracy theorists among you, the ability to turn the lights on and off from a completely isolated remote control could be a plus. For those of you who prefer to control everything from your phone, there's also a control that connects to Wi-Fi.
What dangers are hiding in the internet of things?
Is the IoT the backdoor to hacking your home?
Energy-efficient
Luckily, all light bulbs offered by the Swedish multinational firm in their Smart home catalog are energy-efficient. Specifically, they use LED technology, which consumes less energy and lasts longer than other lighting technology options out there.
High luminosity
Energy-efficient smart light bulbs from the TRÅDFRI series (BombLED-E27 models) have between 950 and 980 lumens, something that not all its competitors offer.
Intensity and tone control
Thanks to the wireless controller (or your smartphone), you can change the light intensity and also choose between three different tones (normal white, warm white with yellow tones and bright white with blue tones).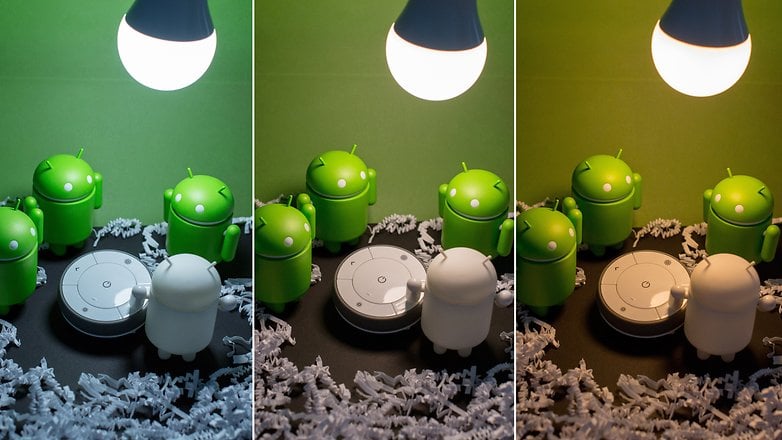 Cons of IKEA's energy-efficient smart light bulbs
They are heavy
The IKEA TRÅDFRI light bulbs (BombLED-E26) that we tested weigh exactly 158 grams, that's 3 grams more than the Samsung Galaxy S8. For a phone, this weight is ok, but for a light bulb, it's something to keep in mind since it could cause problems depending on the lamp.
They heat up
Normally, LEDS are well-konwn for turning almost all of the power they receive into light and not heat. But unfortunately, the smart bulbs from IKEA get hot, really hot. The metal part on the bottom can heat up to 105-120°F; the top is polycarbonate so stays a bit cooler. Therefore, you'll need to let the bulb cool down before changing it and be careful with the lamp holder you use.
Unfortunately, the smart bulbs from IKEA get hot, really hot
They need a control center
This is common for this type of smart light bulb, they all connect to one control center or remote that you'll obviously need to get. There aren't many reliable options on the market right now where the light bulb connects directly to a smartphone, like the Xiaomi Mi Yeelight light bulb.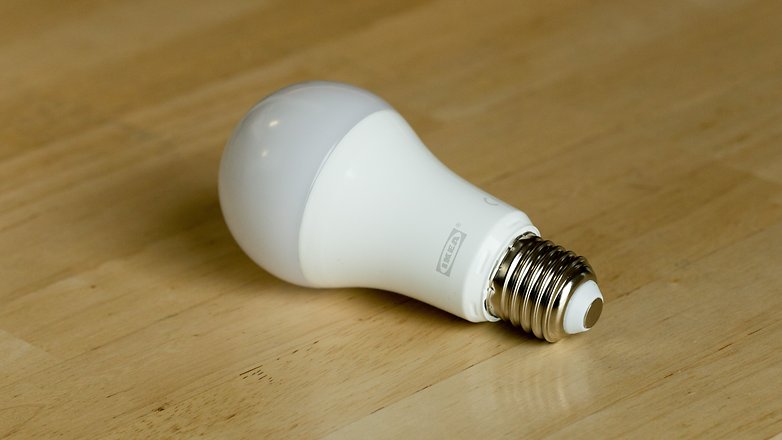 IKEA TRÅDFRI vs Philips Hue
| E26 bulb | Price | Lumens | Power | Consumption | Life span | Warranty |
| --- | --- | --- | --- | --- | --- | --- |
| IKEA TRÅDFRI | $17,99 | 980 lm | 12 w | A+ | 25,000h | 2 years |
| Philips Hue | $49,99 | 800 lm | 9,5 w | A+ | 25,000h | 3 years |
Many manufacturers have gotten on board the smart lighting train, but the main competition for the IKEA TRÅDFRI range is it counterpart line, Phillips Hue. Both manufacturers have similar offers, but the details, as you can see in the table above, are a bit different. Smart light bulbs from Philips consume less energy than those from IKEA.
Another issue is that you can't do anything with just the light bulbs, you'll need a controller to turn them on and off and to change their intensity. Both lines have controls that don't connect to the internet and others which can be controlled from your smartphone.
The two-light-bulb kit and smart controller connected to the internet from IKEA TRÅDFRI will run you 79.99 USD and the one from Philips Hue 74.90 USD. The star set from IKEA TRÅDFRI costs 26.99 USD but its control doesn't connect to the internet.
Conclusion: are the energy-efficient smart light bulbs from IKEA worth it?
The answer is a little complicated. As we've seen and checked ourselves, IKEA's smart light bulbs are more expensive and use more energy, which in the long run, could have quite an impact on your electricity bill for the year. As for positives, they are stronger light bulbs and we can change their tone. We'll try out Philips Hue light bulbs in the near future but the numbers look good already.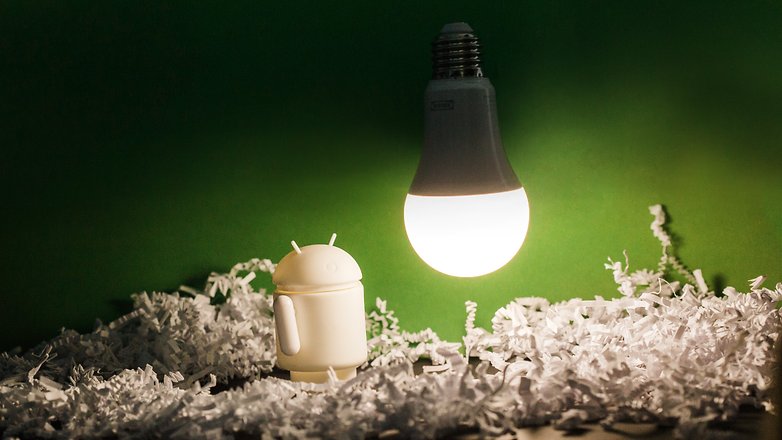 The light bulbs from IKEA are only compatible with products from their Smart Home TRÅDFRI line, and for the time being, there aren't any signs that they'll extend this compatibility. The most basic pack has a remote control that can control 10 light bulbs and it doesn't connect to the Internet. With the controller that does connect to the Internet, you can use a smartphone with Android 4.4 or iOS 8 and higher.

Philips Hue light bulbs are compatible with the whole Hue range and Next products. You can see the products that are compatible with Hue here. The Hue control center supports smartphones with Android 2.3 or iOS 8 in addition to Apple HomeSet from iOS 9.

Summary: if you want to save on price and electricity, Philips Hue is a better option. If you need more lighting power and options, IKEA's bulbs will give you a couple more lumens, in addition to being able to change the tone.

Do you have smart light bulbs at home? Which would you choose? Let us know your thoughts in the comments below.