HTC U11: both sides of the coin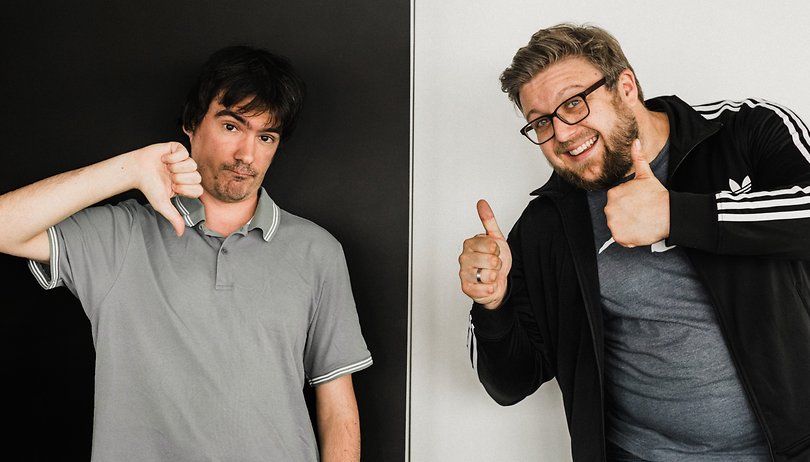 HTC wants to overshadow all the other smartphones on the top-range market with its latest device, the HTC U11. But is this phone up to the task? Our AndroidPIT writers have conflicting opinions on this topic - here are the somewhat opposing views of AndroidPIT Germany's Steffen and AndroidPIT France's Benoit.
Point 1: HTC U11 design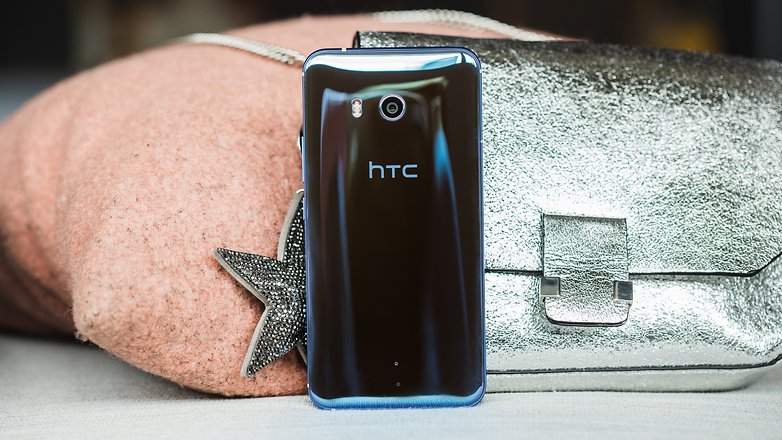 Steffen's opinion: "A beautiful design"
The design is a key element because it influences our opinion of the phone based from the first impression. The HTC U11 didn't disappoint me in this regard. Its the curved glass with its attractive color really is an eye catcher and the way it reflects the light definitely make it stand out from the competition. Who still wants a handset with a plastic back or one that's hidden behind a case?
I think that the design of the HTC U Play and the HTC U Ultra are solid as well, but the HTC U11 is something different entirely. It's more attractive and it also has some added benefits: it's pleasant to hold, its weight gives it a high-quality feel and the 5.5-inch screen is exactly what I expect from a smartphone. Personally, it doesn't bother me that it doesn't have a "bezel-less" display, like the ones from LG and Samsung phones.
Benoit's opinion: "It lacks innovation"
Admittedly, it has a beautiful design. It's subjective but I must admit that HTC has put forward something worthwhile… or at least, it would be for a smartphone released at the end of 2016. Obviously a top-range device must be pleasant to hold and this is an area where high quality materials are showcased (metal and glass), so HTC has to offer a little more than that, especially if it wants to challenge its competition.
Since the beginning of February, we have seen smartphones arrive on the market with revolutionary designs in terms of their handset size/screen ratio (the LG G6 and the Samsung Galaxy S8 / S8+). Of course, this HTC U11 doesn't claim to be innovative in terms of design (despite the attractive effects on the back), but I am still a little disappointed. I think it's a shame that HTC has remained so traditional because, for a similar price, competitors are offering something more creative.
Point 2: Edge Sense on the HTC U11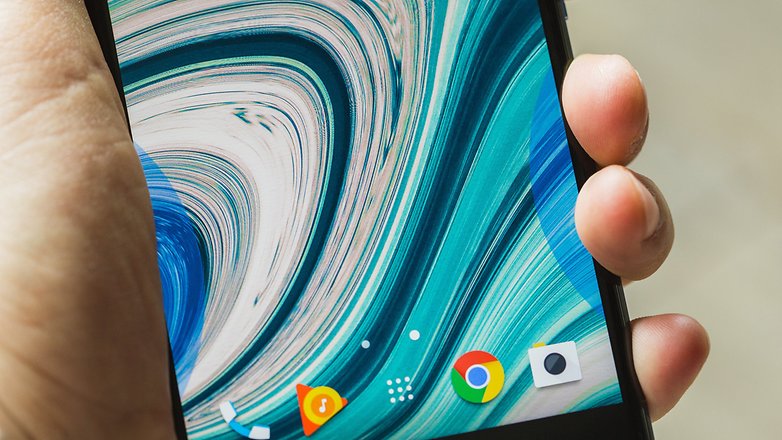 Steffen's opinion: "Edge Sense is incredibly interesting"
If you think about it, Edge Sense is incredibly interesting. The bottom half of the frame of the HTC U11 is touch/press sensitive and even works underwater or while wearing gloves. Just press on both sides of the lower half of the frame, and the phone will launch a customized response. I'm especially fond of the camera quick-start feature. Being able to launch the camera and take photos without having to fumble around on the display really convinced me. But to he quite honest, I don't need to use Edge Sense for voice recognition or the Google Assistant.
Vor allem aber: Edge Sense stört überhaupt nicht. Es sind keine Extra-Knöpfe nötig, es ist nicht zu sehen und führt auch nicht zu ungewollten Eingaben - wenn man die Empfindlichkeit richtig einstellt. HTC wird die Möglichkeiten außerdem noch weiter ausbauen. Wer sein Smartphone nicht drücken will, schaltet Edge Sense einfach ab. Da hat jemand mitgedacht und eine praktische Alternative geschaffen, das gefällt mir!
Most notably: Edge Sense isn't intrusive. It doesn't need an extra buttons, you don't see it, and if you've configure the sensitivity settings properly, it wont launch any unwanted actions. HTC also plans on expanding on this feature. If you don't want to use the press feature, you can just turn it off. Somebody at HTC obviously gave this a bit more thought.
Benoit's opinion: "You'll always be left wanting more from HTC"
I think it's a good that HTC wants to improve the user experience but with that said, I'm (still) not convinced by Edge Sense. HTC often launches some interesting features (Sense Companion, for example) but these are more often than not a bit of a letdown. Being able to use the phone under water, in my opinion, seems to be more of a marketing ploy than a useful feature, and offering a feature with such limited potential is a little ridiculous, right? Though it's still better than Samsung's Bixby button, which can't even be used.
A lot of manufacturers offer quick access for waking up your device (often it's a double tap on the power button). For Google Assistant, it can be activated by simply saying "OK Google", which is another feature I'm not so sure about anymore. When Edge Sense becomes more personalized, it'll be more useful.
Point 3: HTC U11 audio quality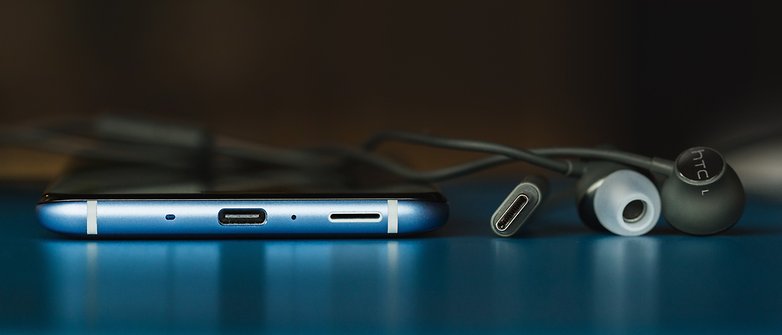 Steffen's opinion: "The HTC U11 has a lot to offer audio fans"
I like to listen to music, especially on my smartphone. The HTC U11 has a lot to offer audio fans. The loudspeakers are great and, thanks to a Snapdragon 835 processor, they also support "Active Noise Cancellation". This means that it suppresses active noise. It's a shame that this only works on HTC U range smartphones but it's not that big a deal really.
With this smartphone, HTC also offers a mini-jack adaptor for older models: it has its own SAR, which can considerably improve sound quality on your headphones. HTC sells the adaptors for under $12, and headphones similar to those by the manufacturer cost around $200 in stores. HTC clearly holds its clients in high regard.
Benoit's opinion: "HTC has done well in this regard"
It must be acknowledged that HTC has done well in this regard: the audio quality has been improved, that much is undeniable. As a user, the only criticism that I have is that the headphones can only be used on HTC U range smartphones, but it's obvious that the company wants to create their own micro-system to encourage users to buy more of their products.
Point 4: performance of the HTC U11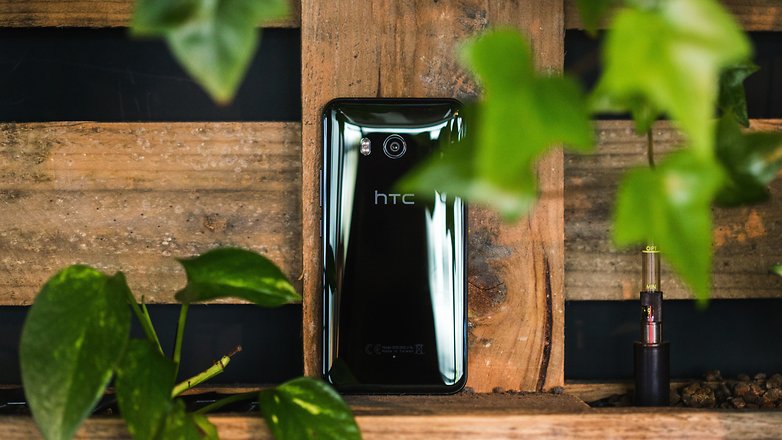 Steffen's opinion: "In two or three years, this smartphone will be even faster"
A top-range smartphone has to be fast, that's a must. With the Snapdragon 835 processor, HTC has the most powerful smartphone on the market at the moment, with the Exynos 8895 and the Kirin 960 being only available for the Samsung and Huawei. The HTC U11 doesn't need more than 4 GB of RAM to function properly, and it will still be fast enough two or three years down the line.
Benoit's opinion: "It doesn't really make the HTC U11 stand out from its competition"
Apart from the Huawei, all top-range smartphones due to arrive on the market will have the Snapdragon 835, processor which doesn't really make the HTC U11 stand out from its competition. In theory, it has good potential but we'll find out more with more comprehensive testing.
At a certain point, the number of GB of RAM is more of a technical selling point than a technical necessity. In practice, having a large number of GB of RAM isn't really useful for daily use of the device but, on paper, this is much more attractive to the user. However, what really disappointed me was (apparently) having the Bluetooth 5 capability but not being able to use it!
Point 5: HTC U11 software version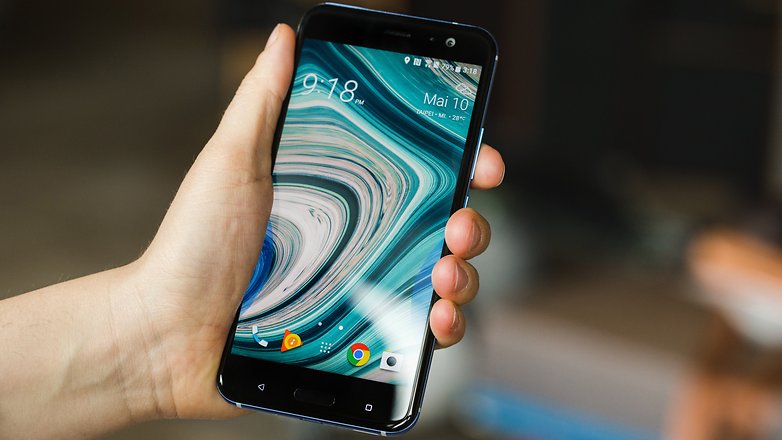 Steffen's opinion: "To my delight, HTC offers the latest version of Android"
If I'm paying a lot of money for a smartphone, I expect it to have the most recent software version. The U11 does, but thats not surprising. I think HTCs strategy concerning its Assistant is quite interesting. The U11 has the Google Assistant but it also has HTC's Sense Companion. Amazon Alexa will also be available for the device soon. With three Assistants onboard, HTC has to somehow make them work together.
The HTC U11 offers a near-pure Android experience. HTC doesn't have duplicate apps like you find on Samsung, LG, Huawei, etc… And that's good! This allows updates to be completed more quickly and it must be acknowledged that HTC is one of the manufacturers that stands out the most in this area. The HTC U11 stands tall with the latest software version.
Benoit's opinion: "We're pleased to see a smartphone with an up-to-date system but this should be the least manufacturers do for us"
It's in these types of situations that we learn the harsh reality of Android: we are pleased to see a smartphone with an up-to-date system but this should be the least that manufacturers do for us. We've seen better in terms of speed (remember the HTC One A9 that had to be updated 15 days after its release)…
I also think it's a shame that HTC offers three assistants. Obviously, it doesn't want to let anyone down and, therefore, gives users the opportunity to make their own choice but it's a shame to overload the system like that. Does this mean that Google Assistant still isn't available in other languages?
In short, some elements of the HTC U11 are incredibly interesting while others are subject to much criticism. What do you think of it? Which of our writers do you agree with?