BREAKING: HTC And Nvidia Confirm Problems With The HTC One X & Tegra 3 The HTC One X has certainly been making big headlines lately, as it and it's little brother the HTC One S were the rage at Mobile World Congress. With the powerful Tegra 3 quad core processor running in the One X, it has quickly become one of the top performers in terms of power and benchmarks. But today reports began coming from all over stating that there were multiple issues with gaming and sound on the powerful quad core device, and after just getting off the phone myself with HTC and Nvidia, I can confirm that those reports are accurate.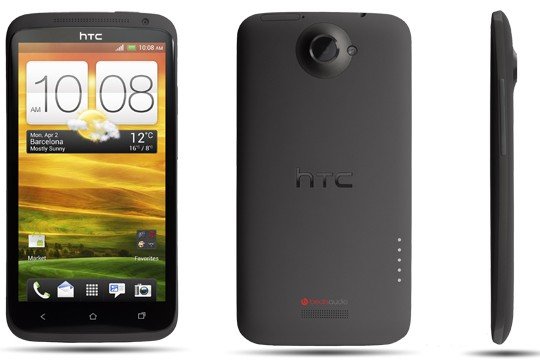 In a conference call with HTC and Nvidia, we learned that while a big majority of games should run just fine, there are gameplay and audio problems that aren't only specific to Tegra Zone titles. After running a few tests on the phone ourselves, we discovered that one or 2 non Tegra titles did have issues with sound stuttering during sound effects (loudly), but that most Tegra 3 optimzed games like RipTide ran just fine. It doesn't seem to effect a vast majority of titles, but it is effecting enough to make both companies report that there is an issue.
According to reps from both companies, some of these issues can be due to app compatibility, as it is quite common that certain apps aren't always compatible with new processors, especially when you consider it's one of the first phones to run a quad core chipset. While that does make sense, I just ask myself why we didn't hear about these issues with the Tegra 3 packing AsusTransformer Prime tablet? Hmm...
What was also interesting was seeing that in certain benchmark tests the dual core HTC One S was outperforming its quad core big brother. This is not the first time I've ever heard of this happening, as it's not just the processor speed that accounts for all of a devices power. Again, it could just be that this new device running new architecture is just experiencing compatibility issues with apps, and that the benchmark tests weren't completely optimzed for the 4 core cpu. I mean, that could happen right?
I'm not trying to insinuate anything, as both companies did make sense with their answers. But what bothers me a bit is that nobody seemed to have any idea about what the root of the issue really is. Some blamed devs and app compatibility, while others blamed no one. Again, why didn't the Prime have any of these issues? Could the sound problems be due to Beats Audio (possible I suppose, but unlikely), and could the performance tests be due to outdated benchmark tests? Or is there a bigger issue going on that HTC and Nvidia aren't aware of?
More details to come as we receive them.